When you are on a really tight budget and need to find the most affordable audio electronics, it can get confusing as you browse through the low-price category in a very saturated market. To help you in your search, we have put together our top five best headphones under $30 in 2020, with an informative review of what you can expect from each of them.
You can pick from any of the in-ear, on-ear, over-ear, and open-back headphones in this list. They are all among the best products in this price category. We have reviewed their sound quality, comfort, durability, features, and overall performance.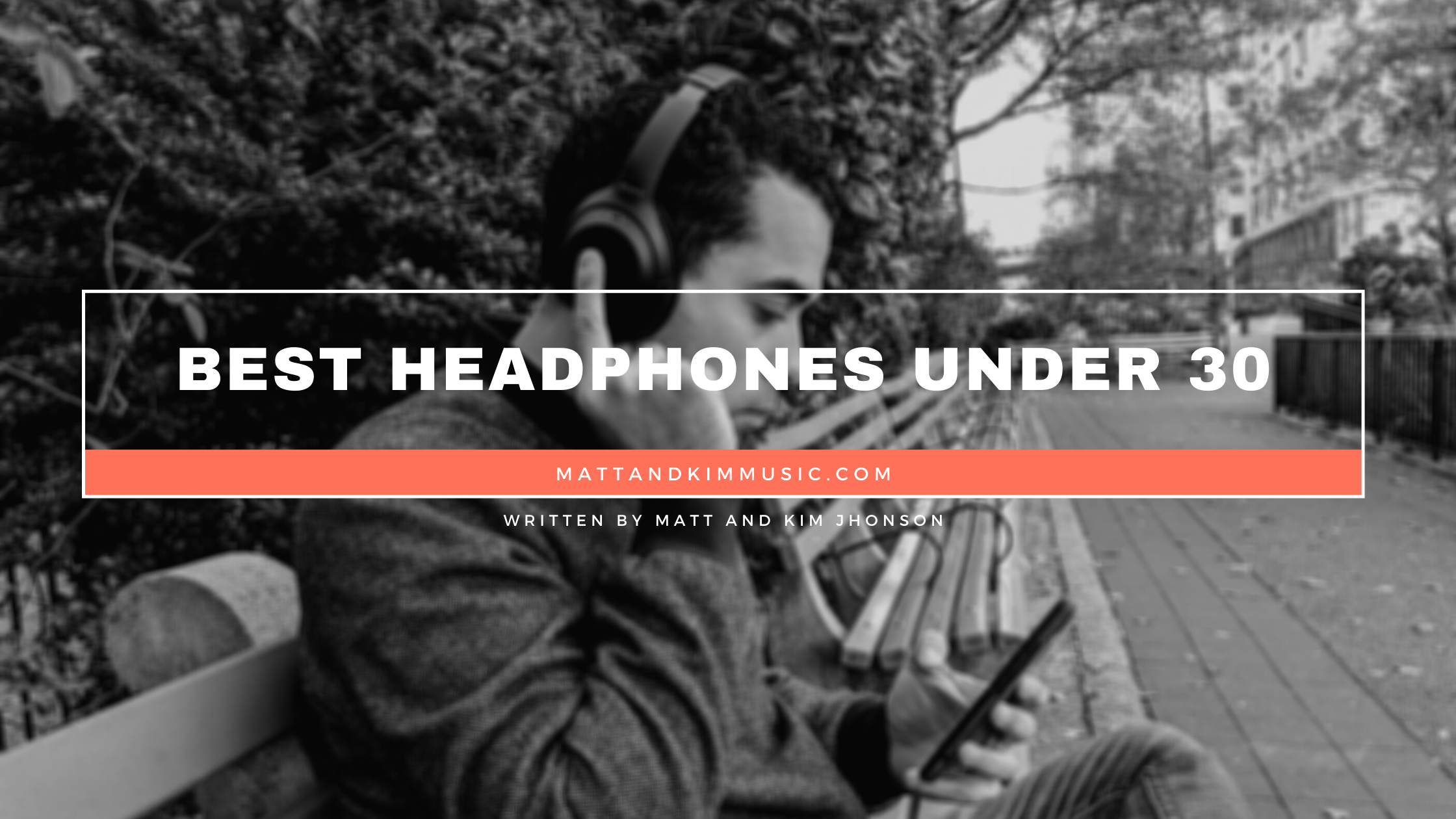 Note that audiophiles will not be impressed by any headphones on the lower end of the price spectrum. But other regular users will find several great options that sell at a reasonable price.
This doesn't mean that the audio quality of these budget devices is poor. There is an increasing number of cheap headphones that perform as well as other products that cost much more. This is largely as a result of the fast-paced nature of the industry and the advantage of trickle-down technology. With new developments springing up and products upgrading at a fast rate, consumers are getting value deals for their money.
Read through our review of the best headphones under $30 that are on the market today. $30 may seem like such a small amount, but it can fetch you a decent pair of headphones.
Best headphones under 30$ in 2021:
1. Monoprice 8323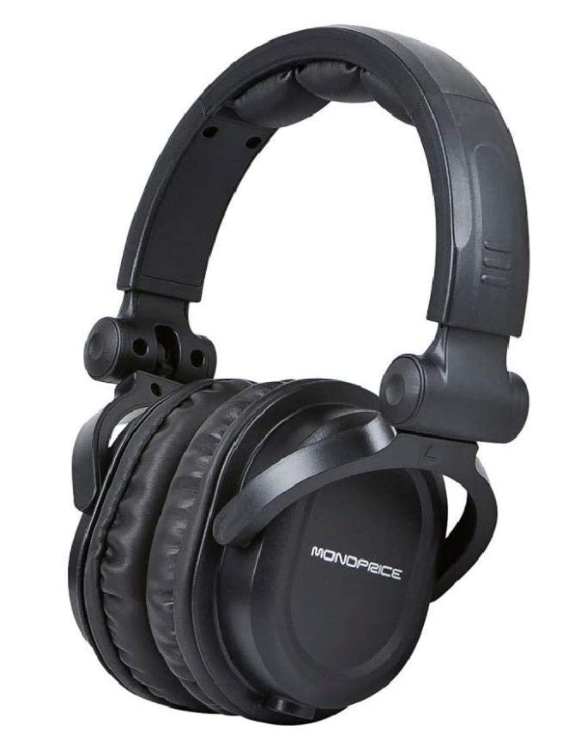 These are the best over-ear headphones for under $30. They offer such great value that we recommend them without much ado.
MonoPrice 8323 headphones are extremely comfortable, hence, they can be worn for long periods. They are also suitable for a quiet listening time because they have noise cancellation and can effectively block out all the noise from your environment. The headphones have a foldable design which makes them compact and easy to move around with.
The best thing about the MonoPrice 8323 is the audio quality, which is quite impressive for a headphone that costs less than $30. There is great bass detail but it doesn't overpower the high, and mid notes. The mid notes are slightly forward, making the vocal delivery prominent. There may be a little wheezing associated with the high notes. But generally, the sound is well balanced and perfect for listening to all kinds of music genres, from hip-hop to jazz.
MonoPrice 8323 headphones are not the best but they give amazing sound quality for all music genres that will leave you satisfied. They are our best recommendation for less than $30.
2. Tascam TH-02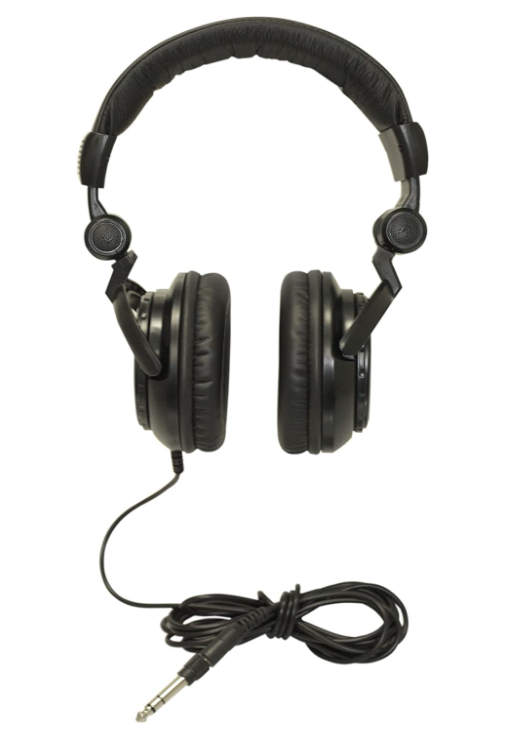 These headphones are without a doubt the best headphones under $30 for bass heads. You should definitely check them out if you want headphones that prioritize bass and offer noise isolation.
Because of their noise-isolating feature, Tascam TH-02 headphones are ideal for use when you are in the midst of people without having concerns about anyone complaining about your loud music. Their sound leakage is the lowest among headphones in this price category.
The headphones have a foldable design, hence, it is easy to make them smaller so you can store and carry them along with you anywhere. The cable is thick, so if you handle it with care and never pull too hard, it can serve you for a long time.
What makes Tascam TH-02 headphones shine in this price category is their audio output. They deliver a warm and punchy bass, enhancing the voice of the bass guitar and kick drums. These two elements can make the mix more engaging, though the headphones are poor in detail and brightness of vocals and certain instruments. Simply put, Tascam TH-02 headphones are mostly suitable for listening to hip hop, heavy metal, or rap music with a lot of bass.
Tascam TH-02 are the best over-ear headphones for a bass head under $30. They are ideal for listening to your favorite songs with strong bass and are also perfect to practice on your bass guitar, and no one will complain about you being too loud.
3. Mpow Thor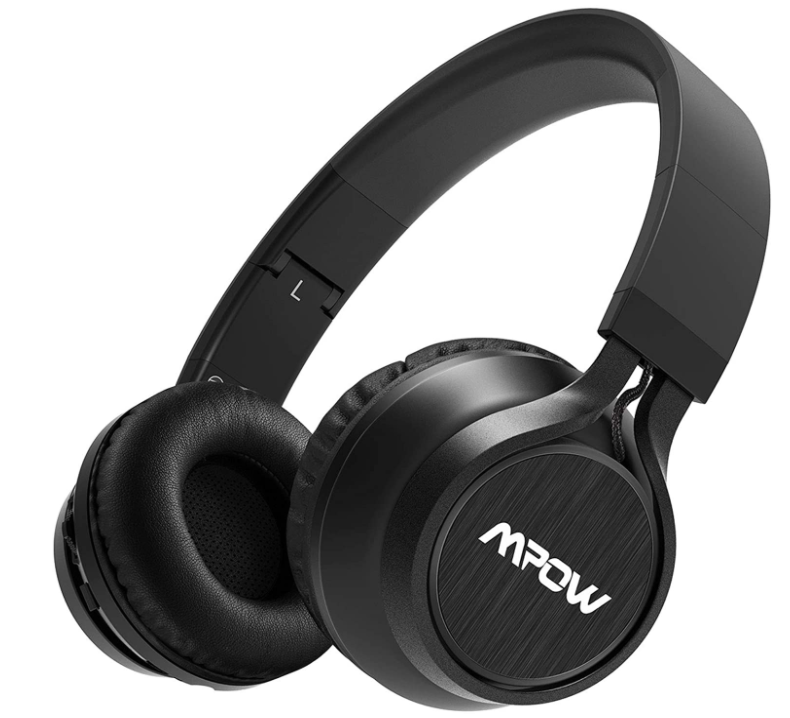 The Mpow Thor is a comfortable budget Bluetooth headphones. They sound really good and are suitable for everyday use. If you need wireless headphones under $30 that can be used even while working out, you should consider buying these.
The earpads of Mpow Thor are made with soft memory foam, hence, the headphones are very comfortable. The headband is extendable, so you are free to find the snuggest fit for yourself. The headphones cause very little tension around your head and ears because they have a lightweight build.
You can use the Mpow Thor with a wire or decide to go wireless and connect via Bluetooth. It charges fully within 2 to 3 hours, after which you can enjoy an 8 hour listening time. There is also an inbuilt mic for making or receiving phone calls, making the headphones even handier. It has a foldable design, so you can make it compact for better portability.
The sound performance of these headphones is great for their price. It is clear, whether you're making calls or listening to music. The audio output is balanced for all ranges, so you will not be impressed if you are into music with heavy bass profiles.
Mpow Thor headphones also provide decent noise isolation. They are outstanding because they can combine several wireless features, work reliably, and deliver excellent sound, all for less than $30. It is no small feat for a device of such a low price.
4. Samson SR850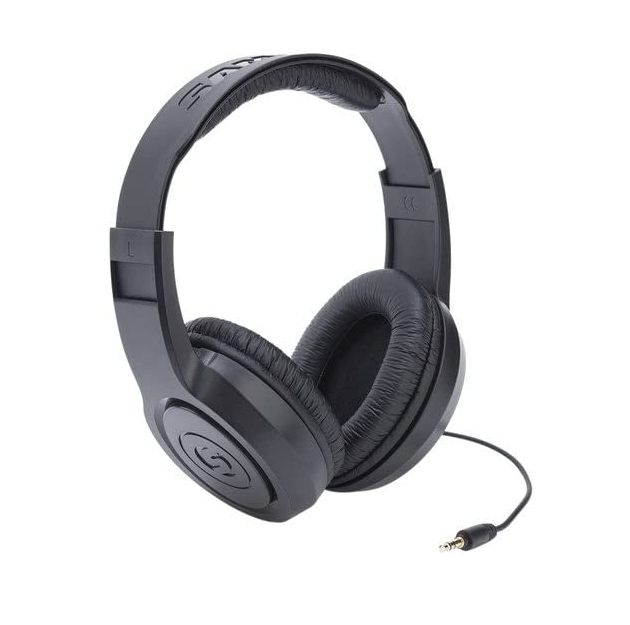 Check out the Samson SR850 if you want a new pair of open-back headphones that provide more comfort and a wider soundstage.
They are the best over-ear, open-back headphones available for $30 and they will fascinate you with the kind of sound they produce. They offer much more value than their price.
Samson SR850 headphones look cool and are designed to last long. Their vinyl headband provides proper balance and comfort. The headband is self-adjusting which is very convenient as you won't have to adjust it for fitting every time you put the headphones on. The audio performance is amazing.
These headphones produce a very wide, open, and natural sound. Mid and high notes are detailed and well balanced. However, bass enthusiasts will not be impressed. The bass is present and just okay. Audiophiles on a budget will find the general audio delivery satisfactory. These headphones sound great for all kinds of music genres.
Samson SR850s are great for everyday use. They are suitable for listening to music casually, for professional work in the studio, and for playing games on the computer. The sound output is open and very impressive for their price.
5. Koss Porta Pro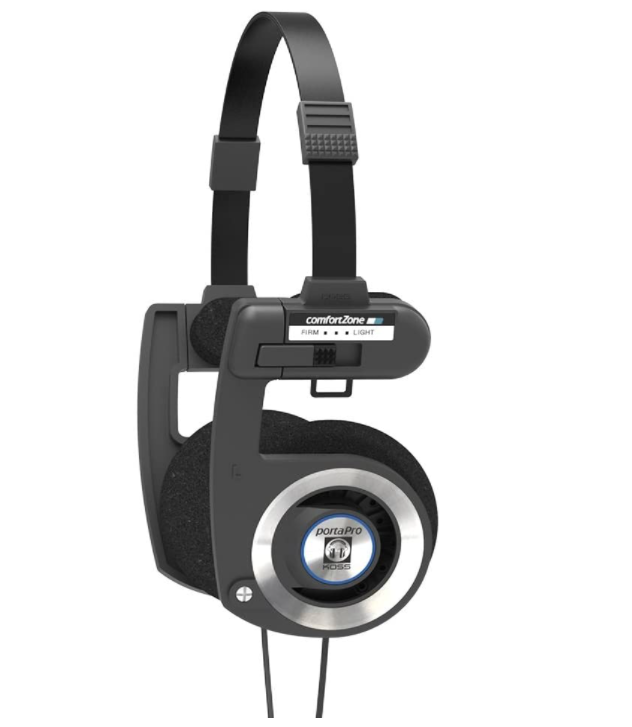 If you need less-than-$30 headphones that offer extreme comfort, excellent audio quality, and have a retro design, you should check out the Koss Porta Pro.
They are on-ear headphones that have maintained the same design since 1984. They have a better sound quality than most headphones in this price category.
Koss Porta Pro headphones have a lightweight build, hence, they are comfortable to wear for long periods. The earpads rest on the ears instead of going over them. The headphones can last long if handled with care.
The headband is very extendable, so you will enjoy wearing them no matter the size of your head. The cable is long enough to let you move around freely.
These headphones deliver an open and detailed soundstage though the sound can be rather too loud. The bass is powerful without being too overwhelming. The high and mid notes are reasonably balanced, with the mid notes being a bit punchier. They are great headphones for listening to any genre of music, from R&B to Classical. They all sound as good as they would when played on headphones at the higher end of the price spectrum.
Koss Porta Pro headphones stand out among other headphones mostly for their old, retro design, but don't be deceived by that. Their sound performance is very modern and there is absolutely nothing retro about it.