The audio market is filled with many different options in the high-end headphones category, ready to be explored by anyone who is not limited by a tight budget and anyone who believes that spending more money to buy a pair of headphones will be a worthy investment in the long run. Though many of the products in this range are good, there is a hierarchy of superiority even among headphones under $400.
The best headphones under 400 dollars are not all about excellent sound production. They are also well designed, comfortable, convenient to use, and come with extra special features. Budget-friendly earbuds can be good too, but the best of them come with special features such as noise-canceling, dedicated apps for customization, multi-device pairing, and NFC support.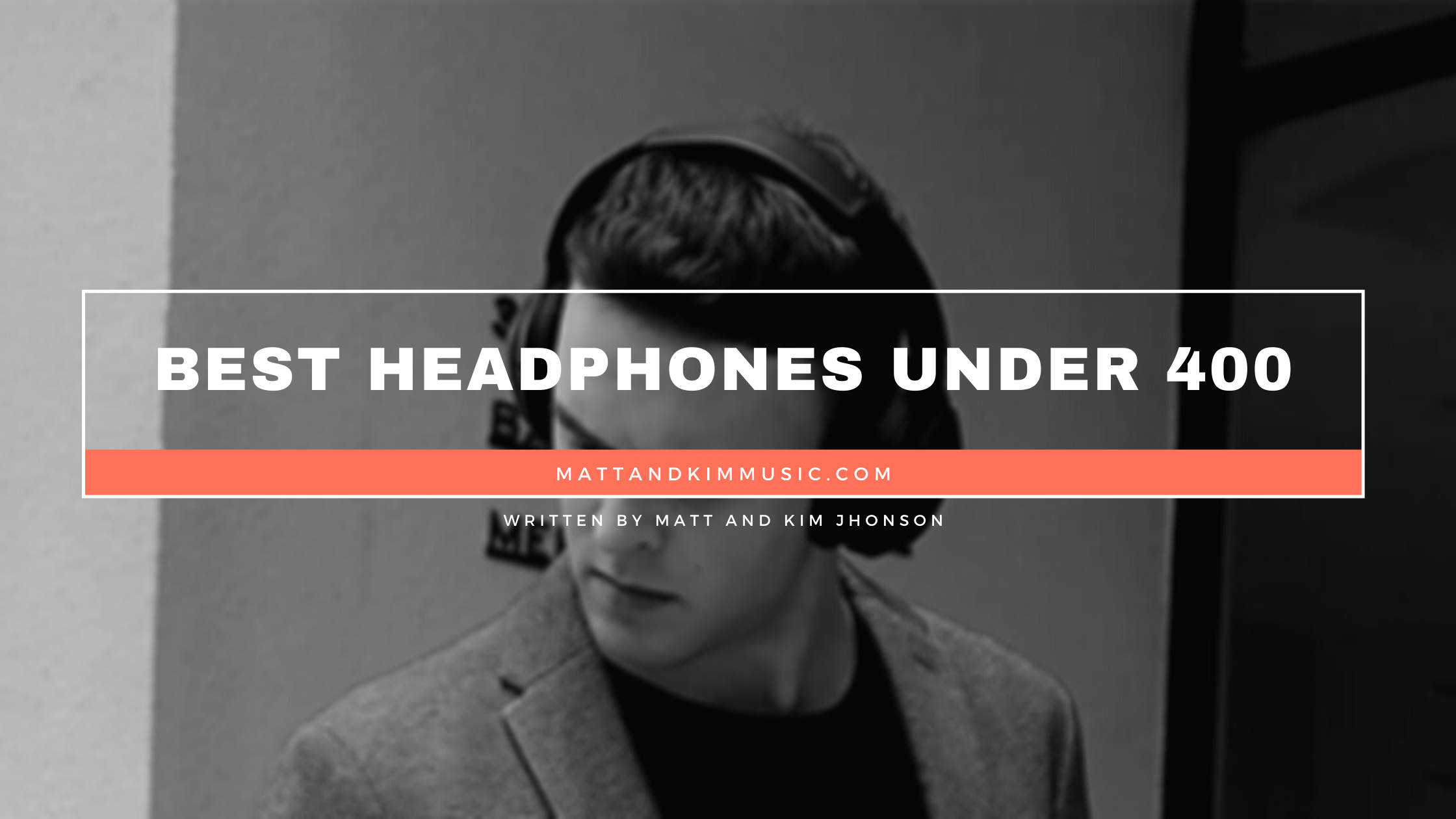 If you don't care much for any of these extra features, you can simply settle for a pair of versatile budget earbuds. But if you want to get the most thrilling listening experience, you have to go for any of the best headphones under $400 that are available on the market.
We have reviewed five of the best of 2021 below.
1. Sony WH-1000XM4 Headphones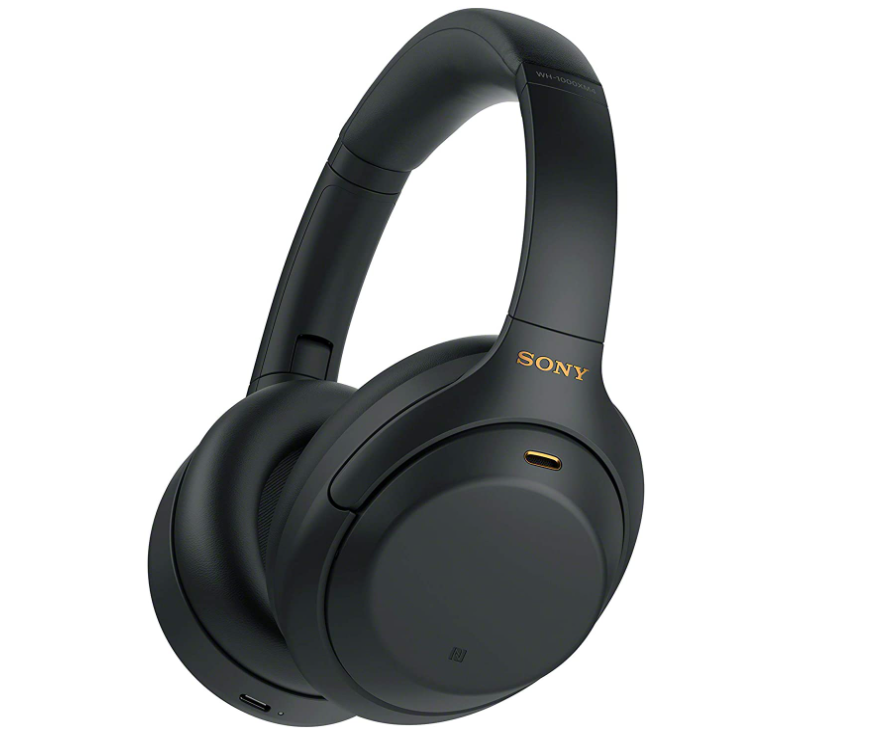 These are the first on the list and rightfully so. The WH-1000XM4 was the next release after Sony's first active noise-canceling headphones. These Bluetooth headphones under $400 are pricey, but they offer the best of noise-canceling in their category, along with LDAC support and good battery life, all packaged in a lightweight and comfortable construction.
They are an improved version of the previous model, with better ANC performance and audio quality. The frequency response of the WH-1000XM4 leans toward neutral, which ensures that low notes are clear without overshadowing mid and high notes such as the sounds from vocal and stringed instruments. Humming sounds from the air conditioner or jet engine will hardly interrupt your listening session thanks to the enhanced low-frequency attenuation. The headphones come with the Sony Connect app which has an equalizer feature so that you can personalize your sound profile and adjust the noise cancellation level.
When the battery is fully charged, the headphone plays for about 20 hours with the noise-canceling activated. That is enough battery life to last you on even the longest trips or flights. There is also a touch control feature for the volume and playback, though you may have a hard time locating them. Other attractions added to the Sony WH-1000XM4 include automatic ear detection, auto-pause when you are talking, and multipoint connection.
2. V-MODA Crossfade 2 Headphones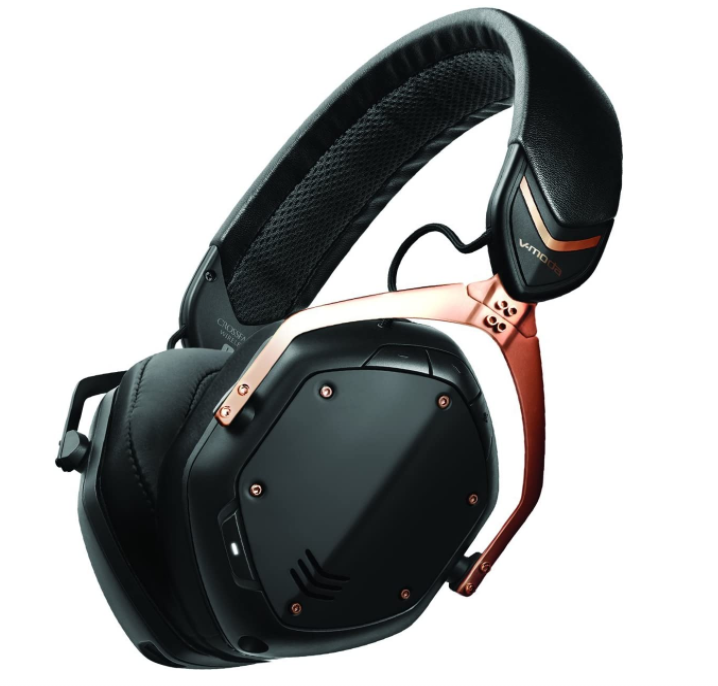 The V-Moda Crossfade 2 Wireless Codex are a military level MIL-STD-810G headphone model, which implies that they are extremely tough. To complement this durability, they are also a versatile pair of headphones for listening and compatible with AAC and aptX codecs as well.
A great deal of comfort lies beneath the hard case and steel exterior of the V-Moda Crossfade 2. They are very comfortable headphones because of the excellent headband design and soft ear cushions. However, they may begin to feel heavy when you wear them for too long.
Besides the great audio quality and durability of the V-Moda Crossfade 2, you will also appreciate the layout of the controls. In most cases, the buttons on circumaural headsets are usually found on the edge of one ear cup. But for the V-Moda Crossfade 2, the volume and playback controls are arranged on the removable shield, creating an upside-down V shape. This placement looks cool and also makes it easy to locate and differentiate the buttons on the ear cups.
A device of this price should offer the best in every way and these headphones selling for under $400 comes close to achieving this, except that it is not waterproof.
3. Bose Noise Cancelling Headphones 700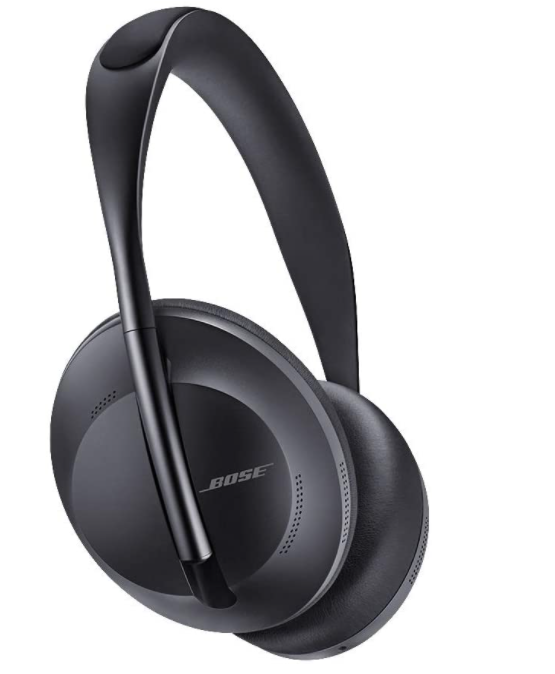 Though the Sony WH-1000MX4 is the better headphone here, the Bose Noise canceling headphone 700 still performs well in noise canceling and audio delivery.
As the next release from Bose in the ANC category, the brand-new design of these less than $400 headphones makes the Bose QC35 II seem outdated. Unfortunately, the folding hinges were removed, but the ear cups can still be rotated to lie flat. The updated metal headband also has more durability.
The new design is not all about aesthetics. The standard playback control buttons were ditched for a touch-sensitive gesture pad on the right ear cup which lets you control your music. The inbuilt microphone was also redesigned.
Our review of the battery life gave 21 hours, which is long enough for a normal user to commute around for a week. Alexa and Google Assistant support are available so you can always meet your needs by sending commands to your virtual assistant. The active noise canceling ability is excellent and actually one of the best you can get, which is expected for a pair of headphones from Bose.
4. Sennheiser Momentum Wireless 3 Headphones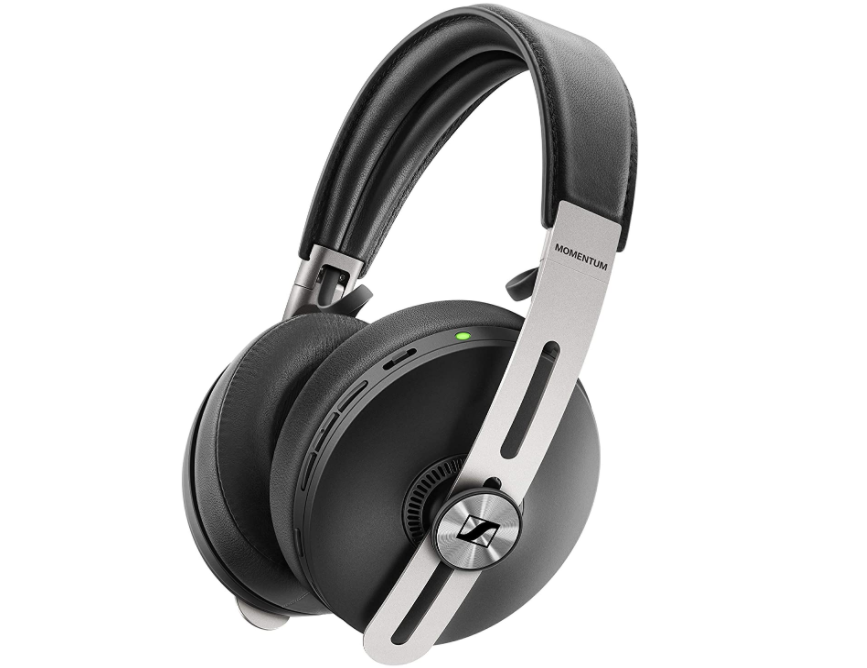 The Sennheiser Momentum Wireless 3 can't really be compared with the Bose and Sony models on this list, but they stand out in their own way. These stylishly designed noise-canceling Bluetooth headphones deliver excellent sound and offer several convenient features.
The Momentum 3 Wireless comes with Bluetooth 5.0, a cool smart control app, multipoint connection options, and USB-C charging. The active noise canceling has a hard time with noise in the bass range but does a good job of drowning out the high range and mid-range sounds. The headphones are compatible with high-quality codecs such as AAC, aptX, and aptX low latency.
The Sennheiser Momentum 3 has a sleek design and features comfortable leather ear pads. They are great headphones for people who commute daily, or who want to add a stylish touch to their look. Though they are not the very best Bluetooth headphones under $400, they come close.
You don't get the same microphone quality as you will get from a pair of premium noise-canceling headphones but it does deliver your voice well to the other end during professional or personal calls. You can also easily improve on this since manufacturers provide microphone updates with firmware upgrades.
5. Microsoft Surface Headphones 2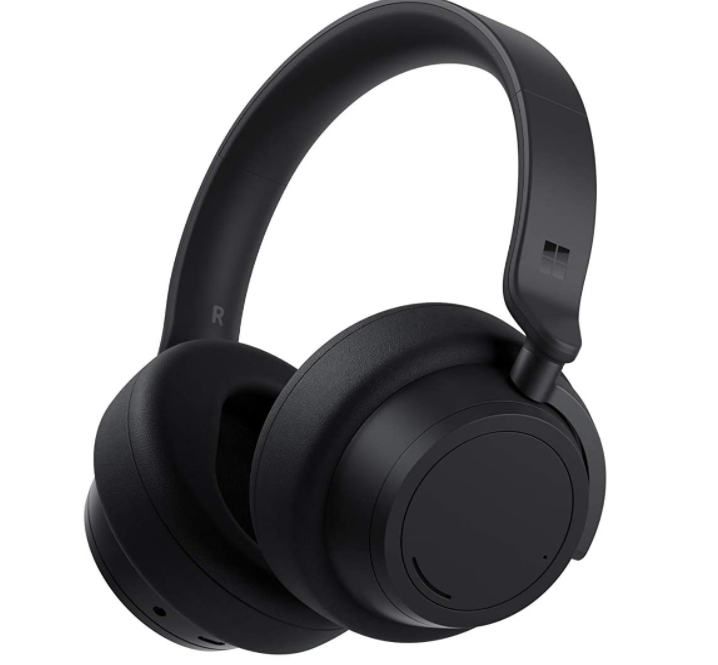 Microsoft Surface Headphones 2 are definitely not cheap at $250. Still, they are perfect for you if you are on a limited budget and at the same time looking for something in the high end.
While the Sony WH-1000XM4 and Bose Headphones 700 give you a much better experience, these noise-canceling headphones will serve you well if you are looking for something to block out background noise in the cafe. They let you tune out of the world around you while maintaining a degree of awareness of your surroundings. Microsoft offers 13 levels of noise-canceling intensity on this device so that users can decide how much sound from their environment they want to let in.
Microsoft Surface 2 headphones work with Bluetooth 5.0 and are compatible with aptX and AAC for high quality streaming on Android and iOS devices. However, they don't support high-end codecs like apX or AAC. Besides, they have a multipoint connection feature that lets you connect them to several devices at once. They are some of the best headphones under $400 we've tested.