It can be annoying to your colleagues and random strangers when your music is audible to them in a relatively quiet and peaceful environment like a library or workplace.
Not only does this situation alter the silence that is preferred in such environments, but it also intrudes on your own privacy. If you have ever experienced occurrences like this, then it's likely you own a headphone that leaks sound.
Usually, headphones leak sound when you play tunes at a high volume. This is especially the case with on-ear headphones. There are headphones that are built with special sound-absorbing materials that absorb the sound vibrations in the air, thereby cutting down audio leakage.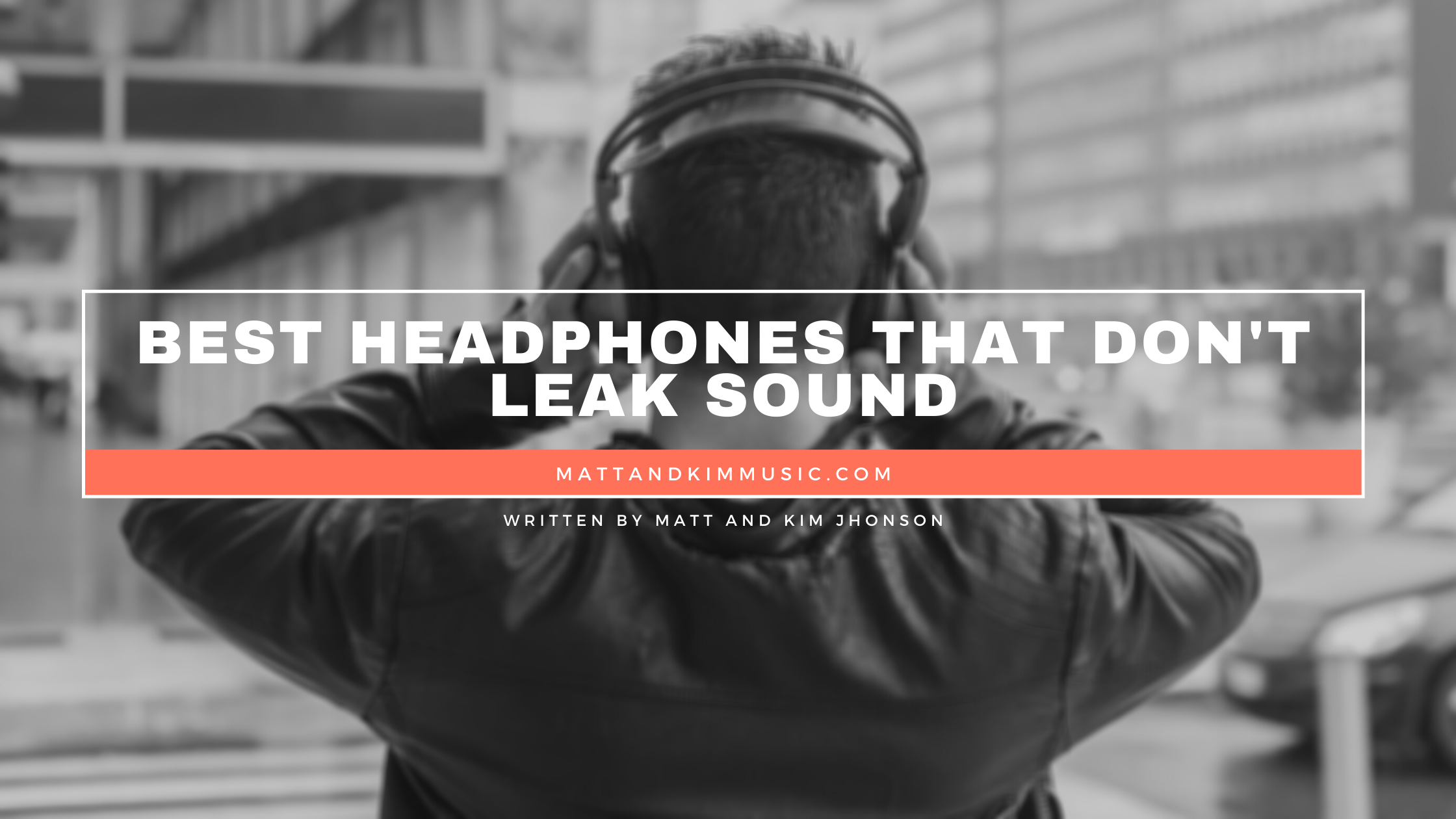 When you are in an airplane, have children around or you find yourself in any other place where there is unavoidable noise, your music experience can be destroyed. This is another reason why you need a pair of noise-isolating headphones. When you put it on, it creates a seal around your ear which helps to keep outside noise from coming in and interrupting your listening experience.
No headphones can completely eliminate sound leakage. However, some of them can bring it down to an almost unnoticeable level. You can upgrade your music listening experience and prevent the embarrassment of annoying strangers by buying quality headphones that don't bleed sound.
Headphones that don't leak sound, 2021 best models: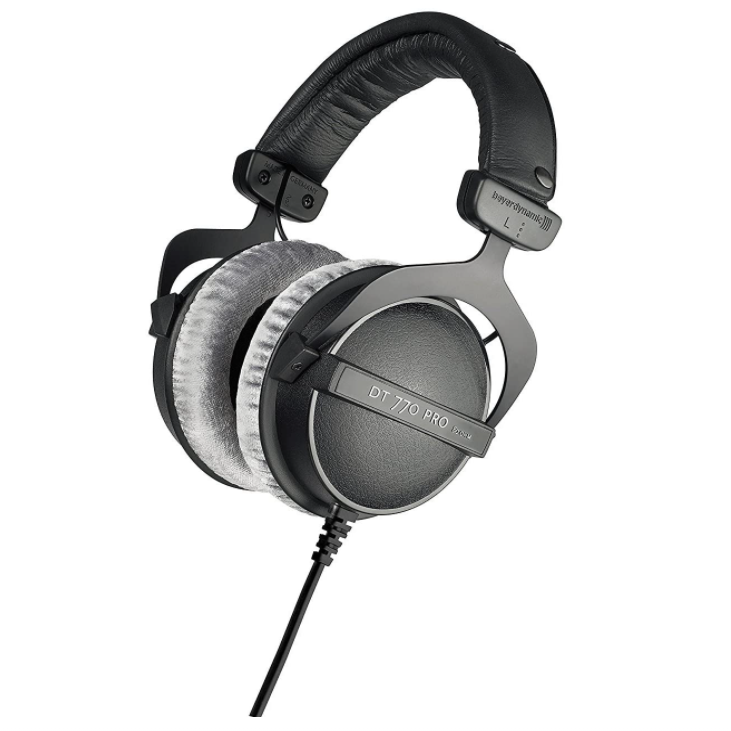 Audio enthusiasts are always impressed by the Beyerdynamic DT 770 M headphones. Among products within the same price range as them and those that go for higher prices, these are arguably the best noise isolation headphones. However, to enjoy the maximum potential of this device, you should not pair with your laptop or mobile phone because it has a high resistance of 80 Ohms. It works best when you pair with a headphone amp of good quality.
Beyerdynamic DT 770 M is a closed-back headphone designed to be used with monitors. Thus, it is a great choice for new music producers whose careers are just beginning. It grips well around your ears and isolates a wide range of noise. It isolates noise even when there is no music playing and if you raise the volume further to the middle level, you become very oblivious of environmental noise.
The sound signature of this device is not similar to the popular DT 770 Pro so you should tone down on your assumptions if you're a fan of the Pro. Nonetheless, you would still be impressed by this one.
These headphones are the best of closed-back design and besides just blocking off ambient noise, they do a good job of giving clean and balanced audio output within a very wide frequency range.
These are arguably one of the best headphones that don't leak sound in this price category.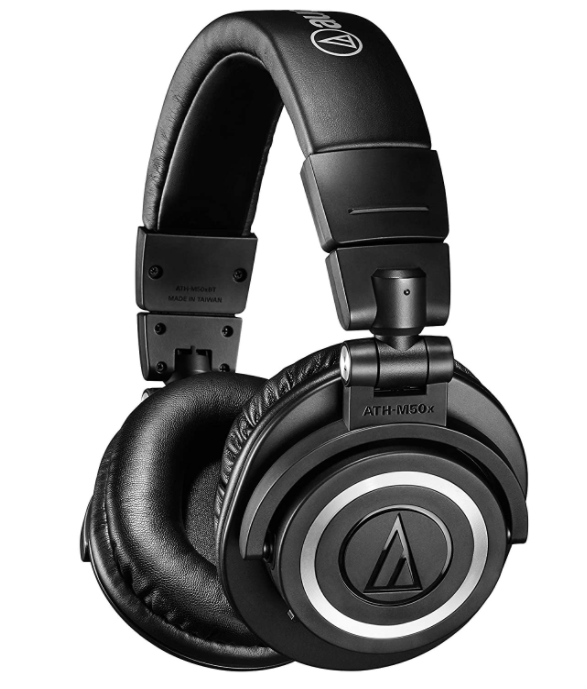 They were released initially in 2014 as entry-level Hi-Fi headphones and were an instant hit. The name quickly became a force among both regular headphone users and audio enthusiasts.
The Audio-Technica ATH M50X has a unique design and it gives you a punchy sound. At a price of just about $150, it performs excellently and reproduces any kind of music genre.
They have a closed-back design and with up to 36 decibels of noise isolation, they are headphones that don't leak sound. When you're out and surrounded by honking cars and traffic noise, you can put these on and enjoy your music in solitude even amidst the disarray.
ATH M50X is a favorite among bass lovers. It also comes with a high-end DAC that shows its true potential. The tight bass and punchy vocals are exciting, without overpowering the general quality of sound. Both high notes and mid notes are picked up accurately, and the sound may be so intense that it initially comes off as harsh.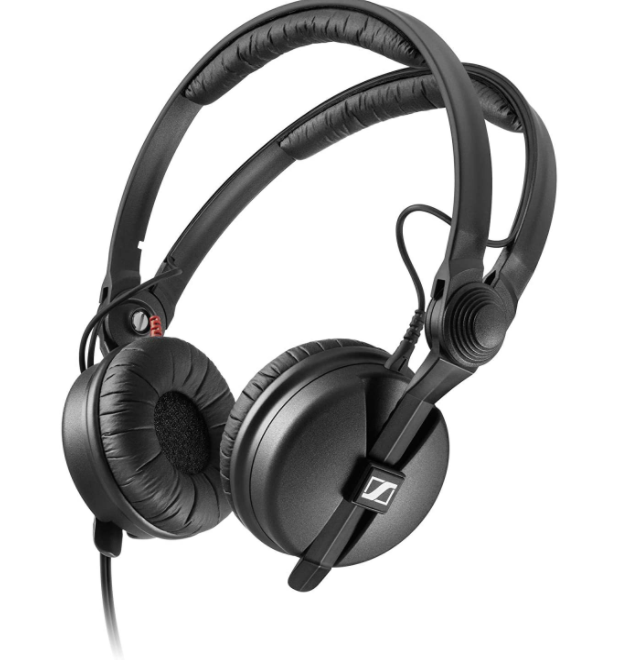 These headphones were an instant classic when they were released and even though there have been some subsequent releases with little changes, they have remained Sennheiser's most prestigious product for the past 20 years.
With these headphones, you can have your privacy when you're in the crowd because they have a noise isolation rate of 30 decibels. Though they are the uncrowned king among the top-quality headphones, they fall behind other in-ear and over the ear headphones when it comes to sound leakage.
Sennheiser products are known to be highly durable, and the HD25 headphones are not an exception. They have a basic design that may not be appealing to most audio fans. However, this has nothing on the performance of the headphones.
One huge selling point of the HD25 headphones as you will find is that most musical profiles are well balanced on it. Its bass is great for regular users. However, serious bass enthusiasts will not be impressed by it. The treble may also be aggressive at high volume, so it will have to be regulated. Overall, this device ticks all the boxes to be an excellent pair of studio headphones that prevent sound leakage.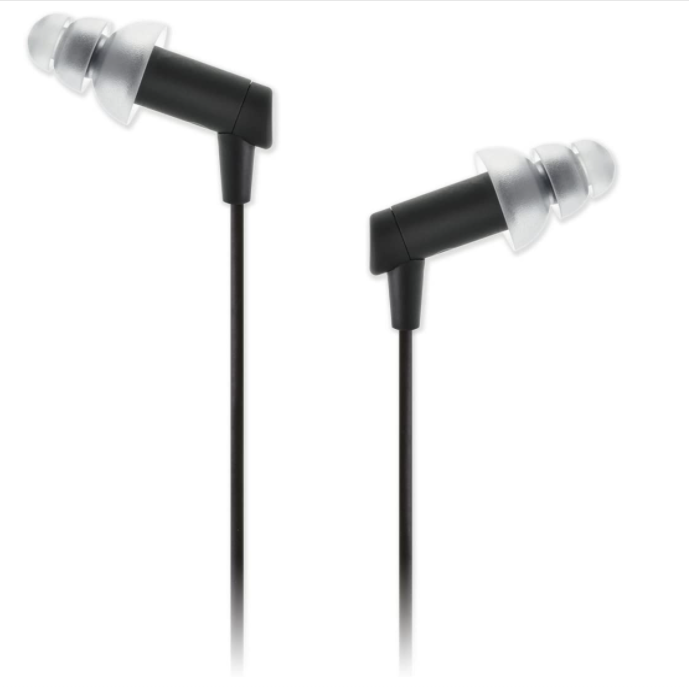 The Etymotic Research HF5 is one of the uncommon models of earphones that don't leak sound which you can own without digging a hole in your pocket.
They are likely to be the best of in-ear headphones that isolate ambient noise that you can buy. Their sound isolation rating is from 35 decibels to 42 decibels. For the 100-dollar price range, this is a high amount. The headphones have different ear tips which you can use to adjust the noise isolation levels. With this, you can be oblivious of your spouse in the room, and perhaps a bomb going off in the next room.
You will either become an enthusiastic fan of the HF5 headphones or stay away from it for the poor bass it dishes out, depending on your taste in music. They are very accurate headphones, scoring almost a 10. They also have a really detailed sound stage. They are ideal headphones for listening to classical music or any music genre associated with just a little bass.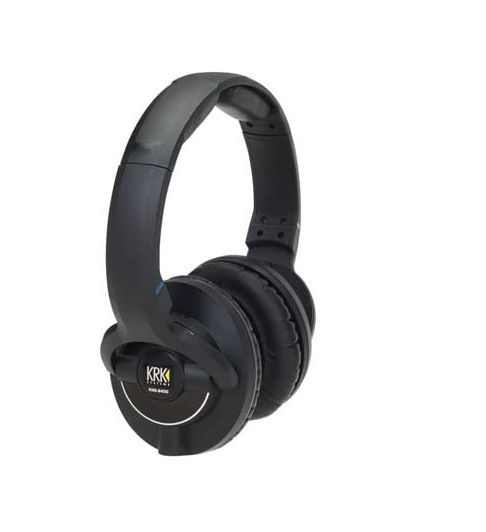 These headphones are lacking in terms of noise isolation when compared to the Beyerdynamic DT 770M. However, it isn't so bad as 30 dB of noise cancellation is fair for studio monitoring. It eliminates most of the background noise so that you can concentrate on your tunes.
Uniquely designed with high-quality plastic, the weight of KRK KNS 8400 headphones is kept at a minimum. You can carry them around conveniently on your neck while commuting without them feeling heavy. The memory foam pads also make them very comfortable.
The sound quality of these headphones is superior and produces rich detail. You will be able to easily discern good tunes from bad ones because your ears will be able to pick both the presence and lack of rich detail.
However, these headphones have such high accuracy and flat signature that you may find them a bit disconcerting when listening to dynamic music. If you're just starting out as a new music enthusiast, the KRK KNS 8400 will help you catch up on all that you have missed out on.