Do you desire a new set of noise-canceling headphones? Sony is one top brand that should be at the top of your list because they are making positive waves in the market at the moment. The Japanese brand has designed and produced some of the best noise-canceling headphones in the current global market. If you want the best and nothing but the best when it comes to noise-canceling headphones, we guarantee you will find a set of Sony headphones irrespective of your budget.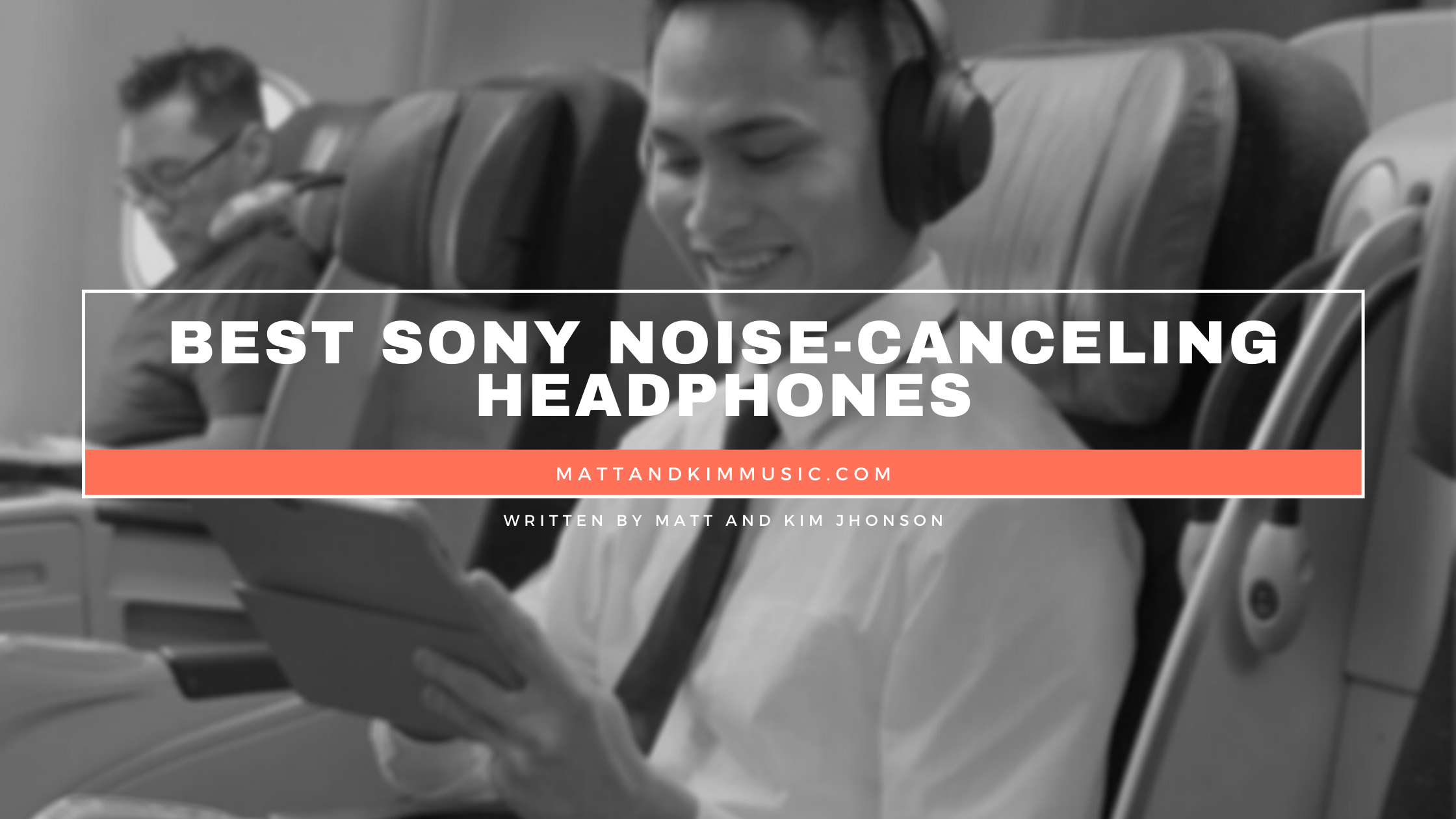 With the best noise-canceling headphones, you are taken to the apex of music enjoyment because these headphones block ambient noise and only deliver the sound of your favorite music without any outside noise to corrupt your listening pleasures. It doesn't matter where you plan on using them, whether at home, on the move, or at the office, these headphones always serve music lovers perfectly.
The Sony WH-1000XM4 remains the best Sony noise-canceling headphones available in the current market. There are some other nice and more affordable options to choose from if the price of the WH-1000XM4 is a little too steep for you.
You will find touch control functions on the best Sony noise-canceling headphones out there. There are touch controls for play/pause, skip tracks, and more. You have to plug the high-end models into dedicated headphone amplifiers to get them to perform at their best. All of these are worth considering if you wish to go for Sony noise-canceling headphones.
We have cataloged the best noise-canceling Sony headphones for 2021.
1. Sony WH-1000XM4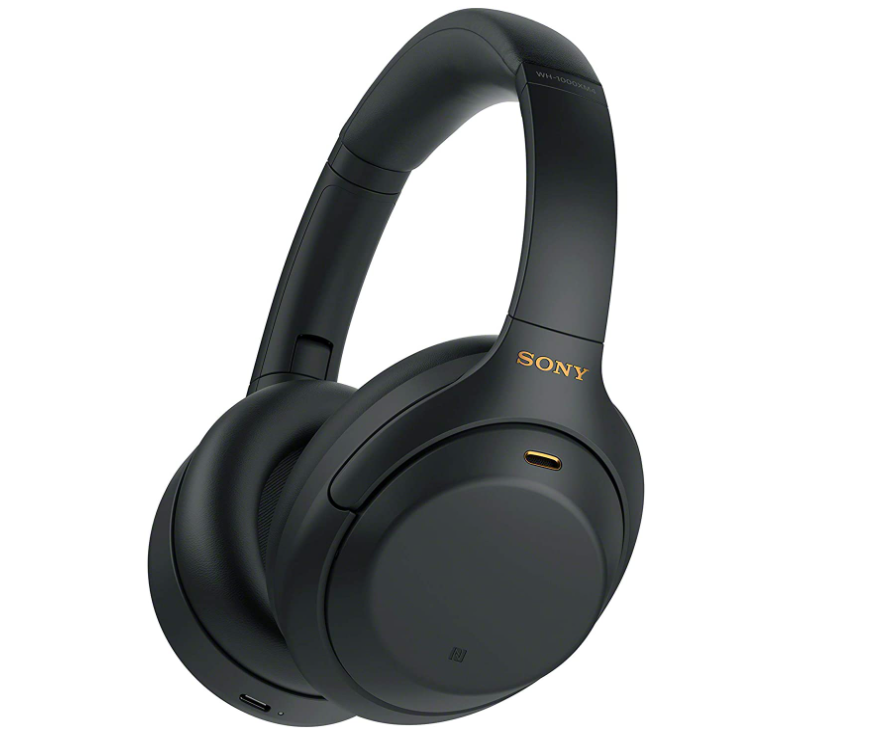 The Xm4 is a more advanced version of the XM3 which takes up the second slot on this list. Of course, it costs a little extra to get a more sophisticated design, larger ear cushions, and novel features like wearing detection. Wearing detection notes when you take them off or put them on, it plays music immediately you put them on and pause the music when you take them off. The XM4 also features a new audio processor – the DSEE Extreme.
Sony's Edge-AI artificial intelligence which delivers a more detailed sound from some sound files is incorporated into the XM4. Sony also included a new algorithm and a novel Bluetooth System on Chip to analyze ambient sound more aggressively to improve noise cancellation significantly.
Another advantage of the XM4 over the XM3 is the fact that the XM4 can connect simultaneously to two devices.
The controls on both the XM4 and the XM3 are the same. They both have a touch-sensitive panel built into their earcups with your preferred voice assistant included (You can choose Amazon, Alexa, or Google Assistant). To activate Quick Attention Mode all you have to do is hold your hand over the cup, this reduces the music volume and makes it easy for you to have a conversation without having to remove your headphone. This is very useful when you need to order coffee or speak to the flight attendant.
There are some more exciting features to be enjoyed on the XM4. There is a novel "Speak to Chat" feature that recognizes your voice and reduces the volume automatically. You also get enhanced call quality because of the "Precise Voice Pick-Up" technology.
The sound quality on the XM4 is excellent, it offers a wider soundstage and excellent detail. What you get here is the best pair of Sony noise-canceling headphones available in the current market. This is definitely worth the extra cost.
2. Sony WH-1000XM3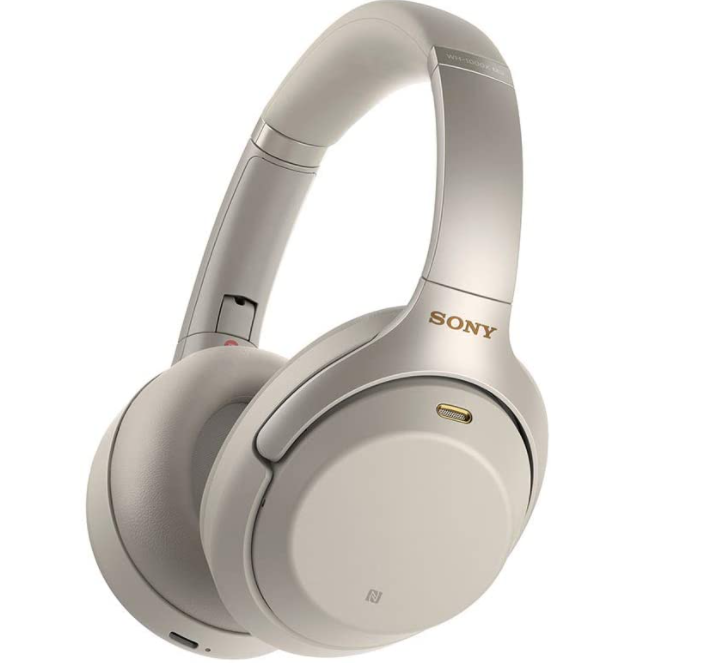 If you do not have all the money to go for the XM4, then the XM3 is a slightly cheaper option. Since it was launched in 2018, its price is slightly cheaper than that of the XM4. There is no step down when it comes to the quality of sound, you are bound to enjoy an excellent listening experience with the XM3.
One notable thing about the XM3 is the comfort it offers. This headphone is one of the most comfortable headphones we have come across. They share a lot of similar features with the XM4 including the touch-sensitive control panel built into the right earcup. When you want to be more aware of your environment, all you have to do is hold your hand over it. It also offers voice assistants like the Google Assistant or Siri, just speak and they will carry out your command.
You get about 30 hours of battery life with this headphone just as you do with the XM4. It charges quickly too, a full charge only takes 3 hours! It offers a quick charge feature that gives you 5 hours of use with a 5 minutes charge.
The XM3, which is an award-winning headphone provides excellent noise-canceling services. You also get to enjoy an outstanding open and spacious sound that allows every instrument the freedom it needs to flourish. At this price range, these are the faultless pair of noise-canceling Sony headphones. There are rival products from Beats, Bose, and Sennheiser but the XM3 stands above all when it comes to the quality of sound.
3. Sony WF-1000XM3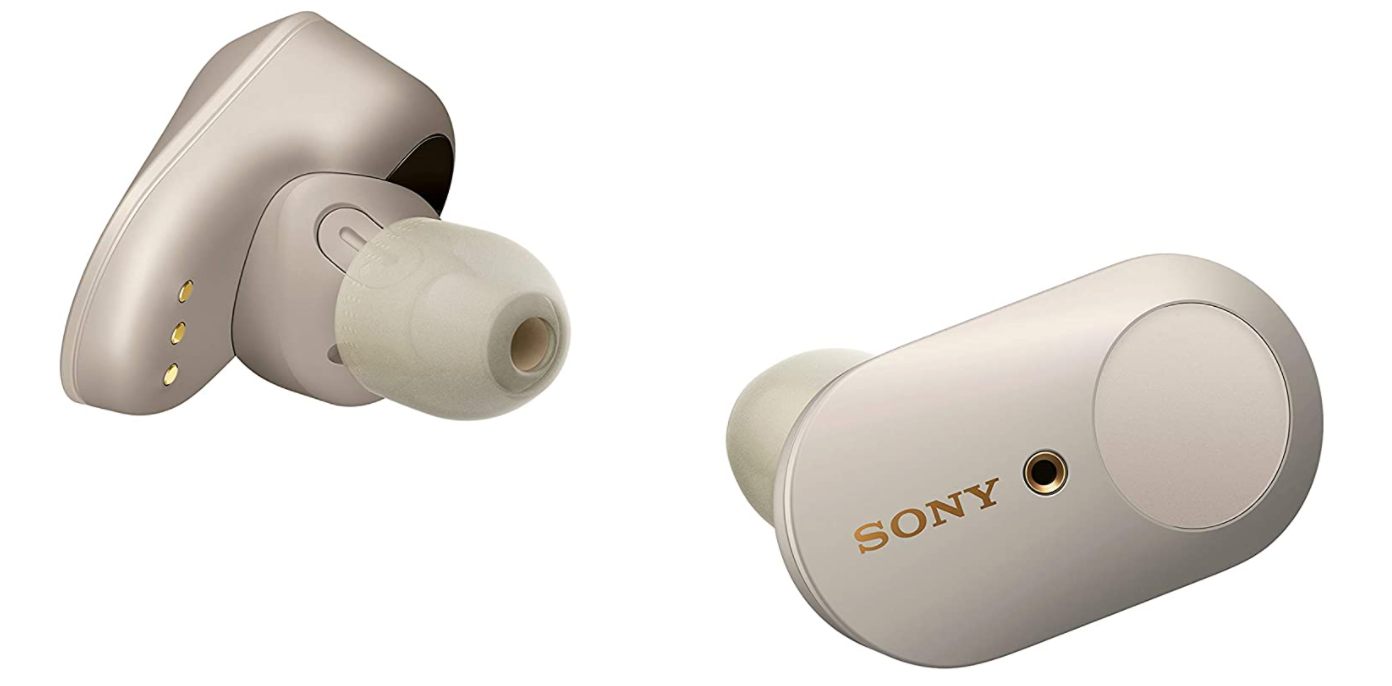 Seeing a pair of wired earbuds on a list of best noise-canceling headphones looks like an anomaly, it is even stranger when the earbuds are a pair of real wireless earbuds since one rarely finds noise-canceling technology on earphones. But the impressive Sony WF-1000XM3 makes an indisputable case for a place on this list.
The WF-1000XM3 are the best Sony in-ear headphones on the market at the moment. Do you desire most of the exciting features of the WH-1000XM3 but in an in-ear version? The WF-1000XM3 is designed for you. The WF-1000XM3 is a melting pot of the best features and excellent performance.
They offer unique active noise-canceling features that work perfectly. You get about 32 hours of battery life supported by a convenient carry case. They are designed to fit snugly in your ear and the design features touch controls for music playback. Do not use these for outdoor running or any sweaty workout because they are not waterproof.
These in-ear headphones deliver the same quality of sound associated with their over-ear sibling; dynamic, detailed, and excellent sound quality. We can confidently say that these earbuds are the best Sony in-ear headphones on the market and are up there with the best Sony noise-canceling headphones you can get.
4. Sony WI-1000X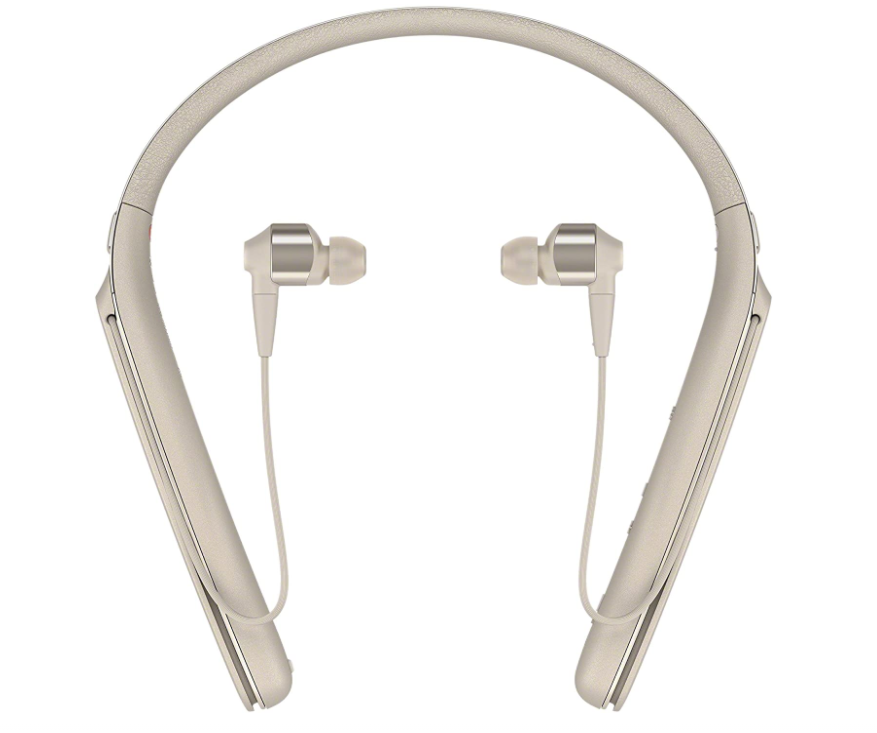 These earbuds offer reasonable sound quality and noise-canceling capabilities and you can't go wrong with them. A lot of people do not like headphones with neckbands but these are some of the best wireless Sony noise-canceling headphones you can get.
These are wireless earbuds, the neckband is only there to keep them in place when they are not stuck in your ears keeping them safe and unlikely to be lost. You will enjoy a variety of noise-cancellation levels, outstanding dynamics, and detailed sound. These earbuds offer the portability of in-ear headphones and a durable battery. It offers 10 hours of listening time with noise-cancellation turned on and about 17 hours without noise-cancelation.
5. Sony WH-CH700N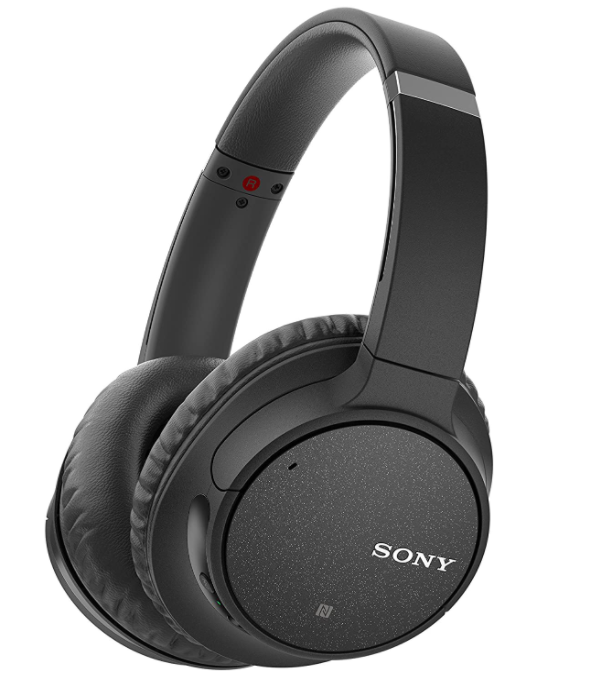 The Sony WH-CH700N are affordable wireless noise-canceling Sony headphones. These headphones are wireless and offer noise-canceling features with lots of other excellent features at a pocket-friendly price. Battery life runs up to about 35 hours, a quick 10 minutes charge offers you about 1 hour of playtime.  The WH-CH700N emphasizes the bass in a way that does not overshadow the rest. It offers great timing and organization which makes for a great listening session. These headphones offer a lot of bells and whistles at a pocket-friendly price.