The best headphones should sound absolutely amazing – obviously – but there's more to it than that. We want headphones to feel comfortable even after hours of intensive gaming. We want them to stay on properly while we work out. We want them to shut out the entire world when we're commuting. And we want them to look good.
Yes, we want our trusty cans to do all of that. The good news is that the best headphones on this list do. To find them, we've tested dozens of popular headphone sets, and put together reviews from hundreds of thousands of verified buyers. You won't find any mediocre headsets here. In fact, you won't find anything short of the absolute best headphones right now.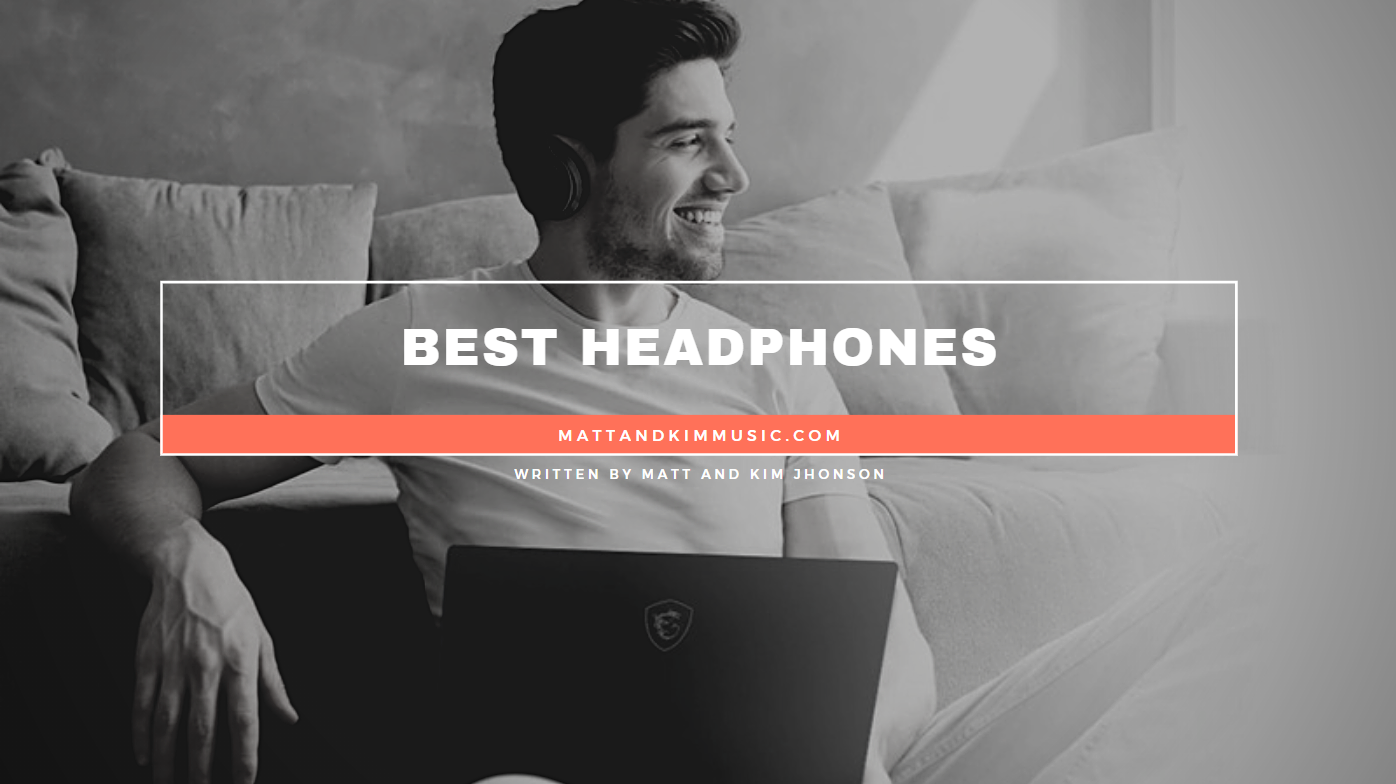 That said, some of these gorgeous headphones can cost a small fortune. Are they worth the price? Absolutely. But if you're looking for something more affordable, we have your back. Following each category below, you'll find a cheaper alternative with many of the same features, but none of the buyer's remorse.
Best Headphones Reviews
1. Sony WH-1000X M4 -The Best Headphones that Do It All
Sony WH-1000X M4 takes the number #1 spot in our top of the best headphones on the market today. To be perfectly honest, choosing them wasn't a tough decision. Sony's flagship headphones combine flawless sound with reliable wireless and an all-round comfortable feel: literally everything we wanted. What's more, the headphones come with a wide range of nifty features that truly set them apart from the competition.
To give you just one example, Sony's WH-1000X M4 has Adaptive Sound Control, which means that the headphones will automatically adjust to your behavior and location. Forget fidgeting with noise-canceling levels for the best effect. These headphones do it for you. They also have wearing detection, so they can pause playback when you take them off and resume it when they're back on.
With 30-hour battery life, you can wear these headphones throughout the day without having to charge them. And even if the battery does die on you, it takes only 10 minutes to charge for up to 5 hours of playback.
Features:
Pristine sound. The headphones can reproduce a full range of frequencies, so you'll hear every detail of your favorite tune.
Hands-free calling. You can start a conversation without ever having to touch the headphones. You also have access to five built-in mics for outstanding call quality.
Multiple device pairing. You can pair the headphones with two devices at the same time.
Better design. Compared to Sony's M3s, the WH-1000X M4 headphones have a slimmer headband and soft rubber finish for a more comfortable experience.
Pros:
The perfect mix of great sound, effective noise-cancellation, and comfort
Reliable wireless, can be connected in multiple ways
Superior call quality with hands-free controls and five built-in mics
Cons:
More expensive than other options
Cheaper Alternative: Jabra Elite 45h
2. Bose 700 Headphones
Bose is famous for its noise-canceling technology, and the Bose 700 are their latest offer. Having tested the headphones for several months, we have to say that they are phenomenal at what they do. It really doesn't matter where you are: the Bose 700 can instantly turn the space around you into an office or music studio. Unfortunately, no, they don't actually morph space, but they do cancel out all noise so that you can focus on your work, calls, or tunes.
The Bose 700 are also pretty convenient to use, super sleek, and very comfortable – a perfect pick when looking for the Best Headphones on the market. You have easy access to voice for navigation, weather, music, and more, while the intelligent touch controls on the ear cups let you pick up or end calls without reaching for your phone.
The headband is made of lightweight stainless steel padded with a foam underside for your comfort, and the earcups are ergonomically positioned. Plus, it all looks super cool, of course.
Features:
Noise-cancelling mics. With 8 built-in microphones, the Bose 700 headphones pick up your voice and your voice only. Say hello to superior call quality.
Multiple levels of noise cancellation. You have 11 levels to choose from, so you can shut out the world completely, or let some ambient sounds through.
Signature EQ bass response. Your music will feel more immersive than ever.
Long battery life. The Bose 700 have an average battery life of 20 hours, which is good enough to last you through the day.
Pros:
Outstanding noise-cancellation technology
Adaptive mic system that can identify and isolate your voice
Sleek and very comfortable
Cons:
More expensive than other options
Some wireless headphones have a longer battery life
Cheaper Alternative: Sennheiser HD 450BT
3. Steelseries Arctis Pro Headphones
The competition is fierce for the best gaming headphones, but we believe that the Steelseries Arctis Pro have it all. Even Cr1t from EG thinks so, and if that doesn't convince you, the wide range of features definitely will.
These headphones are made for long gaming sessions, so they come with an adjustable ski goggle suspension headband designed to distribute the weight evenly, as well as AirWave ear cushions to keep your ears dry.
The Steelseries Arctis Pro are also some of the first Hi-Res Audio certified headphones, so you can count on them to create a fully immersive experience. You can also rest assured that your voice will be crystal-clear when you talk to your teammates, because these headphones are paired with the Arctic ClearCast bidirectional mic, one of the best microphones in gaming.
Features:
Better positional cues. You'll know exactly where your enemies are thanks to the Hi-Res audio system and the latest generation DTS surround sound.
GameDAC. You can buy the Steelseries Arctis Pro + GameDAC version to significantly improve the audio from your PC or PS4.
Made to last. The durable lightweight steel headband won't give in after long periods of use… or furious bashing. We're not saying you should throw them around when you're losing, but if you did, they'd survive just fine.
On-ear dial. You can change game audio and voice settings on the fly. that makes them a fantastic pick for our Best Headphone list in 2020.
Pros:
Hi-Res audio system for pristine sound and enhanced immersion
Comfortable and durable
Studio voice clarity and noise-cancellation
Cons:
More expensive than other picks from our Best Headphones list (such as the Under $25 List)
Proprietary cable
Cheaper Alternative: Razor Kraken X