Though most headphones are made for the purpose of listening to music, a great number of multi-purpose over ear headphones usually feature a microphone which can be used for making calls and online gaming. Note that the microphones are of different types and they all perform differently. Hence, some headphones may be superior to others, depending on what you use them for.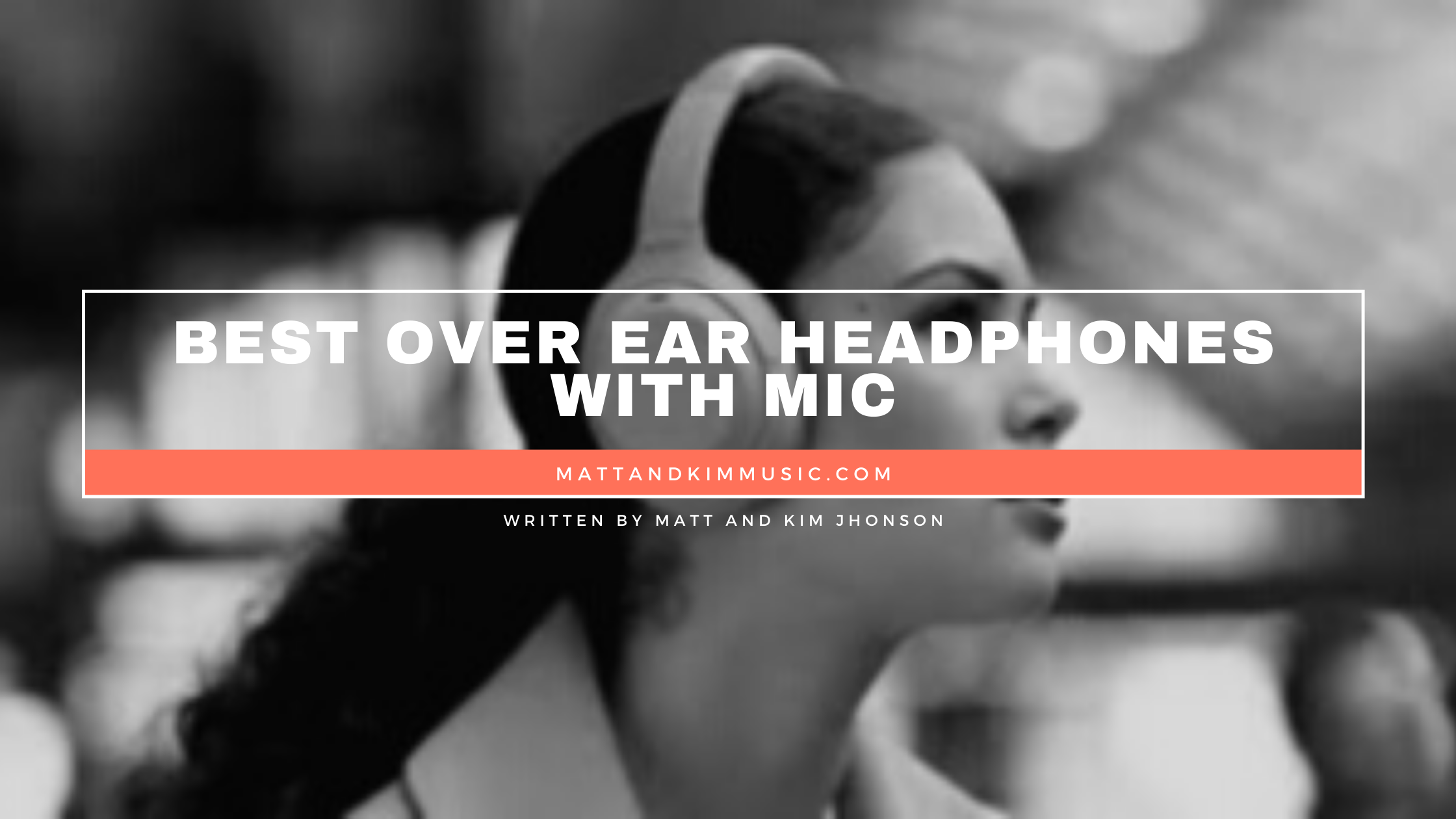 Irrespective of the application, a pair of headphones with a good microphone can add a pleasant touch to the flow of a conversation. When mics are distorted and sound delivery is poor, it leads to an unpleasant experience in gaming and other interactions. Poor communication can even lead to the loss of important business deals. Thankfully, microphone technology is developing very rapidly and there is quite a large supply of quality over ear headphones with mic in the market today.
We have reviewed the best over ear headsets with a microphone from different price categories and made a list of the best options for you.
Best over ear headphones with mic in 2021:
1. Audio-Technica BPHS1 Headphones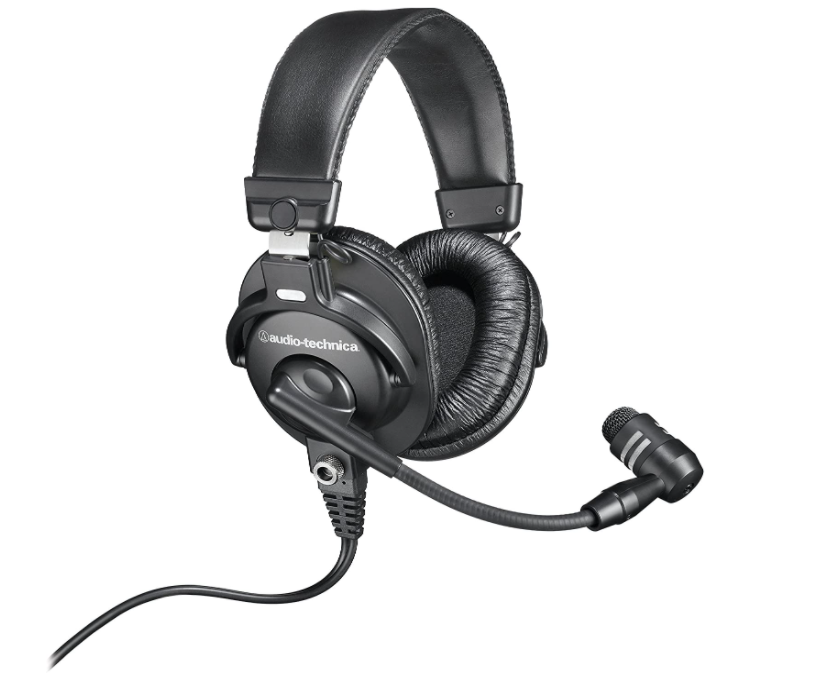 This headphone model from Audio Technica is focused more on speech quality than any other thing. It is a great choice for you if you're looking for headphones with a microphone for live broadcasting or streaming. With the rise in the number of content creators on YouTube and social media, the market for high-quality microphones has experienced a big boom in recent years.
The Audio Technica BPHS1 is the headphone for you if your priority is being able to make and receive clear speech. Instead of the standard 3.5mm jack, it has an XLR input. This means that if your computer does not allow XLR input, you have to purchase an adaptor separately if you don't own one already.
Users of this device report that it is one of the best mics, only unrivaled by stand-alone microphones. It is a high spec microphone that delivers a rich tone. The kind of mic that is more likely to be used by a singer than regular headset mics. It also picks up sound at a shorter range than most, hence, canceling out any noise from the surrounding.
To complement the excellent mic of this headphone, the sound quality is also very decent. It has 40mm drivers that dish out a clear high note and thumpy bass. The Audio Technica BPHS1 is indeed a complete package for broadcasters, streamers, gamers, and other categories of headphone users. Though the price is in the mid to high range, it is a favorite choice.
2. Jabra Elite 85h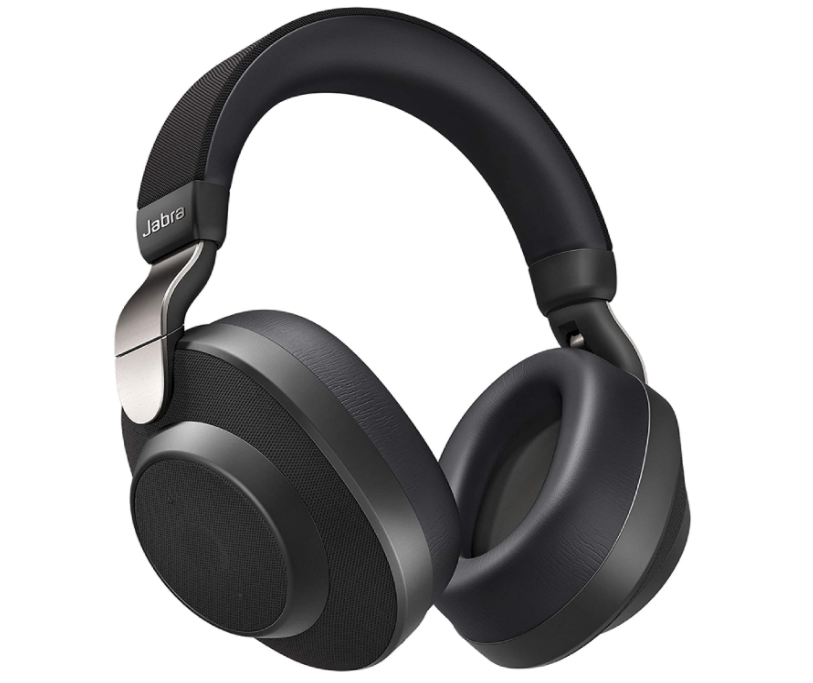 These over ear headphones, are comfortable, well-designed, and have a simple control system. They are very useful if you often need to take calls on both your mobile phone and a computer simultaneously because they are Bluetooth 5.0 compatible and can connect with two devices at the same time.
When using them in a quiet place like an empty conference room, the microphone delivers speech that is natural and quiet. The sound of the speech will be relatively thin and devoid of airiness but as long as there is very little background noise, it will be intelligible. The battery life of the headphones is an impressive 34 hours. Thus, you won't be running out of power for a long time and can use it to participate in lengthy conference calls for a whole day.
Like the microphones of most Bluetooth headphones, the microphone of the Jabra Elite 85H does a poor job with noise. In a less noisy environment like a lively office space, it handles noise decently. But in a very chaotic place like a subway station or a busy street, it performs poorly. Nevertheless, among headphone models that are not designed for playing games, the Jabra Elite 85H is still the best noise-canceling over ear headphones with a microphone.
3. Sennheiser HD 4.40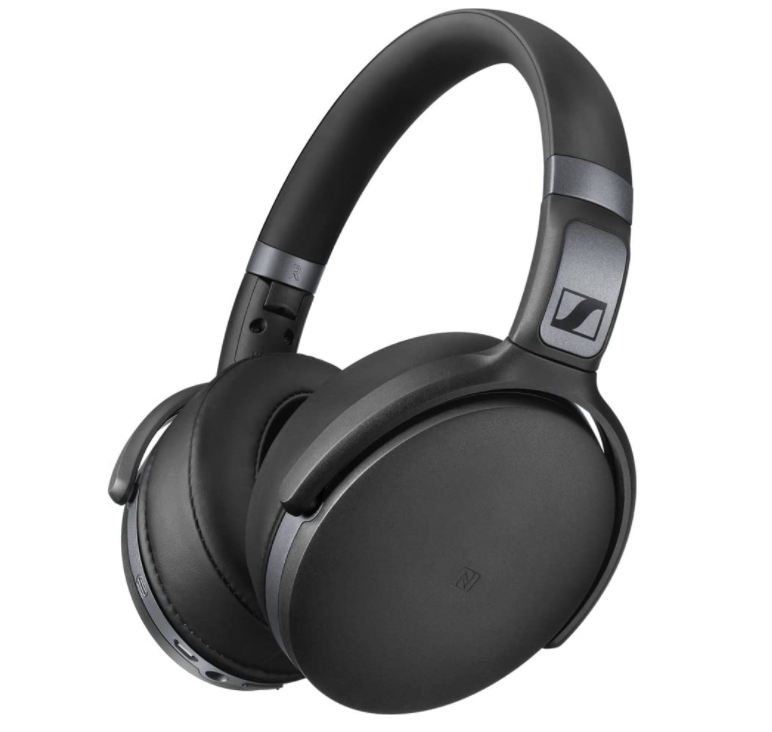 Sennheiser HD 4.40 is an inexpensive standard headphone with a solid delivery. It has a built-in microphone that performs reasonably with basic tasks but doesn't do the best work in noisier environments because of the absence of noise-cancelling technology.
Its primary dedication is to provide great sound delivery and not speech and it doesn't disappoint in that area. The bass output is deeper, cleaner, and fuller-bodied than what you will get with many other headphones. The clarity is top-notch. There is no distortion even when you're listening at high volumes.
It has a strong battery which you can use for up to 25 hours. Though the Bluetooth range is just 10 meters, the connection is very strong if you stay in that range.
With the well-padded over ear design, you are assured plenty of comfort. However, the headband may become more tender with use and may begin to cause discomfort when you wear it for long hours. This is something to carefully consider if you intend to use for long hours. On the brighter side, the headband can fold in, making the headphones more compact and easy to move around within its protective casing.
Sennheiser HD 4.40 is one of the best choices if you need great Bluetooth headphones with a mic that focus more on sound than speech quality. It comes at a reasonable price.
4. SteelSeries Arctis Pro Wireless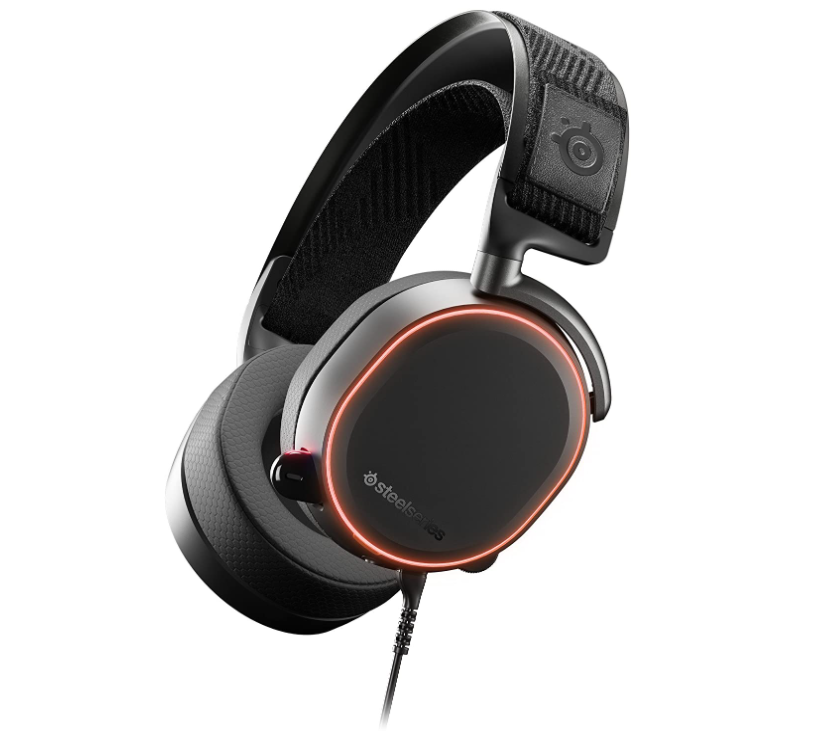 The SteelSeries Arctis Pro Wireless stands out among the gaming headphones with the best microphone that we have reviewed so far. They are comfortable, well-designed headphones that sport a unique base transmitter with which you can play games without a wire connection and listen to audio from another Bluetooth source at the same time. This simply implies that you can use the microphone simultaneously to play games on your Computer or PlayStation and listen to tunes on your smartphone.
The microphones of most regular Bluetooth and Wired headphones do poorly in isolating speech from ambient noise. However, gaming headphones do well in that regard. In particular, the SteelSeries Arctis Pro Wireless has excellent noise cancellation. It separates audio from outside noise even in the noisiest places like a conference or noisy gaming event. In a more quiet situation like when gaming alone at home, the microphone sound is also excellent and delivers a clear, full-bodied, and highly coherent speech.
The SteelSeries Arctis Pro Wireless, however, lacks certain advanced microphone control features that are present in other gaming headphones. This normally wouldn't have been a disadvantage, but users have also reported that the volume of this headphone can be rather too low on some mobile devices and gaming consoles. This can easily be fixed as there are solutions online, but it would have been nicer if the device had better mic controls. Nevertheless, the mic works well and the headphones generally deliver great output.
5. V-MODA Crossfade M-100 Headphones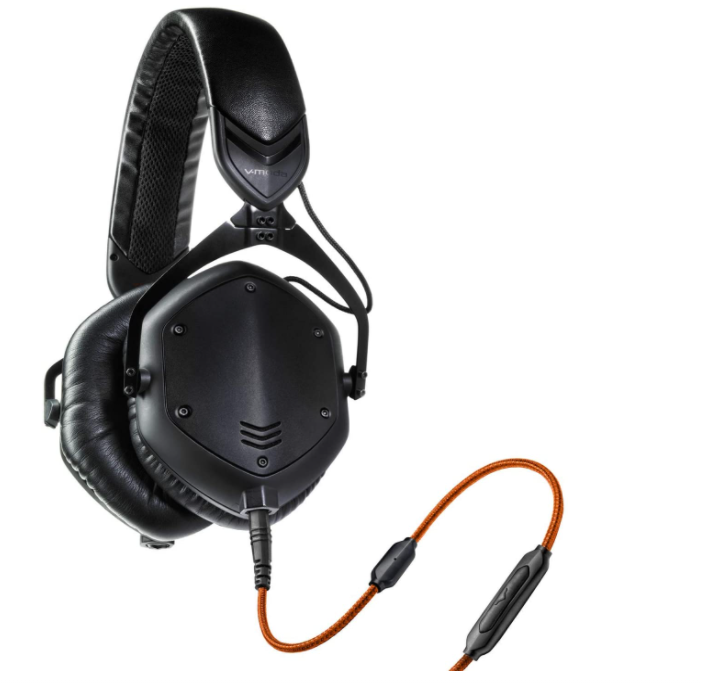 V-MODA is a traditional model wired over ear headset with mic on the higher end of the price spectrum. It is a stylishly designed device with several great features.
It is primarily dedicated to audio quality, however, it's microphone works perfectly for making phone calls. You can also purchase a boom mic separately to expand the functionality of this headset. You can use it to handle more professional operations like broadcasting and streaming.
The Crossfade M-100 is the best headphone ever produced by V-MODA. It is also the first headphone that Roland's engineers designed since the company acquired V-MODA. V-MODA Crossfade M-100 is a very popular headphone among prominent international DJs.
It has two big 50mm speakers that produce powerful, booming bass, highly balanced, and unequalled by any other headphone model. Besides the great bass, its mid and high-range profiles also have good clarity and quality.
The headphones are very durable. They are sturdy and built to endure harsh conditions without falling apart. V-MODA has made the headband with padded Steelflex, and the Kevlar cables and customizable steel plates reveal how much the company is eager about this product remaining durable for years. You will be getting value for your money for a long time of you buy this product.
In terms of comfort, it does not disappoint. The earpads and headband are adjustable, giving room to fit properly on any head. You can wear these headphones for several hours without experiencing discomfort. It has a balanced well and is made with soft materials.
The V-MODA meets all requirements for a great headphone if you don't mind spending extra.