In the past, audiophiles on a budget have found it difficult to reproduce the delightfully original sound typical of a live performance at home. The advancement of technology has been a blessing for everyone looking for the best Audiophile Headphones under $100. Even the most selective audiophile can now get a headphone that meets their desires.  We have explored the headphone market before creating this catalog of the best budget headphones for audiophiles.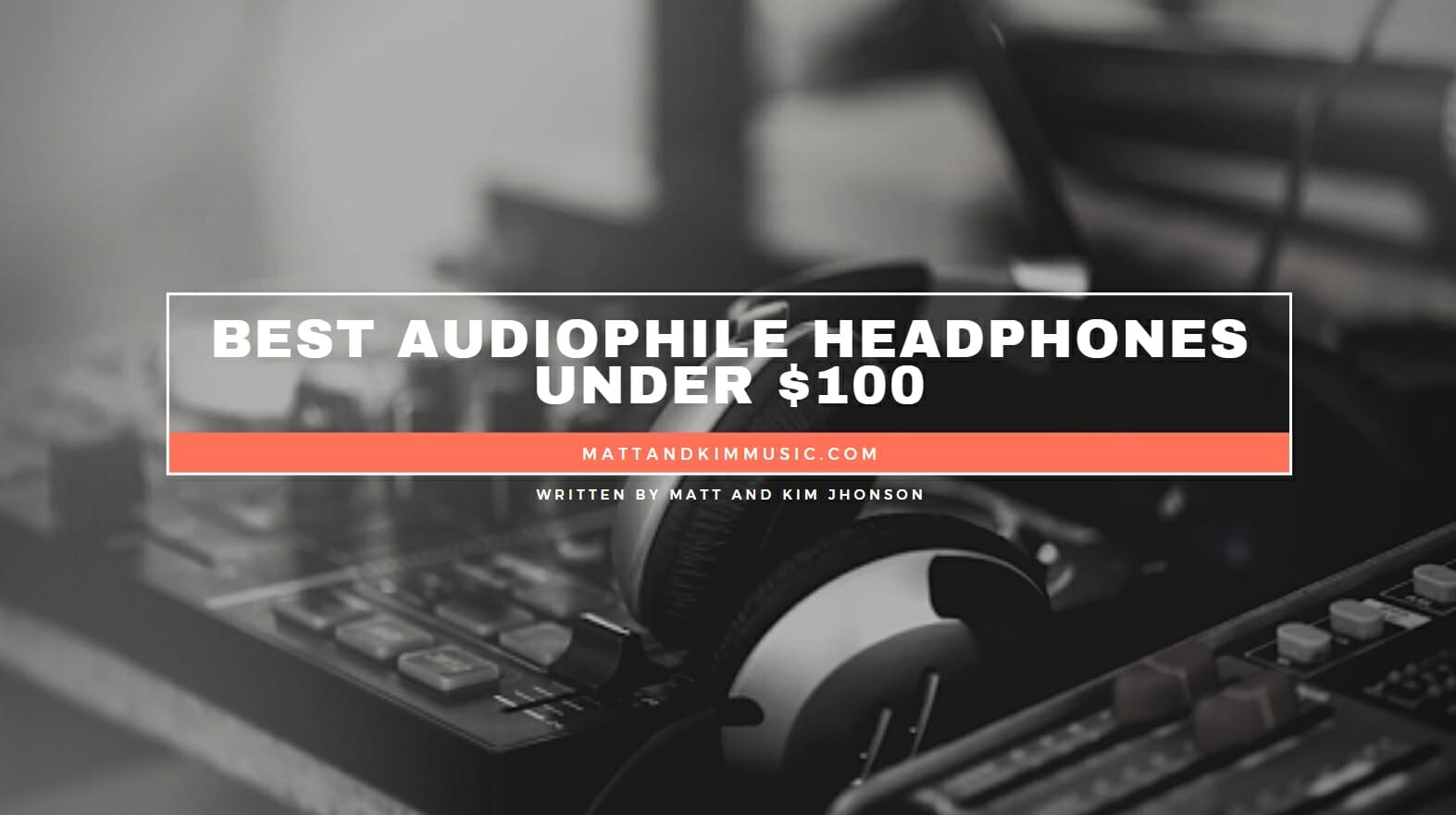 With headphones flooding the market, it has become much easier to get a good pair of headphones now. If you have a budget of a hundred dollars or less, you can pick up one of the best audiophile headphones that catch your attention. It is worth mentioning that great headphones aren't budget-friendly, but this doesn't mean you can't get a decent pair of budget audiophile headphones.
To compile this list, we had to examine hundreds of headphones. The result turned out by our tests suggests the best audiophile headphones under $100 are strong, budget-friendly, and provide a tight bass. They give you excellent clarity and a natural, unadulterated sound fused with high-quality structural features. Below you will find the best of audiophile headphones going for $100 or less.
The Philips Audio Philips SHP9500 HiFi Precision Stereo Headphones have an awesome ergonomic design. With these headphones, you get premium sound quality and amazing performance.
It allows you a taste of inventive technology with the 50mm high power drivers. With these drivers, you get crispy sound production. That's not a joke! It conveys a well-rounded sound with deep bass.
It has an open-back design. The air pressure that often accumulates behind the driver is removed by the over-ear headphones. You can now enjoy your music with the greatest ease.
It also improves smoothness and sound transparency when set to high frequencies.
The ear cups are designed to hug your ears with reliable and accurate fit guaranteed. The headband of the headphone is double layered with a soft and breathable material that improves the overall comfort.
The earpads on this pair of headphones are breathable which means you can wear them for long periods without worrying that it might generate heat.
The sturdy steel headband gives the SHP9500 an edge over other models. What you get are powerful and flexible headphones with markings for excellent fitness level for you.
Generally, the SHP9500 feels like wearing the cloud over your ears. The design is both luxurious and detailed making it one of the top picks on the list of best budget audiophile headphones.
The Audio-Technica ATH-M20x Professional Studio Monitor Headphones are equipped with exceptional low-frequency performance to ensure you get the best audio experience.
The brand, Audio-Technica is popular for exemplary quality and finish and they did not disappoint with this pair of headphones. You never have to bother about sound leakage because these headphones come with excellent sound isolation to put your mind at rest. It doesn't matter whether you are at home, in the car, or on the move, your audio and favorite listening pastime are for you alone.
The ATH-M20x doesn't have great noise cancellation but the over-the-ear-cup design helps to soak up outside noise. Most times, you rarely have to worry about external noise.
If you can part with an extra $50, we suggest you get the newer model, Audio Technica ATH-M50x which comes with new innovations over the ATH-M20x. However, if you are on a budget, the ATH-M20x is still amongst the best options for a wonderful pair of audiophile headphones below $100.
The quality you get with this headphone is way above the modest price tag. You will discover that you have made a coup when you witness the quality, taste the performance, and enjoy the comfort it offers.
Mpow's less than $100 audiophile headphones pack a lot of punch! It offers you two design options in one; they have an over-the-ear design you can enjoy with a cable for an analog signal in your home or you can make a wireless connection via Bluetooth when you are out on the road.
They serve you even better when you are out of the house because of their closed-back design and the Active Noise Cancellation (ANC). The ANC helps to slash the background ambient noise surrounding you by 90% which means a variety of low and mid-frequency noises such as car engines are canceled out. Now you can be submerged in the world of your music anywhere and at any time!
Once you do your due diligence and allow them to get a full charge, you won't have to worry about battery when you are on the move, you get a whopping 30 hours of life out of these batteries. To conserve power for any reason, turn off the ANC.
You can use them with such compatible devices as Android, iOS smartphones and tablets, PCs, TVs, and other Bluetooth-enabled devices.
Another ideal feature that makes them perfect for the road is their foldable nature. A microphone is also built in to allow you to take some calls, hands-free.
When it comes to sound, it has 40mm large-aperture drivers to produce and convey outstanding music clarity with substantial deep bass and hi-fi stereo sound.
Long-lasting comfort is provided by the ear pads and the adjustable headband.
These headphones are loved by a lot of audiophiles on a budget. They are almost viewed as a classic.
If you are searching for a pair of headphones under $100 that performs exceptionally on all music genres, then the ATH-M40x is for you.
It is the smaller version of the M50x and it performs excellently!
These Japanese-made headphones come with an over-ear and closed-back design that offers great value.
You will have to deal with some discomfort at the onset until the foam earpads adjust to the shape of your head. They are definitely comfortable headphones, you will find this out with use.
It has an above-average rating on passive noise cancellation. They offer great noise cancellation because they are designed specifically for studio use amongst other applications.
Their design means they eliminate a lot of ambient noise so that you are left only with your music.
It is made of plastic for the most part and foldable metal parts which is where the vulnerability lies. You have to be extra careful with the hinges but besides this, you've got nothing else to worry about as you will have some durable headphones in your hands when you acquire the ATH-M40x. it also comes with detachable cables which you can easily replace when necessary.
The sound quality of the ATH-M40x is the best feature of the headphones. It achieves a general sound balance with punchy, deep, and accurate bass. If you want to improve it, get a headphone amp. These headphones are suitable for all music genres particularly when you get some equalizer to go with them.
Grado Headphones are very lightweight which makes listening to music on them an enjoyable experience. You don't have to get an amp to improve them which is another reason why people love them. If you are interested in more classical music, you should get these crisp and clear audiophile headphones that cost less than $100.
You get good bass that doesn't overwhelm the mid-range. With the Grado, the mids are the priority. If you listen to songs that are more directed towards vocals or instrumentals, the SR80e are the best options for you because of the unique sound output.
A low-level echo is included to make the listening experience special. If you aim to use your headphones a lot with your mobile device, then the Grado SR80e will serve you excellently.
The cables are not removable which may be a turn-off for most people. Apart from this small letdown, the Grado SR80e is worth every penny you will spend to get it. It remains one of the best audiophile headphones under $100.