If you are looking to get decent earbuds for a dirt-cheap price, then you have come to the right place. Listening to music all day is part of our job even though we mostly do this on extremely fancy and high-end expensive headphones.
You would probably think reviewing cheaper headphones will be a tiresome task but it is actually a very enjoyable experience. We find it really exciting to look for the best headphones for under $10. The rivalry among products in this price category is hottest.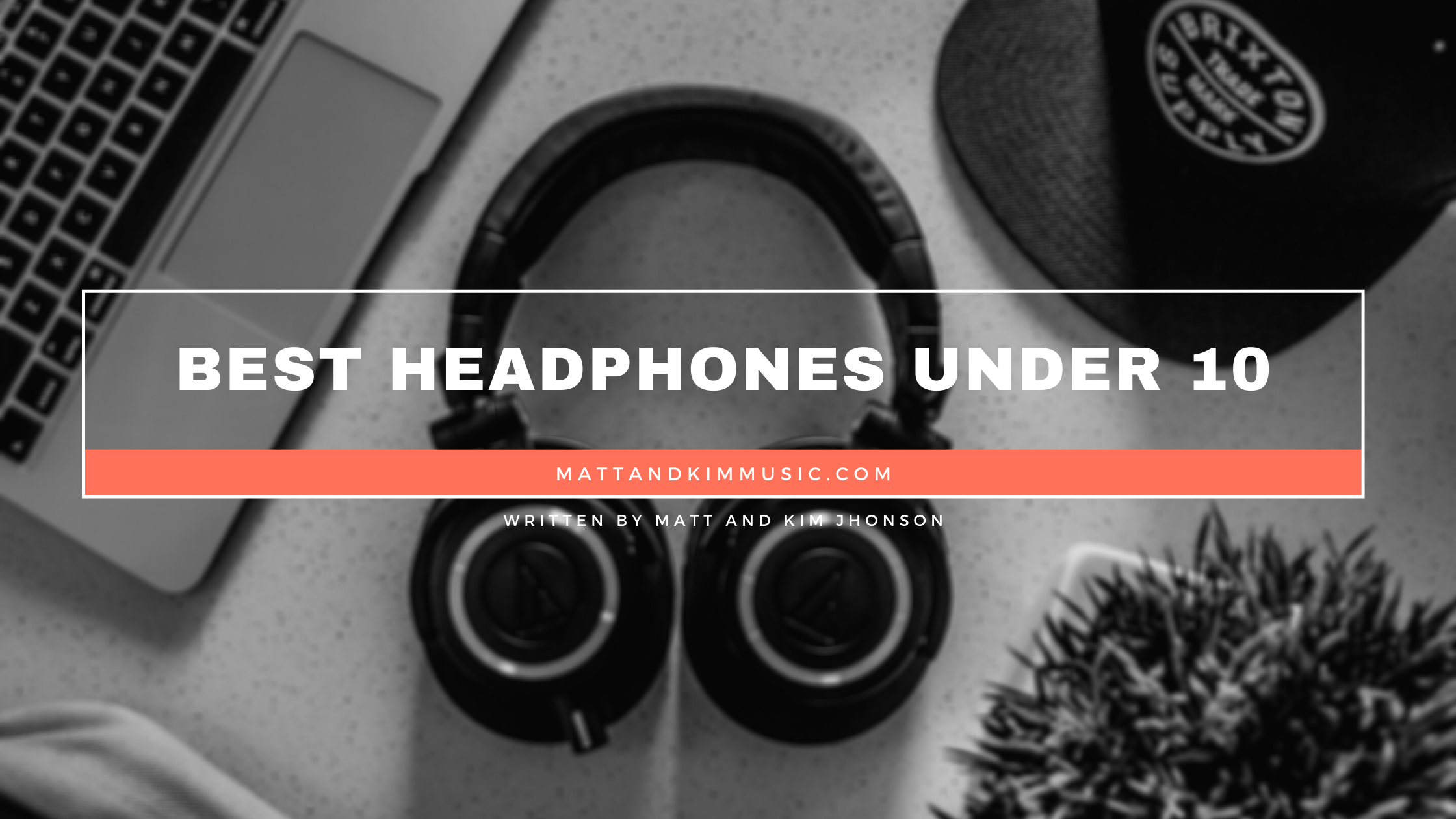 Most times, cheap is synonymous with poor quality but this isn't always the case. You can be fortunate to get a quality item for a very cheap price in some cases, just like this one.
Now read the list below, count your pennies and get ready to enjoy your favorite tracks. We have filtered out a lot of bad headphones below $10 to find these diamonds in the rough. Here are the best headphones for under 10 dollars you find out there.
Best headphones under 10$ in 2021 are:
1. Panasonic RP-HJE120

Panasonic RP HJE120 are in-ear headphones that offer comfort, nice sound quality, and generally great value for under $10.
These Panasonic IEM headphones have a sturdy design, hence they are highly durable and will last you very long. They are extremely comfortable due to their lightweight and ultra-soft ear tips. You can enjoy long music listening sessions without feeling any pain in your ears.
Panasonic RP-HJE120 is great for use while running or exercising because they hardly fall off. They also have great noise isolation abilities.
Their audio performance is outstanding when compared to most under $10 headphones. They deliver a V-shaped sound signature with slightly prominent bass. They also have a great frequency response that is ideal for playing modern pop, hip hop, and house music genres.
You should not be discouraged by the cheap price of the Panasonic RP-HJE120 because they actually have a lot to offer you. In addition to the excellent sound quality, their comfort level is out of this world, and they will also serve you a long time if you handle them properly. They are definitely the best headphones under $10 and give you the best value for your money in this category.
2. 1MORE Piston Fit Headphones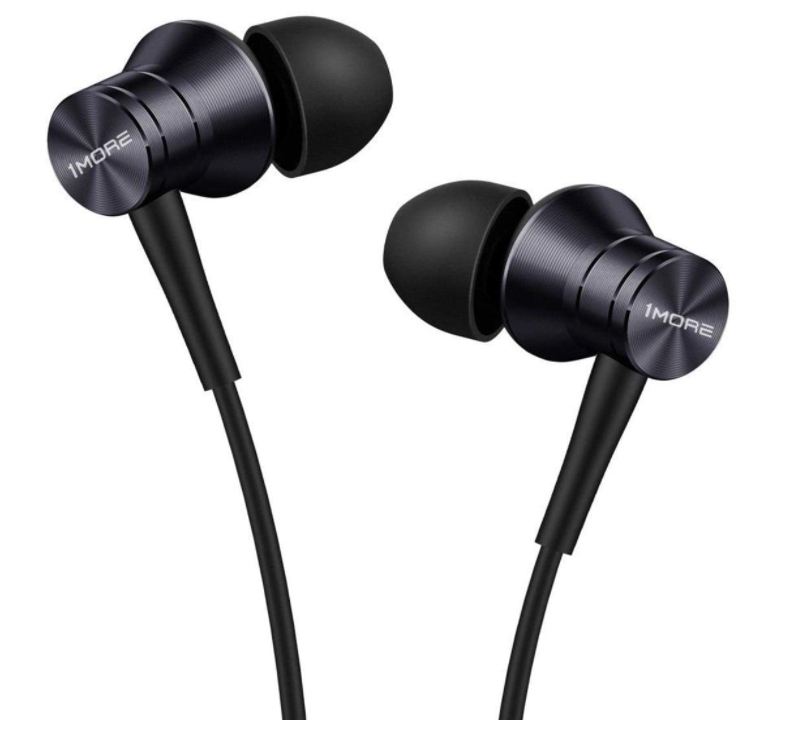 With their sturdy build quality in the budget price category, the 1MORE Piston Fit are the best earbuds under $10.
These earbuds are proof that not all extremely cheap in-ear headphones have to be made with plastic. Their casing is made completely with aluminum and finished with a fine-textured look. The nozzle is tilted slightly to deliver the sound more directly into the ear canal.
The headphones also feature an inline microphone and a single button remote which you can use to take calls and control music playback. Both ends have solid cable reliefs, with a gold plated 3.5mm jack. The wires are also strengthened with Kevlar fibers.
The package includes three extra pairs of ear tips to give you the best fit. Optimum fit is an important factor for you to get the best of their sound reproduction. These headphones have you covered when it comes to comfort because the fit is simply amazing.
The bass notes are punchy but not enough to impress bass enthusiasts due to the absence of a sub-bass extension. The mid notes are warm, crisp, and clear, as are the high notes as well.
The prices of items change from time to time, hence, the 1MORE Piston Fit may cost lower than $10 sometimes and higher than $10 at other times. Nevertheless, they remain a great choice for such a cheap price tag.
3. KZ ATE Headphones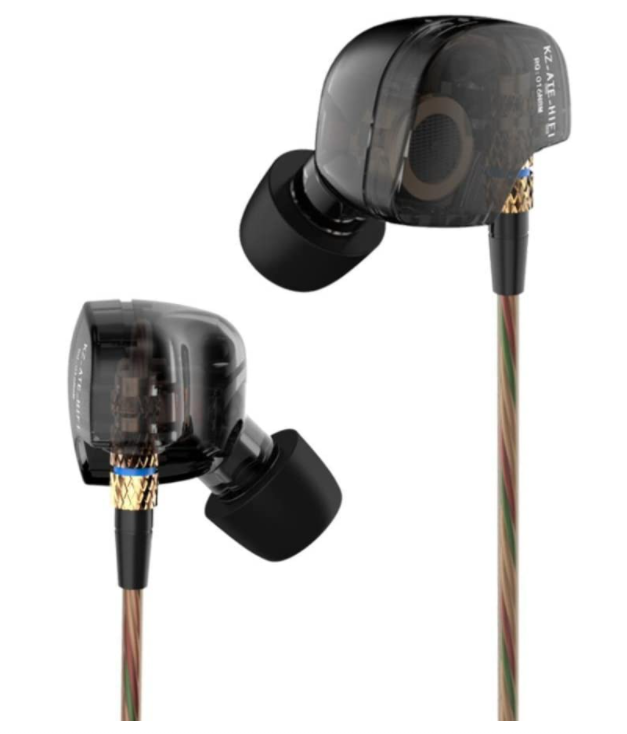 KZ ATE in-ear headphones are one of the low ends IEMs on the market. However, their bass output is anything but low end. If you would like to own a cheap, extra pair of earbuds that deliver a prominent bass, then these are ideal for you.
They are a lightweight pair that stick properly into your ears. They feature foam ear tips which serve as a nice seal that can cut out most of the ambient noise in your environment and also improves the bass output.
You will get maximum comfort once you can work out a proper fit.
Their bass output is their best feature. It is typically emphasized but does not overshadow the mids and highs. It is not distorted at all, but rich and pleasant to the ears. You will appreciate this if you are an audiophile and want natural but strong punchy bass.
KZ ATE is currently one of the best headphones selling for less than $10 on the market. They are designed to be comfortable and deliver powerful bassy Hi-fi audio quality.
4. JVC HA-FX5 Headphones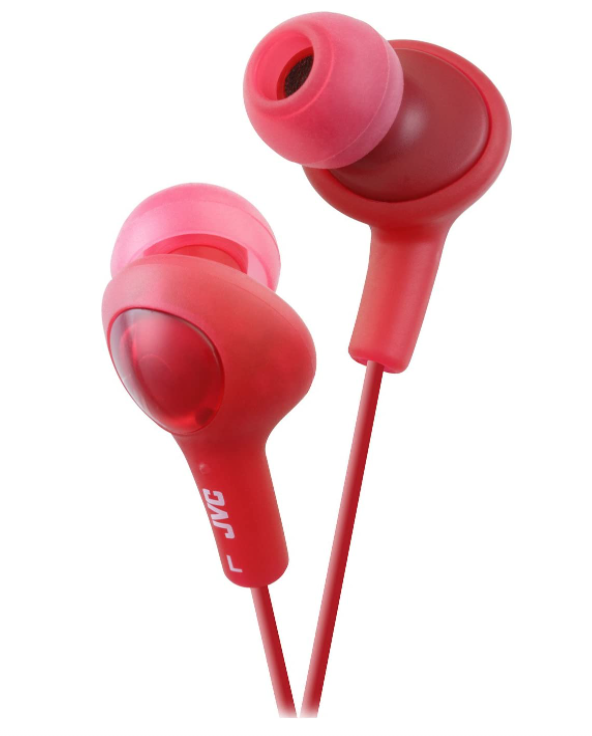 For a budget price, you get good features from the HA-FX5 including comfort and nice sound quality.
These in-ear headphones are designed for people who like to listen to their favorite tunes with good sound quality while on the move.
JVC HA-FX5 headphones have an ergonomic design that fits well on most people. Thanks to their lightweight, they stay in place even during your most rigorous exercises or while running. They offer maximum comfort. The wire is encased by thick plastic which offers protection so that they can serve you a long time. Note that these headphones are not sweatproof.
The boosted low and high notes will keep you pumped up. The sound signature is V-shaped which makes music more lively and engaging and is perfect for all contemporary music.
JVC HA-FX5 is a common choice because they offer a snug fit and great audio quality for a cheap price. These budget earbuds are very amazing and stand out among headphones under $10. You should definitely give them a try.
5. JVC HA-EC10-B Headphones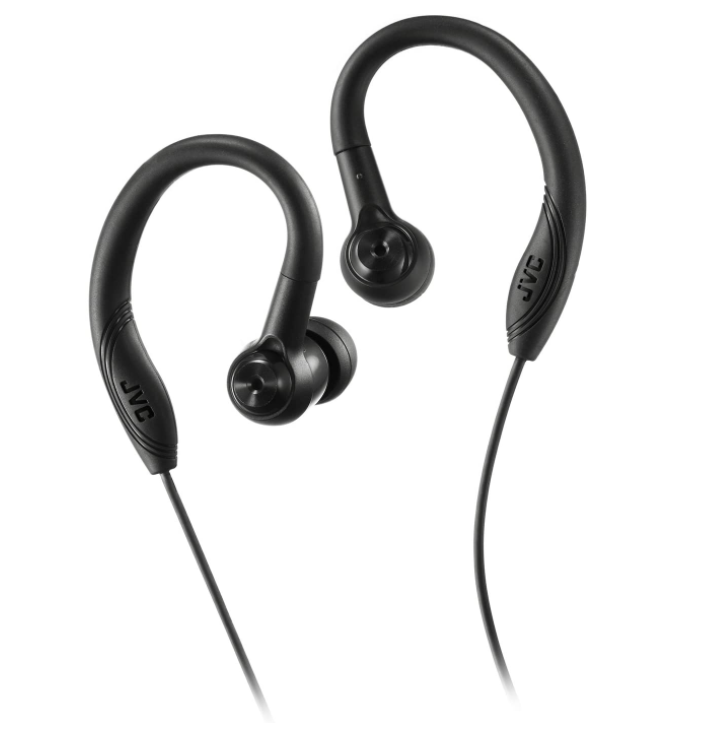 If you need headphones, you can use for sports activities and don't want to go beyond a $10 budget; the JVC-HA-EC10-B might be the best option for you on this list.
It is very unusual to find headphones that are highly affordable and also have an IP rating. Though the JVC HA-EC10-B are not the most award-winning in terms of spec, their IPX1 rating gives them a good degree of sweat resistance.
They are designed for the primary purpose of sports. They feature rubber ear hooks that latch unto your ears to provide a more stable fit. The hook is soft and does not make you feel uncomfortable. Since the headphones also go in your ears, they don't bounce around too much.
If sound isolation is important to you, you will be satisfied with these. They are able to drown out people's chatter effectively though you can still hear cars passing.
You should limit your expectations from these earbuds. They might be decent for casual use, but they generally perform at average standards at best. On the brighter side, their bass delivery is punchy which is great for a more endurable workout session.
The JVC HA-EC10-B are the best workout headphones under $10 for sportspeople who need more stability and punchy sound than fancy features.