Transcribers are required to have brilliant listening skills and they also spend a large part of their time transcribing which makes it quite important that they opt for transcription headphones that will not cause any damage to their ears.
Transcribers tend to wear headphones for the better part of the day. Getting a pair of headphones for transcription that is reasonably priced, comfortable, long-lasting, and also possesses excellent sound quality is very vital.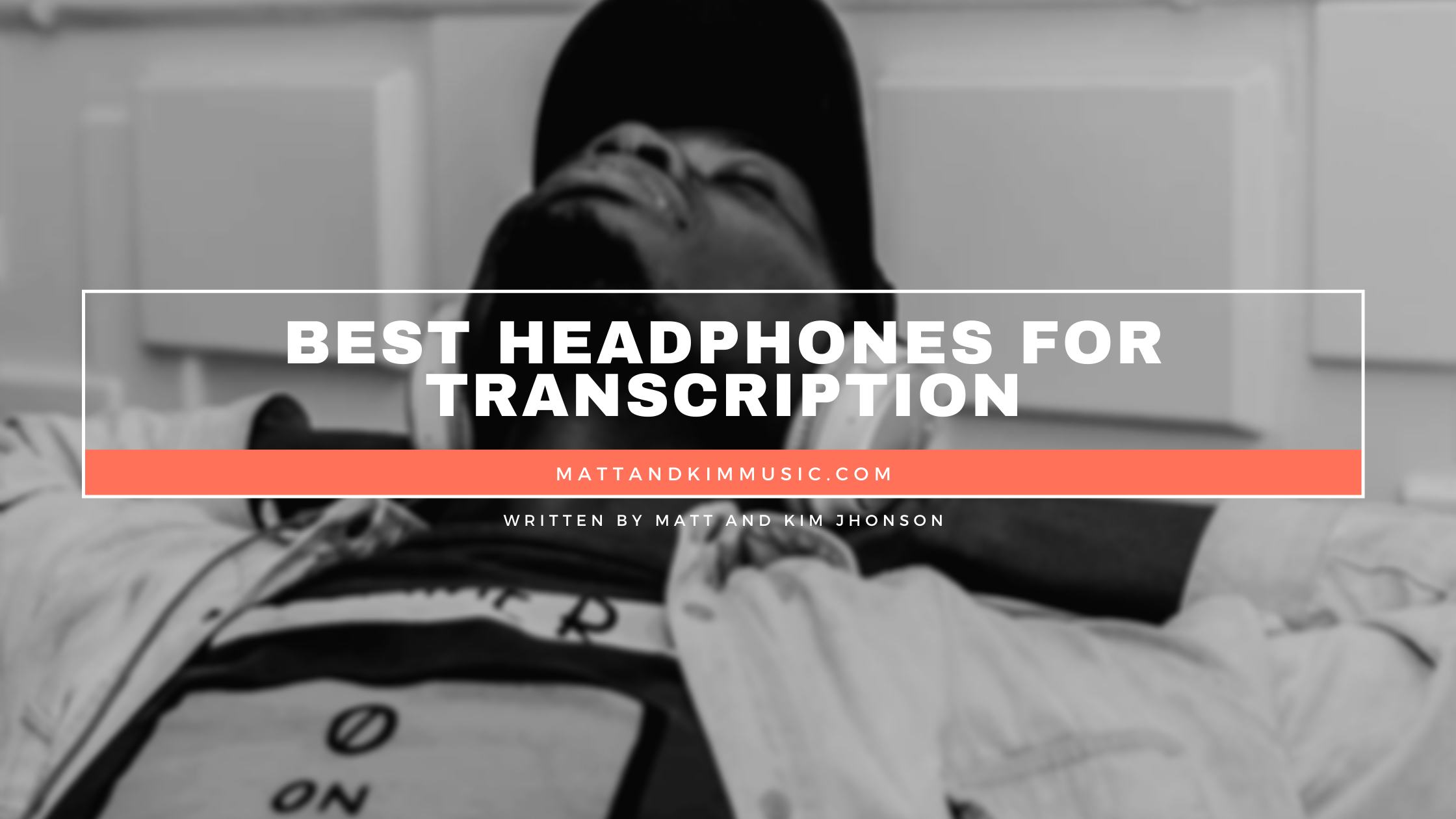 You must buy the appropriate headphones since you will be spending a lot of time transcribing an audio file.
Are the best transcription headphones designed especially for transcribers? Are they designed the same way as the headphones used for recording and studio purposes?
This article reviews and discusses five of the best headphones for transcription.
Best headphones for transcription in 2021 are:
1. Audio-Tehnica ATH-M20X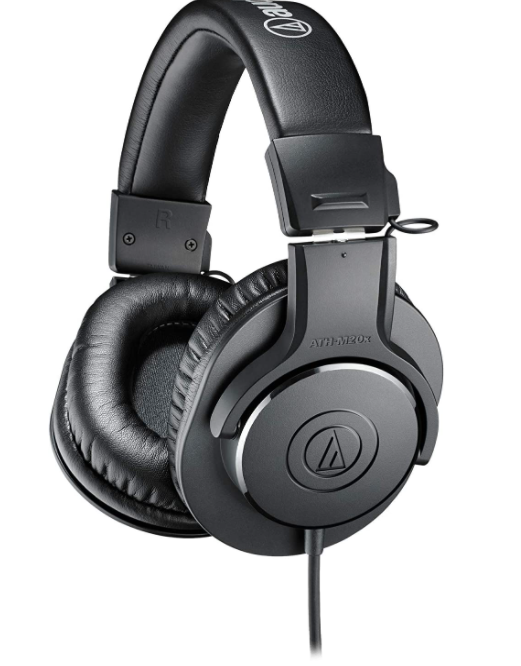 the Audio-Technica ATH-M20X is majorly designed for mixing and studio recording, although the design of these headphones is very durable. The good thing about them is that they are inexpensive headphones for transcription and the 40mm drivers have strong neodymium magnets for clarity all through the audio range.
The wide frequency response range of the headphones coupled with the special tuning for the low-end might give you an edge over other headphones.
It is worthy to note that the midrange and high are properly balanced, therefore all you need regarding transcription has already been taken care of.
The noise isolation is great at this price range. Although, Audio-Technica seems to have held back a bit regarding durability in the design of the ATH-M20X. This shouldn't be a big deal except you are not viewing them as entry-level headphones.
2. ECS Spectra SP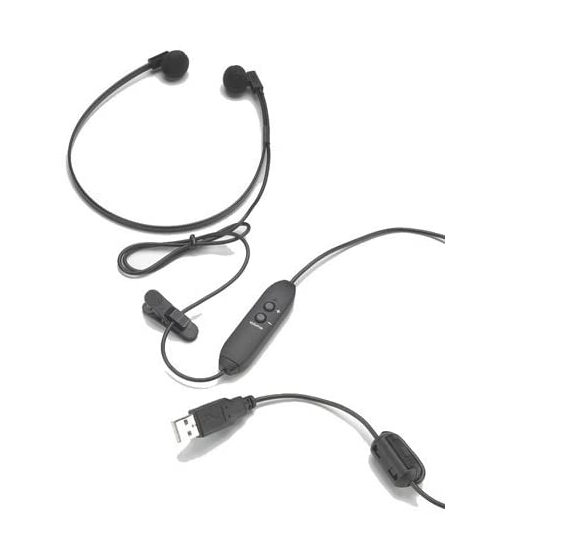 The Spectra SP is a USB headset that comes with a very long 10-foot cord. A digital volume control and integrated hardware support are also attached to the cord. If you have a substandard integrated sound card, the headset's built-in solution will help enhance your performance at work.
Regarding comfortability, you can barely get a better deal than not having to bother about extra pressure on your ears from large ear cups and an extra thick headband. Regardless of how much padding some headphones get, sooner or later you begin to feel them putting the squeeze on your head.
The lightweight design also helps in providing another layer of comfort. Some people may take a look at the USB 2.0 connection and believe it is too slow. However, as regards audio peripherals, not having a USB 3.0 or 3.1 connection will not alter the vocal quality needed for transcription.
This transcription headset is also very user-friendly bearing in mind that the volume control has only two buttons and there is no need for any driver to be installed.
3. Sony MDR7506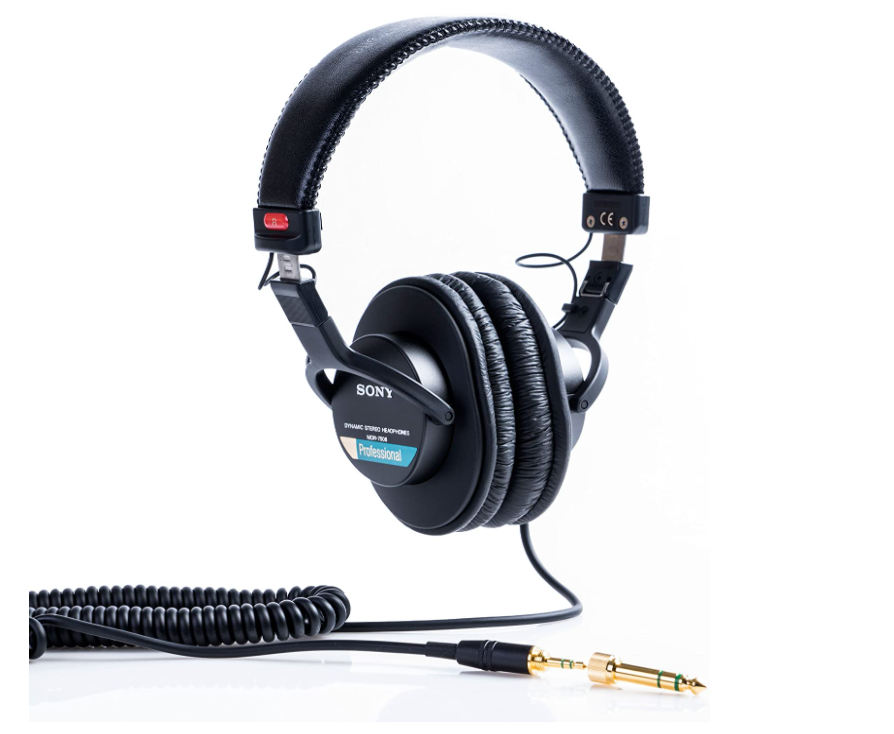 These headphones have been available in the market since 1991. This is definitely a good sign. A consumer electronic product must possess something outstanding for it not to have fallen off the market with newer models coming in every year.
Apart from that, they seem to be used for quite a number of activities. Even though they are well-known as studio or musicians' headphones, their equalized sound quality and high level of comfortability make them an appropriate choice for transcribers too.
One of the prominent features of the MDR7506 is the 9.8-foot cord. It gives room for a wide range of movement and also offers great durability for a coiled cord.
These headphones for transcription are foldable as well, which means one can effortlessly move them around every day. The earpads are not as strong as the other components; however, they are fully detachable and can be readily replaced with new ones.
We could let you know that it has a frequency response range of 10Hz to 20kHz, or that the 40mm drivers with neodymium magnets are durable, but for transcription purposes, sound clarity is much more important than the ability to play loud.
The MDR7506 truly offers exceptional quality midrange and high which means that differentiating voices shouldn't pose a problem. The noise isolation is not that superb but as long as you are not working in an over-populated office, you shouldn't have any challenges.
4. LyxPro HAS-10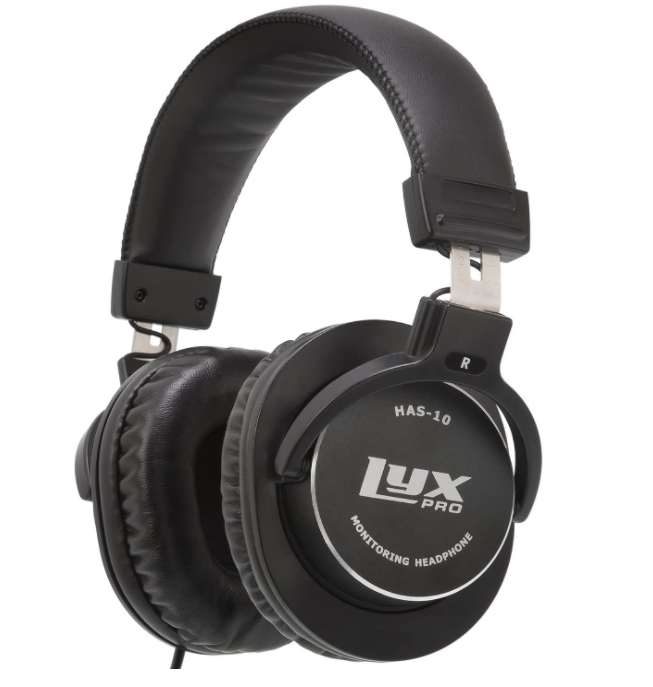 The HAS-10 headphones by LyxPro have the exact design that helps to enhance effective noise isolation, which will allow you to use them to work even in the busiest of office space.
The cozy leather padding used on the ear cups and the headband makes the HAS-10 sleeky and comfortable. They will make you appear like a true professional, which is not a bad thing especially if you have to bring your gear to work.
The 45mm drivers with neodymium magnets provide balance and good clarity. Choosing 45mm drivers over 50mm helped in reducing the price a bit. The engineering backing up these studio-quality headphones enables you to get something better than normal headphones in the scheme of things such as the ability to play loud without coming across as shrill and also offers outstanding dynamic contrast.
You can have a conversation with your coworkers while working by simply rotating your ear cups. Nonetheless, the durability of these headphones is probably the most fascinating feature and which is why they are regarded as one of the best headphones for transcription.
First of all, the jack is a screw-on design. Also, the cable is non-detachable so it should cope much better against pulls. The general construction is a blend of aluminum and hard plastic. You will find these to be durable for the money.
5. ECS WordSmith Transcription Headset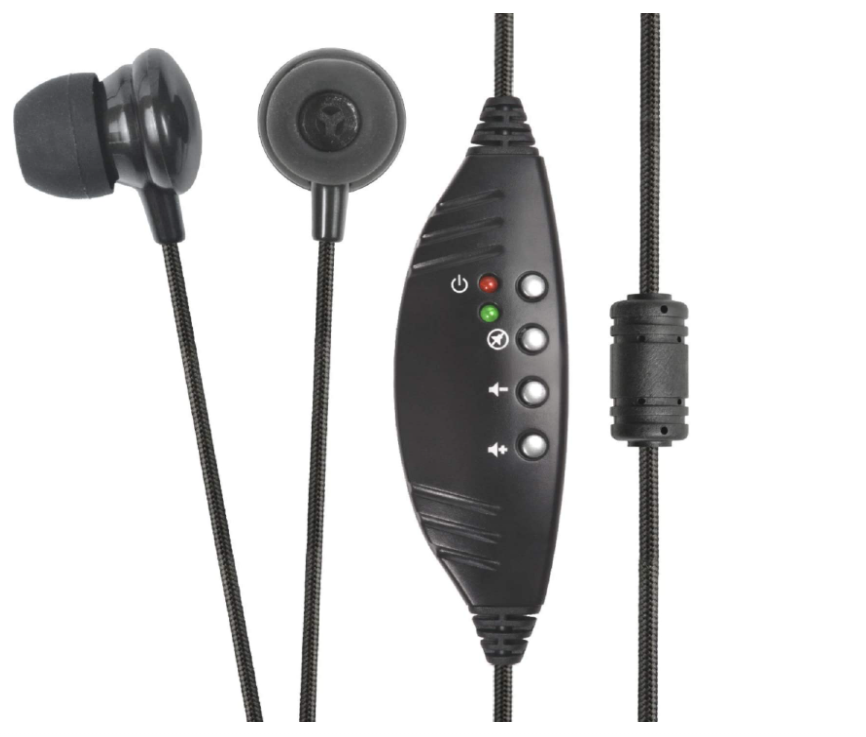 The WordSmith transcription headset is one of the best headsets for transcription available. First of all, let us talk about sound clarity and user-friendliness. This headset has the volume control built within it, so there is absolutely no need for you to tamper with the on-screen settings.
Another striking feature is the cord which is 10 feet long. This will enable you to carry out several tasks from your workstation without having to take off the earbuds and missing vital dialogue.
In terms of noise isolation, it does not offer much as other sets of headphones. Nevertheless, the earbuds were designed to fit firmly and this ensures a fair level of passive noise cancellation.
As far as comfortability is concerned, we have to acknowledge that not having a headband eliminates a lot of pressure. You can keep the earbuds in your ears for as long as you want without feeling tired.
Another bonus is that you can connect the WordSmith to an external sound card by using its USB cable. This will enable you to get much-balanced sound quality and clarity and take on more challenging projects.