Are you one of the people trying to get the perfect Bluetooth 5.0 headphones with no success? Bluetooth 5.0 is a considerably new technology yet to be included in a vast number of headphones. This is why it has not been easy for you to find headphones with Bluetooth 5.0 without compromising on some of the other features you are looking for.
To make the search easier for you, we have researched the available brands and collated the best-rated headphones in this category. You will be doing yourself a favor when you pick any model from our list of the top picks. With this guide, you will be able to save time and gain knowledge on how to purchase the best Bluetooth headphones that can satisfy you.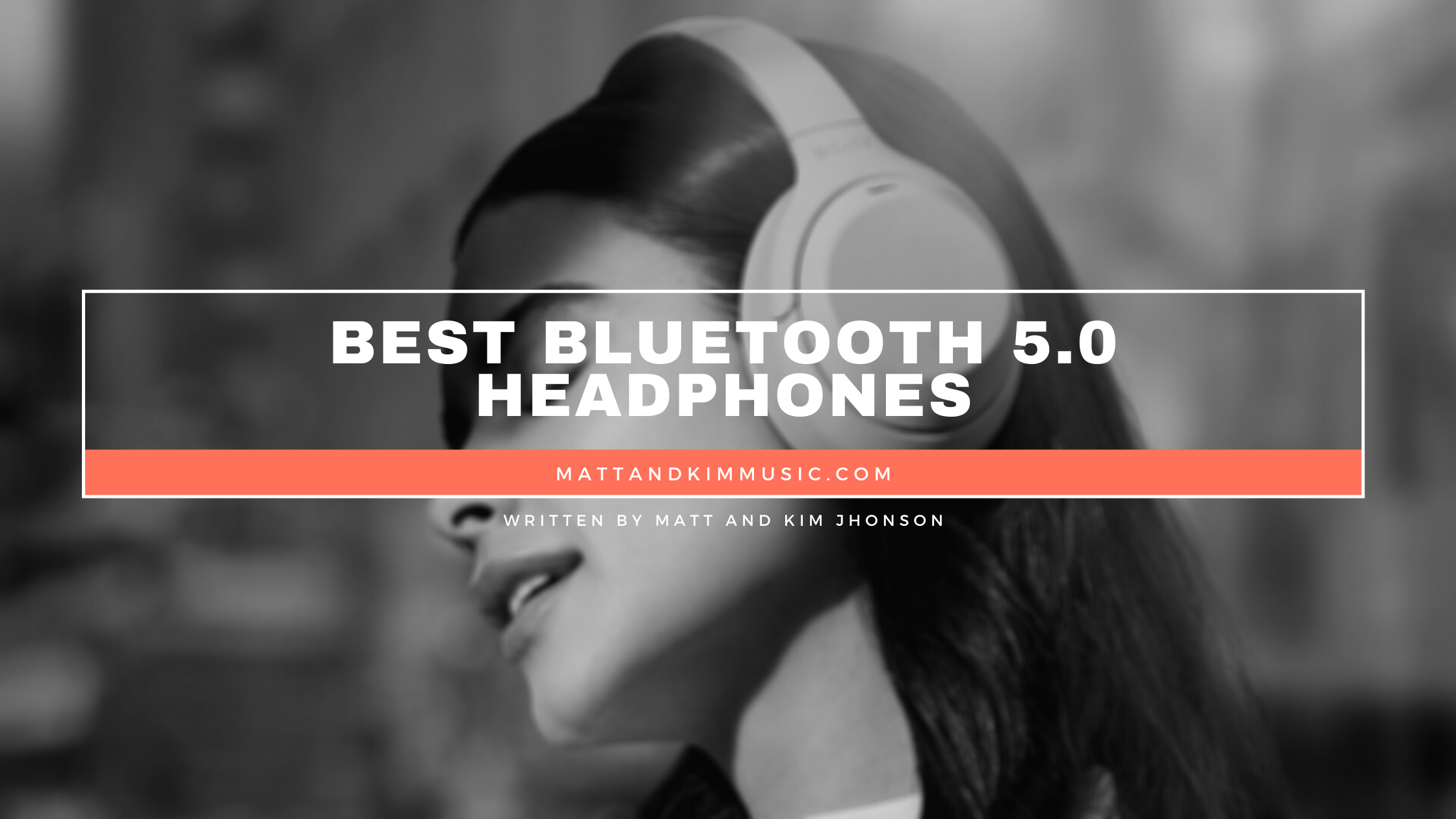 After you have read this excellent buying guide, it will become a lot easier to select the best Bluetooth 5.0 headphones available for your budget range. Besides the stated benefits, we hope you will enjoy reading this buyer's guide as much as we enjoyed putting it together for you.
Best bluetooth 5.0 headphones in 2020:
1. Anker Soundcore Spirit X Sports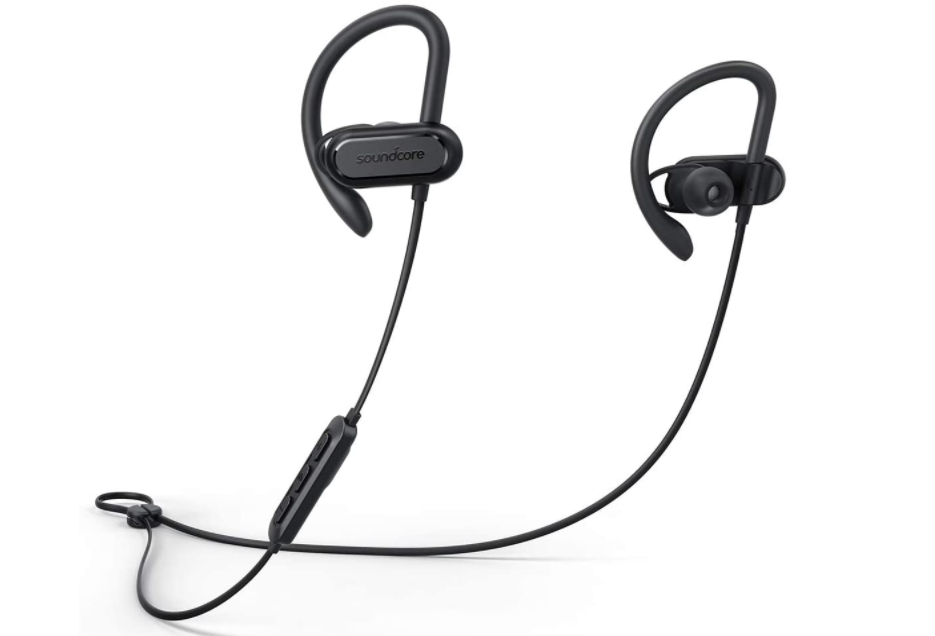 Within this Anker, You will find a blend of carefully selected features including Bluetooth 5.0 and anti-sweat technology. This headphone is a personal audio solution best suited for those who are always on the go or sports lovers. You will be acquiring this competitively priced piece for under $30.
One of the major features of the Anker X Sports is the excellent comfort it offers. This feature makes it perfect for sports. It comes with ear hooks that grab and hold onto the ears, minimizing the chances of the headphones falling out. With the hooks, you don't have to worry about the headphones' stability when you are performing the last rep or taking that final sprint at the end of your morning or evening run.
It comes with in-line controls designed to help control the volume levels, music, and microphone. With a microphone included, you can easily make hands-free phone calls without having to pause what you are doing. You will also find a carrying pouch where you can store the earbuds when they are not in use. The pouch in question is just about the perfect size because it is relatively small while remaining large enough to hold the headphones.
When it comes to the quality of audio, the Anker Soundcore Spirit X Sport performs well for its budget price tag. You get deep bass, and impressive clarity if you are looking to acquire the best budget Bluetooth 5.0 headphones.
2. JLab Audio JBuds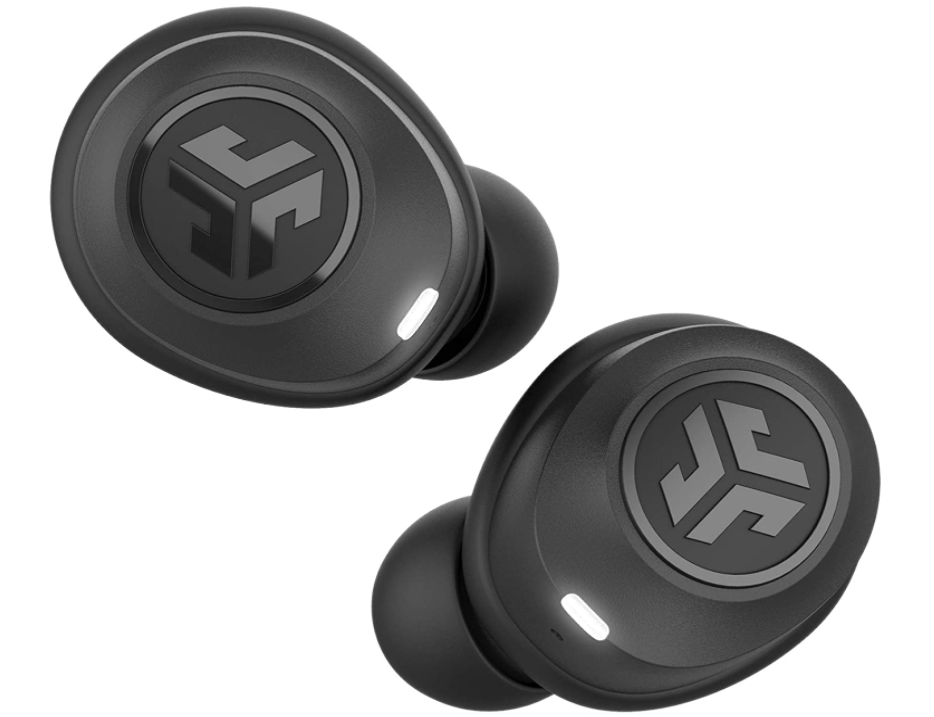 The JBuds come equipped with Bluetooth 5.0 and a battery that runs 3-4 hours on each charge. You will also gain an additional 10 hours through the charging case. The package also includes 3 sets of silicone tips and 1 set of cush fins. When you acquire the JBuds, You won't need to purchase extra accessories. The package may say it is Bluetooth 4.2 but you will enjoy the full Bluetooth 5.0 with the JBuds.
You can tune the JBuds Air to personalize the sound profile without the aid of an app. The vocals and bass can be tuned to fit your hearing preferences or the music you are currently enjoying. Even beginners can easily handle the customization options on this headphone, this simply means you can fine-tune the JBuds without difficulties.
You can control the audio experience using the built-in earbud intuitive controls. Communicating with voice assistants like Google Assistant and Siri is easier with the built-in microphone.
Generally speaking, the JLab audio JBuds are amongst the best choices when you seek affordable Bluetooth 5.0 headphones designed to serve budget buyers seeking modern features like Bluetooth 5.0 and intuitive fingertip controls. With a minimalist design, sweat resistance rating, and convenient charging case all combined in this headphone, you are poised for excellent returns of value.
3. iTeknic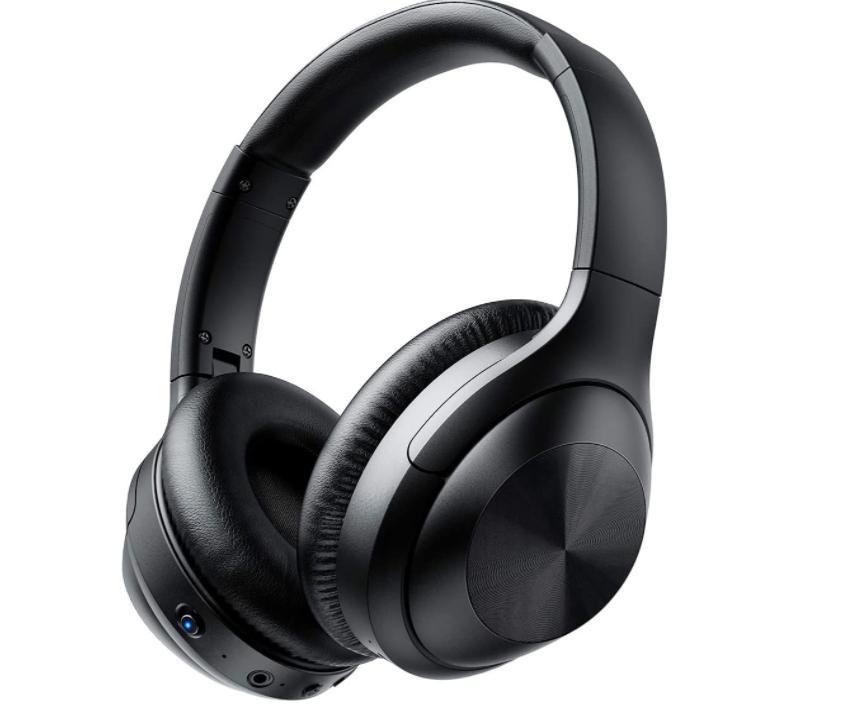 iTecknic may not be one of the best-known brands in the world, but it provides a lot of positive features to stake its claim as one of the best Bluetooth 5.0 over-ear headphones currently available. With ITeknic, you will experience a comprehensive range of features that speaks to the amount of value packed into these headphones. Do not let these features make you rush into the purchase, examine them clearly, and weigh them against your personal needs before you decide to go ahead and make the purchase.
It packs a 30-hours battery life which means you don't have to worry about power. It comes with a lightning-fast quick-charging capability. You can get 3-4 hours' worth of power for about 5-8 minutes of charging. You will never miss out on the fun, a quick charge will allow you to enjoy your chosen show.
It comes with large 44 mm audio drivers able to offer loud and all-encompassing audio without putting in a lot of effort. With these drivers, you are assured of an impressive bass and robust vocals that improves the quality of all genres of music. It also comes fully equipped with an active noise cancellation feature that ensures all unwanted sounds are kept out. Since unnecessary sound which often ruins one's listening experience is kept out, there is a notable improvement in audio clarity.
It comes in a flexible and lightweight design which makes it easy for the headphones to fit into any bag. A hard carrying case is a part of the package and you can store the headphones in there once folded. Due to their lightweight nature, these headphones are comfortable and offer you the opportunity of remaining within the weight restrictions when you travel via air.
4. Origem HS-3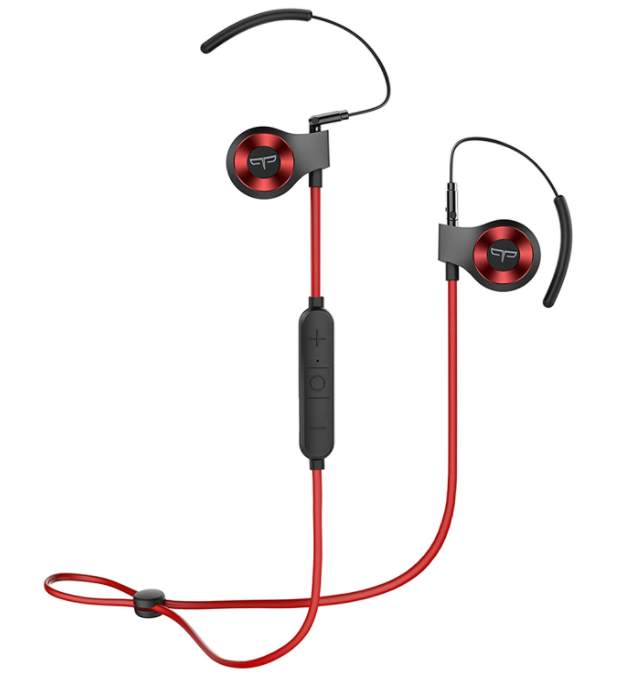 Origem is not a renowned brand, but its HS-3 offers a lot of advantages to audio enthusiasts. The manner through which the features are executed means you get to enjoy an advanced performance at a friendly price. The headphone itself has a striking appearance but the larger ear hooks are the standout physical features.
It is equipped with 10mm grapheme drivers which help to deliver strong bass and clear vocals. The CSR8675 chip with DSP audio algorithm can recognize sound pressure and immediately adjust the volume automatically to give you dynamic audio suited to your environment. The impressive attention to detail from Origem is reminiscent of industry-leading brands.
There is an advanced voice recognition technology that allows clear conversation and access to voice assistants without difficulties. With the intuitive voice control, you can skip tracks, adjust volume, and accept/end calls. This allows you to do what you need to without lifting a finger.
It comes with a secure and comfortable fit which removes every worry about the headphones falling off while you are involved in any physical activity. With the flexible ear hooks which can be rotated, you can achieve a fit that is best suited to your ear size. The HS-3 has an IPX5 water resistance rating which means it won't break if you are caught in the rain or sweating at the gym.  These headphones are the best Bluetooth 5.0 headphones for sports enthusiasts looking for something durable.
5. Sennheiser Momentum True Wireless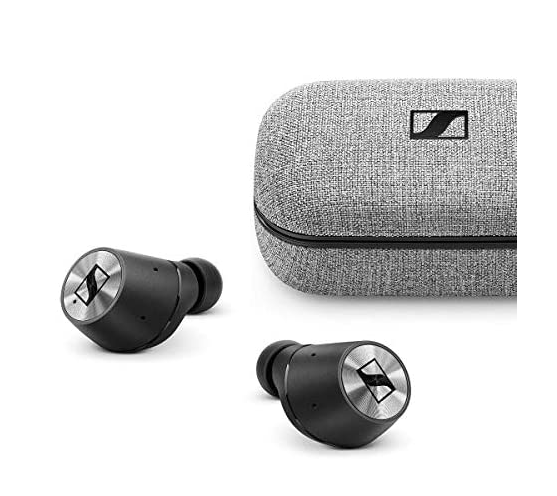 Sennheiser is a renowned brand that always finds a way to satisfy their customers.  They use some of the most sophisticated technologies in their audio drivers. The momentum True Wireless is built in the same Sennheiser tradition. You should note that they are expensive Bluetooth 5.0 earbuds and the value on offer will determine whether the price is worth it.
It comes with an earbud fingertip control setup which is convenient, allowing you to easily modify the audio even on the move. You have intuitive technology on both earbuds giving you the option of accessing the one that best suits your preferences. With a single tap, a voice assistant like Google Assistant or Siri.
The Bluetooth connection is strong, allowing you to enjoy an immersive audio experience. The headphone is equipped with valid lag-free technology that works with iOS and Android smartphones. You get 4 hours running time on each charge and an extra 8 hours of power through the charging case. With the carrying case, users can place the earbuds in a safe location.
To keep you aware of your surroundings even as you enjoy good music, the "stay aware" technology is included in the headphones. You can also chat wirelessly through the earbuds to stay aware of your surroundings and to avoid danger. It serves you well when you have to use public transport.