For anyone that likes to do their work while enjoying the thrill of music, open-back headphones are a modern headphone concept to experiment on when it comes to audio devices.
The major distinguishing feature of open-back headphones from closed-back headphones are the vents positioned on the back of the ear cups. The vents allow sound waves to pass from the environment outside to the speaker.
You are probably in need of a new set of open-back headphones with good quality and within the two-hundred-dollar price ranges, which is why you're reading this. We'll look no further because our review will provide all the information you need to make a good buying choice.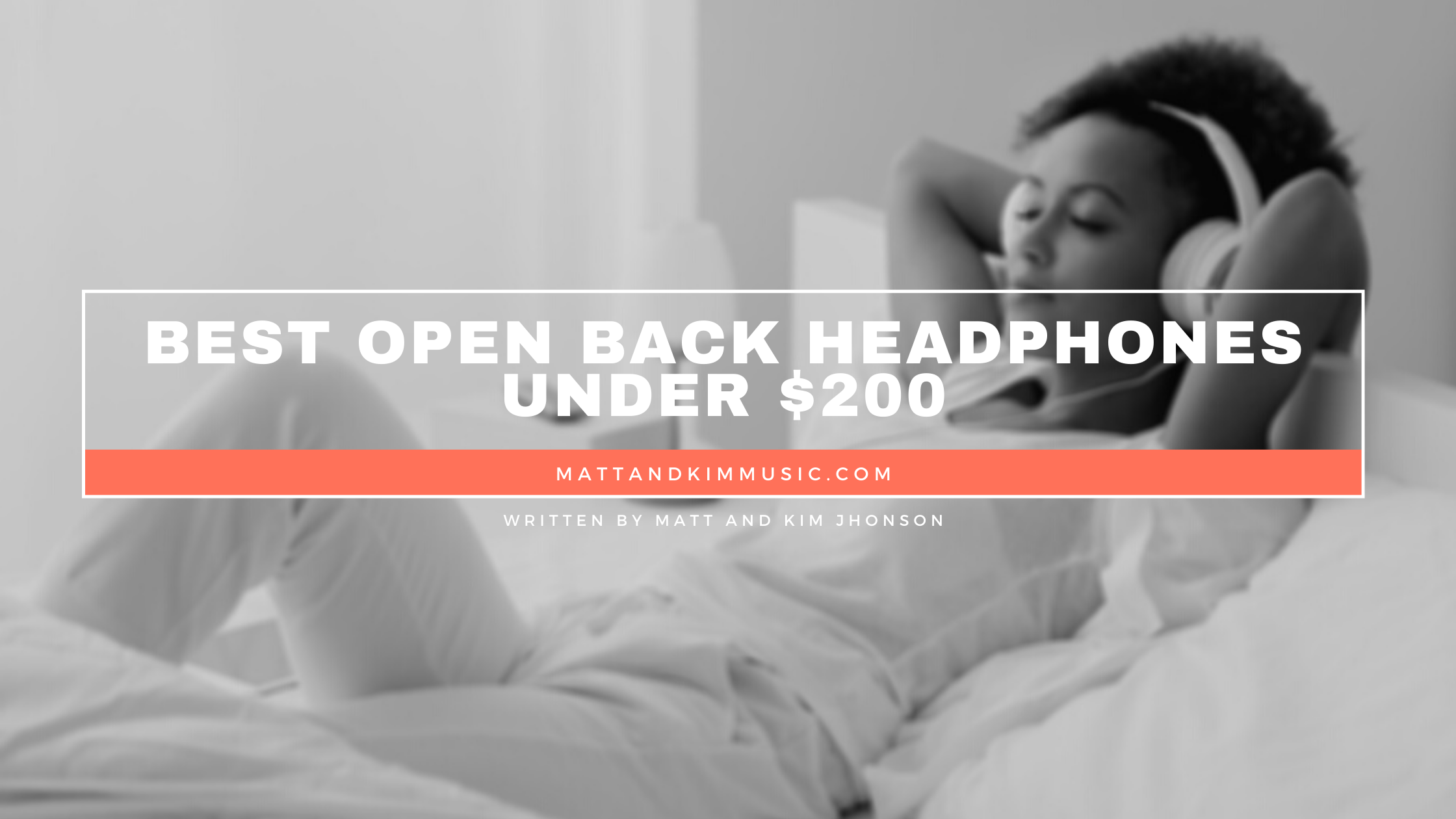 When looking into the best open back headphones under $200 to buy, there are a number of features and benefits that should be taken into consideration before deciding to pay for one. The quality of sound output you get from headphones when listening to music is very important.
We have made this list of the best open back headphones under $200, to help you make a decision. These recommendations are based on reviews of the headphones' audio, comfort, compatibility, design, quality, and price range.
Best open back headphones under $200 in 2021:
1. AKG K702 Studio Headphones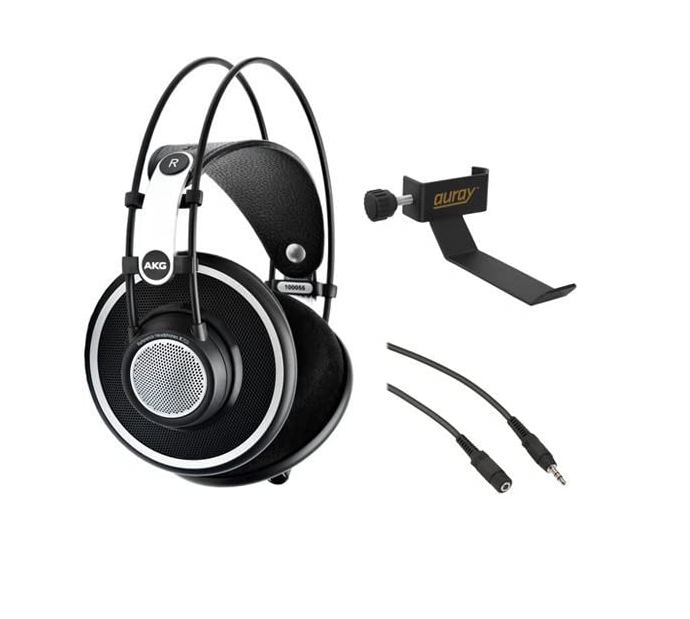 AKG is a respectable brand in the world of audio devices. They provide a wide variety of headphones which include open back headphones below $200 for gaming.
The headphones are built in such a way that they give maximum comfort to the wearer during long hours of work sessions. They come with 3-D foam ear pads, and they fit securely on your ears thanks to the genuine leather headband. They are made with quality material and sophisticated technology. The weight of the headphones is evenly distributed by a leather strap of high quality.
AKG K702 Studio Headphones give a satisfying balance of design, quality, and great audio performance. One other great thing about the headphones is its detachable cable that gives you the freedom to alternate between longer cables and shorter ones according to your needs.
Features:
They are open type headphones that have a simple design.
They have an audio frequency bandwidth of 10Hz to 39800Hz.
They come with a detachable cable.
A 3m cable is included in the package.
The earpads are replaceable.
They are comfortable to use for long periods because of the 3D ear pads.
They offer resistance of only 62 Ohms
2. Audio Technica ATH-AD900X Headphones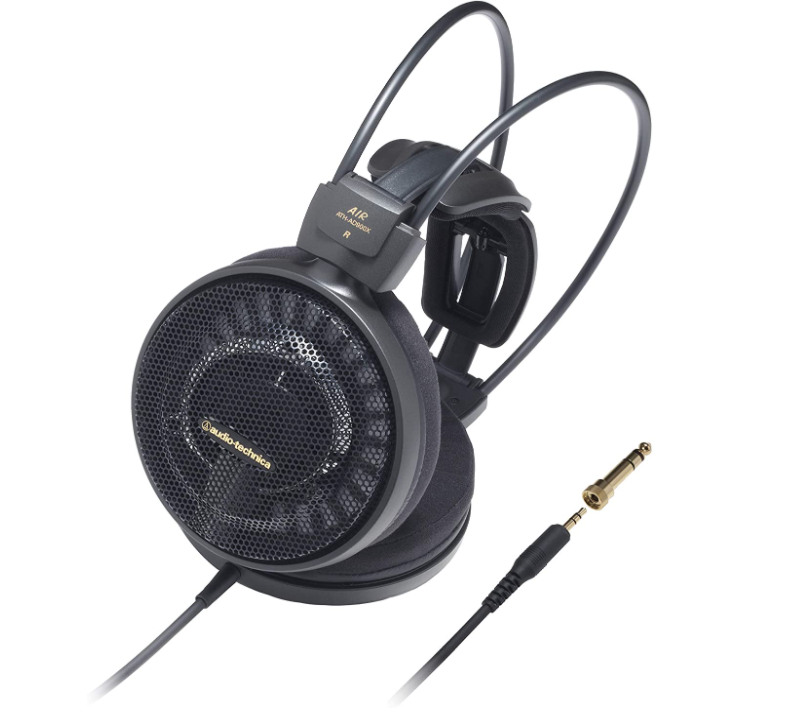 Audio Technica is another big brand that offers a wide variety of both open back headphones and closed back headphones. They have a 53mm driver that delivers a natural and neat sound.
The earpads are soft and round-shaped, putting no pressure on your ears and comfortably fitting any kind of ear size.
The package has no accessories except one 3.5mm and one 6.3mm converter. You will be impressed by these open back headphones selling for less than $200 because they are compatible with rock, acoustic, jazz, or any kind of genre of music. They have a resistance of only 38 Ohms, so you don't need to add any more external amperes.
Features:
The open ear attribute lets you hear clear and natural vocals.
They have a 3D wing support that gives you an improved listening experience.
The earpads are fitted securely.
The earpads are soft and do not cause discomfort on the ears.
3. Beyerdynamic DT 990 PRO Over-Ear Headphones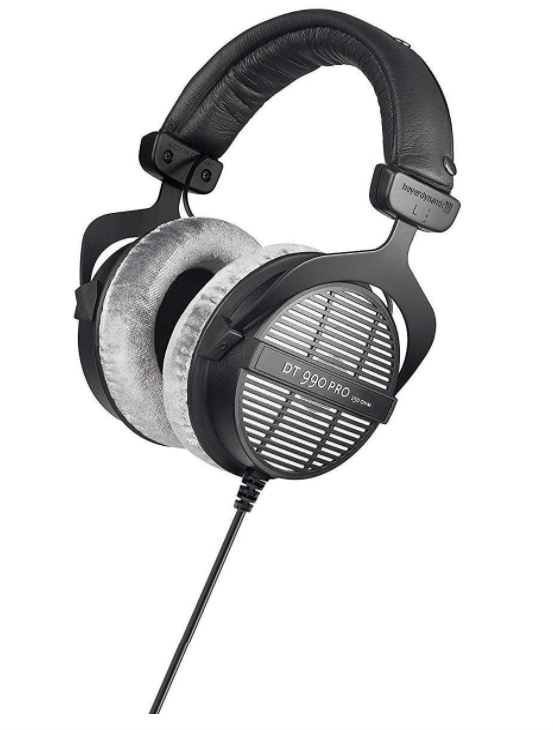 Like other open back headphones, these are much airier than closed back headphones. They come in two cool colors and complete studio applications, hence, they are perfect for editing, mixing, and mastering of sound.
The soft pads support your ears well for long hours without making you uncomfortable. These headphones have a more distinct professional and exceptional look than others.
The ear cups have a strong metal band around them, making it a durable open back headphone under $200.
Beyerdynamic DT 990 Pro over ear headphones come in three different versions; DT990 (32 Ohms), DT990 (200 Ohms), and DT990 (250 Ohms). All three give a neat musical sound when connected with to smartphone.
Features:
They are available in colors black and grey.
They are ideal for editing and mixing sounds.
The earpads are soft and round for maximum comfort.
They are also replaceable.
Open back design gives depth.
The secure headband fits every head size and soft ear pads make it comfortable to use for long periods. They are light and suitable for everyday use. The cable is fixed on one side.
4. Samson SR850 Headphones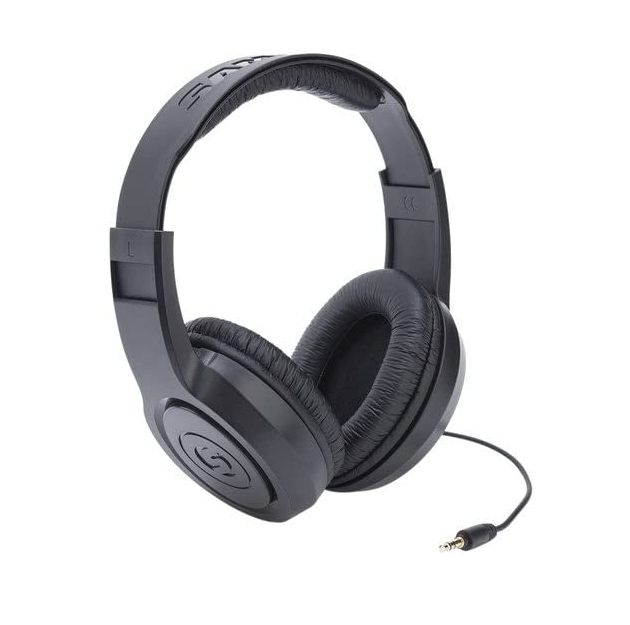 These are for you if need a low price headphone with good quality. They have a dual metal band design, yet are lightweight. Samson SR850 headphones have a semi-open back design, so they are not fully closed or open back. They have low resistance and so are compatible with different kinds of devices.
On the comfortableness of these headphones, they are a bit too tight when you use them for the first time. However, adjusting the metal band will lessen the pressure. You will find them more comfortable with frequent use as the velar padded ear cups are soft. Overall, this less than $200 open back headphone has a sound quality that is unrivaled by other devices within the same price range.
Features:
Excellent sound quality at a fantastic price.
Comfy for long hours.
Adjustable headband for good fitting.
Frequency bandwidth of 10Hz to 30kHz.
5. Philips SHP9500 Stereo Over-ear Headphones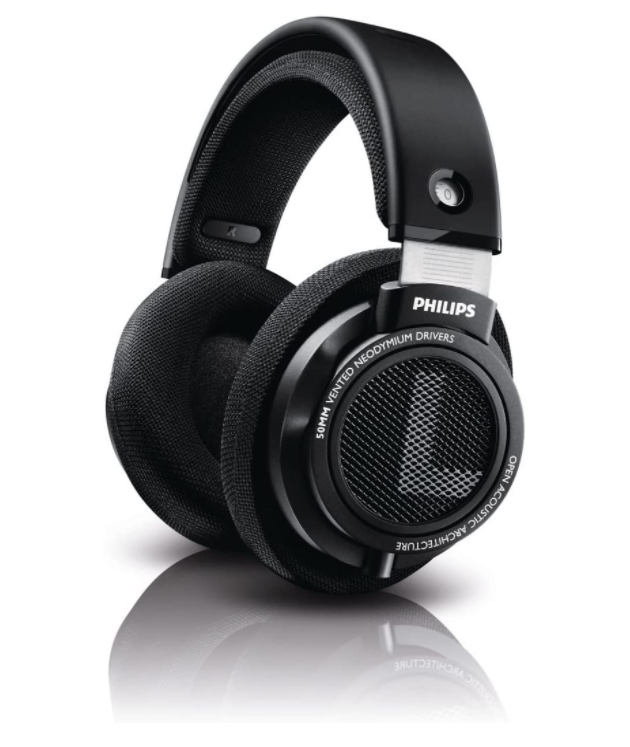 For headphones that are suitable for everyday use like gaming, movies, gaming, and other indoor recreation, the Philips SHP9500 is one of the best you can get. They are big and rugged, but lightweight. The two ear cups are held firmly in their place by a steel headband. They have high precision speakers that carry hi-Fi sound within its frequency range.
With a slight adjustment of the headband, the headphone is very comfortable and balanced. This is one of the best open back headphones under $200 that produces accurate and clean sound.
Features:
They are compatible with any kind of audio device.
They have a comfortable headband and breathable earpads suitable for use for extended periods.
A 5-meter cable length perfect for use indoors.
A resistance of 32 Ohms and frequency bandwidth of 12Hz to 35000kHz.