Just because you have bad hearing or you lost your hearing completely, it does not mean that you are completely out of this world. As crazy as it may seem, you can still play your favorite music or work in a call center, as long as you get the right headphones. Bone conduction headphones for poor hearing transmit the sound through vibrations on the bones in your jaw and head, so they go straight to the inner ear while bypassing the eardrum.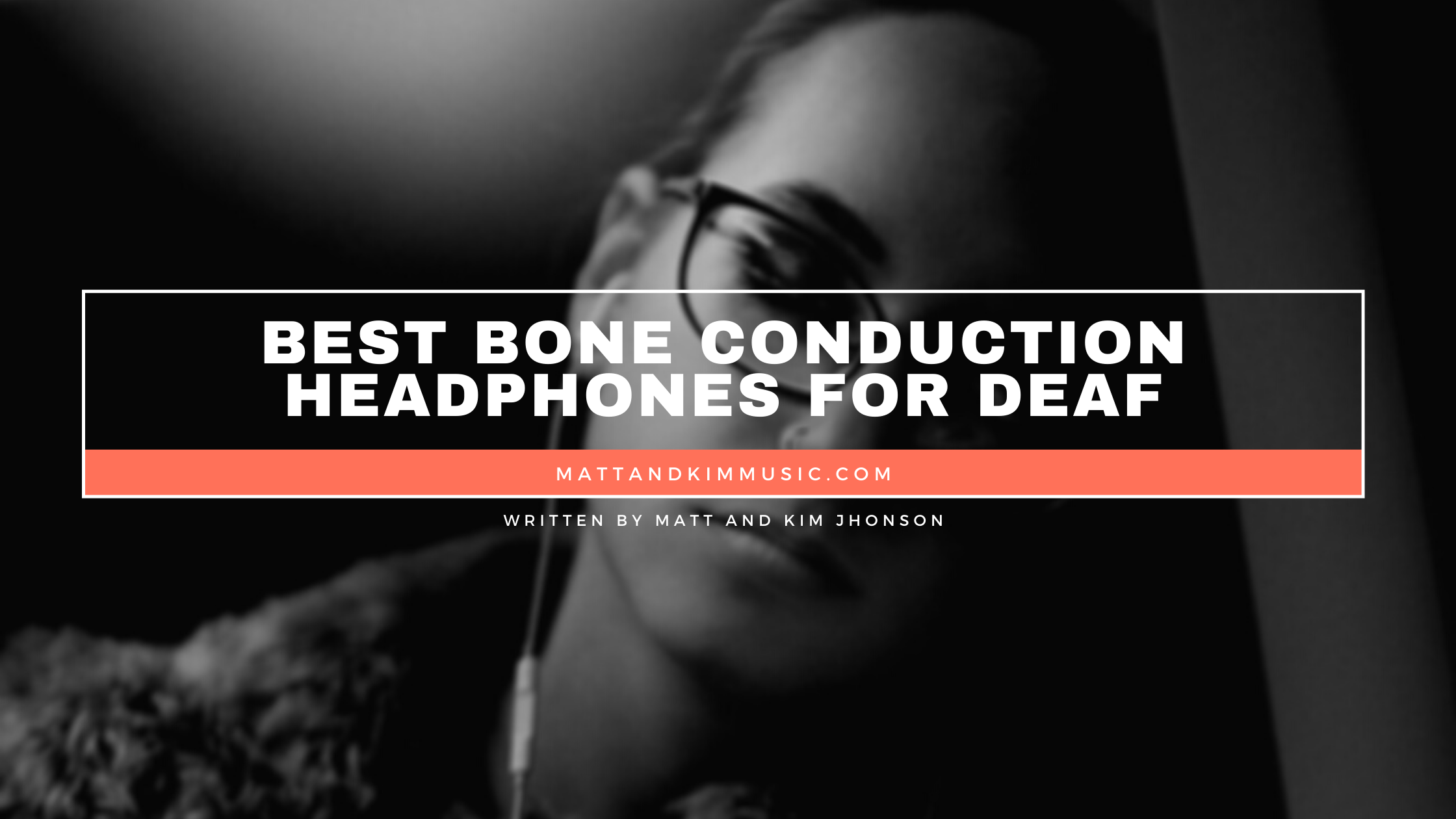 Some manufacturers claim they use similar technologies to help the deaf or those with poor hearing. Some others rely on actual technology. From this point of view, choosing the best bone conduction headphones for the deaf is a matter of doing some research. It is essential to recognize the top brands in this field and analyze the products with a good reputation, lots of reviews, and a good overall rating. All in all, here are some of the best options in commerce.
Top 5 bone conduction headphones for poor hearing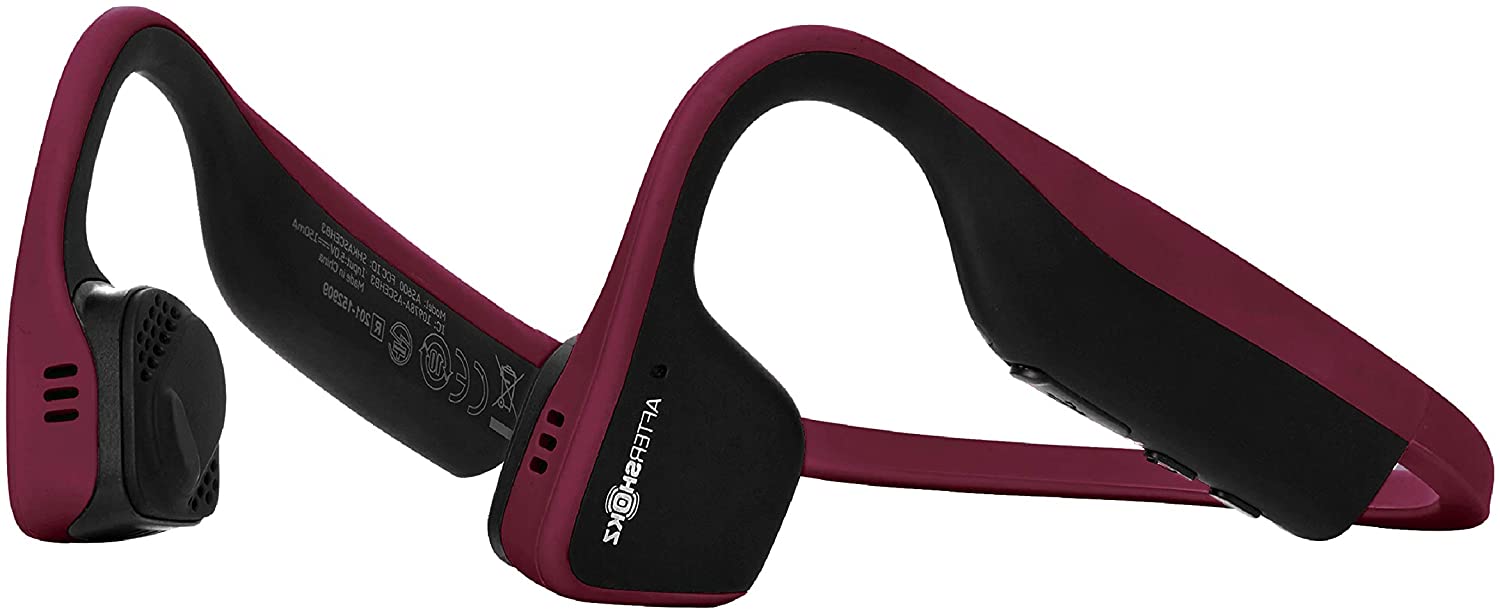 AfterShokz has gained a pretty good reputation in this industry and most of its headsets come with excellent reviews. This set of headphones relies on bone conduction technology, which is ideal for those with low hearing.
Other than that, the technology is well enhanced by the open fit design. The music is basically transmitted through the cheekbones. Ears are open and less likely to be affected – you can still hear or perceive ambient noise.
Connectivity is wireless and done over Bluetooth. The headset is compatible with all devices that require Bluetooth, such as TV sets, smartphones, tablets or laptops. Pairing it is a matter of a few seconds. Further connections are automatic.
Headbands are lightweight and feature an aluminum construction. They are also quite flexible and ensure a good fit and excellent comfort. You can wear these headphones for hours with no issues at all. Keep in mind that the battery only goes for about six hours on a full charge.
In terms of audio quality, there is not much to complain about. You end up with a premium pitch technology that allows clarity and deep bass. You have a dynamic range and can hear instruments and vocals. The leak slayer technology is just as attractive – no more audio leakage.
Last, but not least, these headphones are quite durable too. They are certified to be sports headphones, so they can resist moisture and sweat. They can also take a bit of rain, but they are not waterproof, so do not take them underwater.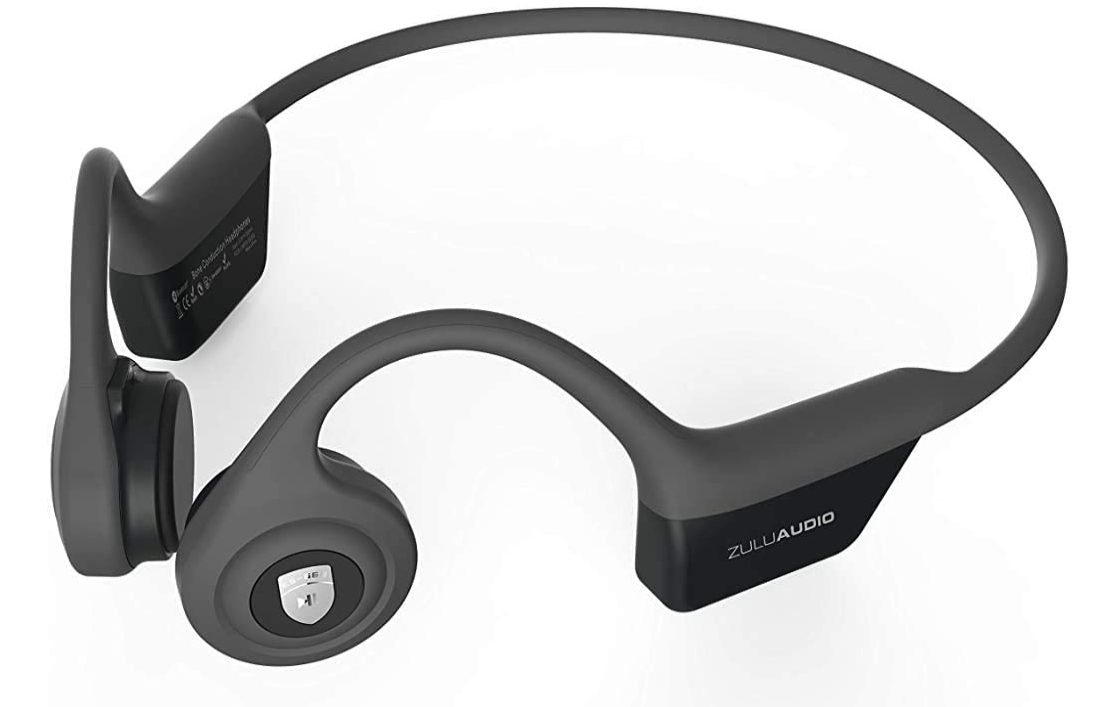 Zulu's best headphones for poor hearing are small, compact and feature a sleek appearance. They are only available in gray and they look pretty modern. Wearing them is quite comfy, as they rest around your ears.
The headset barely weighs an ounce. It is one of the lightest options on the market. You can play your favorite music for hours without feeling any discomfort – it may take a few days to get used to that feeling around your ear though.
Headphones vibrate softly, so the sound is transmitted through the upper cheek. The bone conduction technology is well integrated in these headphones. Keep in mind that when the volume goes to 100% up, others around you may hear your music too.
The connectivity is wireless over Bluetooth. You can pair the headphones with any device that accepts the Bluetooth connectivity. You can even connect to multiple devices, but you can only play one at a time. Pairing devices takes a few seconds only.
When fully charged, the headset will provide six hours of playtime. Charging it is fairly fast and can be done through the micro USB cable included in the package. Whether you want to have a conversation or you need your voice assistant, the headphones come with a built in microphone.
The microphone is good, but not perfect. After all, the bone conduction technology can bring in an echo at high volumes – the same rule applies to all the headsets in this range. If you need the headphones for your gym sessions, you have IPX5 water resistance.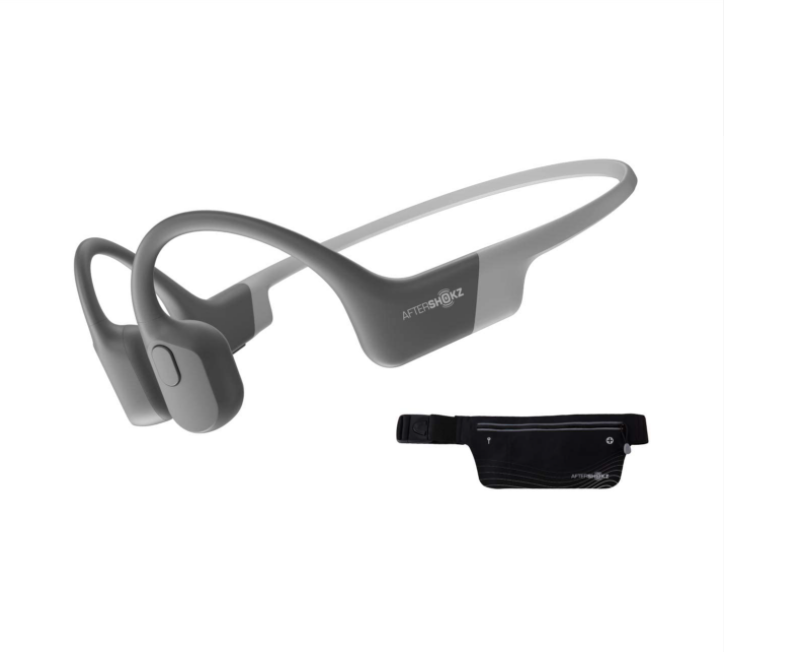 These bone conduction headphones for bad hearing are only available in two beautiful designs – cosmic black and lunar gray. They are compact, small, lightweight and easy to get used to, regardless of the unusual wearing process.
The headset is engineered for a top notch audio delivery. The new technologies implemented by AfterShokz have increased the maximum volume by another 50%. The audio leakage is also lower, while the premium pitch feature has increased the dynamics of the stereo sound system.
The connectivity is done over Bluetooth, so it is wireless – no more tangling wires while you cycle or exercise. Any device with Bluetooth can take these headphones – compatibility is flawless. Pairing is quick and further connections are automatic.
When fully charged, the battery will provide up to eight hours of continuous playtime. It is also important to know that charging takes around two hours. A few minutes of charging will still give you a couple of hours of playtime if you have an emergency.
The headset does not come by itself. Instead, you get a full sport pack. Apart from the headset, you have a sport belt for the bone conduction technology, as well as magnetic charging cables. Simply put, everything you need is in there.
If you need this headset for the gym, you should know it is IP67 rated. It can resist moisture and sweat, as well as some splashes if you go out in the rain. When it comes to charging, you have a moisture detector for alerts to prevent accidents.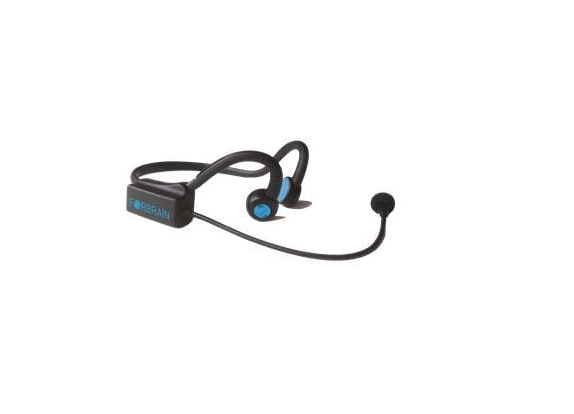 Forbrain might have developed the best bone conduction headphones for deaf if you are after efficiency, a fully featured headset and a good looking design. The headset is lightweight – around an ounchttps://www.amazon.com/Auditory-Feedback-Headphones-Conduction-Technology/dp/B00RKEMVMYe, so it can be used by both kids and adults for hours with no discomfort at all.
The bone conduction technology in these headphones sends your voice up to ten times faster than air conduction. Moreover, clarity is exquisite. The headphones also correct the way you hear and understand your own voice due to a unique dynamic filter – excellent for learning how to speak.
The headphones feature wireless connectivity. They work with Bluetooth devices only, as this is how they connect. They are compatible with smartphones, TV sets, laptops and other devices. The Bluetooth range goes up to 33 feet.
Whether you use the headphones for a kid with a hearing disability or yourself, the built in microphone brings in some versatility. You can use the headphones to take calls while on the go, but you can also chat with your teammates if you need them for video games.
Given the fact that the user can hear their own voice in a clear way, the headphones are often recommended for other activities too. For instance, they can increase reading or writing capabilities, speech and pronunciation, focus and concentration or self-confidence – ideal for children with hearing issues.
Just like many other bone conduction headphones for deaf, these ones are easy to wear. They go round your ears and they rest on top of them. The microphone will land right in front of your mouth. It may take a few days to get used to them on your cheekbones, but the result is totally worth it.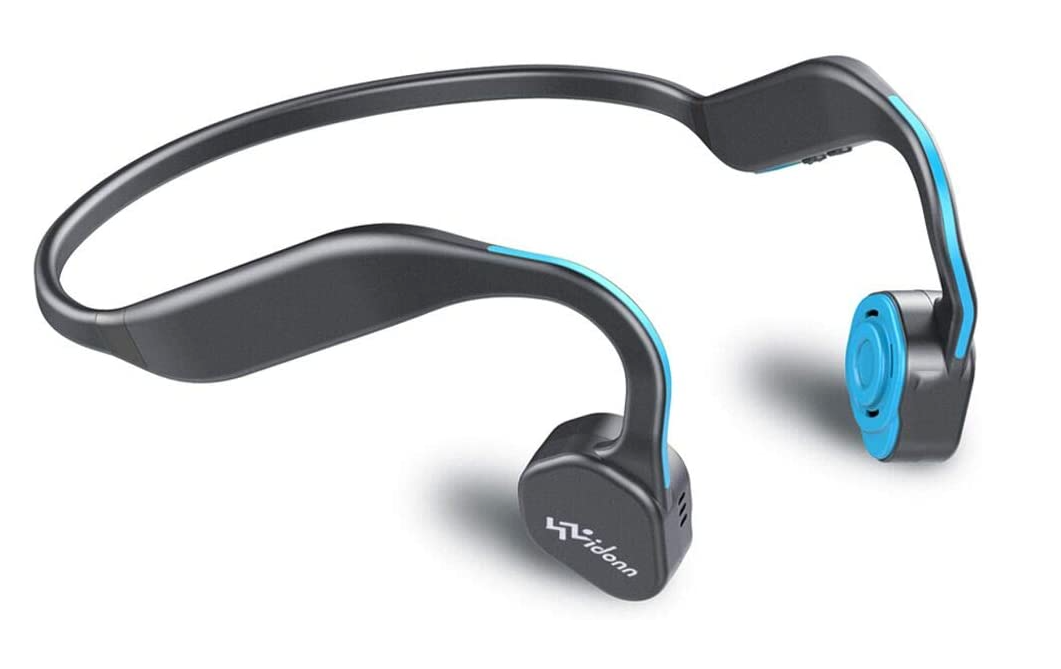 Vidonn's bone conduction headphones for deaf come in a full package with everything you need to use them out of the box. Apart from the actual headset, you also get a classic USB charging cable, noise proof earplugs and a detailed manual of instructions.
The bone conduction technology is what makes these headphones so popular. Whether you have poor hearing or you cannot hear at all, these headphones leave your ears open to the ambient sound and enhance the hearing capabilities – ideal for gym, office work, jogging and so on.
Connectivity is over Bluetooth – wireless, no tangling wires or frustration. The headset works with any device and pairing is a matter of seconds – further connections are automatic. The Bluetooth range is standard – up to 33 feet, so you have some freedom of movement while using the headphones.
The anti-drop system features a titanium headband, which is both flexible and lightweight. It will fit to your face without causing any discomfort at all. After all, the headphones barely weigh an ounce, so you will get used to them in a few minutes.
They must be charged before using them – they may come with a bit of battery though. However, fully charging them takes a couple of hours only. Once charged, you have continuous playtime for up to six hours.
When left in standby, the battery will take about 10 days to drain, so you do not have to charge them before every use. Simply keep track of how much you have used them since the last charge.