The Sennheiser PXC 550-II wireless headphones seem to be competing closely with Bose QC35 in terms of sound, active noise cancelation, and other features. As a premium pair of over-ear Bluetooth headphones, the PXC 550-II has active noise-cancellation. What is yet to be known is whether the PXC 500-II can beat Bose QC35 in terms of sound quality and other essential features. These are the questions this Sennheiser PXC 550-II review will answer.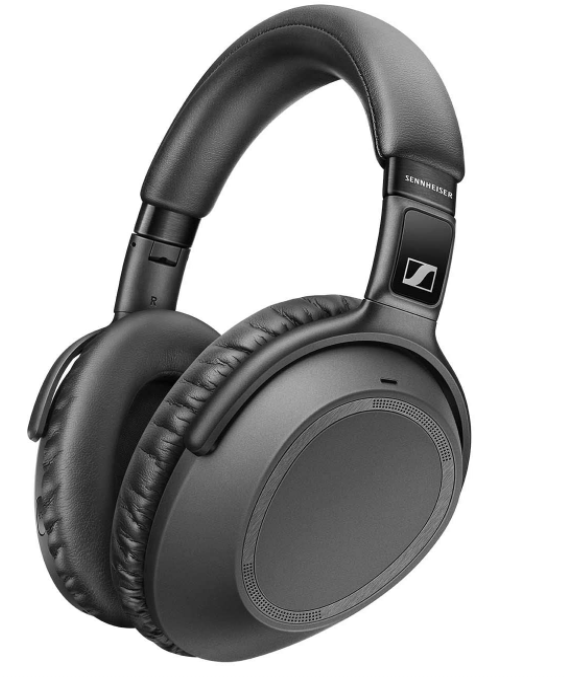 Sennheiser PXC 550-II Review
Design and Build
The carry case of the Sennheiser PXC 550-II is well packed in the box. They fold up when stored, while they also look elegant and classy.
They come with a nicely designed storage case, but with touches that are different from that of the Momentum II Wireless. Meanwhile, the price of Momentum II Wireless has fallen, so it is worth considering.
The Sennheiser PXC 550-II has a thick cushioning located at the center, while silver metal details are found at both ends. Moreover, they weigh 8 ounces (227 grams), so they are lightweight. Their ear cup has a design that is different from that of the QC35. The headband is banana-shaped, while the earcups are oval-shaped. They have no wide opening that is present in the earpads puffier. Hence, if your ears are big, the cans may be resting around the ears.
Interestingly, the PXC 550-II looks tiny despite the enormous technology present in the ear cups. They have a classic and amazing matte black finish that Financial Times users or City AM users will find impressive. They are quite comfortable on the head, though the Bose are relatively more comfortable if you intend to use them for a longer session. Any of the two options is still excellent.
The touch controls are located on the right ear cup. Whenever you put the wireless headphones on your ears, they fit automatically. And they shut down immediately you fold them. The thick leather build of the earcups hangs on your ears, though not too tight. Surprisingly, we discovered that they perform very well in canceling ambient noise.
Sennheiser PXC 550-II Performance and Sound
Sennheiser goes the extra mile to ensure that you enjoy your private time. How? They provide you with two levels of isolation, which is the NoiseGard Hybrid for active noise cancellation that is also available in the Momentums. Also, if the headphones are flat, insert a 3.5mm socket located on the right ear cup. This will prevent your music from ending abruptly when the battery is down.
That's not all! The sound modes on the Sennheiser PXC 550-II are customizable as you can personalize them by using the CappTune app for iOS and Android devices.
This application allows you to tune the sound or customize it to your listening preference. But the customization is possible only if you use the Tidal Music service or have files already stored on your device. A small button located on the right allows you to toggle through various effect modes. There is a good Bluetooth pairing button with which you can pair the Bluetooth with another device. The sound and adaptive noise canceling are superb. Note that when it comes to noise cancelation, Bose is the gold standard, followed by the Sennheiser.
These Sennheiser PXC 550-II headphones provide you with a hiss-free listening experience while you can also adjust the ANC levels. They work perfectly in a loud street or an open office because they block out external noise. But the ears may steam on warm days. The headset works well for making calls primarily because it has many microphones with noise reduction.
Final Thoughts on Sennheiser PXC 550-II
The Sennheiser PXC 550-II wireless headphones are not only comfortable to wear, but they also have quality sound. During our research, we discovered that the maximum volume is lower than that of their counterparts in the same price range.
We observed that our ears were hot when we used them for a long listening session. We also encountered another drawback in the shape of the earcups especially when they stick out. Nevertheless, they have an excellent noise cancellation feature, and it is quite easy to control the ANC. Also, the touch controls are perfect for playing music but not really suitable for calls.
In conclusion, the PXC 550-II is a pair of durable headphones that you can lay your hands on. Initially, the price was very high but has now dropped to an affordable level.