So you have a budget of $100, and you're here to find the softest, plushiest, and most comfortable pair of headphones for $100 or less that you can buy. You want headphones with an adjustable headband, cushiony ear pads, and such light weightedness that it doesn't ever feel like you're wearing "Cans."
There are some headphones that come with all the latest technology but that is really not a guarantee that they are the best. There are actually two characteristics that determine the worth of headphones. The first is audio quality. It is important that headphones sound good, after all the whole point in using them is to be able to listen to sound. The second characteristic of good headphones which is also as important as sound quality is comfort.
We have compiled a list of the most comfortable headphones below $100 for you to choose from. It's the holiday season again and asides from purchasing them for use at home or work, they are great gifts for the season that anyone would be excited to receive.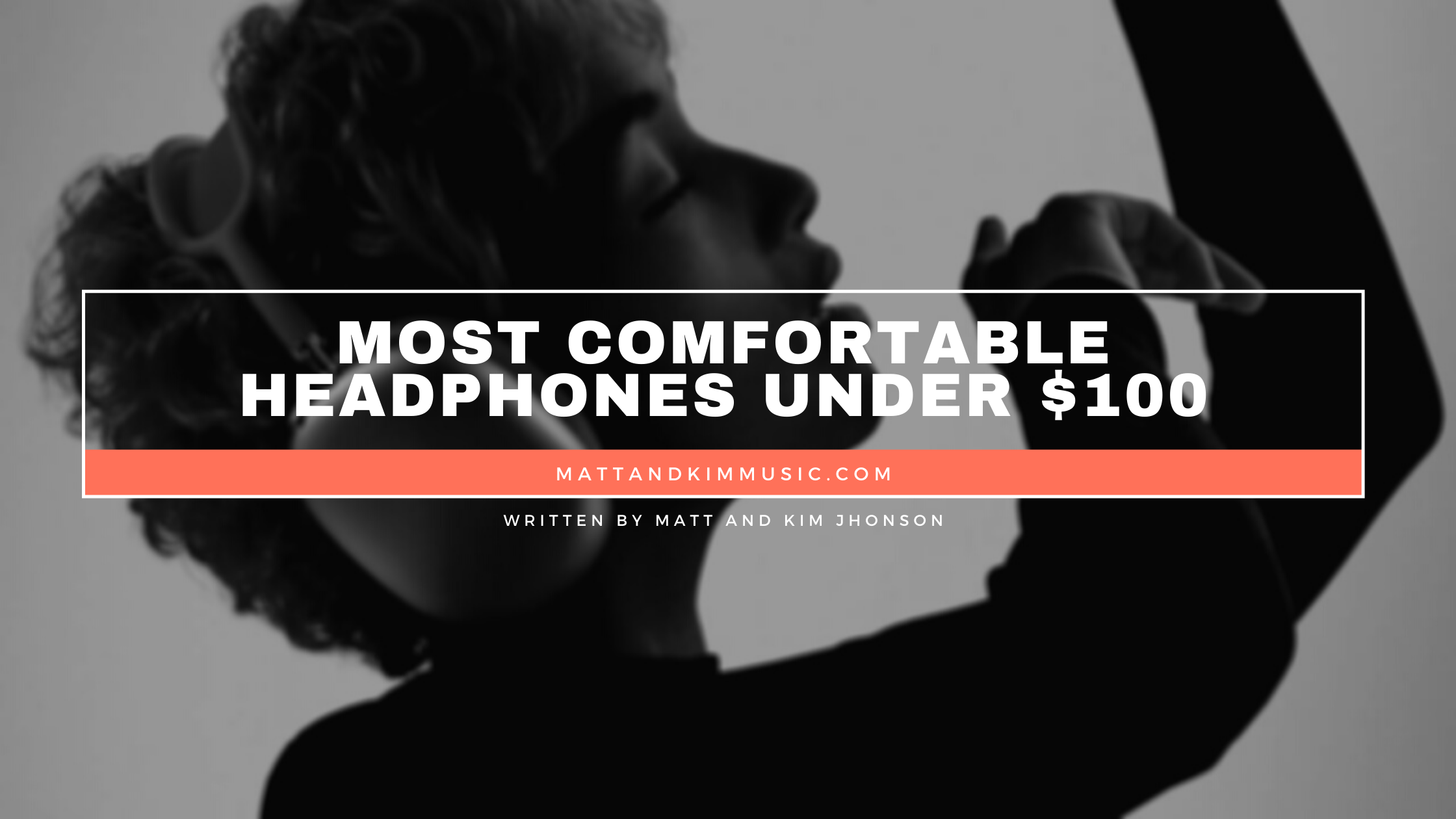 While finding the best comfortable headphones under $100 with exceptional features is not an easy task, it is quite rewarding when you do find one that suits you. This list contains earbuds, over-ears, wired, and Bluetooth varieties of headphones for anyone needing comfort as well as high audio quality.
Browse through the most comfortable headphones for under $100 that we have researched and reviewed. They are the best and you will definitely find a new favorite pair of headphone companions.
Most comfortable headphones under $100 in 2021 are:
1. Jaybird Tarah Bluetooth Wireless Sport Headphones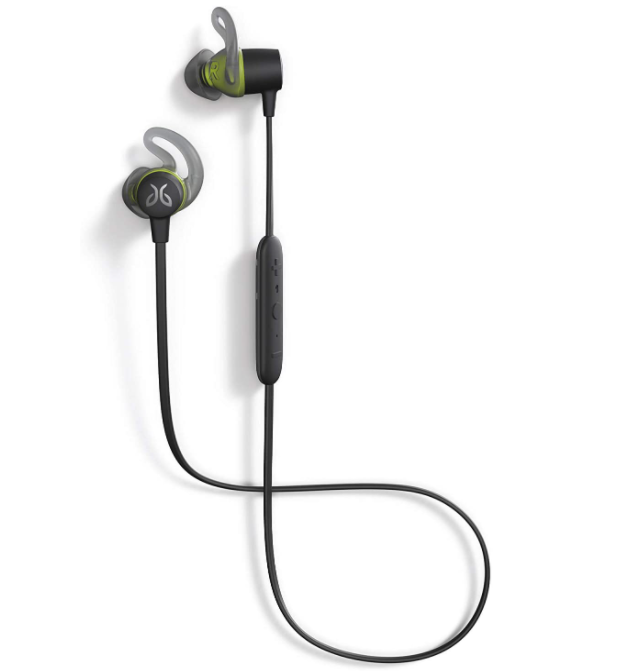 The Jaybird Tarah Bluetooth Wireless Sport Headphone is the one for you if you're a gym freak in search of the best Bluetooth wireless headphones that are sweatproof. It is one of the best budget Bluetooth headphones under $100. Jaybird Tarah headphones are known to be great buds for gym sessions. They don't fall off the ears easily and have a battery duration of 8 hours. You can go trail running, lift weights, and climb rocks with these earbuds as they are soft and fit securely in the ears. They are also very lightweight at less than half an Ounce each. This product gives you everything at a great price.
One other very nice feature of this earbud is that it comes with its own Jaybird app and EQ preset which you can tinker with to create your own customized sound. Asides from using them in the gym or while running, you can as well use them on the bus, train, metro, and even at the beach for up to 8 hours without needing to recharge the battery.
2. PANASONIC Bluetooth Earbud Headphones with Mic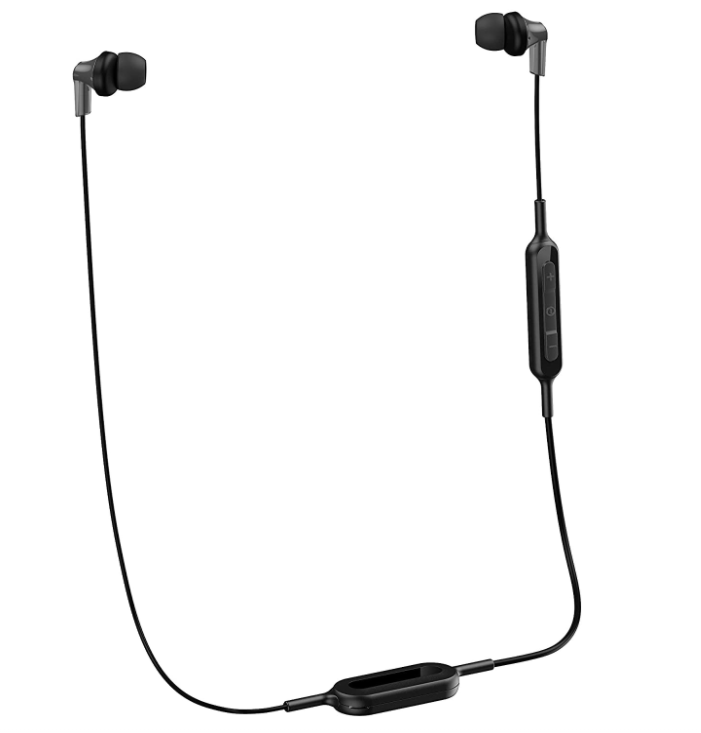 iPhone headphones that are cheap are very hard to find in the market. However, the Panasonic Bluetooth Earbud Headphones with Mic are the best wireless earbud headphones available for less than $100. It is compatible with iPhone, iPod, iPad, Android, blackberry, and basically any other smart device. It features an integrated microphone and call remote that can be easily handled by the user.
Its charging features a quick charge which lets you enjoy a one-hour listening time and a full charge which gives you four hours of continuous listening time. The headphones are built with ultra-soft ErgoFit in-ear buds that fit properly on the ears and do not cause irritation or soreness. The earbuds are available in sizes S, M, and L.
Panasonic Bluetooth headphones have 9mm neodymium drivers that saturate immersive response, creating a high-quality sound output. It has a wide frequency range and produces great bass and treble sounds.
3. Optium Best Bluetooth Pink Headphones
If you need Bluetooth earbuds that give you the right sounds while you're working out, this the best option for you. These headphones are also waterproof, thus suitable for use while jogging in humid weather or in the rain.
These pink headphones are one of the best budget wireless earbuds. They stay comfortably in the ears with ear hooks. Since they are wireless, they let you go about your activities without the issue of wires tangling or getting in the way. When the battery is charged fully, you can use the headphones for 8 hours. If you pair up with an iPhone, you can see the battery time displayed on the screen. It is also compatible with other Android, iOS, and Bluetooth devices. Its Bluetooth V4. 1+Edr stereo sound outputs the best bass. It also features a built-in microphone for taking calls.
4. Panasonic RP-HS46E-K Headphones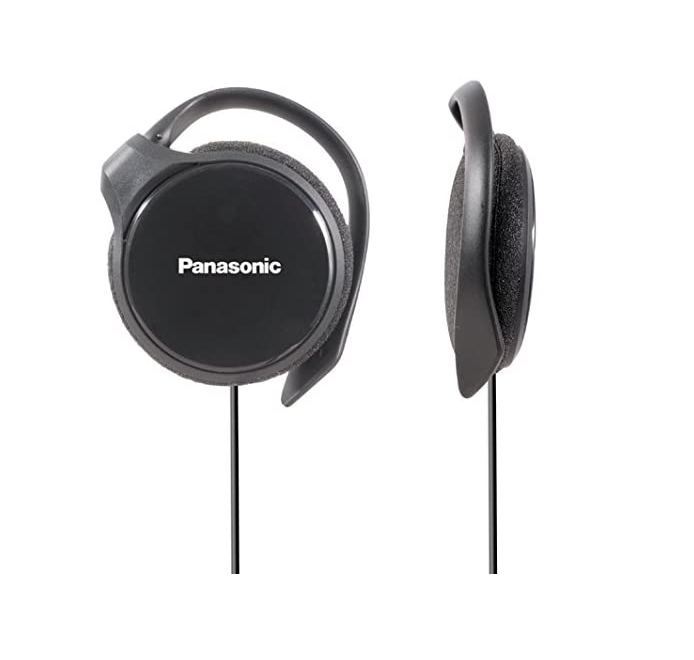 As you'll find in the description, these are the most comfortable headphones to sleep in. Compared to other clip-on headphones, it is slim and ultra-compact, allowing comfort to your ears when you take a quick nap while wearing them.
With a 30mm driver unit, the Panasonic RP-HS46E-K has a sound output that is very powerful. It gives a great bass quality with a clear, natural sound. The headphones also provide very reasonable noise cancellation because they cover your ears perfectly.
Our reviewers do not think these are the right headphones for people who have very small ears or very big ears because they clasp very gently on the ears.
For people who suffer from Insomnia, Panasonic RP-HS46E-K headphones are an ideal choice. You can pair them with your device to play peaceful and relaxing music from Relaxation Apps. And when you do go to sleep with the headphones still clipped on your ear, you do not feel any kind of discomfort that interrupts your sleep.
Panasonic RP-HS46E-K headphones truly give you value for your money. After a while of use, the sponge might begin to wear off. But it will have served long enough for the purpose and price of the headphones to be justified. This product is certainly worthy to be listed in our recommendation of most comfortable headphones.
5. Sennheiser CX Sport Wireless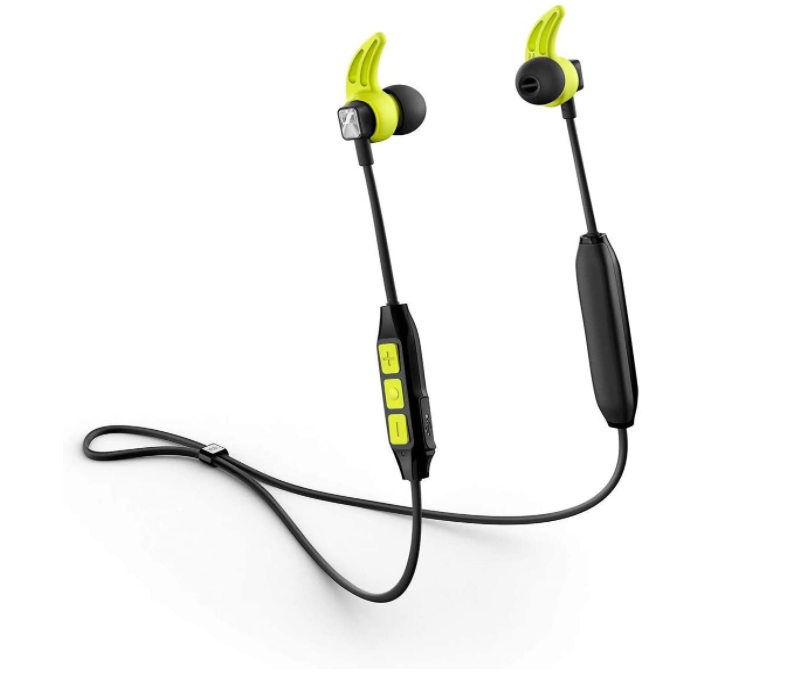 Sennheiser CX Sport Wireless would have been omitted in the list of most comfortable ear headphones because of the availability of so many options. But when it comes down to the most comfortable headphones for running, there is no doubt about it being one of the best.
In all our research, we have not found headphones that are more comfortable for running than these. Just like with Bose products, we immediately think "High-quality" when we hear of Sennheiser and we feel the same way about CX Sport headphones. When you want headphones to use while running, you definitely want wireless ones. The Sennheiser CX Sport Wireless headphones have a Bluetooth 4.2 Connectivity which lets you pair with up to 8 devices at once. Quite impressive.
Sennheiser headphones are generally comfortable, but the CX Sport adds a personal touch of comfort to it. It comes with three different sizes of ear fins and four different sizes of ear adapters. It is also waterproof, so you don't have to worry about sweat and splashes while running. Sennheiser uses its own proprietary transducers which are made with German technology to make this device deliver a balanced and highly accurate sound with clear bass and treble profiles.
On a final note, we strongly recommend the Sennheiser CX Sport Wireless for use on the run. They are the most comfortable running headphones.