All audiophiles yearn for the best headphones that will give them value for money. Audio quality is the first feature most people usually look for when choosing a new pair. Then, they check the looks. When users are satisfied with the above two qualities, they hurriedly order the product without considering whether the headphones are comfortable for prolonged listening sessions.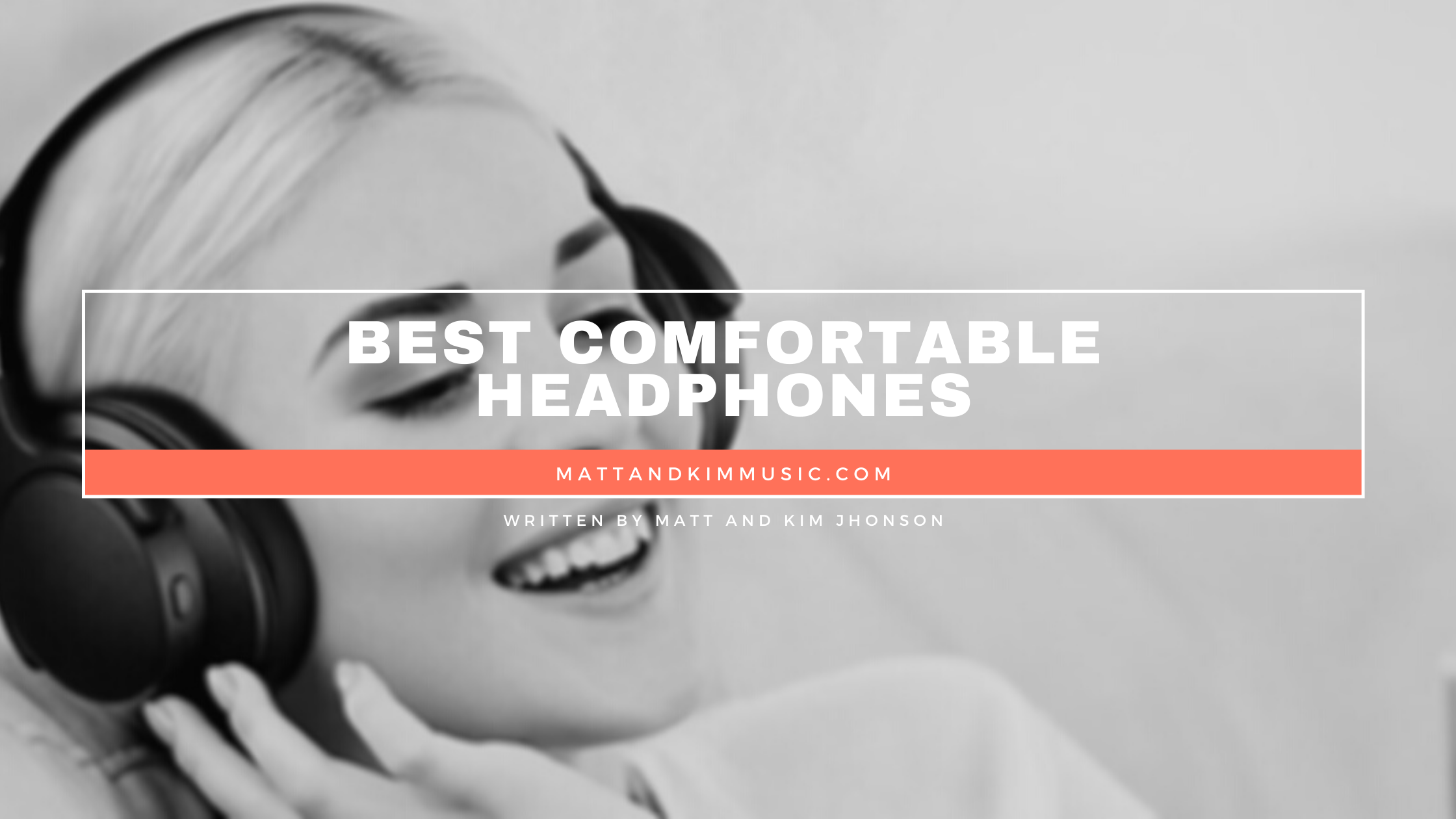 No matter the status of headphones, they can't satisfy you if they are not comfortable headphones to use. Surely, your ears shouldn't be hurt but rather be pleased by what you put on your head; hence, the need for comfort.
Having said that, we've compiled the list of the best comfortable headphones that you can use to listen to music. We considered all important aspects; ranging from the sound quality to the build, ear pads, and headband comfort.
Best comfortable headphones in 2021 are:
1. Sony WH-1000XM4
Sony WH-1000XM4 are lightweight, active noise cancellation headphones fit for commuting. These qualities rank them as number one on our list of the most comfortable headphones in 2020. While the body is made of plastic, the headphones are sturdy and can withstand being rough-handled. They are comfortable and fairly light. They are very portable because they are foldable and come with a strong carrying case. If you are looking for the best noise-canceling headphones out there, here is one. They can block noise on airplanes, trains, or even in the cafeteria. So, they give you maximum satisfaction while you travel.
The battery lasts for up to 30 hours after a full charge. You can hook them up with a 3.5mm jack. Even if your battery runs down, you can use the headphones for 5 hours with just 10 minutes of charging.
They have an incredibly energetic sound which is very easy to listen to. They have a strong and exciting listening experience for both beginners and experienced audiophiles. They are compatible with LDAC, a popular Bluetooth audio codec.
All in all, Sony WH-1000XM4 is an enhanced version of the Sony WH-1000XM3 and is one of the most comfortable headphones and one of the most secure on the market to buy now.
2. Bowers & Wilkins PX7
The PX7 model is an upgrade from the great PX model but with an added improvement to the looks and construction. Plus they remain one of the best comfortable headphones on the market. PX7 has now been fortified with a nice and durable carbon fiber composite in place of metal arms. Some fabric stitching is still present on the band and the metal cups. The cushion pads have now been enhanced to be fit and comfortable. They give you a playtime of up to 30 hours– which is the standard you'll get now. With just a 15-minute charge, you can enjoy the device for 6 hours.
PX7 has active noise cancellation which makes it eligible to compete with its counterparts.
All in all, Bowers and Wilkins is known for producing amazing audio equipment, and this model is not an exception. The tune is made to satisfy the public, while the bass is also stimulated. The sound is generally crystal clear, filled with sufficient details.
Though they have a carbon fiber material, these headphones are worth the price, considering the above-mentioned features. While the price is a bit high, you'll surely be compensated with comfort and outstanding audio quality.
3. Master & Dynamic MH40 Wireless
Master & Dynamic MH40 Wireless is one of the best comfortable headphones in 2020 on the market. They have an amazing design and a high-quality build. They are produced from a mix of aluminum and steel to give a strong, yet compact body. The headband is enclosed in leather with sufficient padding to fit your head effortlessly.
The earpads are filled with a strong layer of memory foam and wrapped in lambskin leather to give you a pleasant experience. The pads softly cover the ear to prevent you from feeling any pressure.
The battery lasts for 18 hours of use after a full charge. A 3.5mm cable and a USB-C connector are available if you are interested in using them in wired mode.
MH40 is neutral and detailed. They have a low bass to create enough space for other frequencies.
However, their major drawback appears to be the lack of bass–a feature that may reduce the pleasant experience a user expects. The wireless nature and beautiful build of MH40 are good reasons for you to try this elegant device.
4. HIFIMAN HE400i
These are very large open-back planar-magnetic headphones for people with big heads. While these headphones are huge, they are well built and they have high-quality materials.
These headphones are comfortable for a pair of extra-large over-ear headphones. They can stay on your head for several hours without hurting you. The best time to wear them is when you're not moving.
However, we must point out that HE400i have no sound cancellation as open-back headphones. Hence, they won't be able to block external noise coming from your surrounding. This is a drawback to take note of while deciding on what to choose.
Having said that, it is worth noting that the sound quality HE400i delivers is awesome. The signature is balanced and rich in treble and bass. The tones are neutral while the details are adequate. However, the HE400i isn't one of the basshead headphones.
In conclusion, if you are looking for one of the most comfortable headphones empowered with planar magnetic technology, HIFIMAN HE400i is one of your best options. You'll enjoy the awesome sound while listening to your favorite music anytime, anywhere.
5. Meze 99 Classics
These are other high-quality comfortable headphones that are not made of inferior plastic but real wood, soft leather pads, and pure steel. The build comes with a lot of details. The ear cups made from real wood are the most noticeable feature of the headphones. Hence, the design looks cool and the sound signature is well-shaped. The frame is also made from stainless steel.
99 Classics provides you with an awesome listening experience and absolute comfort. The memory foam earpads are covered with soft leather. They are oval, so you can conveniently wrap your ears within them.
The box contains several items, including an airline adapter, a 6.3mm adapter, a sturdy shell carrying case, and 2 detachable cables with one having an inline remote.
Meze 99 Classics have a warm and smooth signature. They have an upper-bass bump to further enhance the bass.
All in all, 99 Classics are awesome for a listening experience. They have a unique look and great sound quality. They are also comfortable to be worn anywhere and anytime.