In the world today, it is not difficult to find products that are cheap but of decent quality. This definitely applies to DJ headphones too.
But with such a large supply of different kinds of headphones on the market, you may have a hard time finding exactly what suits your need sometimes. In case you are wondering, DJ headphones are headphones that are specially designed for DJ performers.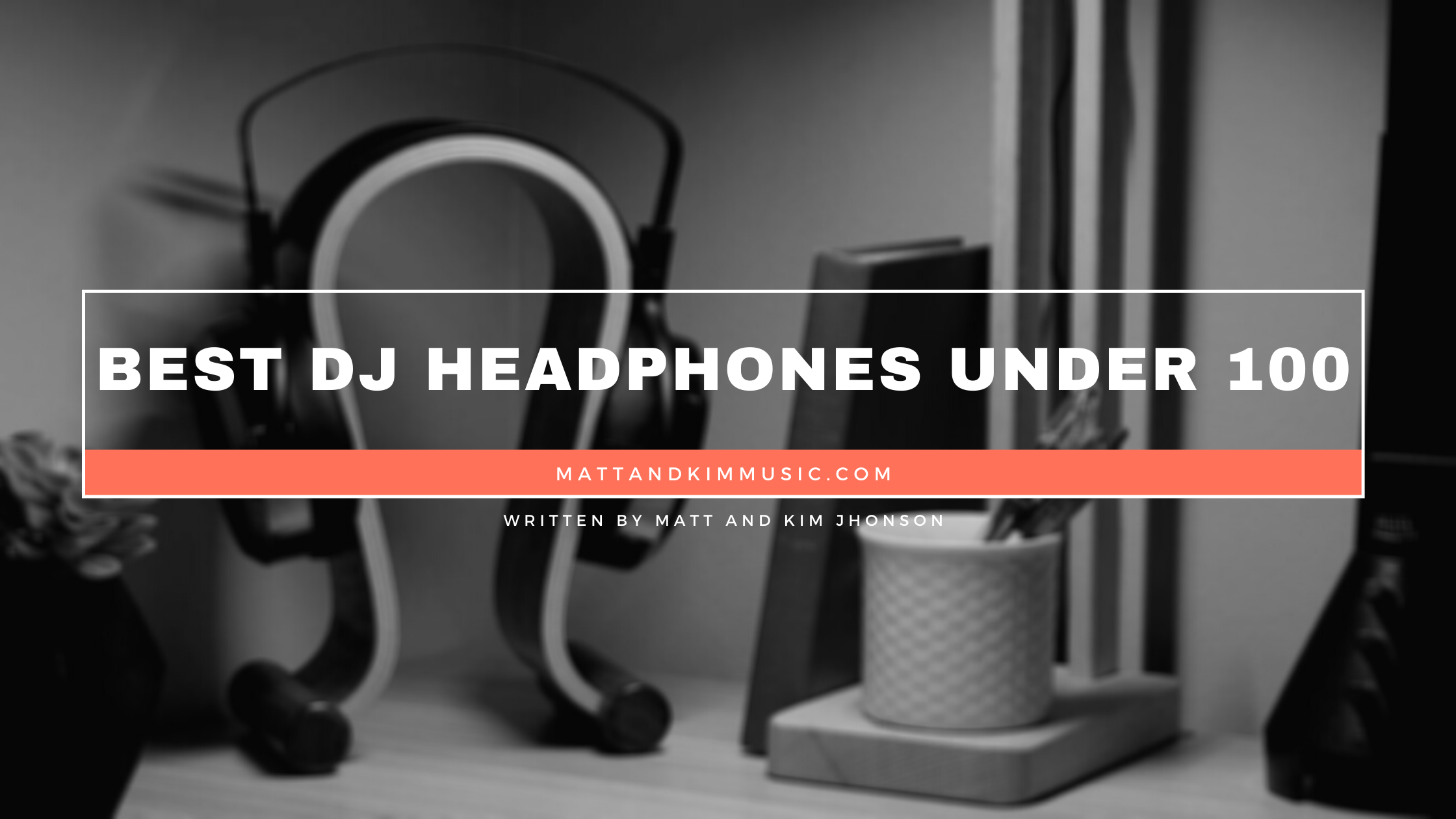 Compared to regular headphones, headphones for DJs mostly have an over-ear design and offer a way higher degree of noise isolation. Even when they have the in-ear monitor design, these headphones always come with extra noise isolation.
The best DJ headphones usually come with bigger and better drivers, hence, have a better sound quality than regular headphones. Besides, DJ headphones have extra features that make them more adjustable and flexible.
Read on to find the best DJ headphones under 100 dollars that are available on the market today.
Best DJ headphones under 100$ in 2021 are:
1. Audio-Technica ATH-M40x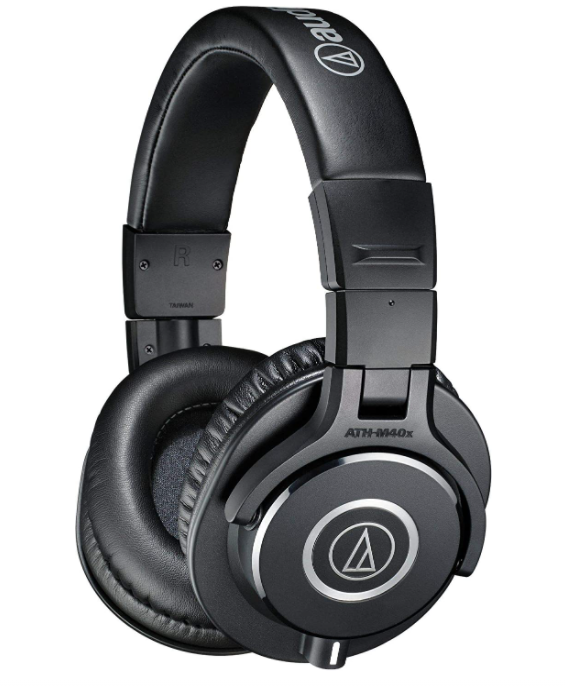 The Audio Technica ATH-M40X has excellent sound quality and gives you accurate monitoring. It has a wide frequency range that spreads across every part of the audible spectrum, without any muffled or overwhelming parts.
The overall frequency response is quite flat, which perfectly reproduces the musical sounds. This particular feature makes the headphone an ideal choice for people who are also into music production or recording at home or in the studio.
The ATH M40X is well constructed and ergonomically designed to offer maximum comfort. We think it is right to say that they are as comfortable as they sound great.
In addition to these features, they also have the 90 degrees swiveling ear cups which come in handy for one-ear monitoring purposes. You can turn them around very easily to serve this function.
Audio Technica ATH M40X headphones sport 40-millimeter drivers with amazing rare earth magnets and voice coils with copper-clad aluminum wires.
These amazing drivers are complemented by very impressive sound isolation along with circumaural design contours around the ears. You will appreciate this when you are in noisy environments.
Note that while you can't compare these with professional headphones for DJs, there are hardly any headphones with better qualities than the ATH M40X offers in this price category.
If you want the closest thing to a professional DJ headset under $100, you will not go wrong with the Audio Technica ATH M40X. They are a very reliable pair with great audio quality and sound isolation and they provide you with a comfortable fit.
2. Pioneer HDJ-X5-K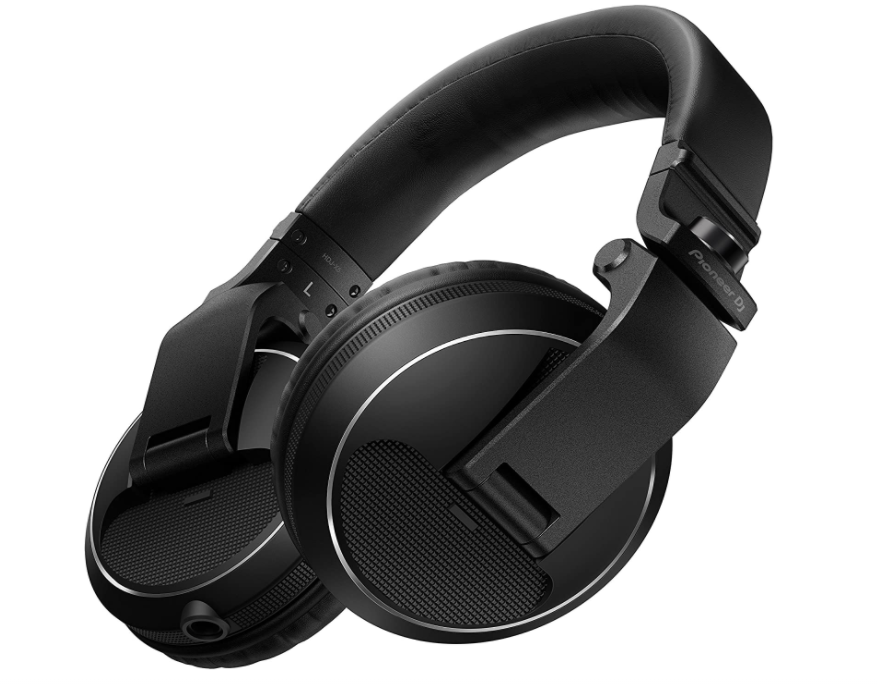 Pioneer always makes sound quality a priority. The Pioneer HDJ-X5-K gives you a very decent sound quality.
The company reports that they have reviewed the performance of several headset models and analyzed the feedback from many of their users to develop the audio performance of their devices while maintaining very reasonable pricing.
The HDJ-X5-K is perfect evidence of their production practices. For example, it has a very wide frequency range that even exceeds the audible spectrum of the human ear, with an overall sound output of 102 decibels.
A further look into their specifications shows that these closed-back dynamic headphones have high quality 40mm dome type drivers. One interesting thing is the fact that they are fitted with a 1.2-meter coiled cable which can be extended to a full length of 1.8 meters. Another cool feature is the 90-degree swivel cups which are a very useful tool for one-ear monitoring.
The Pioneer HDJ-X5-K headphones are very well constructed, making them a tough pair. However, we think that this resulted in a little compromise on comfort. They don't offer an impressive amount of comfort, especially when use you them for longer periods. This takes nothing from the HDJ-X5-K as they are still known to be one of the best DJ headphones selling for less than $100 on the market.
3. Sony MDR-7506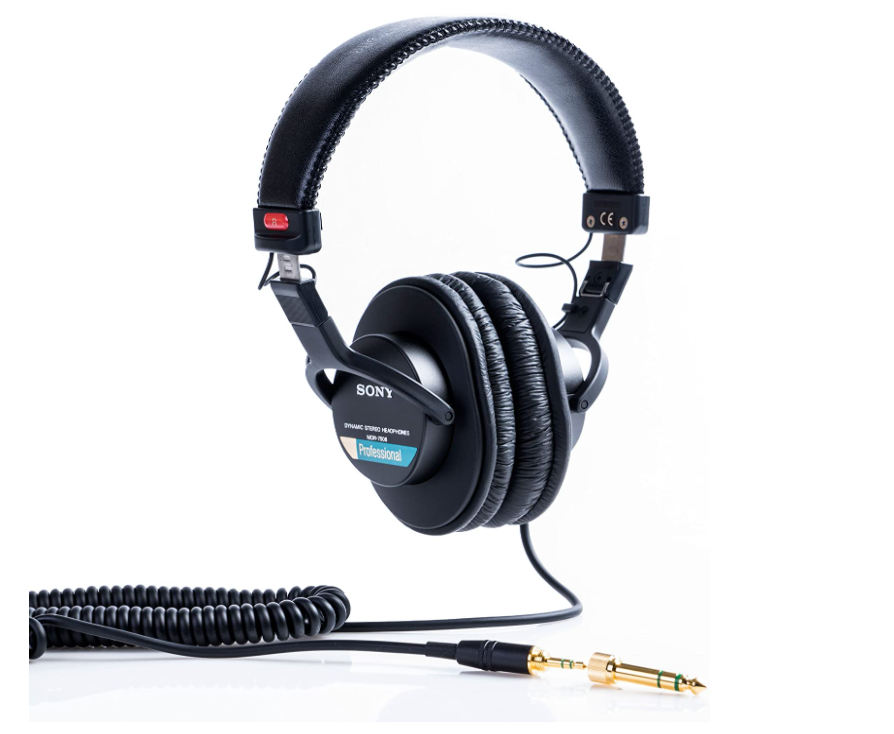 These budget-friendly headphones from Sony really deserve a spot on our list. They are not a recent release and have been on the market for a while now.
Starting with the build quality, you can tell that these headphones are not fully professional kind. It is safe to say that there are a love and hate situation ship with the way they are designed.
However, when it comes to DJ headphones that are below $100, you can't always expect high-end features, especially when there are actually some other impressive features.
These headphones have excellent sound delivery. Every part of the spectrum can be heard with great clarity even though the sound is not flat. The mid notes are somewhat heavy while the high notes are slightly weaker. The bass notes are also present and very audible but not as much as the mids.
The price of this product is justified. However, it does not offer as many features as some other standard headphones for DJs. Though they are generally well-made, the swiveling ear cup feature is absent which may be a deal-breaker for many DJs.
The Sony MDR-7506 offer great sound isolation and some other nice qualities that make them one of the best DJ headphones below $100 for DJs who are on a budget.
4. Sennheiser HD 205 II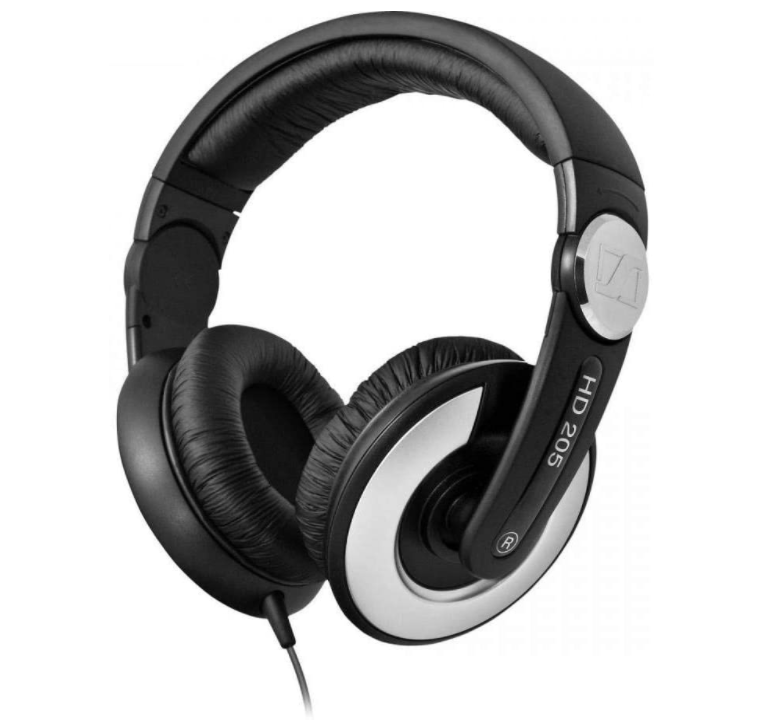 These are traditional closed-back headphones with an over-ear design. But they stand out strongly because of their unbelievably low price tag which is just under $70.
Even with such a low price, Sennheiser managed to make them well constructed and they also produce such impressive audio. Note that despite these strong points, these are not professional headphones. They are the regular kind, just like every other product on this list and you should keep that in mind.
Nevertheless, they are perfect for you if you are on a limited budget or if you need a backup headset for certain situations.
They also do a neat job at noise suppression and can help to keep things in order when you're on a loud stage.
Note that despite these features, Sennheiser HD 205 II does not have swiveling ear cups. They are a flexible pair and we think they provide reasonable comfort. However, they are limited in some of the things that standard professional DJ headphones can do. Still, we can't be too choosy and find faults with anything since they are one of the best DJ headphones under $100.
The Sennheiser HD 205 II produces excellent sound and is a very suitable headphone for amateur or intermediate DJs and home recording enthusiasts.
5. Hercules HDP DJ-M40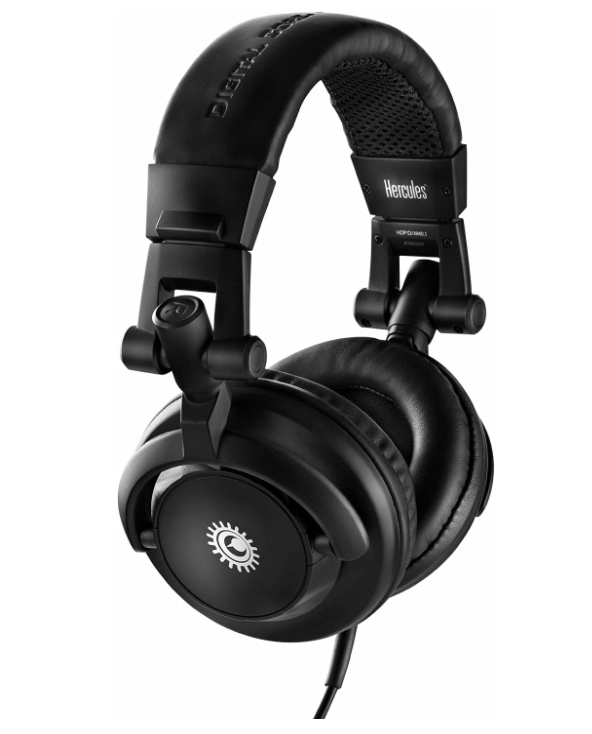 This pair is one of the most affordable DJ headphones selling below $100. Though it doesn't come with state of the art technology or fancy features, it does its job very effectively. The inbuilt drivers help to deliver a solid performance that will ensure you have a nice time DJing.
The headphones are designed to cover your ears, providing a great seal for soundproofing. Hence, you can't go wrong with them if you're working at a club or party.
The Hercules HDP DJ-M40 is also designed to monitor sounds over a vast frequency spectrum. The build is sturdy and robust, though it is not premium quality. The materials used in its construction are relatively durable and will definitely serve you long while enduring harsh handling without breaking. If you are a frequent commuter, you will be pleased to know that the headphones can be folded into a smaller and more compact form for easy storage and transportation.
The large ear pads help to block out ambient noise and the closed-back design helps to prevent audio leakage. The headphones have a bandwidth that cuts across all frequencies audible to the human ear. You are assured of an enjoyable experience while monitoring it listening to music through the Hercules HDP DJ-M40.
The HDP DJ-M40 is compatible with several devices including PC, mobile phones, and other audio players.