Having an ear for music is not the only thing it takes to become a successful DJ.
You would also need the right gear. Mixers, DJ software, and speakers are all a must-have if you are going to play your music for a wide audience. Most times, it is easy to disregard some of the smaller items of the setup, like the best DJ headphones you can possibly find out there.
It is very important for a DJ to find the best headphones for DJs. It is a vital tool and without a suitable pair, you will be unable to hear for yourself the sounds you are making on stage or in a recording studio. You certainly would not like to be distracted by ambient sounds or the road of fans.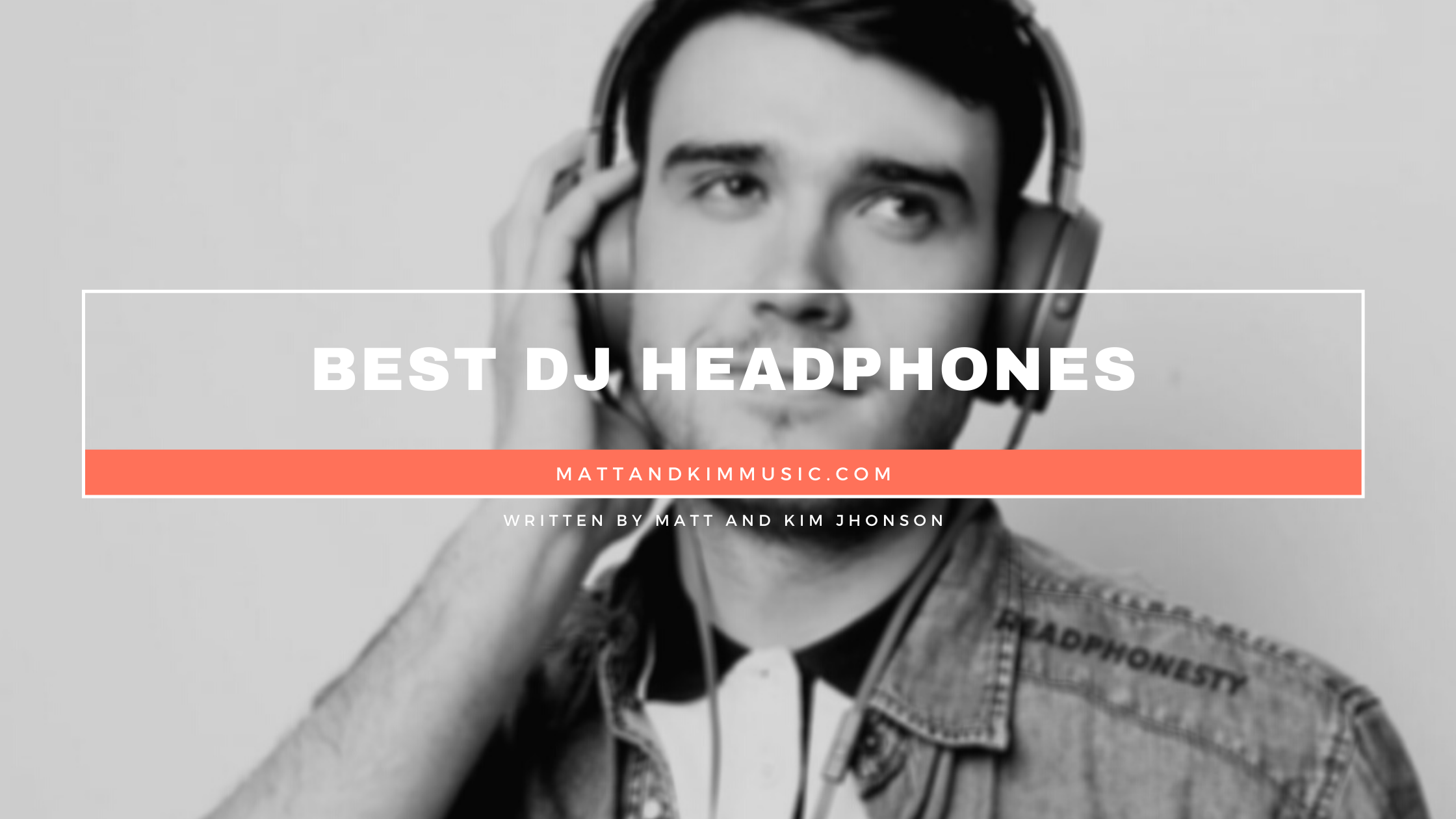 With the best DJ headphones, you will be able to hear every element of your music. Though these high-performance devices cost more than regular headsets, they do offer more in terms of functionality.
This article will help you select the best headphones for a DJ to go for next.
Best dj headphones in 2021 are:
1. Sennheiser HD 25 DJ Headphones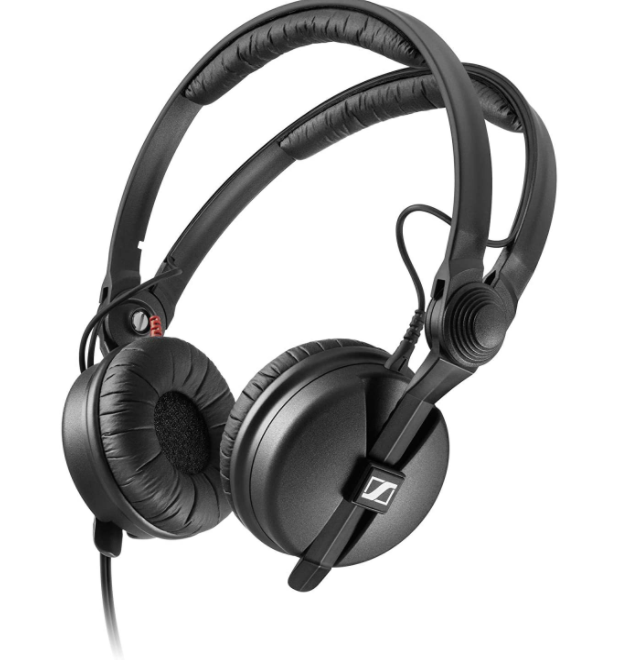 At first sight of the Sennheiser HD 25 DJ headphones, most people will notice the unique structure of the headband. This strange structure is what will distinguish the Sennheiser headphones from the party. There haven't been any changes on the Sennheiser HD 25 these past few years. It is structured around the popular slogan "if it ain't broke don't fix it", and though it has a funky appearance, it doesn't really affect the durability in any way.
Unfortunately, the materials used for the ear pads are not really different so the headphones can get very uncomfortable when you wear them for long hours at a time. Sennheiser likes to prioritize audio quality over the aesthetics and comfort of a headset. The HD 25 comes with a manufacturer warranty of two years. This will be of important benefit if you are a resident DJ. Unless you are performing at gigs that pay insane money, you will certainly be grateful to have that warranty.
The unanimous opinion is that this audio gear is incredible as one of the best DJ headphones out there. With their excellent sound quality, the Sennheiser HD 25 DJ headphones are definitely a great buy and they give you great value for your money.
2. V-MODA M-100 Headphones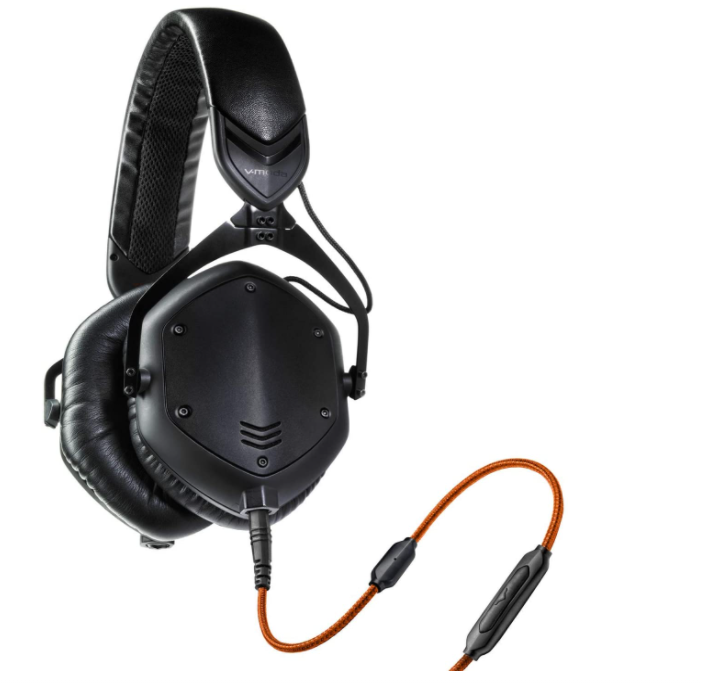 These headphones are ideal for all professional and up-and-coming DJs. Their audio performance is outstanding, making them an excellent addition to any good DJ's setup. They are equipped with the patented dual-diaphragm sound engine from V-MODA which gives them a bigger advantage over market rivals. V-MODA has also been endorsed by Avicii.
The sound quality is not the only remarkable feature of the M-100. Durability is another strength of V-MODA, and the M-100 has military-grade durability. The impressive level of durability can never be overemphasized, and it is nice to know that your headphones can actually serve you for more than six months, which is unusual. They stand out from every other pair of headphones in this review in terms of quality.
As a professional in the craft, the M-100 can provide you with the unique sound that really distinguishes you from the average and amateur DJs trying to have their big break. Also, as an up and coming DJ, it can have the same effect and enable you to create enough high-quality music to qualify you for your first paid gig.
The V-MODA M-100 is arguably the best-quality DJ headphones currently on the market and as long as you do not have large ears, you will not go wrong getting them.
3. V-MODA Crossfade LP Headphones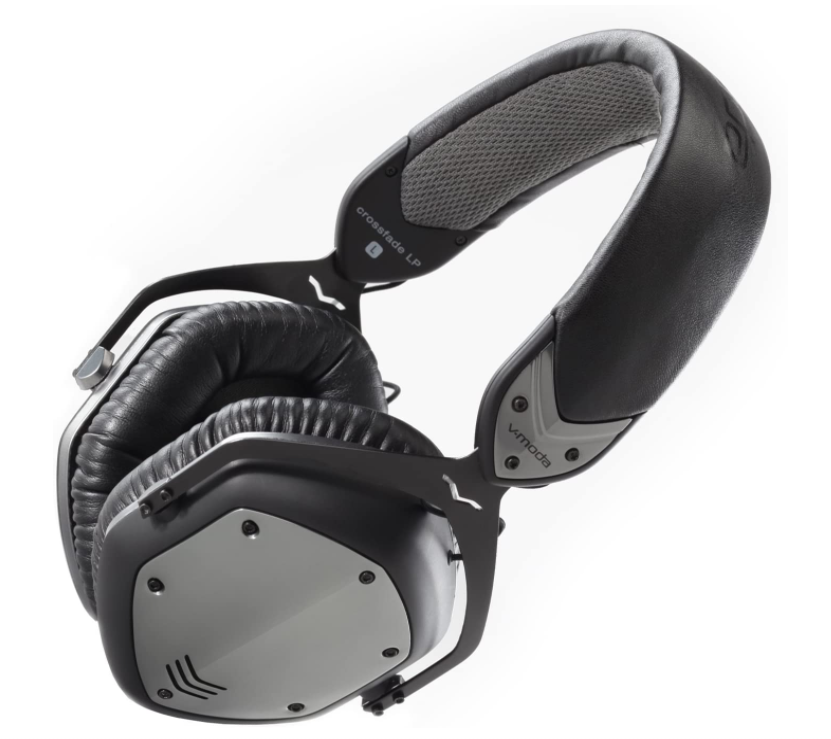 These are another amazing pair of headphones from V-MODA. Just like the M-100 model, the LP also features a Kevlar wire and beyond military-grade durability. One feature that gives V-MODA headphones a major edge is their hex design and interchangeable shields, which is a big variation from the standard cookie-cutter style of most headphones that people use. You can also get custom laser engraved hex shields for the side of your Crossfade LP.
The Crossfade LP also features the patented dual-diaphragm sound engine from V-MODA, which delivers an awesome sound quality that is unrivalled by any other device. The Crossfade LP has a one-year warranty period, unlike the M-10. The LP also offers a special program, a 60-day test drive period when you buy from a licensed reseller. This means that if you are not satisfied with them, you can return them within a period of 60 days. However, they hardly ever get returned. The V-MODA Crossfade LP is certainly one of the best headphones for DJs this year. They are exceptional in terms of durability, reliability, and sound quality.
4. Audio-Technica ATH-M50x Headphones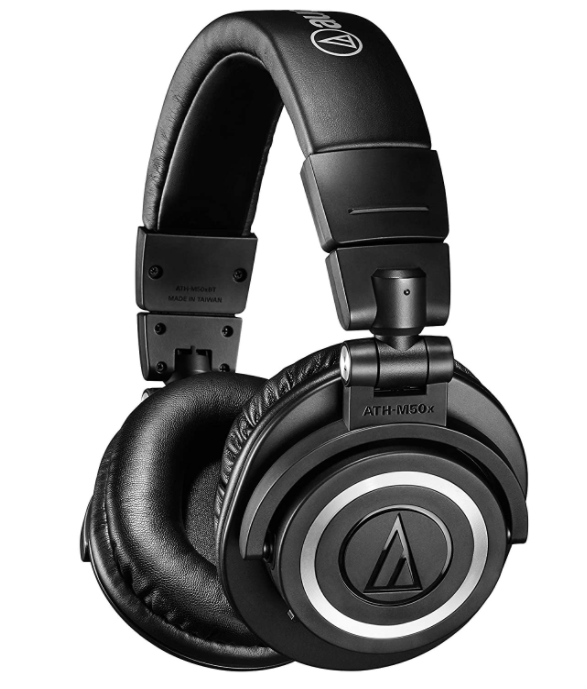 The old edition of this device had a few flaws which caused a dent in Audio Technica's reputation as a producer of great all-around headphones. This new model took care of that issue by introducing new material for the ear pads and also including velvet replacements.
The M50x is another mind-blowing audio device that offers a very well-rounded quality. There are no prominent features that make these headphones the ultimate pair for DJs of a particular genre. But if you are a beginner and your choice of music genre is still open, then they are a great option to go for.
There are no prominent features that make these headphones the ultimate pair for DJs of a particular genre. There is a striking sound separation between the bass, mids, and highs. These headphones give you mid-range value for your money. This implies that if you want a device that seemingly meets the mid-level of all the specifications of the best DJ headphones, then the Audio Technica ATH M50x is a suitable choice.
5. Pioneer HDJ-X10 Headphones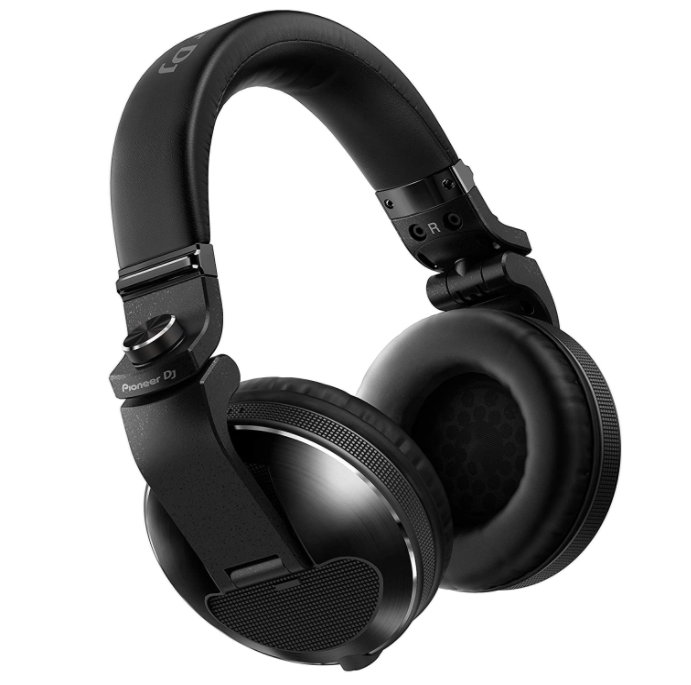 The HDJ-X10 is now the foremost device among the best DJ headphones from Pioneer. These headphones are a major improvement from their predecessors, in terms of both design and audio prowess. Note that they do not come cheap at all. However, they are worth every penny.
Pioneer has really performed beyond its own standards with the HDJ-X10. The headphones simply exude class and sophistication, from the sound to the design to the packaging. The package includes a 3m coiled cable and a straight 1.6m Kevlar cable though this can only be attached to the left ear cup.
The headphone is purely a work of art. It is a wonderful combination of different textures and design accents and it feels tough enough to withstand seriously harsh conditions. The build quality is excellent. You will not hear a single squeak or rattle when extending the headband or rotating the ear cups.
The comfort level is out of this world. These headphones provide a snug fit without any pain while wearing them. They also provide excellent noise isolation.
The audio performance of these headphones really supersedes what you would typically expect to get from DJ headphones. They have extremely great balance across the frequency spectrum. They have an outstanding frequency response from 5Hz to 40000Hz with is freakishly high, since the hearing limit of the human ear is 20000Hz.
Pioneer must have done something extraordinary with the 50mm drivers because the sound feels so full. It was unbelievable, compared with the other DJ headphones we reviewed, which are also quality, though the drivers feel somewhat stifled on the Pioneer HDJ-X10.