If you are one of the people who prefer to enjoy a lot of movies from the comfort of your home, it might be a good idea to get yourself one of the best headphones for watching movies. These headphones are sure to improve your movie experience and make it more cinematic.
People looking for some of the best entertainment out there often turn to the movies. If you want to get the best experience, perfect sound transmission is key. Poor sound quality and the continued interference of sound from your immediate environment will water down the quality of your experience.
When you watch movies at home using the best headphones for movies, it is like bringing the cinema straight into your home. These headphones also build a wall around you, ensuring that you are not distracted by other sounds from your environment.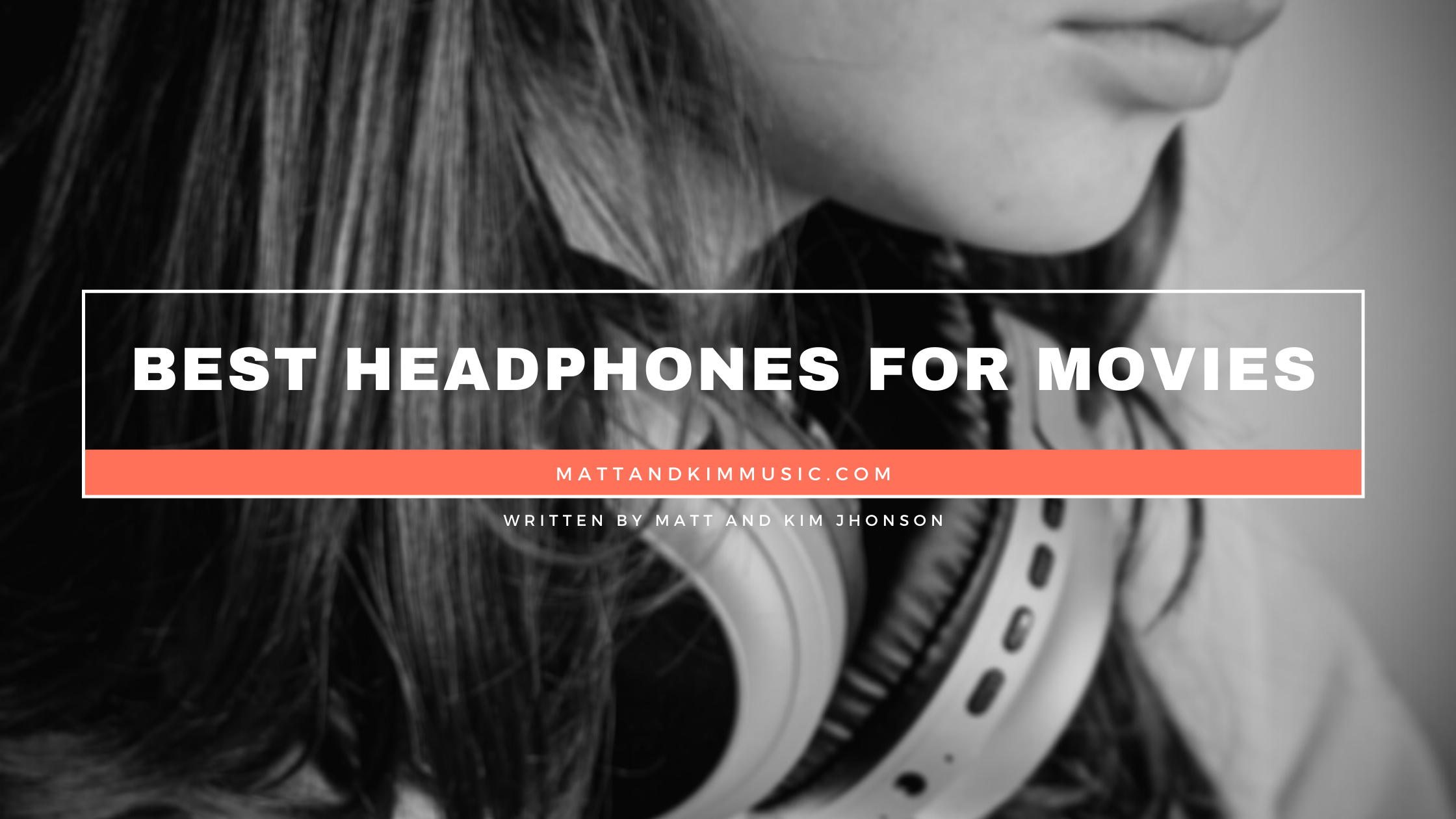 When you slip on your headphones for movies, your perfect movie experience is set to commence. It doesn't matter what the time says, you can turn the volume as high as you want and no one would hear any of it but you because none of the sounds will be allowed to leak.
We have cataloged and reviewed the best headphones for watching movies in 2020 in this buyer's guide. Follow us as we lead you through this guide that will help you acquire only the best headphones for that cinematic experience you crave.
Best headphones for movies in 2021:
1. Sennheiser RS 195 Wireless Headphones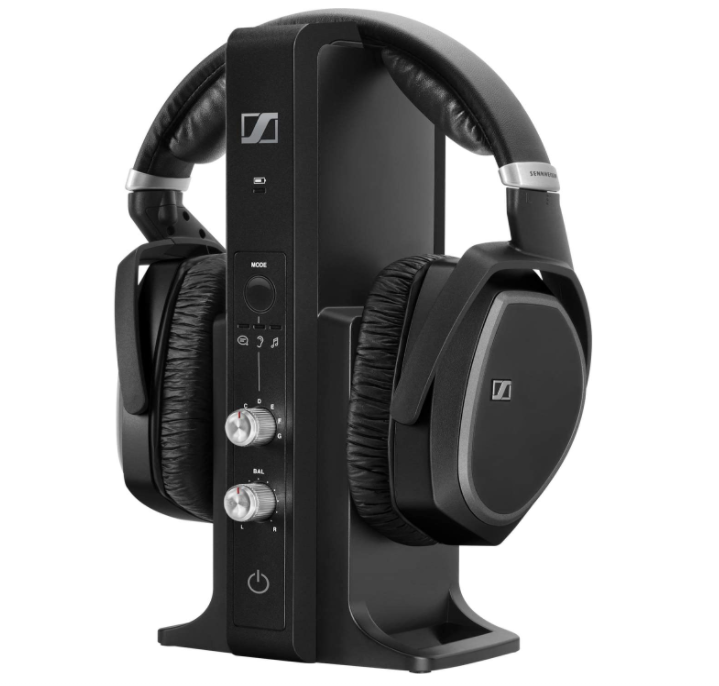 Sennheiser has been in the audio business for over seventy years and in that time they have revolutionized sound transmission through digital wireless technology. The RS 195 wireless headphone is a novel addition to Sennheiser's wireless audio offerings designed to keep users free from the encumbrances of cable wiring.
We consider the RS 195 to be among the best headphones for movie lovers. The design of the RS 195 headphones ensures that your audio experienced is fully maximized. It offers bespoke listening options via two dedicated modes, each of which works for both speech and music.
Understanding that individual hearing requirements vary from one person to another, the RS 195 provides seven distinct hearing profiles from which you can select the one most suited to your sense of hearing. The frequency response on these headphones is excellent at 17 Hz – 22,000 Hz. With such frequency response, the sound transmitted to you offers great sound range, enhanced speech, and noise-free, premium-quality sound.
Just like most Sennheiser wireless headphones, the RS 195 maintains the classic headphone appearance with a user-friendly design. Its dimensions are 9.3 x 5.9 x 11.6 inches. You can get this beauty in black color only.
2. Phillips Digital Wireless Headphones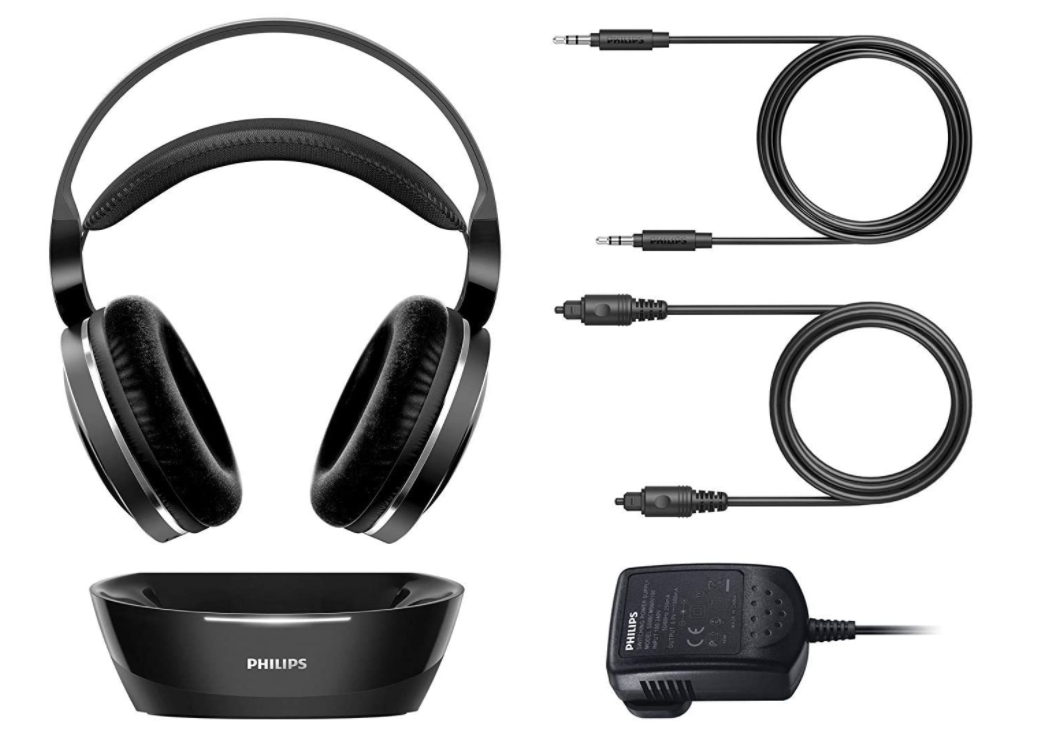 The fun is sucked out of the movies when you watch them with poor audio equipment. To achieve that transcendental experience when enjoying the greatest movies ever made, the Phillips Digital Wireless Headphones are very important.  These headphones, cushioned for excellent comfort, provide immersive cinematic sound quality using dynamic drivers.
You can even have people sleeping soundly in the same room while you binge-watch your favorite show all through the night. These heavy-sounding, lightweight wireless headphones from Phillips won't let any sound leak!
The major definitive feature of an audio system is the sound quality and wireless headphones are often underrated when it comes to the quality of sound they produce. With Phillips Digital Wireless Headphones, this myth is busted, because these are high-resolution audio headphones. These wireless headphones for movies are designed for high-fidelity sound attended by highs and lows that are crystal-clear and free of distortion.
Phillips designs her headphones to be used either wirelessly or with cables. When you make use of the audio cable in the package, you are serenaded with impeccable sound and outstanding depth and clarity. It has a transmission range of 100 feet (30 meters) which means you can enjoy your favorite songs while lounging in your home. An added advantage to these headphones is the enormous 20 hours operating time.
It is designed as fully sealed over-the-ear headphones. Its dimensions are 3.7 x 6.9 x 8.7 inches. It comes well-padded with cooling earcups which ensure that your ears are well ventilated always. The velour ear cushions are detachable and perform two functions; they ensure you are cool and comfortable and also guarantees zero sound leakage.
3. Sony RF400 Wireless Home Theater Headphones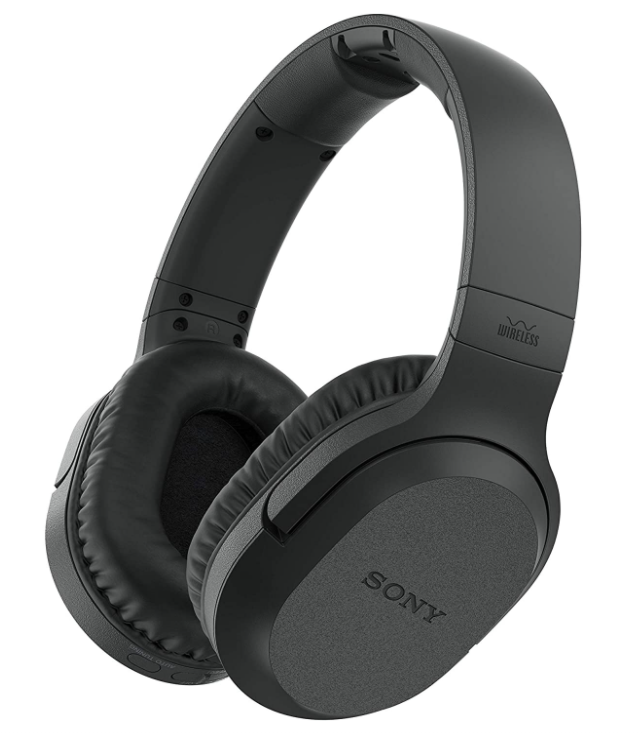 Sony has been unwavering in providing excellent entertainment solutions incomparable with other parallel products in the market. The RF400 is another excellent offering joining Sony's array of excellent wireless headphones.
Designed to generate HD-quality sounds, the RF400 ensures that the smallest sound detail is never lost while enjoying your favorite movies, video games, binge-worthy TV series, or even your favorite music playlist. These Wireless Home Theater Headphones by Sony immerses you in the world of Hi-Fi entertainment.
The RF400 headphones contain a noise reduction system tasked with ensuring zero interference from background noise. These headphones for movies come with a voice mode button designed to improve and fine-tune voice clarity in movie conversations.
The RF400 has an unparalleled capacity in audio transmission. It has a range of 150 feet that allows you to move around freely. The die-hard battery life of these wireless headphones offers you 20 hours of uninterrupted audio entertainment.
The RF400 has an ultra-soft and lightweight Over the Ear design. The reasonable padding pampers your ears and guarantees your comfort while you binge on your favorite series.
4. Avantree HT4189 Wireless Headphones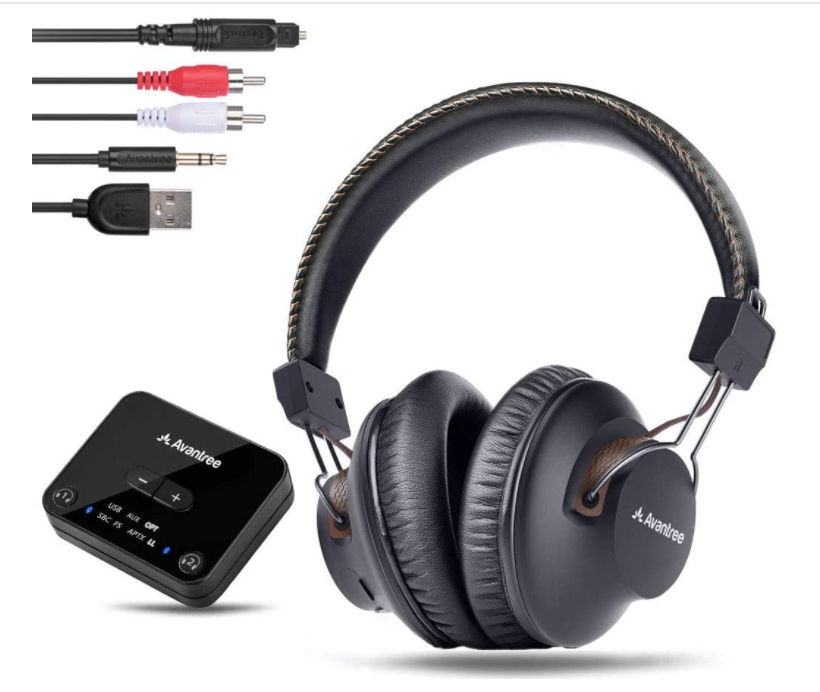 Popularly acknowledged for their convenient compatibility and fantastic audio transmission, these headphones are designed to Plug and Play without delay. These headsets for movies work easily with most of the TVs on the market. They are also compatible with several audio output features such as AUX, Optical, and RCA attended by a digital USB cable.
Due to the transmission speed, the headsets are superb for watching movies on TV and for playing games too. To accommodate friends and loved ones, the sound system allows room for the sharing of headphones. So, all it takes to create a perfect movie night with your loved one is another pair of headphones!
The HT4189 is designed to deliver a real cinematic feel in your home theater. It transmits crystal clear sound and ensures harmonious lip-syncing. Therefore, they are ideal for binge-watching your favorite series and gaming for an extended period.
Imagine the adrenaline rush associated with watching a new series, the long hours you will have to enjoy. The HT4189 is specially designed for such occasions with a battery that lasts for up to 40 hours straight.
The HT4189 are over-ear headphones with dimensions of about 7.1 x 6.7 x 3.1 inches. With skin-friendly ear pads around the inner side of the headphones, maximum comfort is assured. Also, an adjustable headband allows for flexibility, so you get to adjust it to fit perfectly.
5. MEE Audio Matrix Cinema Bluetooth Wireless Headphones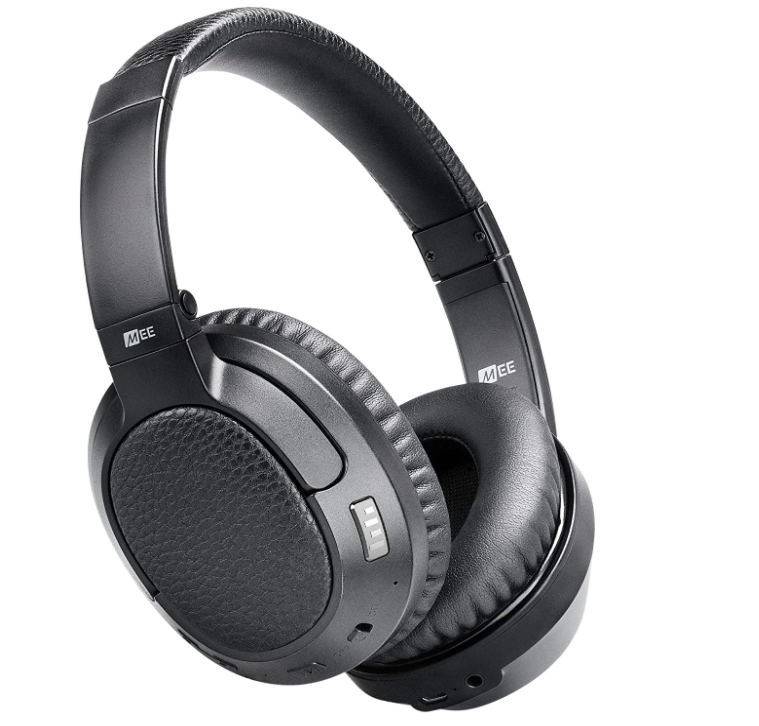 The novel and enhanced fourth generation matrix headphones by MEE Audio are designed to improve audio and boost speech intelligibility through radical CinemaEar audio technology. This makes them one of the best headphones for movies.
It also features outstanding wireless transmission and a wide volume range. Buy one now and enjoy your TV and movies in cinema-quality audio!
The Matrix Wireless Headphones are specially designed to transmit improved audio in movies, sports, shows, and music. They also feature sturdy 40mm drivers and utilize creative CinemaEar technology with four varying methods of optimizing music dynamics, bass controls, and voice clarity.
It also includes aptX low latency technology that improves audio with its speech improvement quality through lip-syncing.
Together, these three features work towards giving you the best sound quality and creating the best home theater experience.
What's more? It possesses a superior Bluetooth 4.2 chipset that provides 30 hours of talk time and 28 hours of media playtime!
It comes with an ergonomic design with the following dimensions; 8 x 6.5 x 2 inches. The earpads have super-soft foam padding that provides maximum comfort even when you have to wear the headphones for a long time.