Definitely, head sizes are not the same. While some people have relatively small heads, there are countless others with considerably large heads. Irrespective of the shape of your head, there is a likelihood that you enjoy listening to music. If your head is quite small and you have purchased headphones in the past, you will probably have experienced difficulty in getting headphones specifically designed to fit small heads.
The problem of getting suitable headphones is an issue that people with small heads commonly encounter – the headphones become too large to fit the small head, and may fall off even with just minor movements.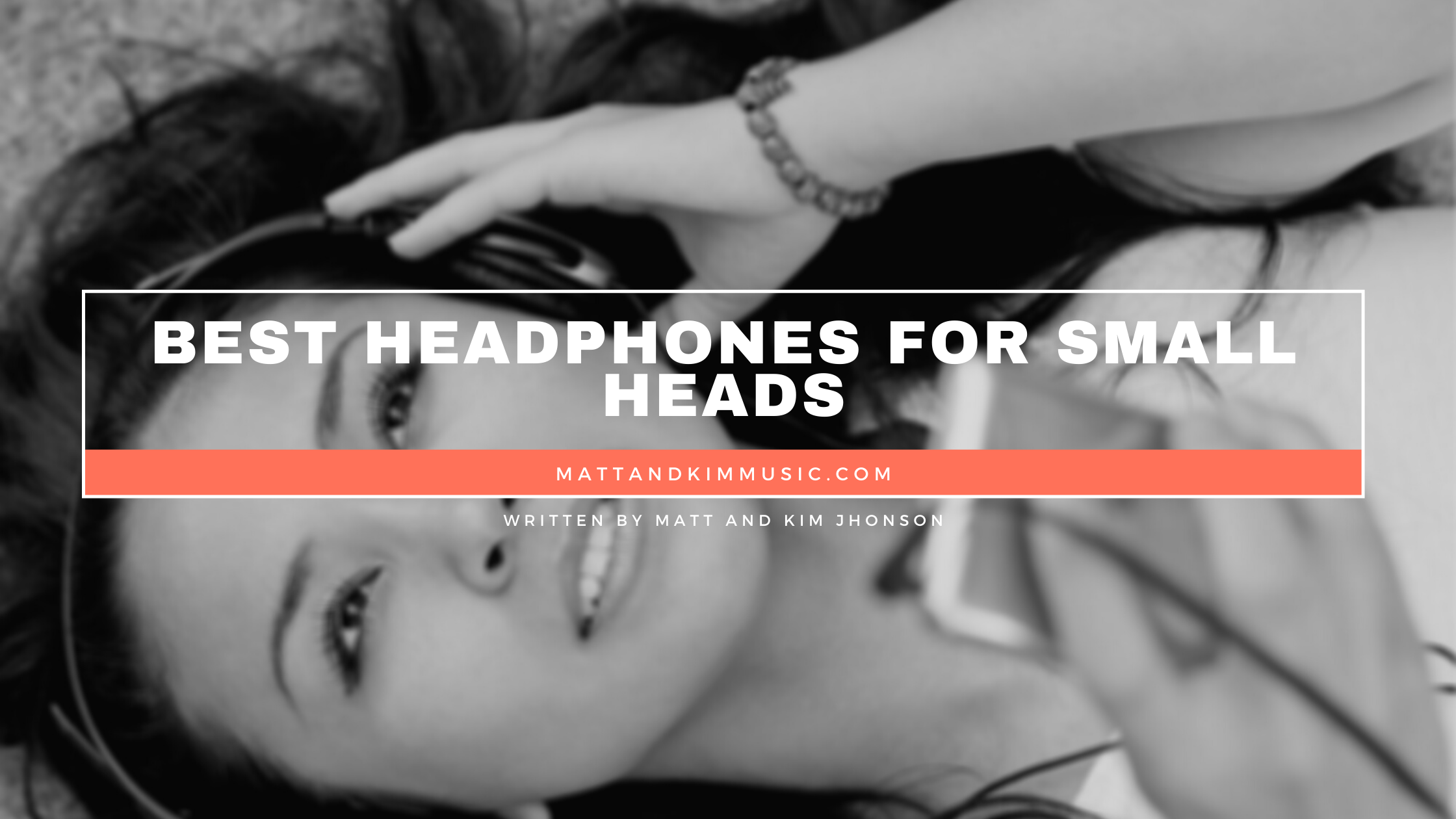 The good news is that we have done extensive research so that you can easily get the best headphones for small heads. Therefore, if you purchase the right kind of headphones, you can move around for as long as you want and enjoy music on-the-go without getting worried about whether the phone will fall off or not.
However, due to endless options on the market, it is often very difficult for most people to get their preferred pair of headphones for people with small heads. This has prompted us to examine hundreds of headphones that are available on the market and suggest the most appropriate ones for people with small heads. The guide below explains in detail our five best picks.
Best headphones for small heads in 2021: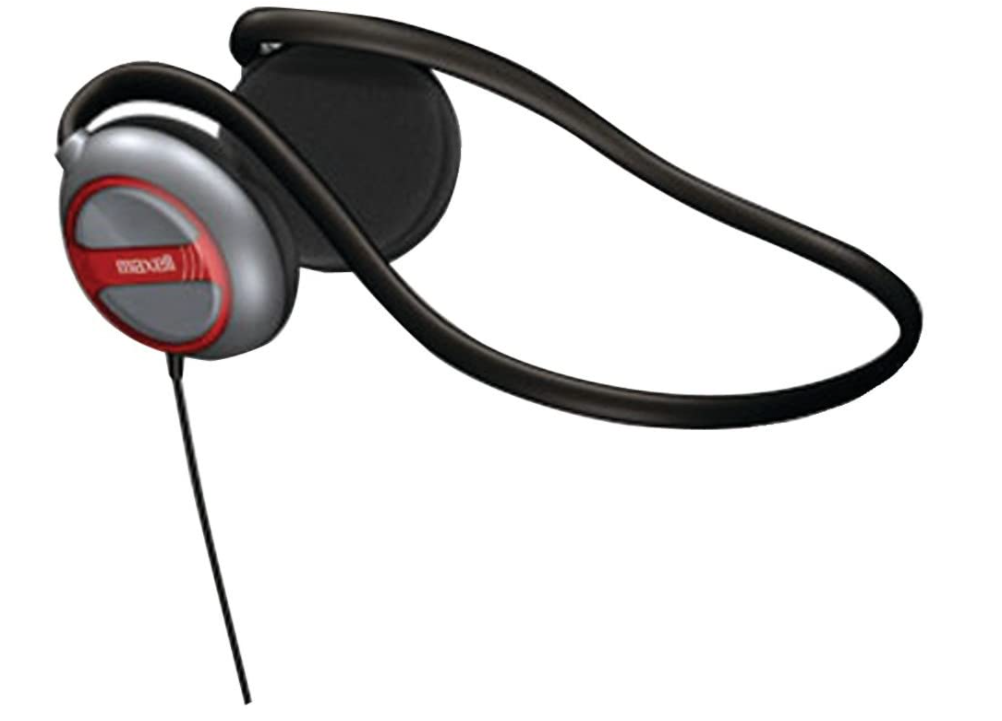 Maxell 190316 are headphones that are specifically made for users to wear behind their ears and neck effortlessly. They are compact and lightweight, so you can wear them comfortably for a whole day. They are a perfect pair of headphones for small ears. With the compact silver neckband, users can experience great comfort and ease while enjoying their favorite music for several hours uninterrupted.
In addition to the outstanding performance, the sleek silver designing makes this option very attractive. Imagine being the center of attention everywhere you go because of your trendy appearance. The flexibility of this Maxell headphone model is even more important, as its memory neckband and touch rubber make it comfortably fit. Therefore, such designs make Stereo such as neckband 190316 by Maxell suitable for table devices like CD, DVD, Mp3, and iPod.
Maxell 190316 has a 3.5 mm straight plug, giving the user an impedance of 32 ohms. These lightweight, flexible headphones allow you to enjoy music comfortably for hours without suffering any pains in the ears or neck.
Some of the numerous features that enable these headphones to provide the user with an incredible performance include 40mW rated input, 30 mm drivers, a channel balance of 3dB, anisotropic ferrite magnet, and soft-touch 4' cord made of rubber that ensures flexibility.
In addition to such numerous features and outstanding performance, Maxell 190316 provides a maximum input of 100mW to the user; hence deservedly ranked in the category of one of the best headphones for small heads around.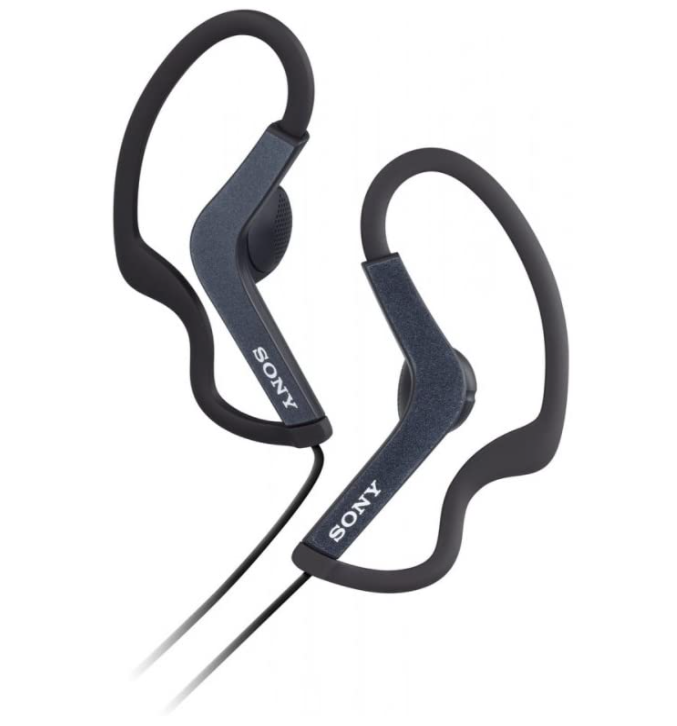 Although, relatively small in size, Sony Active Sports are a comfortable and amazing pair of headphones with a power-packed performance.
As the name suggests, Sony Lightweight headphones are made to be worn behind the neck. Apart from being light and ultra-small, they are very comfy weighing a little less than 2 ounces, hence ideal for small heads.
Contrary to what some people think, the behind-the-neck design won't in any way interrupt your hairstyle. This is exactly why the single cord is there, as it gets rid of the tangles. With this amazing Sony Lightweight Headphone, you will enjoy secure fit, comfort, new street style, and limited distortion.
These headphones for small heads are ideal for outdoor activities, like workouts due to their secure fit and convenient grip of foam cushions. Although small in size, they have very large sound provided by large drivers about 30 mm in diameter to help you to have a wide dynamic range.
Additionally, these Sony headphones have a 3.5mm mini plug that provides you with wide compatibility.  Note that the 3.5mm plug is compatible with virtually any consumer audio device, such as MP3 and CD players among others.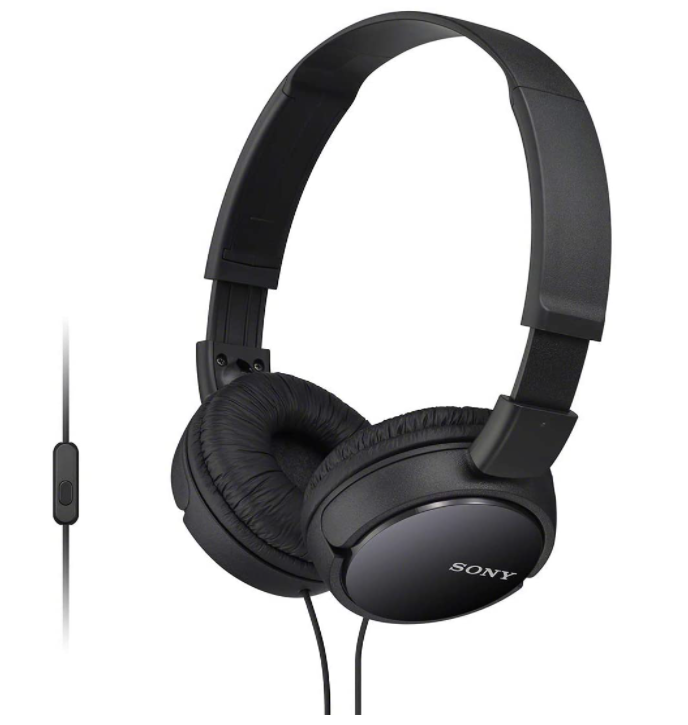 With the Sony MD RZX110/BLK ZX, users now find audio-listening easy and comfortable. With this design, you need not compromise at all. To enable you to enjoy your music in several ways, swivel design makes the headphones' ear-pads fold easily.
Furthermore, this model is portable and flexible to use.  The cord and cables are tangle-free and durable. The 1.2m y-type snag-resistant cord doesn't allow any interruptions to distract you. The above-listed qualities make these headphones with a perfect fit for small heads.
Even if you are not comfortable with the design, you will be stunned by the wonderful performance that you will get from Sony MD RZX110/BLK ZX. Moreover, the 30mm driver units provide full and rich frequency at a rate of 12 – 22,000Hz.
These amazing Sony headphones not only ensure that you enjoy a high-quality, balanced sound; they enable you to maximize your personal audio experience so that you can enjoy the efficient performance and cozy comfort.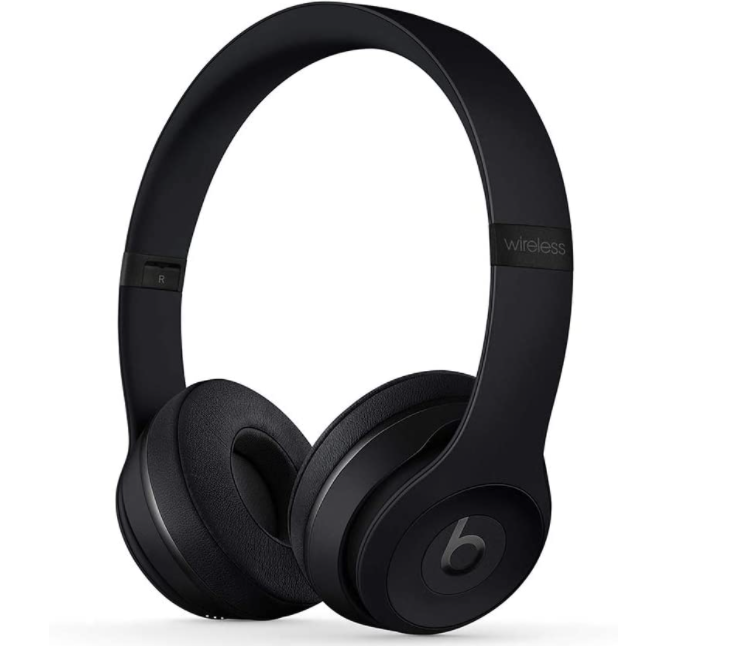 The Beats Solo3 Wireless On-Ear Headphones are a trendy and popular brand from Beats. They are a great pair of headphones for people with small heads. Solo3 provides high-quality performance with respect to sound and noise cancellation.
The design is another factor that makes this brand so popular. The headphones are appropriately fit for small heads. They are particularly ideal for women to wear during gym workouts.
They are not only adjustable but customizable to ensure that they fit properly. Apart from the custom comfort, the ear-cups are well cushioned. And you are guaranteed great comfort while wearing them. Also, this model offers you a variety of color options, namely red, gold, black, silver, and more.
The battery lasts for up to 40 hours of playing time with just a full battery recharge, making this option a great offer. And, they come with a sleek and streamlined design.
What's more? They are foldable, so you can carry them along with you anywhere you go. Then you have the Apple W1 chip and Class 1 wireless Bluetooth connectivity which is compatible with both Android and iOS.
Lastly, Beats Solo3 are award-winning headphones. Their clarity of sound and balance make them the best small headphones to buy.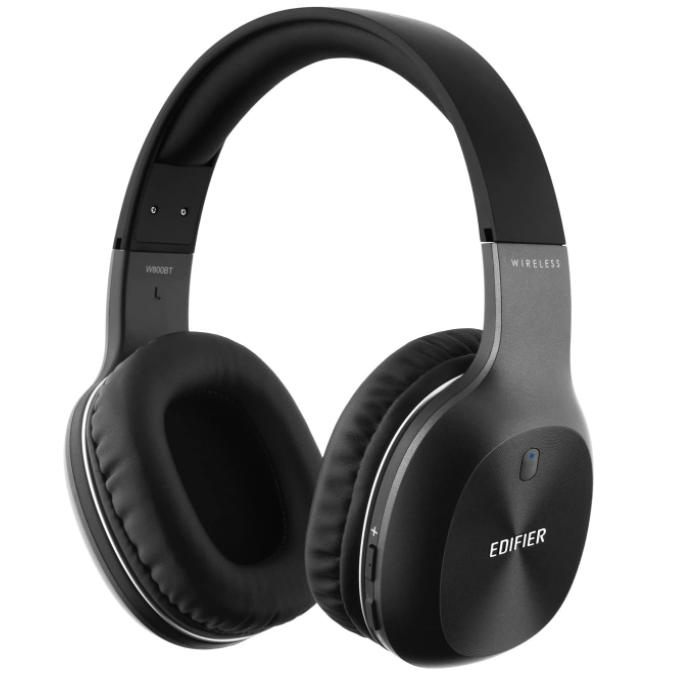 The last review on our list is the Edifier W800BT Bluetooth Headphones. These are a lightweight pair of headphones with remarkable frame and texture.  The lightweight design allows you to listen comfortably to music throughout the day.
They have built-in 40mm large drivers. The Bluetooth 4.0 technology and CSR technology elongate the battery life of these headphones.
The ergonomic design enhances the comfort that you will enjoy using the W800BT model. The ear-tips contain blocks that reduce noise, making this one of the best noise-canceling headphones for small heads. The ear-pads are made of the faux leather enclosure and elastic sponge, plus the touch is very soft.
In addition to the above features, the W800BT headphones automatically switch to a wired connection when necessary. You can as well switch over to a wired option whenever the headphones run out of power.
Also, you have a 3.5mm to 3.5mm AUX cable included. With the aid of On-Ear controls, you can play or pause music, listen to the previous or next track, adjust the volume, and answer or reject a call. The polished metal design and premium look provide you with a long-lasting product.