Counterstrike is regarded as one of the best, most popular competitive shooting games in the world. It is a very engaging game that requires that you use the best headphones for CSGO when playing, or you would be depriving yourself of the best performance.
Using headphones for gaming when you're engaging in any competitive game has a lot of advantages. Gaming headphones are built with comfort in mind. They let you play for several hours without your head feeling squeezed like an elastic band or your ears feeling like they're about to fall off.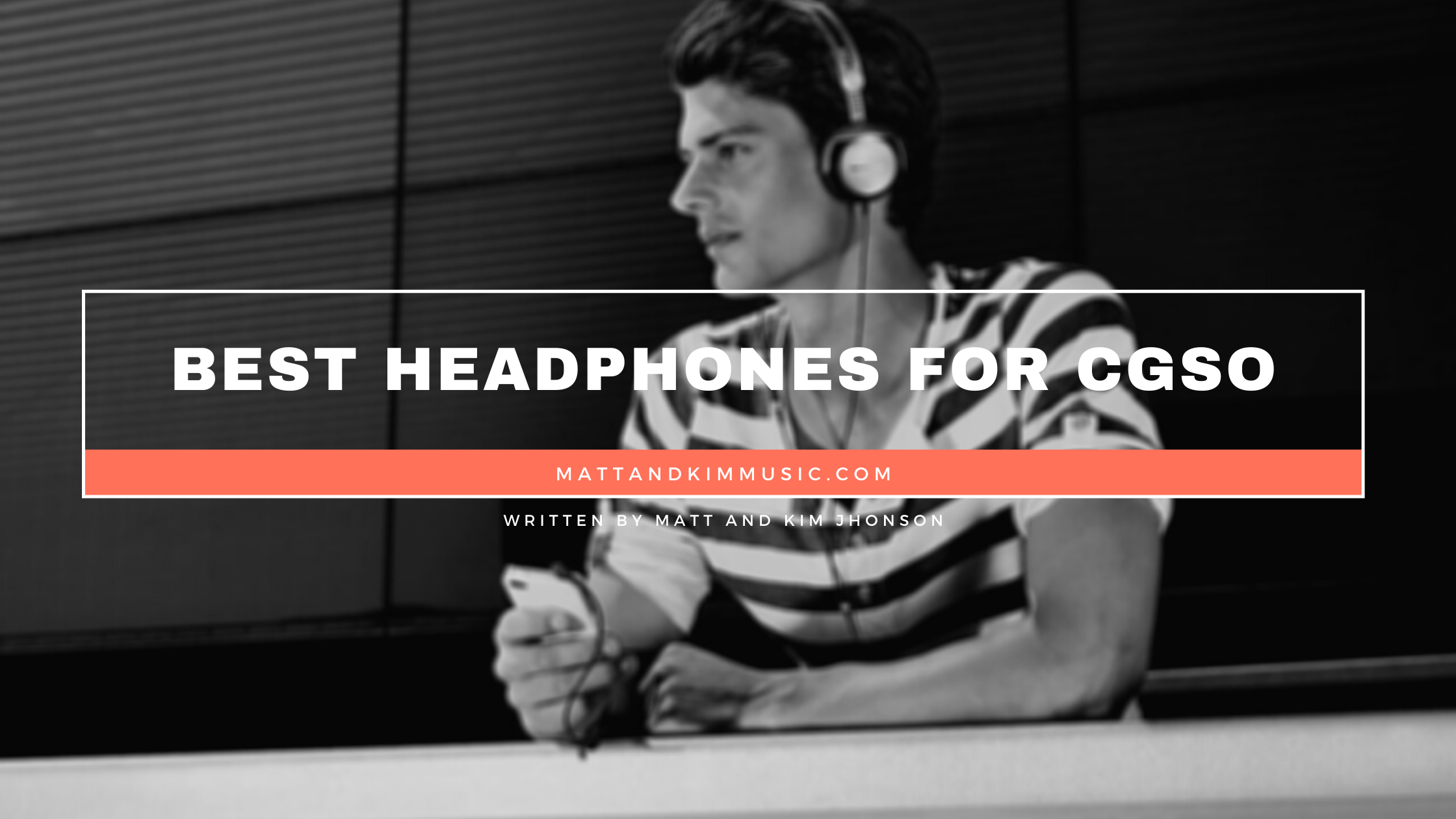 They also let you hear every footstep of the characters in a game, every bullet passing by, and make you sensitive to sounds from every direction where the action is being taken in the game. Gaming headphones for CSGO do not always come at very expensive prices. Though some of them cost as much as $1,000, you can still find good ones for as low as $30. You should go for a pair that matches your current budget while you also work on getting a better setup.
We have a list of some of the best headphones for CS:GO below and how they can be advantageous to your performance when gaming.
Best headphones for CS:GO in 2021:
1. HyperX Cloud II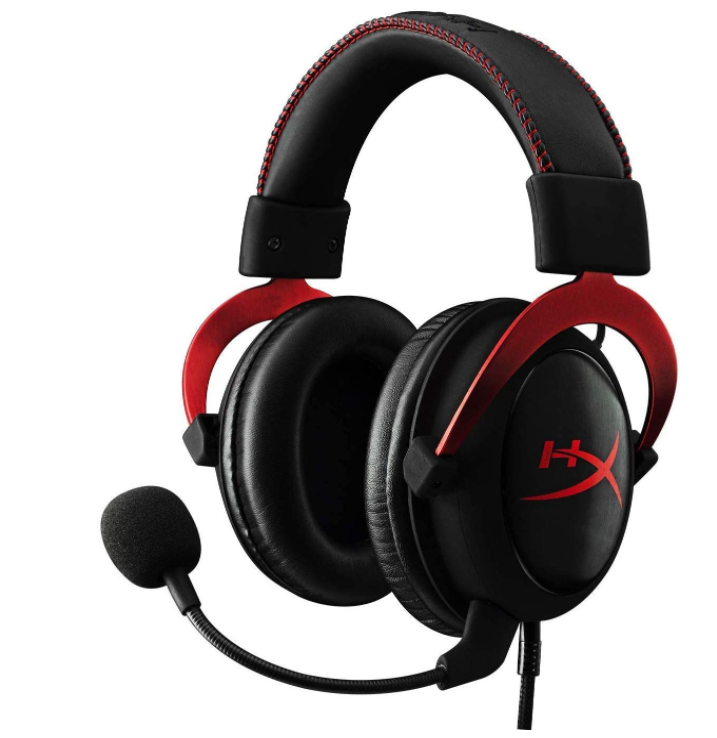 The designers at HyperX have been able to create a model of the ultimate gaming headset for CSGO with the Cloud II headset. They were able to pull this off by combining the attributes of a sturdy, minimalistic build, snug fit, audio quality that is above average, and a solid, removable microphone.
These headphones might not make a great impression at first sight, and they really are nothing out of the ordinary in many ways. However, the main attraction is not from any mindblowing technology or special features. The Cloud II is highly rated because it is able to perform all its functions in a very reasonable and reliable manner.
HyperX Cloud II headphones have an exquisite build. They come in different cool colours but the plain black and grey ones look especially more subdued and subtle. They are made with an aluminum frame which makes them longlasting. The mic is detachable, so you don't draw unnecessary attention to yourself when you decide to wear the headphones while moving around daily.
In addition to being convenient for use in your daily activities, the interchangeable ear cups and comfortable headband also make these headphones very comfortable for many people. The best part is that the device is compatible with other audio platforms due to the connectors included.
When connected to a PC, the Cloud II offers virtual 7.1 Surround Sound. The headset still sounds amazing without the 7.1 surround sound and the mic quality is also above average. The mic is clear and moderately quiet and though it is not the best for broadcast or professional jobs, it functions well in enabling clear, smooth communication between you and your teammates.
2. Sennheiser GAME ZERO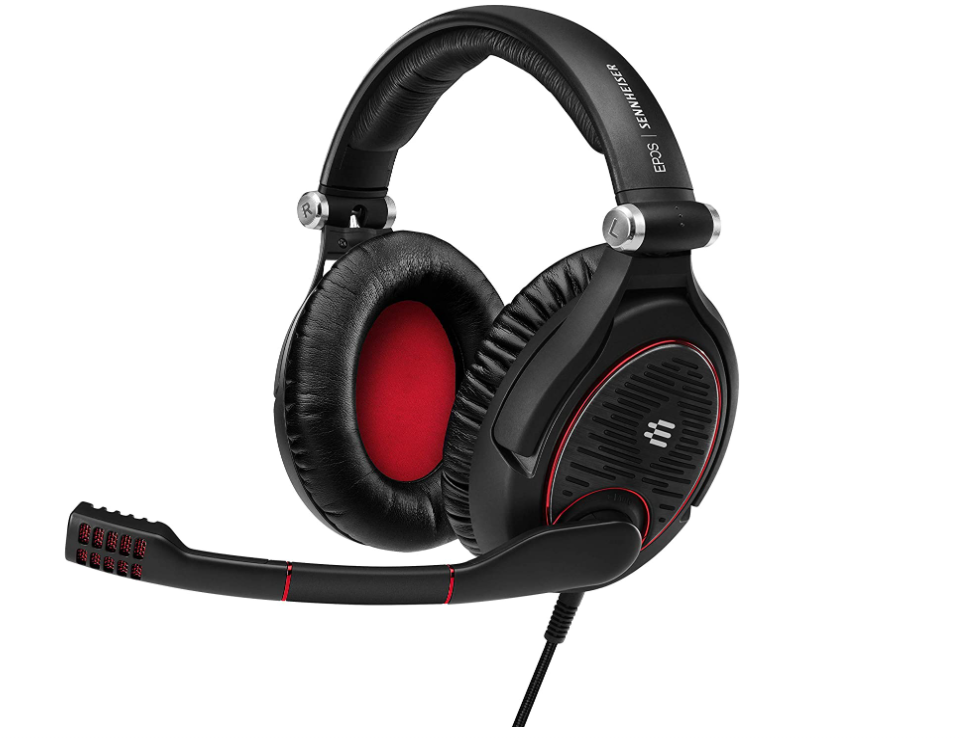 To some avid gamers, the Sennheiser brand might be somewhat unfamiliar. However, this company's operations have revolved around audio ever since its inception back in 1945 and it is safe to say that they are really experienced in this business.
The GAME ZERO is evidence of Sennheiser's prowess in the business of producing audio devices. The sound quality in this device is unmatched by any other headset available on the market. It delivers clean and accurate high and mid-range notes while not yielding to the overwhelming bass levels that seems to be trending among most gaming headphones.
The microphone also stands out among the best headphones for CS:GO in the market. It offers excellent noise cancellation and delivers your voice with great precision, devoid of any crackling or white noise.
The headphones fall behind when it comes to numerous features. They lack virtual surround sound or any other similar cool features and the only controls offered are in form of a mute mic and a general volume wheel.
Nevertheless, Sennheiser Game Zero is an extremely comfortable pair. It never feels too heavy, and it delivers an audio and microphone quality that is on the higher superior end.
3. Logitech G Pro X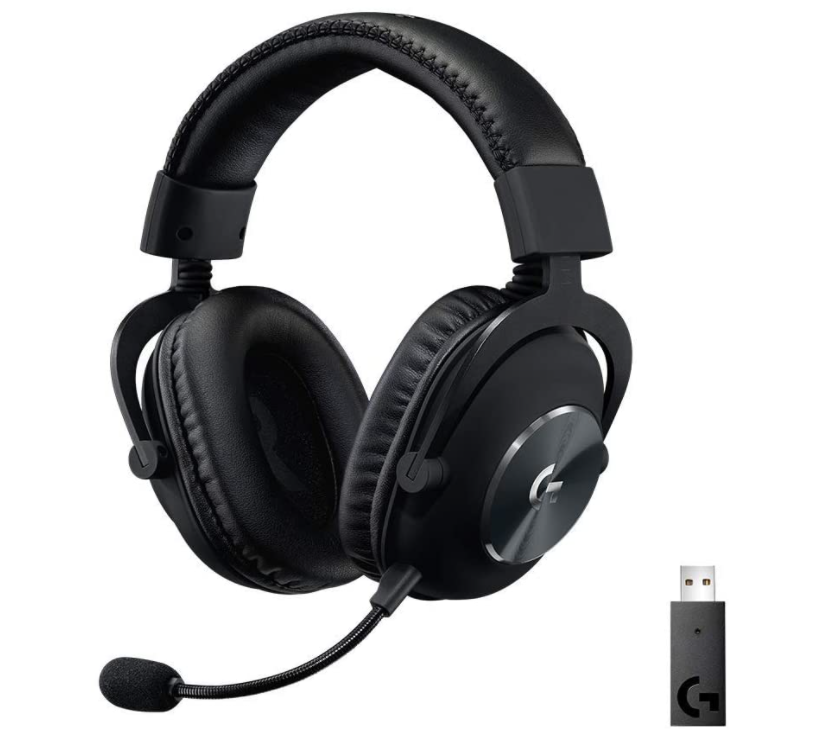 These headphones are designed for the most competitive gamers out there. They are for you if you are not into decorative lights or striking, spectacular designs and all you want is to be at your best performance during competitive gaming.
One of the most remarkable features of this device is that it is equipped with Blue Voice microphone technology. Blue is also the maker of Yeti and Snowball microphones which are widely known to be awesome sounding desk mics. They are used by a lot of streamers and other users who want the transmission of their voice to be as excellent as possible and can't go for a regular headset mic. You also get a lot of controls to tune this mic, so you don't have issues like too much background noise coming in or your voice sounding too subdued.
Apart from the excellent mic quality, these are very comfortable and long lasting headphones. They are built with aluminum and steel and covered with memory foam for a good cushion effect. Sporting a DTS HEADPHONE:X 2.0 surround sound, they also have a very impressive audio quality that can be further improved on through customizable options on the software. This is one of the most ideal choices if you're looking to buy the best CSGO headset that prioritizes all the essential features for competitive gamers.
4. Sennheiser HD800 S Headphones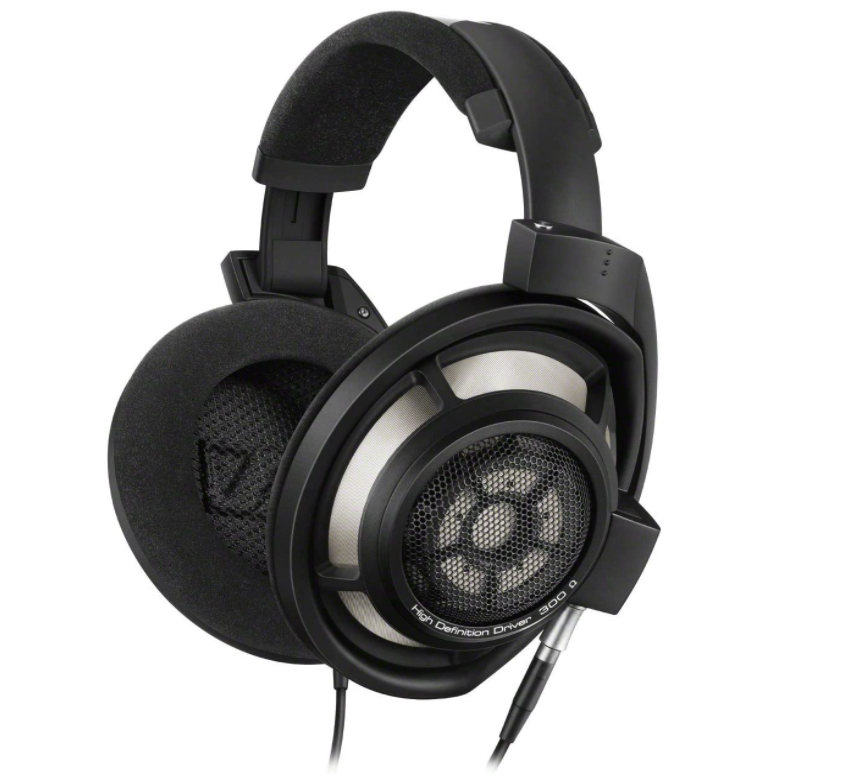 The Sennheiser HD800 S Reference headphones are one of the best CSGO headphones on the market, and they are sold for an expensive price of over $1,000. They are the choice headphones of professional gamers and competitive e-sports players, like Tfue from Fortnite.
These headphones give out clear, natural sounds and cut down noise pollution with the help of the on-board patented absorber technology. The absorber technology works by absorbing excess resonance energy associated to balance high-frequency responses, while optimizing low-frequency responses to give excellent audio output.
The HD 800 S headphones are built to deliver perfect sound quality. They also offer one of the best degrees of comfort that headphones can give. The headband is well padded, and the ergonomic ear cups are well cushioned and feel soft and luxurious. You can enjoy long gaming sessions without the headphones making you feel uncomfortable.
These headphones are produced in Germany and are made with some of the finest materials.
5. SteelSeries Arctis Pro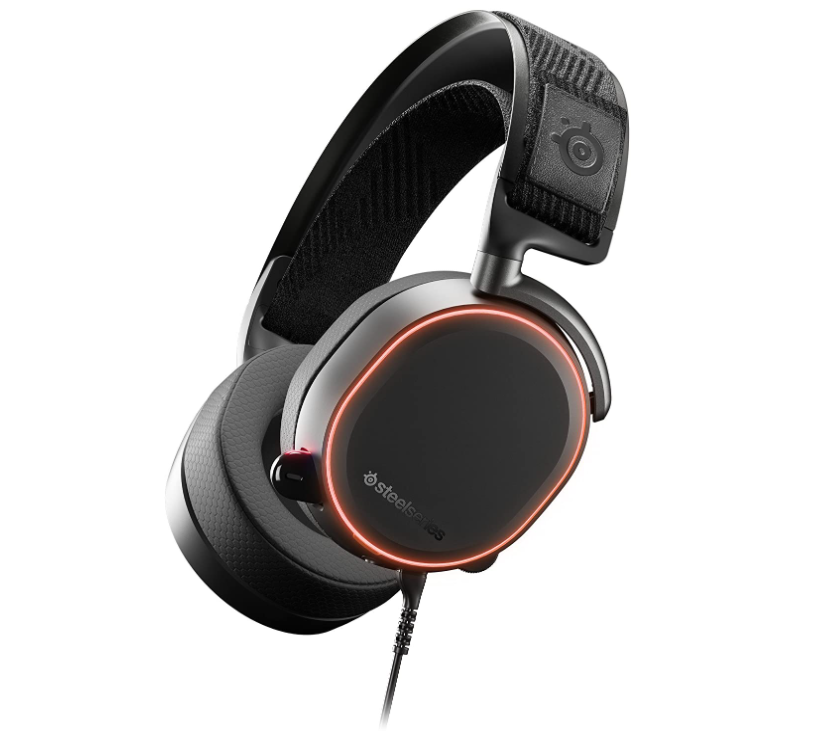 SteelSeries Arctis Pro is an ideal choice gaming headset for Counter-Strike:Global Offensive if you're not on a limited budget. There are a lot of unique features that make it worth its price. The incredibly lightweight design is arguably one of the most relevant selling points that it has. Steel Series Arctis Pro is one of the most lightweight gaming headsets that are available on the market.
The manufacturer was able to perfect this lightweight property by working with a minimalistic frame design, devoid of any unnecessary plastic or material that could add to the net weight of the headset. It is always more comfortable to use a lighter headset because it doesn't cause much tension on the head and doesn't add extra pressure to the back.
This device has a microphone just like every other headset and it records very loud and clear speech. Hence, it is suitable for engaging in conversation with teammates during an intense firefight. On the other hand, you may not need this feature all the time and this is where the more quiet side of the headset comes in handy. You can retract the microphone back into the body of the headset so that it looks just like a pair of regular headphones that don't come with a microphone. Then when you need to use the microphone again, you can pull it back out again just as easily. It is activated/deactivated automatically when you pull it out or back in.
Steel Series Arctis Pro headphones come with proprietary software with which you can adjust the sound output to your own preference in every way. You can customize every single thing about the headphones, from the low to the high notes, and make it sound just the way you want.