If you're searching for the best gaming headphones without a mic included to buy, we have researched the available options and selected the five best for you in this article. You are sure to get the best audio quality from our recommendations. All of these headphones are great for gaming and for listening to music.
If you already have a high-quality microphone as a content creator or video game streamer, then you can buy any of these gaming headphones to make a great complementary piece. They give you excellent audio quality in order to get the best out of your games and make your audio editing job more professional.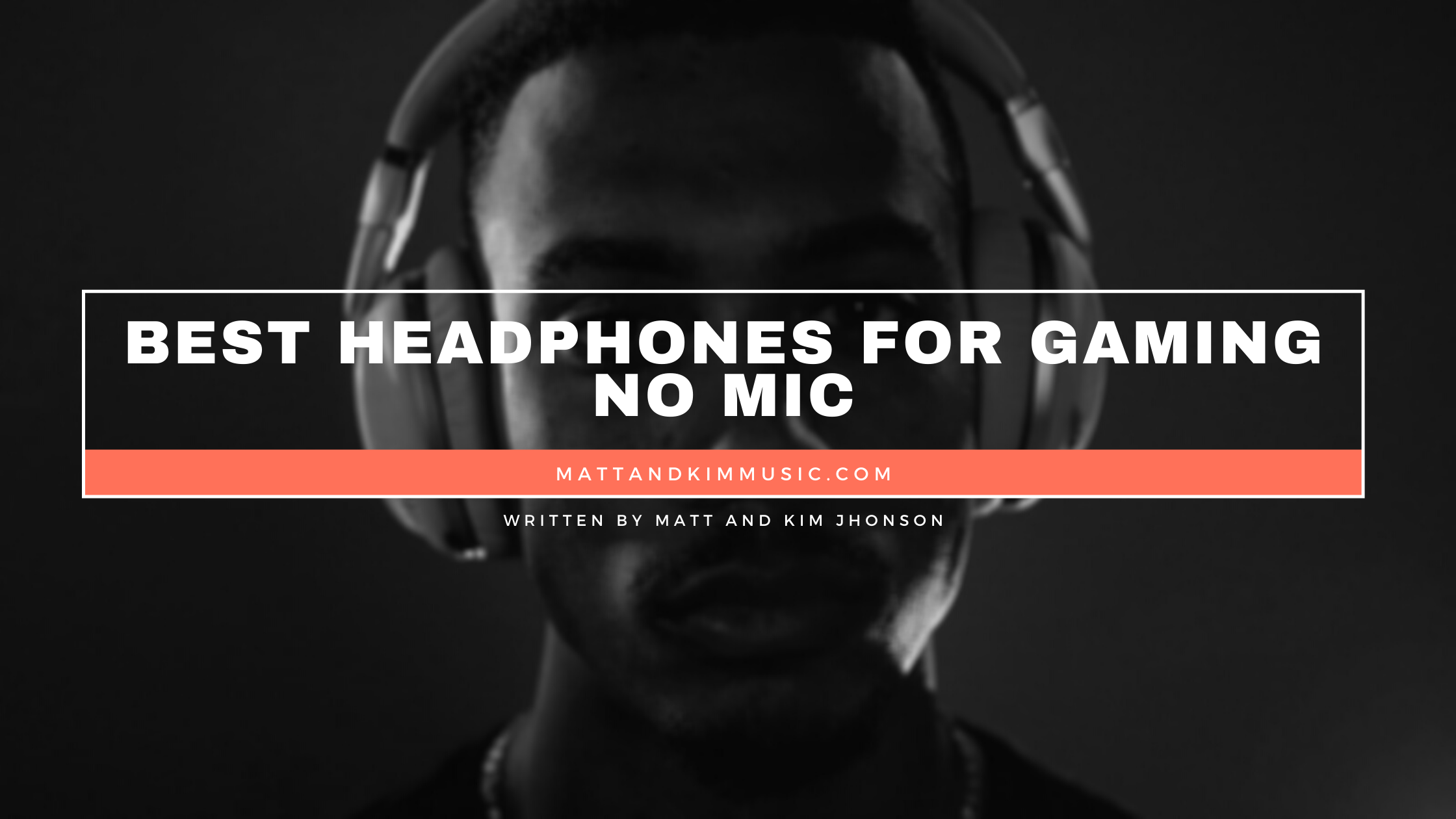 Headphones for gaming can also be used to just listen to music. They usually have an exceptional audio quality which you can hardly get from using your cheap or regular headphones. You are missing a lot if you have never tried using any of the best headphones for gaming no mic. You should get one for yourself and be amazed.
Best headphones for gaming no mic in 2021: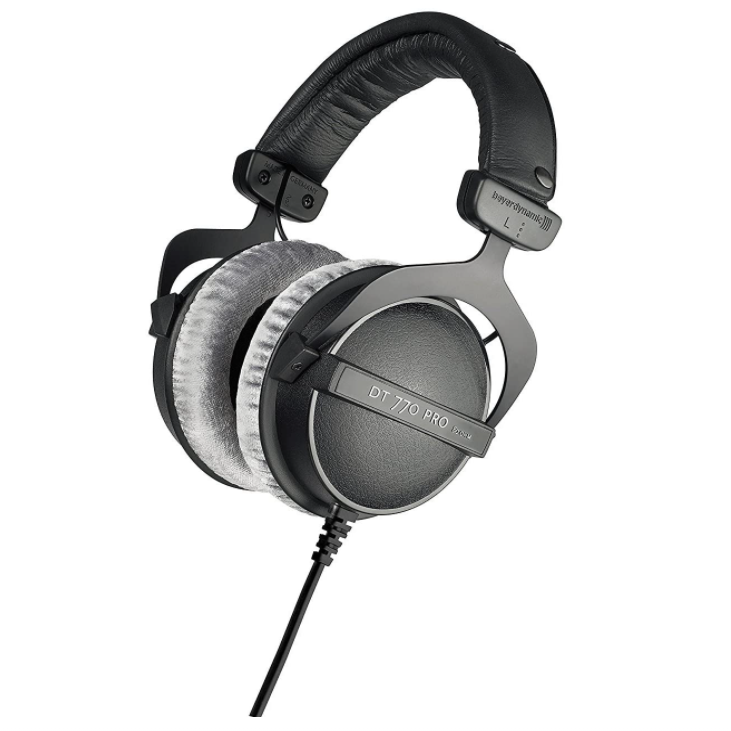 These headphones are carefully designed to give you enough comfort and great, unrivalled audio quality. They are very durable, with good noise isolation and they have a closed-back design with a great soundstage.
They are a sturdy pair, built with strong metal and plastic. The velour earpads further make them a bulky and superior pair of gaming headphones without a microphone. Beyerdynamic DT 770 PRO has more depth and width than most high-end gaming headsets with 7.1 surround sound.
During competitive gaming, it is important for you to be aware of the position of your enemies. You can achieve great positional accuracy by listening for audio cues, and this is why you need these headphones. They can be a secret weapon that will make you the envy of other gamers.
DT 770 PRO headphones have an innovative bass reflex system. They have a three-meter cable that connects to only one side so that you don't have to deal with tangling wires while you're gaming.
In addition to being convenient, the headphones are also very comfortable thanks to the adjustable, soft construction.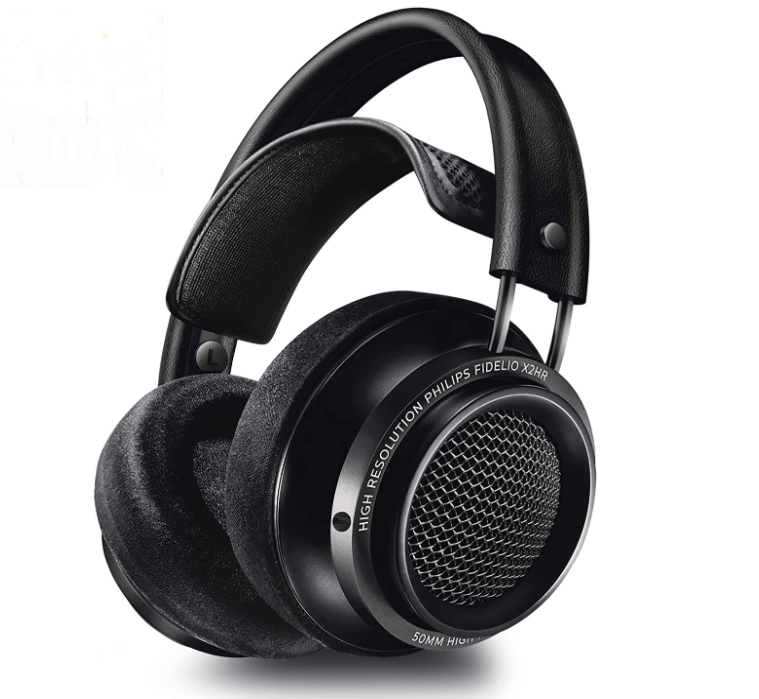 Philips X2HR Audio Fidelio headphones will help you get completely immersed in your game. They are optimized to produce clear and precise sounds from any audio format. Hence, you can use them to get the best sound from each of your media experiences besides gaming.
These headphones are equipped with tested, fine, handpicked speakers with 50mm drivers. The dynamics of the sound are excellently reproduced using the high power neodymium magnets. Due to the open back design, there is no buildup of air pressure behind the driver. This enhances the proper balance of sound frequencies and better transparency of sound. The headphones have a superior build consisting of high-quality plastic and a lot of metal. They are built to last for years.
With a 15 degree tilt, the ear cups align with the natural shape of your ears to prevent background noise from coming in and keep your audio output from filtering out. The headband is adjustable and features an airy 3D mesh that is breathable and flexible so that it fits your head perfectly.
The earpads are also cushioned with soft memory foam for maximum comfort and breathability. This also helps to prevent excessive build-up of heat and pressure so that you can use the headphones to play for as long as you want. Though these headphones are not designed specifically to be used for gaming, they can hardly be rivaled by any other product in our list of the best gaming headphones no mic.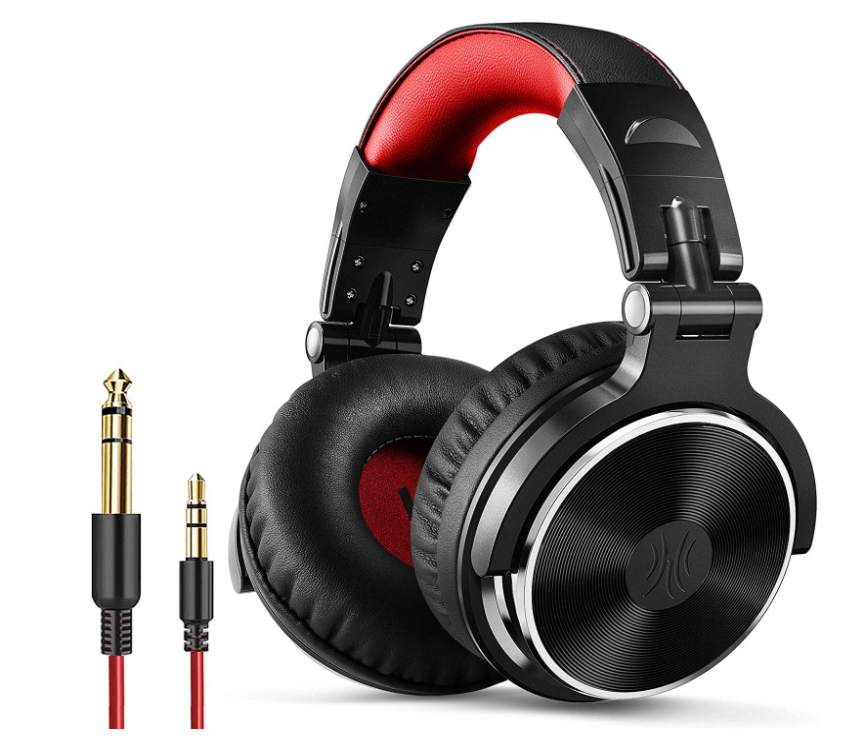 These headphones are designed to offer you the clearest, most superior sound with maximum comfort. They have large 50mm drivers which complement the neodymium magnets to deliver powerful bass, crystal clear vocals, and crisp high notes for sounds with high frequency. You will not miss a single detail while playing your game.
The ear cups are cushioned and designed for decent noise isolation and to give you a comfortable experience. They are also able to rotate 90 degrees to give you single-ear monitoring so that you can listen through only one ear. This comes in handy when you need to maintain some degree of awareness of your physical surrounding.
Since the headband is adjustable, you can manipulate it to fit your head properly. The headphones also have Shareport technology which lets you connect several headphones to one device at once without splitters, so that several people can listen to the audio at the same time. One Odio headphones are foldable, hence, ideal for storing in compact cases and traveling.
One Odio created this device with a cord that can be extended up to 3 metres to make up for the absence of an adapter. These awesome headphones for gaming definitely deserve a spot on our list.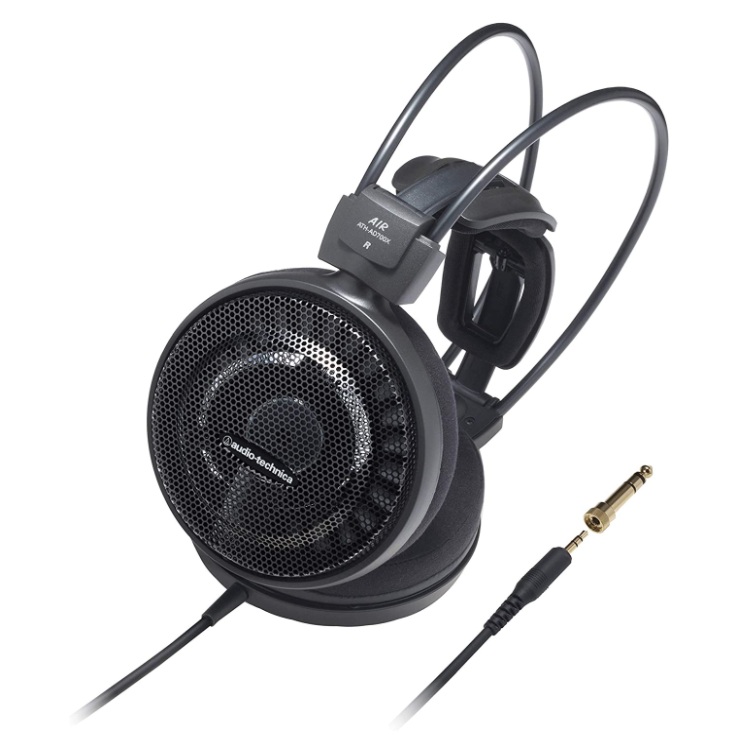 The ATH AD700X headphones from Audio Technica are designed with cutting edge engineering and robust construction.
They have 53mm drivers which dish out crisp and crystal clear sounds. The open ear design of the ear cups ensures that you feel no pressure on your ears and you can wear the headphones for several hours without really feeling that you have them on. The ear cups also fully cover your ears to give you the full immersive experience.
The excellent audio quality of this device is enhanced by the lightweight, aluminum honeycomb frame. There are 3D wing supports attached to the overhead hammock which you can adjust to optimize the fitting and comfort it provides.
The earpads are flexible and covered with fabric. They make the durable and confortable headphones for you. The headphones offer a great richness of detail which can be very beneficial. They offer you a sound stage of immense depth bandwidth that is unrivalled by any other headphone. You can hear even the faintest of noise in your game, like a bird flying above, or the most subtle footsteps of a zombie approaching to attack you from behind. It is just like having superhuman hearing abilities.
Audio Technica ATH AD700X headphones are built with plastic, and they feel like the comfiest gaming headphones without a microphone ever.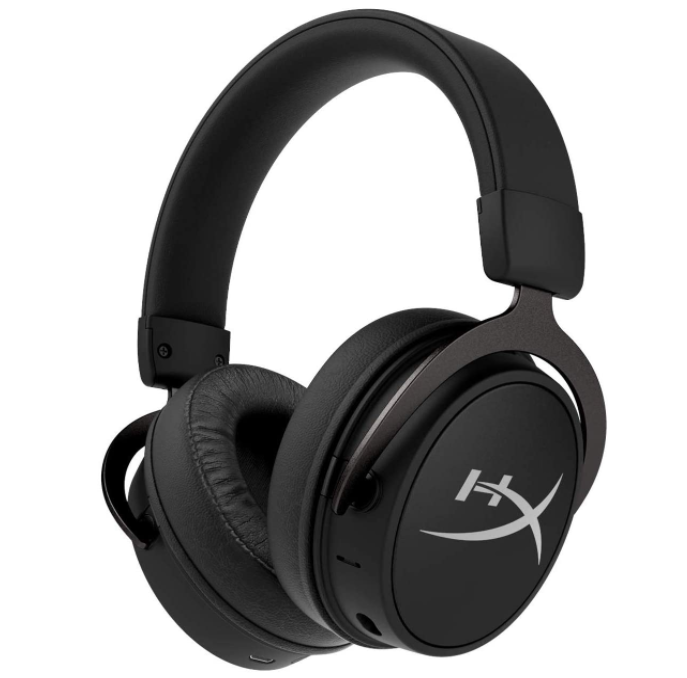 This headset for gaming with no mic by HyperX is designed to operate in either wired or wireless mode, depending on your preference. You can remove the cable and use the headset with any Bluetooth compatible device for up to 20 hours.
The Cloud MIX is a Hi-Res Audio Certified headphone that produces excellent audio within a frequency range of 10Hz to 40Hz, ensuring that you hear all the richness and get fully engrossed in your gaming experience.
Cloud MIX is extremely comfortable thanks to the soft memory foam and luxurious leather covering. It is ideal for use during marathon gaming.
The sturdy aluminum frame makes it able to endure rigorous and harsh conditions of daily use. For instance, you can fling the headphones at the wall in frustration several times without it falling apart.
There is a wire included in the package for when you want to use the headphone without Bluetooth. It is compatible with any device with a 3.5mm port, hence, it is very versatile for serious gamers. This device also comes with a microphone, but you are not stuck with it as it can easily be detached.
It also comes with a high-quality package, making it an irresistible package that is hard to beat.