The whole point of virtual reality is immersion; to make you feel like you're actually in the game. Getting the total immersion experience where you become oblivious of your physical world and become part of the virtual one is highly dependent on hearing the sounds around you. You will not get that immersive experience when you hear outside noise, or when the sound quality is poor, or when there is no HD 3D surround sound.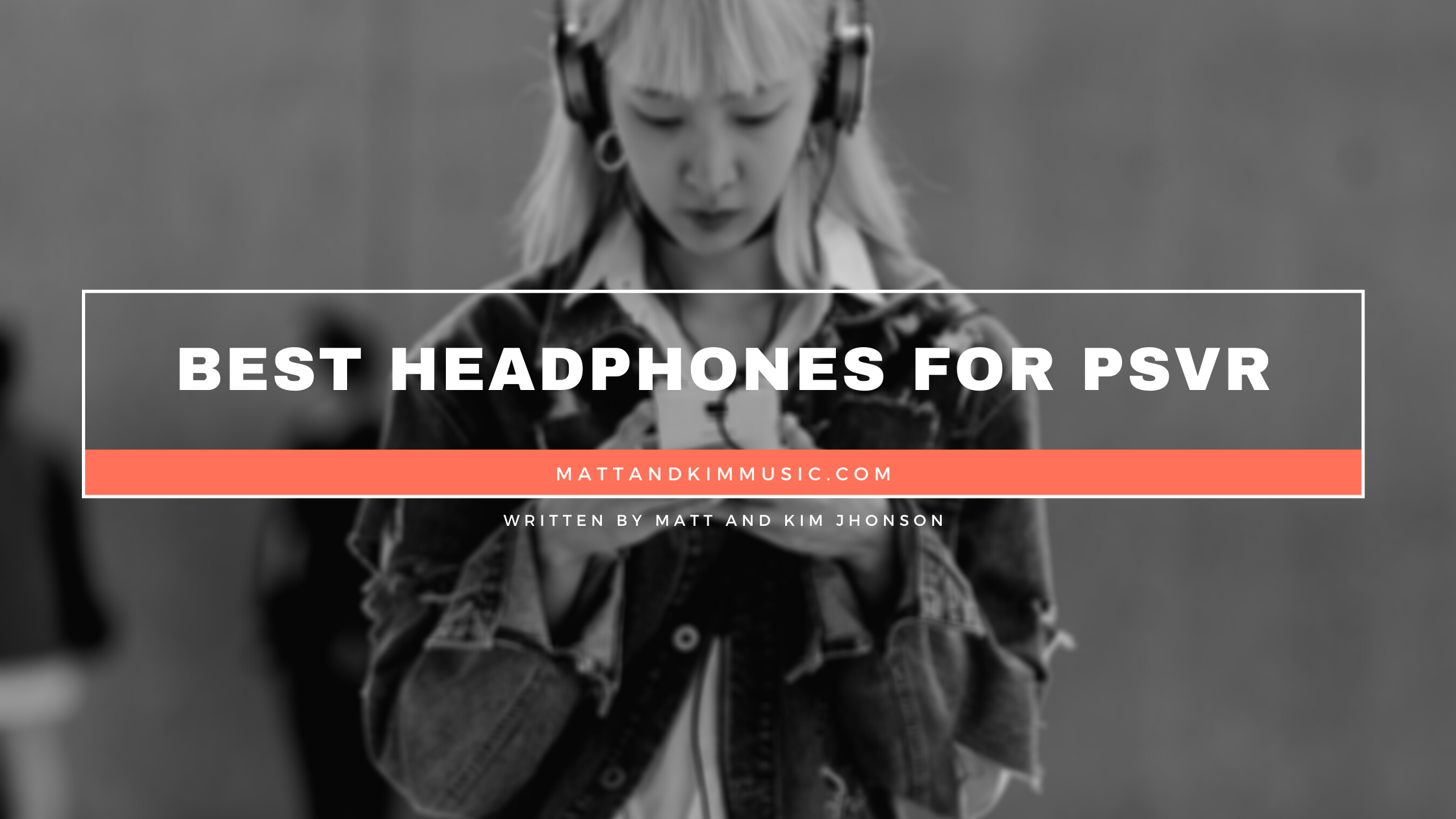 It is also very important for you to be able to hear sounds from any direction so that you can know when it is the right moment to turn your head. If you're aware of sounds in the physical world as well while playing VR games, it will simply deprive you of the full immersion experience. The more superior the gaming headphones you use are, the more immersion into the virtual world you get. If you're new to using headphones for PSVR, we have the ideal ones for you to try out.
Best headphones for PSVR for 2021 in the list below: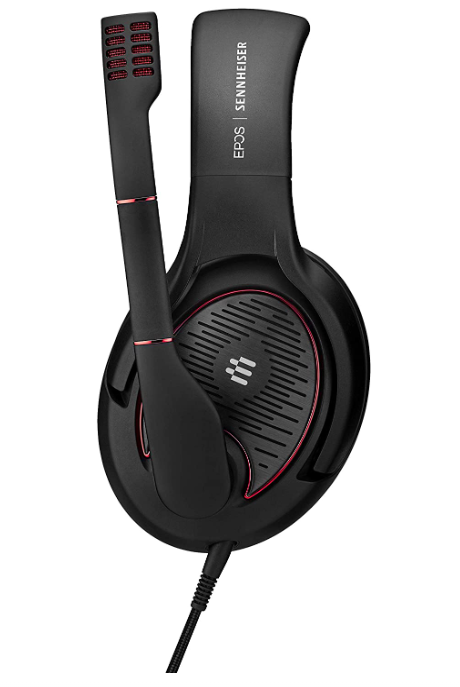 Sennheiser Game One headset is specifically designed for VR gaming. The audio quality is excellent, though there are headphones that give better audio qualities on this list. It is light weighted and has a pad at the top of the headband, making it a very comfortable pair of headphones.
The Game One is an over ear headphone equipped with noise cancelling technology that effectively prevents noise in the environment from getting in. There are vents built into the ear cups and breathable plush velour which help to prevent the accumulation of heat and keep the ears cool during long hours of use.
One unique feature of these headphones is that it has an in-built boom arm microphone which is able to pick up sound at any frequency and give out high-quality sounds. It is sensitive to a wide range of frequencies. The microphone also has a noise-cancelling technology which keeps out distracting ambient noise to ensure uninterrupted conversations.
These headphones for PSVR are worth considering if you would like headphones that let you record your voice while playing games.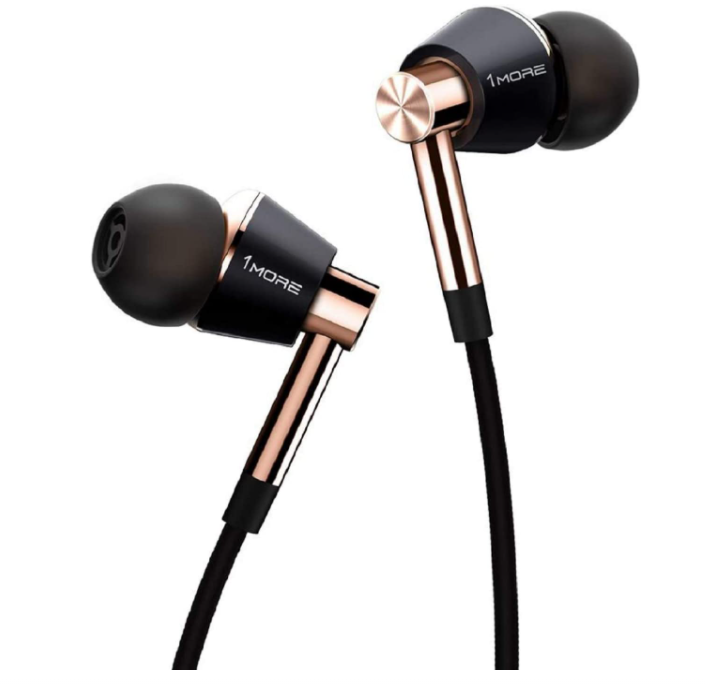 1More Triple Driver IN-ear gives you the best sound that any earphone can give. They come with three drivers which are responsible for dishing out detailed, well-balanced sounds from the high to the low profile ranges. The interior design of these earbuds was done by a Grammy award-winning sound engineer.
Though the earphones do not come with active noise cancelling technology, you can filter out a reasonable amount of outside noise by using the right size of silicone tip to create an improvised seal. 1More Triple Driver In-ear headphones look very pleasing and are ergonomically designed to fit snugly on your ears.
The headphones also have an attached microphone; a high-quality MEM mic which is not really supposed to replace the inbuilt PSVR mic but will come in handy when you need to use the earphones with your mobile phone. 1More Triple Driver is a great option if you would like a pair of earphones for PSVR and not headphones.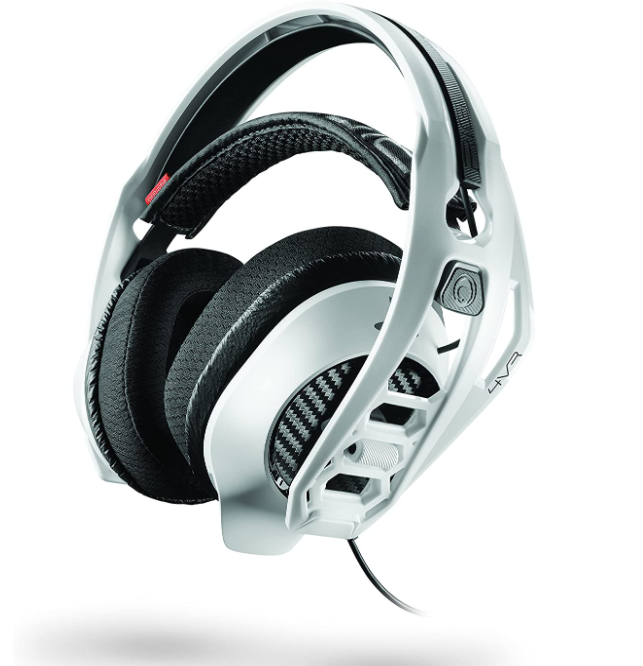 The Plantronics RIG 4VR is an officially licensed product and is one of the best headphones for PSVR.
It has an oval-shaped helmet and is designed to be easily adjustable while using VR visors. The earmuffs also have a peculiar oval shape and are rather smaller than usual, hence, they can be uncomfortable when the wearer has big ears.
There is a removable microphone in the left earphone and the cables connected at the back let you connect this device to your PlayStation VR without much hassle. Plantronics RIG 4VR headphones can also be configured to be compatible with PC, MAC, mobile devices, PS4, and other console controls because the cables are easy to connect and disconnect.
These headphones are comfortable and are designed with ventilation in mind. While this helps to prevent heat retention, it also prevents effective blocking out of environmental noise. Ambient noise can go in to some extent, although you can still get at a good degree of immersion while using these headphones.
The headphones are equipped with 40mm aperture drivers which have a low-frequency resonance and works to improve the bass while they still retain all the details of the sounds. The microphone can be removed, folded to mute, and has a noise cancellation feature, hence, delivering a surround stereo sound and exceptionally crisp and clear speech.
Plantronics RIG 4VR headphones are one of the most reliable headphones for PSVR. They have a sleek design and are suitable for prolonged use because of their light weight.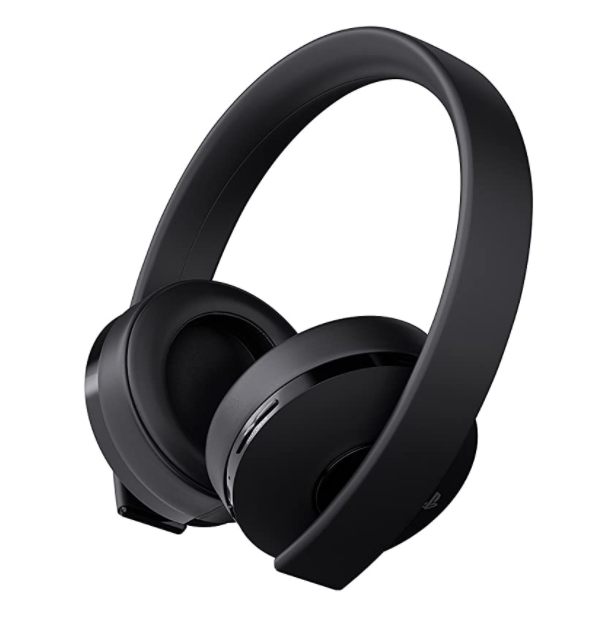 These wireless headphones sport a 3.5mm cable so that you can connect and use them conveniently with PlayStation VR and mobile devices.
They are the favorite headset of gamers all over the world because they offer more comfort and deliver a more superb audio quality than most other gaming headphones out there.
The 7.1 high fidelity virtual surround sound adds a lot more intensity to the PS4 gaming experience and lets you hear every sound detail, making them unarguably one of the best PSVR headphones you can find on the market.
The design of these headphones is innovative, elegant, and durable. The earpads cover the entire ears and are breathable, making them comfortable to wear for long gaming sessions.
The right handset of the new Gold Wireless Headset contains two microphones that have noise cancellation technology. Unlike the previous version which allowed external noise filter in easily and disturbs communication, this headset lets you communicate smoothly with other players. Like the previous version, this also has integrated microphone volume and mute control with which you can adjust the settings easily while playing.
You can also get more from this device by downloading the additional app from Sony on your PS4 in order to load other specific audio modes. These have been developed by the manufacturer to give you an even better gaming experience when you are using these headphones for PSVR.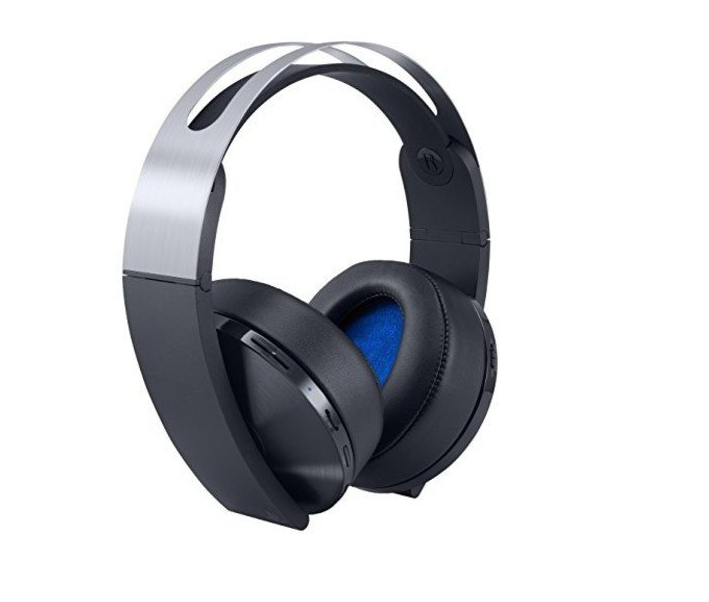 These headphones are highly rated in the audio and gaming world. They give you an exceptional 7.1 virtual surround sound with 3D audio. They also have adjustable levels that let you customize your audio experience to your taste.
Though these headphones are wireless, they come with a 3.5 mm stereo cable, letting you have the best of both worlds. When you're playing non-VR games or listening to music, you can go wireless instead of being tethered to your game console. And when you're playing VR games, you can get the complete 3D virtual surround sound experience by plugging your PlayStation VR headset into your console.
Some users have reported that this device lets in too much noise from the environment because it doesn't fit properly on the head. However, there are very few headphones that can be compared to the Sony PlayStation Platinum headset in terms of quality. It is one of the most ideal options to go for if you're looking for the best headphones for virtual reality gaming.