The stress created by the use of cumbersome wires is gradually coming to an end thanks to the constant improvement in technology. The availability of abundant headphones resembling earplugs and numerous wireless earphones in the market has enabled us to enjoy wire-free music listening.
Unlike before, headphones are now smaller, earplug-like, and more user friendly than ever. Some models are equipped with amazing features such as the noise-canceling technology that eliminates ambient noise especially when you are using the device in a noisy environment. Added to the features is Bluetooth that is compatible with a faster connection to a music system. So, this type of Bluetooth headphones with earplugs saves you the stress of untangling wires.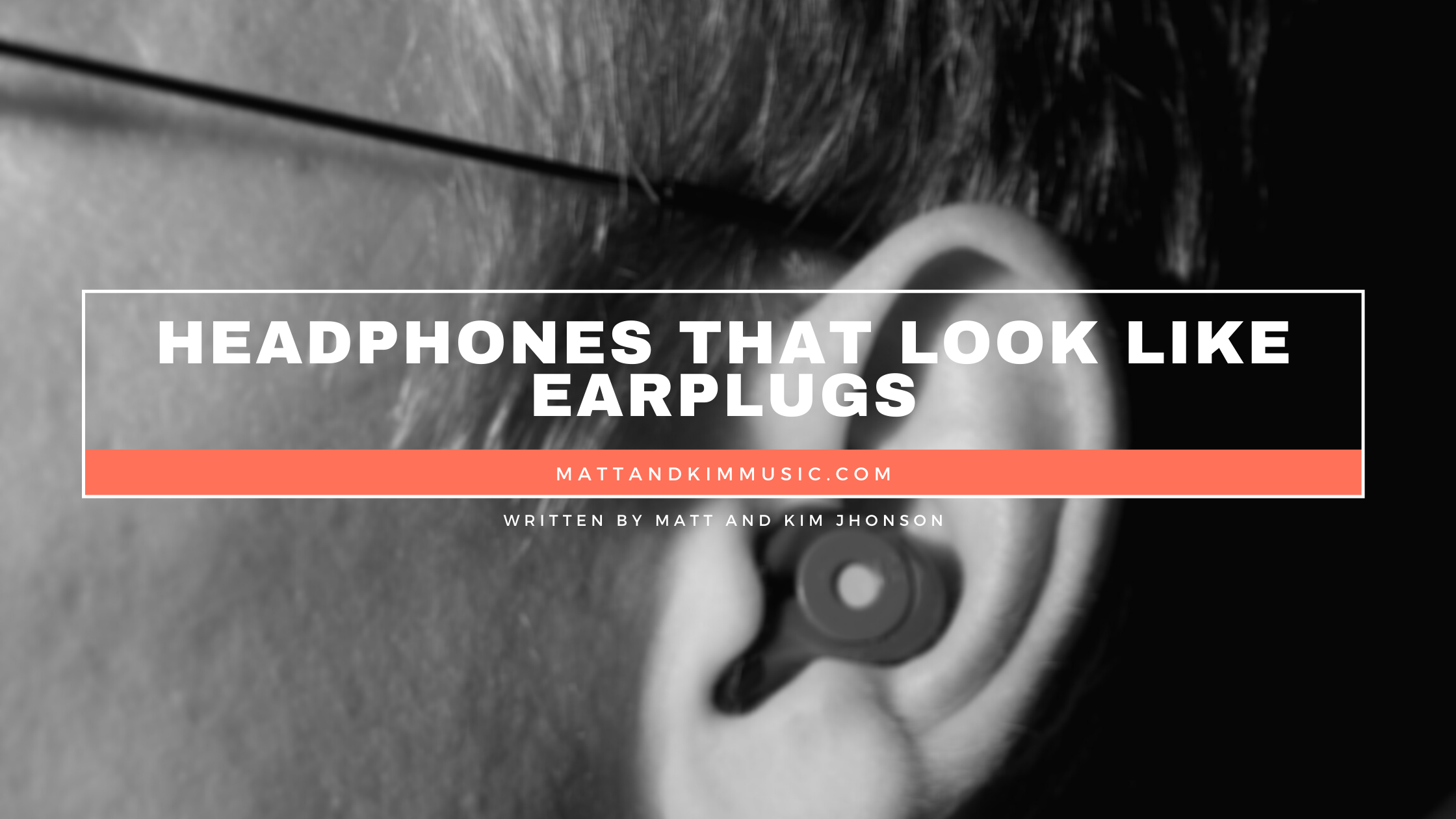 Headphones that look like earplugs are comfortable on the ears. Hence, such development has had a significant improvement in the listening experience. After using these headphones, you can easily slide them back inside the casing because the protective magnetic charging case prevents them from getting lost. Headphones like earplugs protect your ears from damage and guard them against the destruction that is usually caused by exposure to loud noise.
If you need to wear hearing protection but would also like to listen to music, we have reviewed and selected the best headphones that look like earplugs from which you can choose your preferred option.
Best headphones that look like earplugs in 2021:
1. ISOtunes Pro 2.0 Bluetooth Earplug Headphones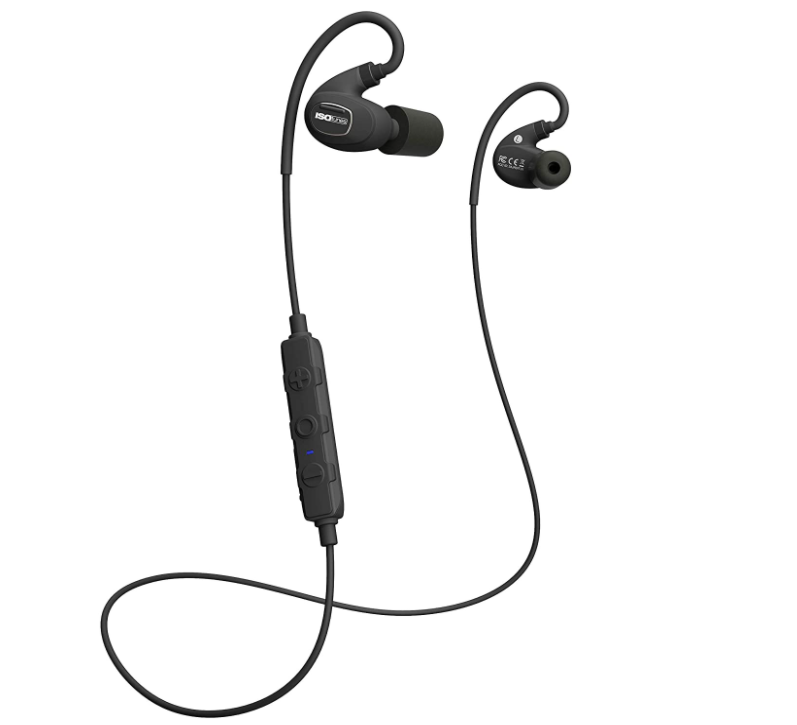 These hearing protectors are discreet and comfortable. Unlike noise-canceling headphones, they take up less space. Hence, you can use them while wearing a hard hat or any other hats.
These Bluetooth earphones are compatible with Bluetooth 5.0 technology. They have a high Noise Reduction Index and maintain two active connections, like phone and communications radio. With the help of the noise-canceling microphone, you can communicate on any of the two channels above, even in a loud environment.
The rechargeable battery that comes with a USB cable can last for 16 hours of talk time. The earphones are impermeable to perspiration, dust, or water (that is 1.5m or 4.9 ft deep).
Specially made for heavy-duty use, both earpieces have a robust chrome-plated brass shaft along with an amount of semi-rigid wire that you can adjust behind the ear to hold the earpiece intact while commuting.
These headphones that look like earplugs are made with three pairs of foams tips of varying sizes such as small, medium, and large.
The thin control has big rubber buttons to enhance operation.  Included in the package is a small soft storage case that is big enough to contain all the items and a pair of conical ear tips to listen without further hearing protection.
2. Plugfones Liberate 2.0 Wireless In-Ear Earplug Earbuds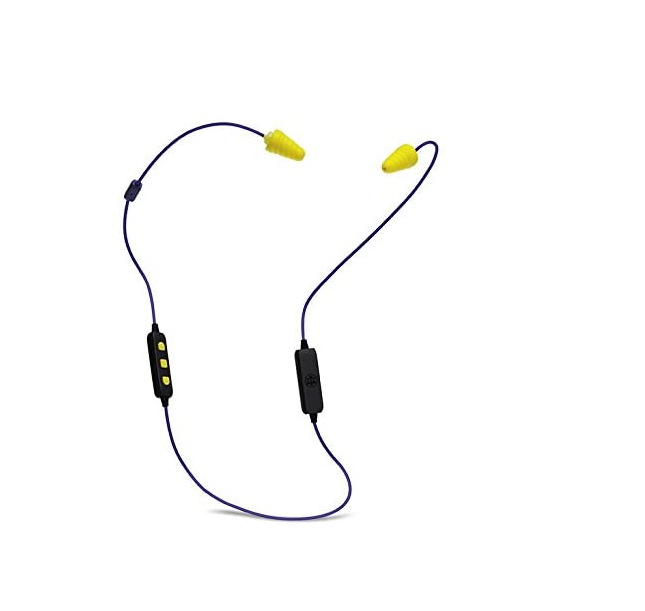 Plugfones was coined from the two words: earplug and headphones.  As for the Plugfones Liberate 2.0, they are all-encompassing earplugs and Bluetooth headphones. With their replaceable top structure, you can replace the earplugs whenever they wear out. They are specially designed to provide users with great comfort for hours of use. These headphones that resemble earplugs can withstand noisy conditions. Being silicon-made, they are completely sweat-proof.
In addition to spilling music, you can make and receive calls without experiencing any noise-related discomfort to your ears. The Liberate 2.0 also comes with the IsoTalk noise-canceling microphone. The mouthpiece is designed to deliver a quality call reception and eliminate any overabundance of wind clamor when you are outside.
The Quickdraw Easy Access Control (such as the volume and respite/play button allow the client to modify volume, skip tracks, and answer calls without even pulling out your phone.
3. Rowkin Bit Stereo True Wireless In-Ear Headphones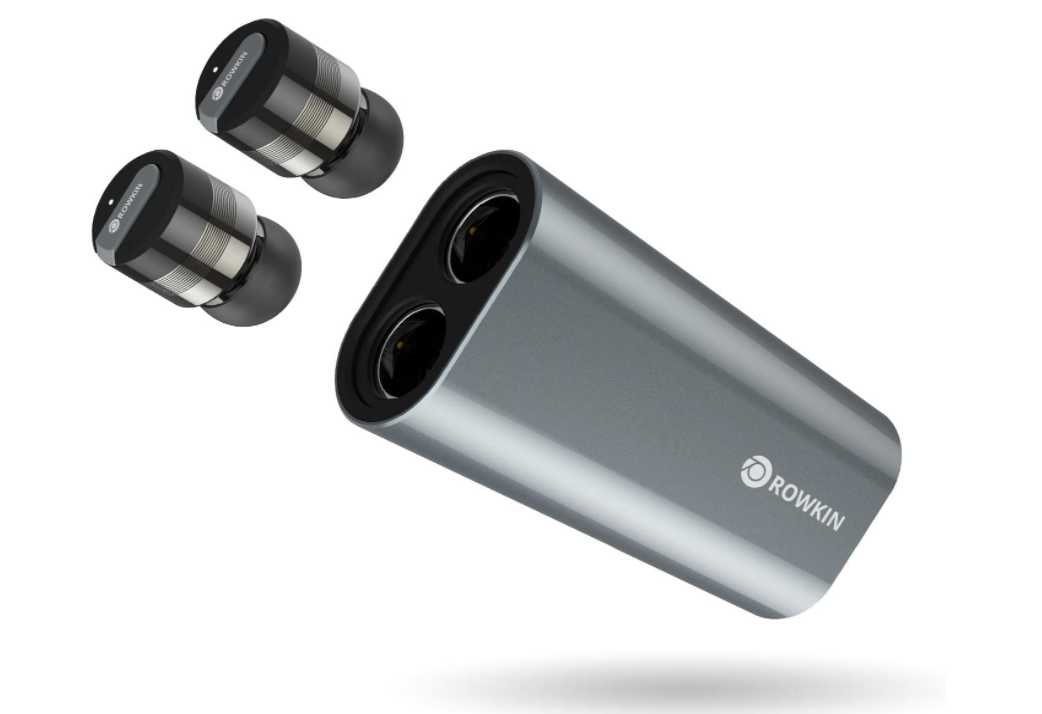 The small size of Rokin's buttons is one of its unique features. These headphones contain no extra bits or external buttons to fix them to your ear, and they are almost invisible when worn. Each button contains an outer case that acts as a button for functions like switching between songs and pausing playback. Thus, wireless earbuds become lightweight and suitable for running and other forms of exercising.
The wallet-size Bit Charge case is designed with a stunning satin finish. And you can use the case to charge your phone in an emergency.
These headphones like earplugs can work for up to 3.5 hours on a 10-minute charge. They are sweat-resistant, and they fit properly in their magnetic case.
An elongated charge box that functions as a power bank is included in the Bit Charge Touch package. Pairing and control of playback function very well. After pairing the button with your computer or phone for the first time, they can quickly connect once they are out of the case. The control scheme is moderately simple. It separates the common reading functions between long passes and taps on the outer part of each earbud.
These headphones are ideal for listening to music, and they work perfectly with pop, funk, dance, and soul records.
4. iFrogz Audio Plugz Wireless Bluetooth Earbuds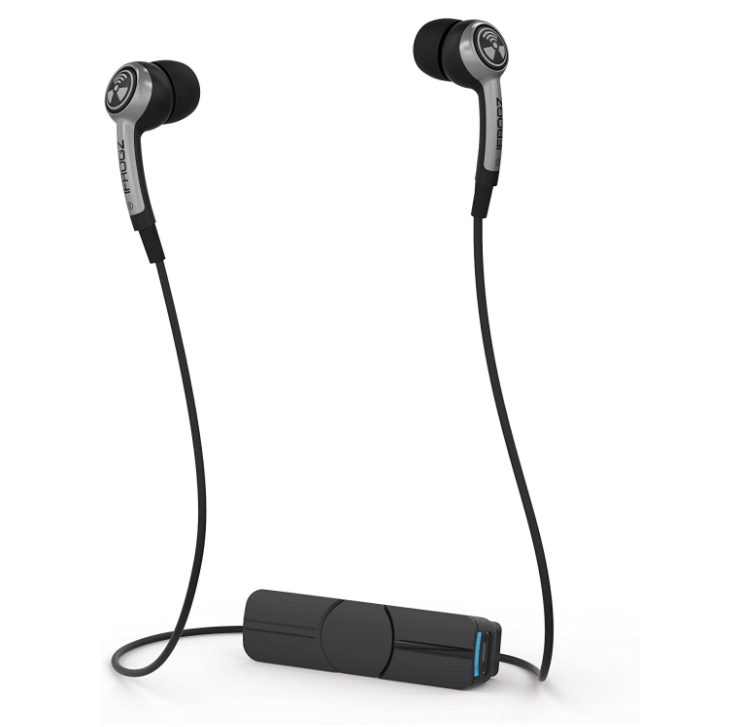 This great earphone has earbuds that resemble earplugs. The earbuds are specially designed using Reflective Acoustics — propelled sound innovation that identifies sound dependent on the fundamentals of hearing. Together with its amazing 9 mm drivers, every bit of your music is conveyed in a high-quality sound akin to what the craftsman required his audience to hear. Also, you can enjoy the usual sound nature of your preferred tunes for up to 10 consecutive hours.
These remarkable earbuds are confirmed to have the IPX2 entrance security rating. You can use these headphones that look like earplugs anytime you are doing exercises without exposing them to sweat.
Meanwhile, the organization recently announced a limited guarantee from iFrogz: the company offered to replace the earplugs for you when they wear out or get damaged.
The buttons of the remote headphones are simple and easy to explore for both sound and call settings; hence you are quite sure that your call and music controls are close enough.
Lastly, there's an attractive clasp that ensures that your earbuds are intact and are not used.
5. Plugfones Basic Pro Bluetooth in-Ear Earplug Earbuds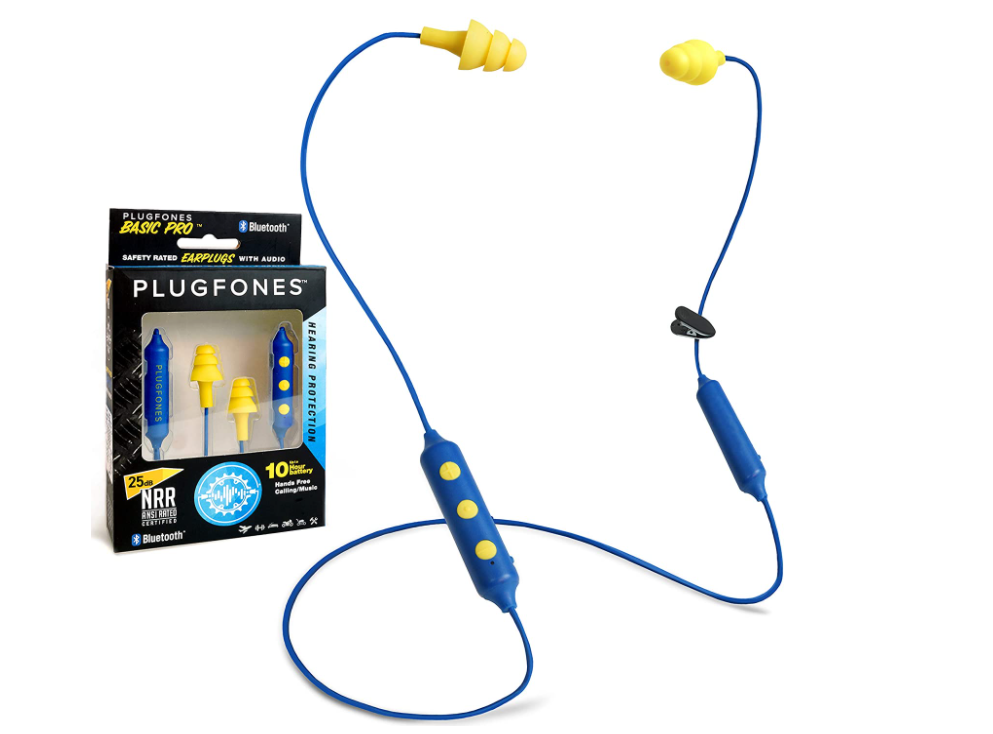 These earbuds come with Bluetooth 5 that enables them to connect easily to any close Bluetooth device. They are a sweat-resistant device, so you are free to wear them and engage in physical activities such as sport, hiking, or gardening without them causing any interruption or damage.
The proprietary Soundseal technology gives Plugfones Basic Pro a noise reduction level of 25 dB. But if this is insufficient, you can choose up to 29 dB. They deliver clear and balanced sound, and they are very comfortable to wear.
These earbuds are nice and stress-free with awesome sound speakers that provide great listening and hearing experience.
Moreover, they allow you to hear outside low-level noises when you are tuning in to your preferred sound which makes them suitable for loud environments.
These headphones that look like earplugs are designed with three rib silicone to prevent them from dropping or getting worried irrespective of the length of time the earplug is worn.