Living with damage to your hearing is quite a big deal, particularly in such times as these where noise is rife and one sound blend easily into another. Individuals living with hearing impairment cannot make use of conventional headphones because those are not optimized for their use.
The best option is to acquire headphones designed for the hearing impaired. It is a known fact that medical-grade hearing aids are expensive but that shouldn't stop you from listening to your favorite music, podcast, or audiobook.
With too many brands out there, choosing the best headphones for hearing impairment won't be an easy task. All of the brands in the market offer various models of headphones touted as having unique specifications.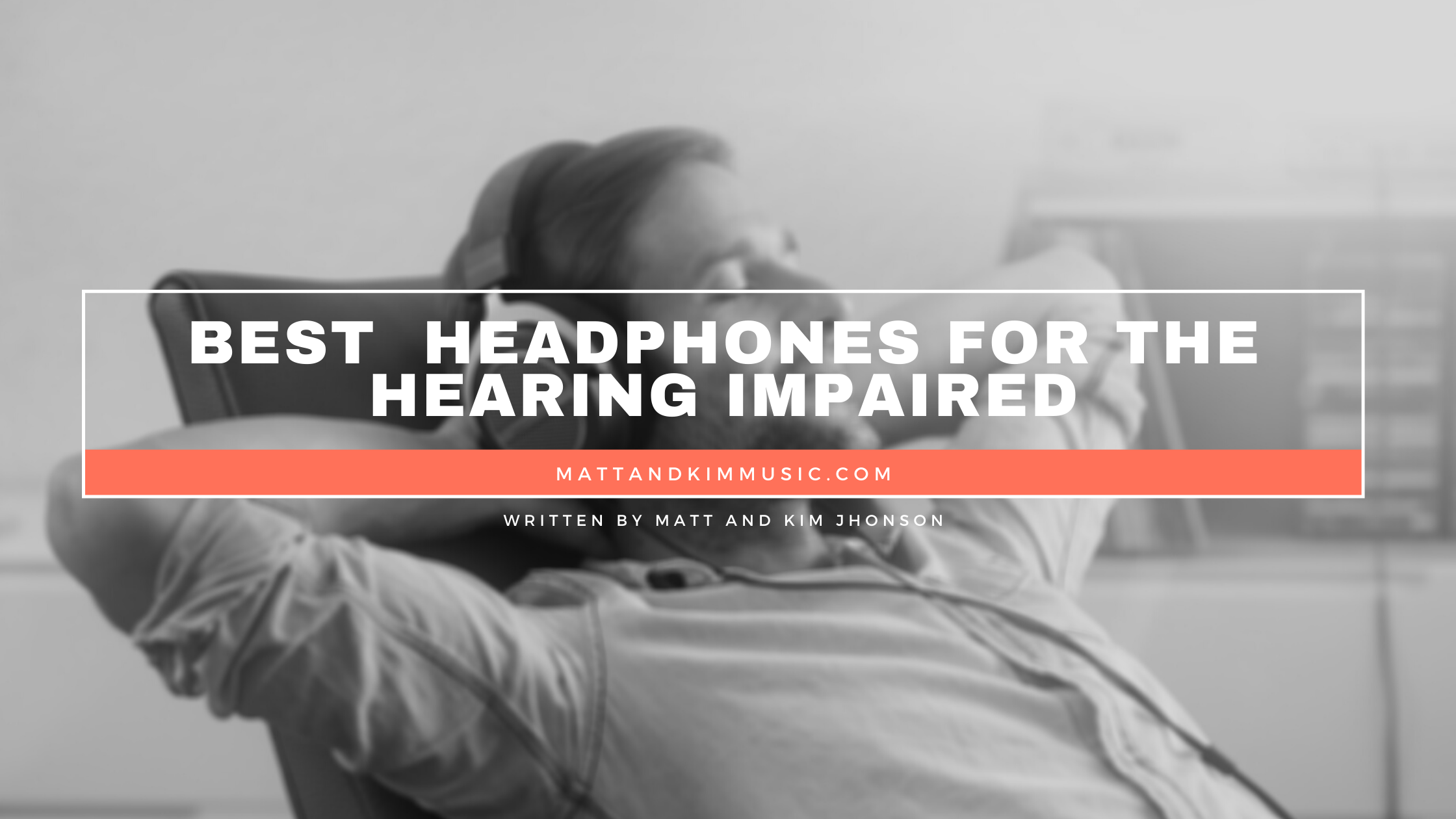 Some models are designed to work via bone conduction while others amplify. Irrespective of how they function, we'll examine the best headphones for people with hearing impairment. We have cataloged some of the best models available in the market and we are confident you will find something suitable on this list.
Below, you will find some of the best headphones for hearing impaired people.
Best Headphones for the Hearing Impaired:
1. Sennheiser RS 175 RF Wireless Headphone System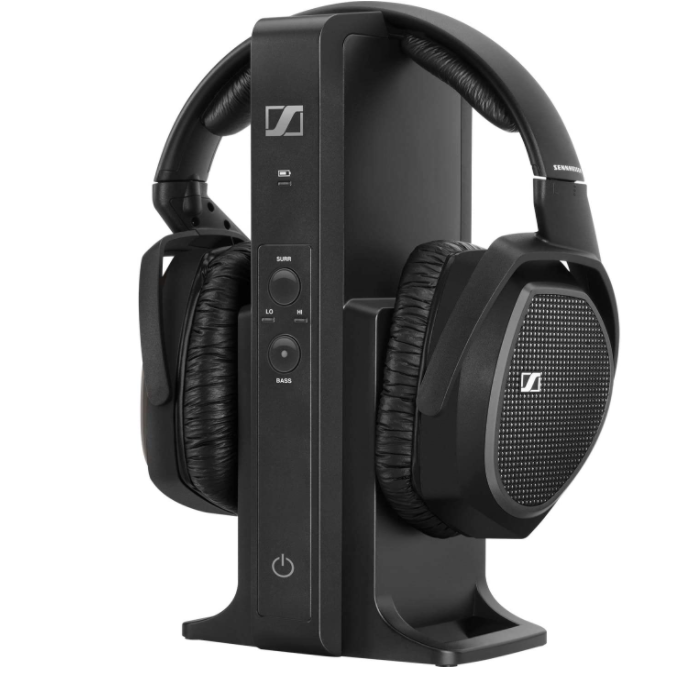 The Sennheiser RS 175 RF Wireless headphones are bone conduction headphones with lots of benefits packed into its small, ergonomic package. It is designed to allow you to enjoy sounds in your environment with ease.
The creative Bass Boost and surround sound setting enhance the sound from the television, transmitting them directly to your ear. This allows you to keep the volume down and avoid disturbing others in your immediate environment.
It is designed to be nearly hands-free; controls are built into the side of the earmuff thus ensuring you do not need to get up to modify volume settings. Another beautiful design trick is achieved with the resting station which doubles as a charging dock.
The RS 175 RF wireless headphones are beyond doubt our personal favorite amongst the listed headphones for hearing-impaired listeners.
The wireless connection can run up to 328 ft. it comes with a docking station that charges the headphones while it is at rest. High-end sound and bass boost settings are a part of the package.
Besides the flawless and crisp transmission, these Sennheiser headphones are equipped with five unique power supply ports for different countries and a 2-year warranty.
2. AfterShokz Trekz Bone Conduction Headphones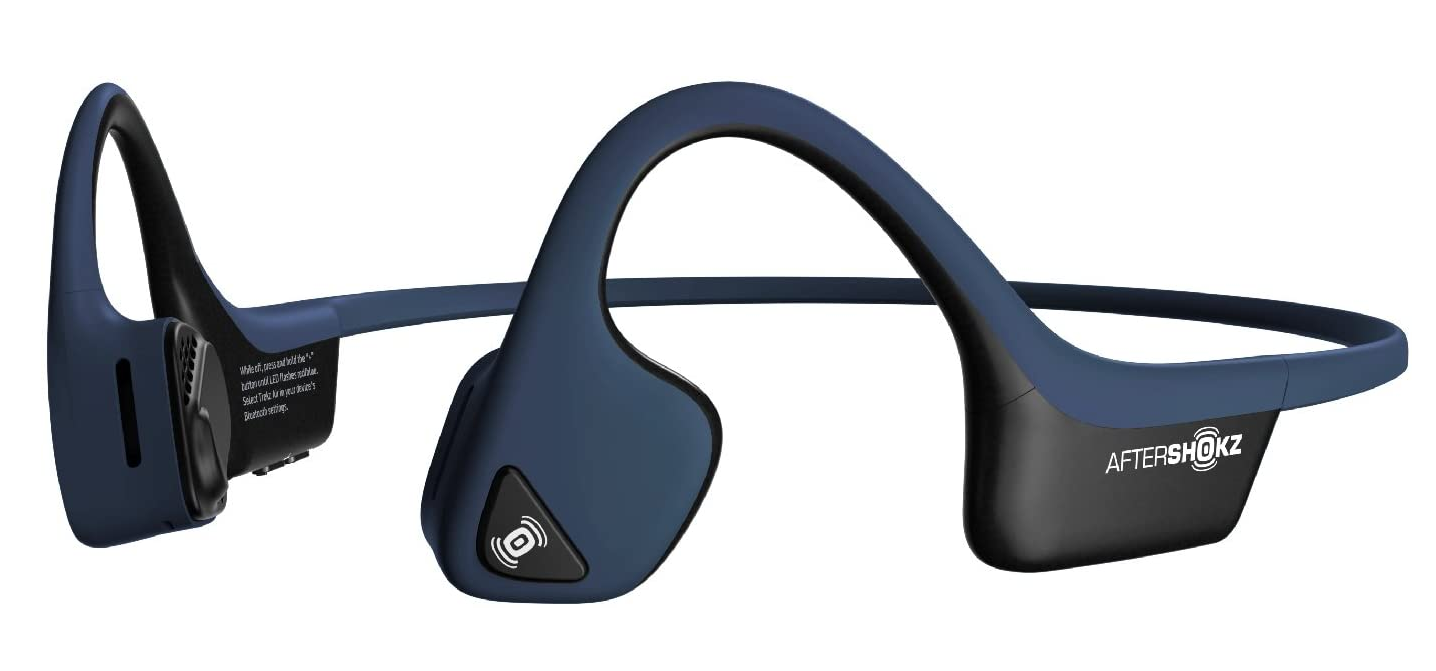 Aftershokz is well known when it comes to the production of hearing-impaired headphones. They do not just produce great hearing impaired headphones, they have earned renown as producers of bone conduction headphones.
The Treks Bone conduction headphone is designed in several interesting colors and is bound to introduce excellent sound into your life. Here are some of its best features including advantages and disadvantages:
The best bone conduction headphone by our estimation is the Aftershokz Trekz Titanium open-ear wireless headphones. Good quality demands a good price and Aftershokz Trekz delivers as expected.
These headphones are Bluetooth compatible, battery life is excellent and they are perfect for physical activities. Aftershokz offers long-lasting battery life and has an appealing and sturdy Titanium structure.
Are you looking to acquire excellent headphones that are highly valuable to your life? Go for the Aftershokz Trekz
3. Avantree 40 hr APTX LOW LATENCY Wireless Headphones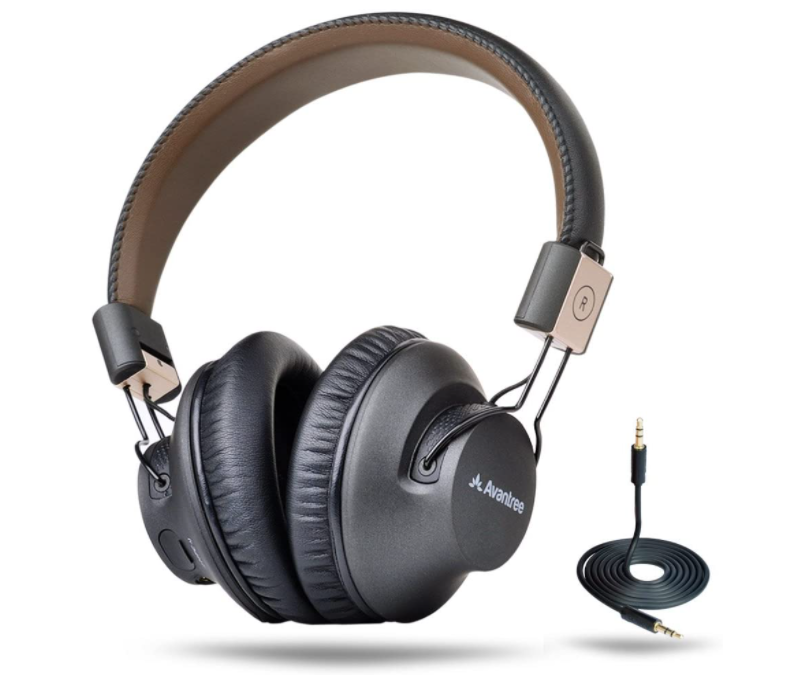 According to users, the Avantree 40hr APTX LOW LATENCY Wireless Headphones are the real deal. What you get are a mixture of high-tech performance and full comfort.
They come with a classic over-ear design, swiveling leather cups are included in the design to ensure a perfect fit. The cups are not there just for fit, they also isolate sound perfectly to ensure you do not bother the people around you, in the same vein, you are not bothered too.
They are compatible with Bluetooth and can be connected to two devices simultaneously. They have excellent range and according to users, you can walk about freely without worrying about disconnection.
The Avantree 40hr APTX LOW LATENCY Wireless Headphones are chock-full of wonderful features. No expense was spared in the production.
The appearance is appealing, comfort is excellent and the headband can be adjusted to fit your head size without causing any discomfort.
It offers premium Bluetooth compatibility allowing you to connect two devices simultaneously. The technology is up to date which guarantees zero lag and smooth listening. These are the perfect wireless headphones for the hearing impaired.
Here is the kicker; battery life is excellent allowing you to listen all day. The recharger is included in the package.
4. AfterShokz Aeropex Open-Ear Wireless Bone Conduction Headphones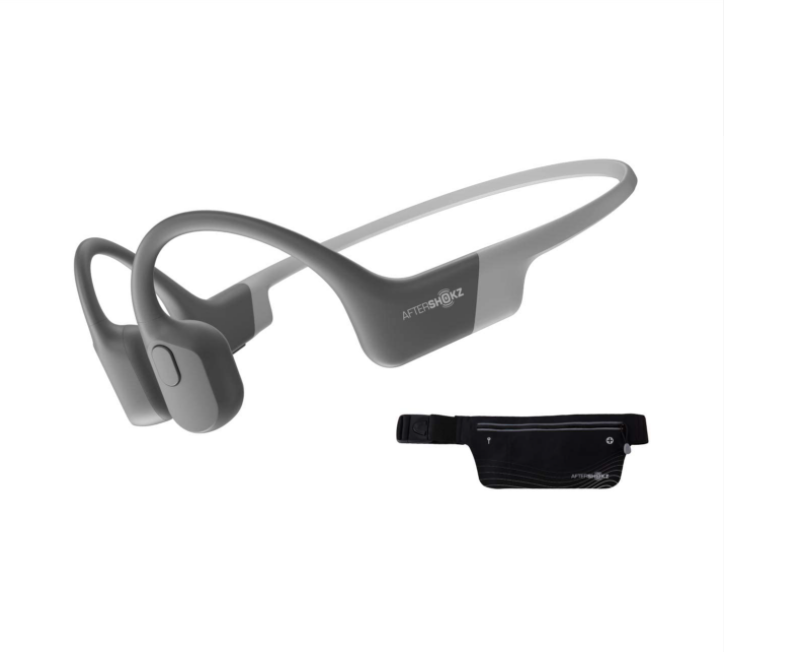 Aftershokz is amongst the top brands in the business of Bone conducting headphone production. Their latest offering, Aftershokz Aeropex Open-ear Wireless Bone Conduction Headphones are rated among the top headphones for individuals with conductive hearing loss.
This inventive technology is designed to transmit sound through the bone oscillators on your cheekbones.
It offers an exceptional Bluetooth facility, allowing you to enjoy your music without battling a mess of cables.
The Aftershokz Aeropex Open-ear Wireless Bone Conduction Headphones are the best choice for individuals who desire to own bone conduction headphones without having to break the bank.
They offer astonishing advantages like multi-connectivity Bluetooth technology (up to 30 ft), strong battery life, and a flexible headband which can be modified to fit any head size.
5. Sennheiser RS 195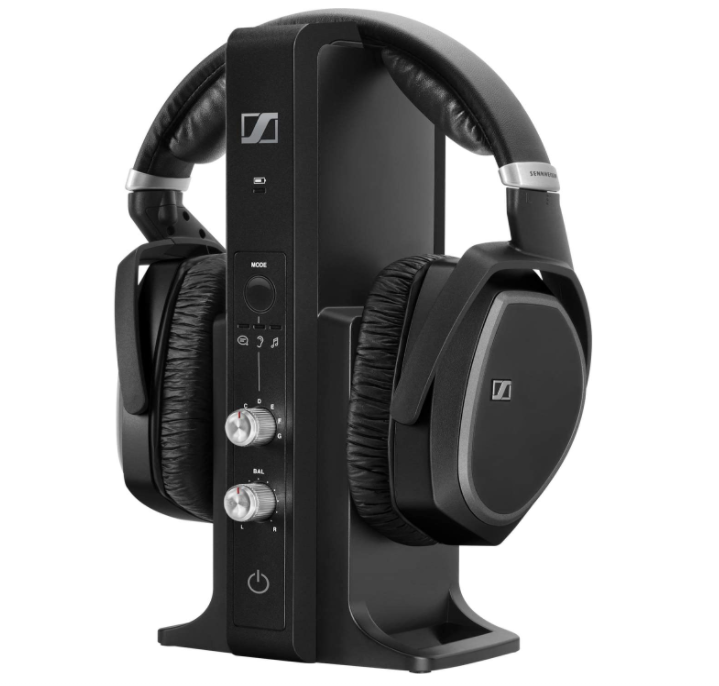 In modern times, headphones have become indispensable gadgets for daily life. People can enjoy music, watch movies, etc. with these hearing aids. There is just a lot you can do with headphones.
When one has a hearing impairment, there is an overwhelming feeling of helplessness and you are forced to think that 'all the headphones in the world cannot make your hearing right'.
Only a handful of people understand that there are headphones designed for people with perfect hearing and unique headphones designed for those with hearing impairment. The Sennheiser RS 195 is one of the great headphones for people with hearing loss.
Sennheiser has been around for a long time. They were making headphones to help people with health problems even before most people knew that good headphones can improve their hearing.
Among existing models of Sennheiser headphones, the RS 195 is for the hearing impaired.
The Sennheiser RS 195 has a circumaural, closed-back design that allows sound to be transmitted at a rate of 328 ft/100m. This is a perfect range designed for people who find it difficult to hear even with headphones on.
Due to its wireless design, these headphones are perfect for enjoying sounds comfortably. You don't have to battle with a mess of wires, you also do not have to worry about getting your cables stuck on one thing or another.
You can easily select different presets which can be handled with the aid of various buttons built into the headphones. A concise manual is included in the package to help you understand how to properly operate the main controls.
It has noise reduction capabilities; this means you do not have to worry about any noise sneaking in to disrupt your musical reverie. Noise reduction capability makes these headphones perfect for music and also great for hands-free phone calls.
Due to the noise-cancellation technology incorporated into these headphones, you do not have to strain yourself to understand what the other person on the line is trying to communicate. It promotes clear and unbroken communication.