Your music listening experience can be brought to a whole new level by using the best noise cancelling headphones to cut off environmental noise and keep your attention on your favorite songs. These headphones are a must-have for music enthusiasts, travellers, daily commuters, and office workers. They can be used anywhere, at home, at work, or while traveling.
The ability of these headphones to block all that outside noise comes from active noise cancelling (ANC) technology. This used to be exclusive to expensive headphones but not anymore, and it has become a highly demanded feature. You are missing out on a lot if you have never used a pair of active noise cancelling headphones. They are one of the best advancements of the modern age as they can completely tune you out of all unwanted sounds including ambient noise and make your music sound better.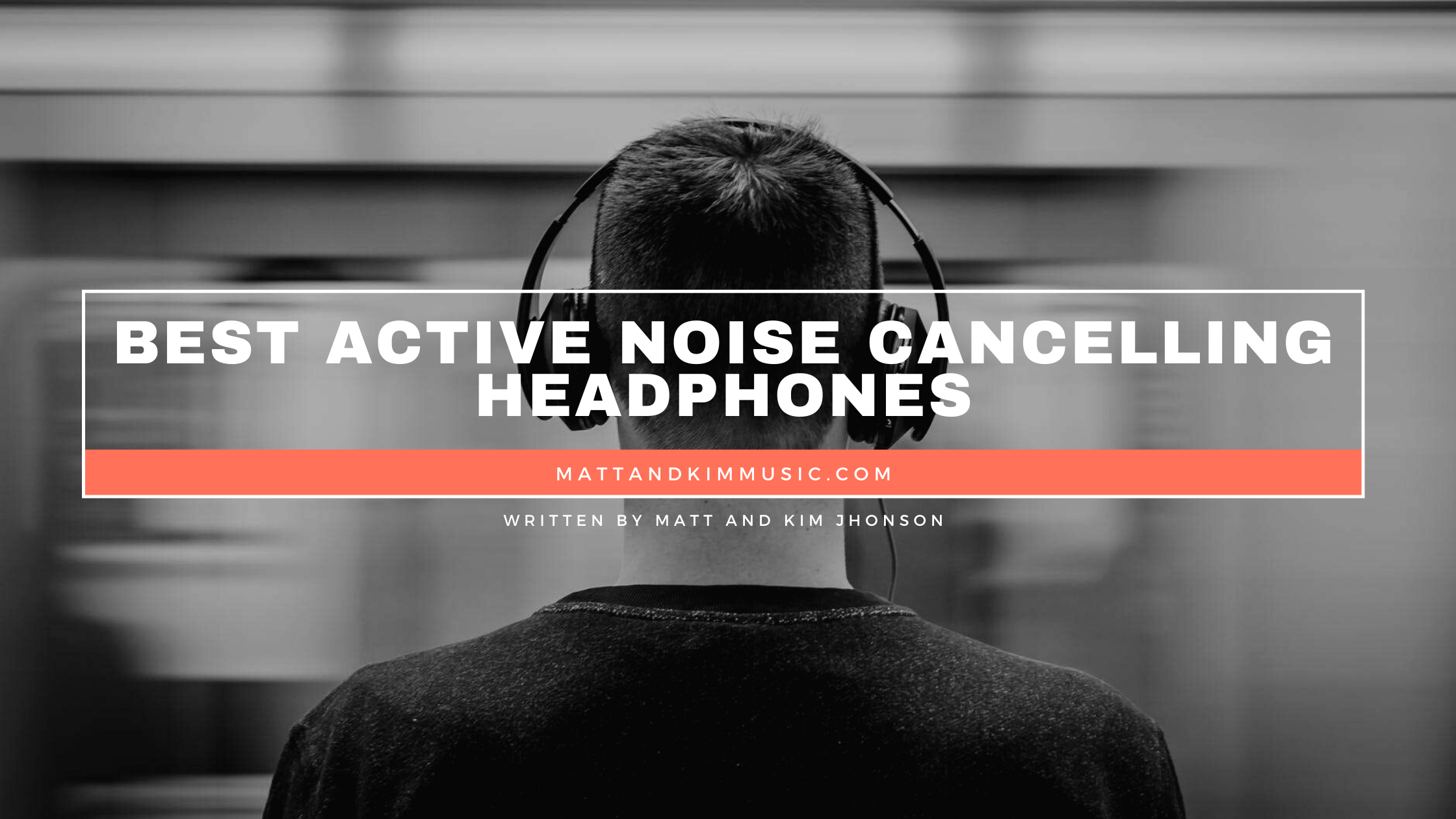 We have compiled a list of the best active noise cancelling headphones you can go for right now based on sound quality, design, and value for money. They come with various features, styles, and prices to suit your needs.
Best active noise cancelling headphones in 2020:
1. Sony WH-1000XM4 Headphones
Sony's flagship headphones have set the standards for the audio industry and others have been forced to keep up. Sony has been number one before with its WH-1000XM3 which were rated as the best ANC headphones in the audio world before they were succeeded by the WH-1000XM4.
These headphones sport a dual noise sensor and a unique QN1 processor that work together to effectively block out unwanted sound. The WH-1000XM4 is ideal for use while sitting on a flight, walking on a busy street, or while commuting daily on the bus or metro.
You get an enhanced ANC performance, and they also let you pair with two audio devices simultaneously. Thus, you can take calls on one device, while listening to music on the other. Phone calls sound better on these headphones also because they come equipped with Sony's Precise Voice Pickup and Speak to Chat features which maximize sound and volume during speech.
Sony opted to not tweak or modify the sound signature so the device delivers the same bass-heavy sound. Sometimes, the mid and high ranges may be drowned out but that can be taken care of using the reliable equalizer on Sony's Connect app. There is also a "clear bass" slider in the Connect app to adjust the thump of the bass. All these tools are at your disposal to get the best sound out of your Sony WH-1000XM4.
2. Bose Noise Canceling Headphones 700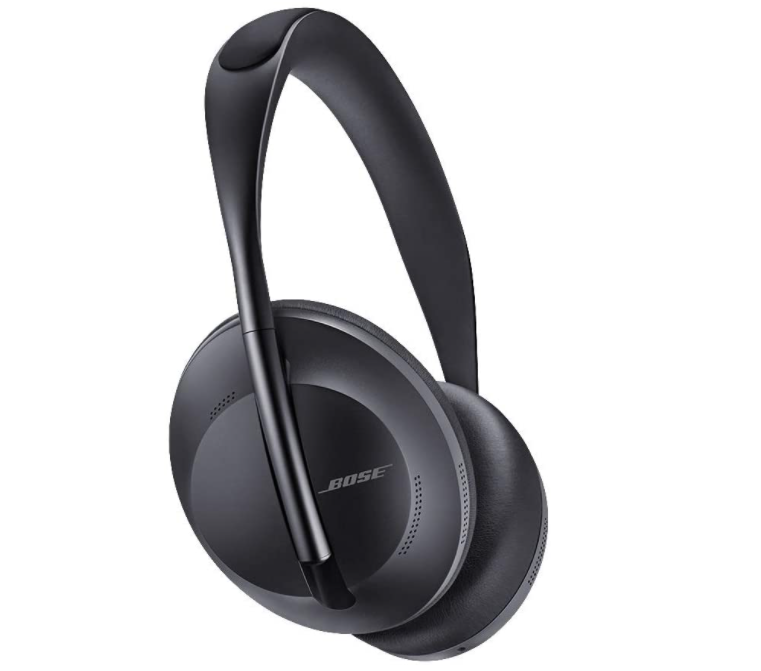 Bose is another highly rated company, producing some of the most competitive products in the market. The NCH 700 is one of these outstanding products. It is a subsequent release to the QC35 II and is as good as, or better than the QC35 II in many ways. For instance, the sound quality is improved with Bose toning down on the sibilance from the treble to make it sound less penetrating. Nothing else is changed about the rest of the sound signature. Bose NCH700 is unarguably one of the best active noise cancelling headphones on the market.
Though they can't really be compared to Sony, these headphones are a great alternative that does a good job of cutting out most loud, consistent noises like engines, and some mid-range, inconsistent ones like people talking. Like other ANC headphones, it is difficult for the NCH700 to process higher-pitched sounds. But though its performance in this area is a bit shaky, you still get up to 11 steps of ANC which is one of the most flexible ANC experiences you can get.
In terms of comfort, the NCH 700 stands out as well. It is one of the most comfortable headphones. The headband and earcups are soft and don't cause too much tension around your head. You can wear these headphones without being conscious of how long they have been on. This is one other modification that Bose did in trying to improve on the QC35 II. It is bigger and does not fold which may cause challenges when moving around with it since it takes up more space in the bag.
3. Sennheiser Momentum 3 Wireless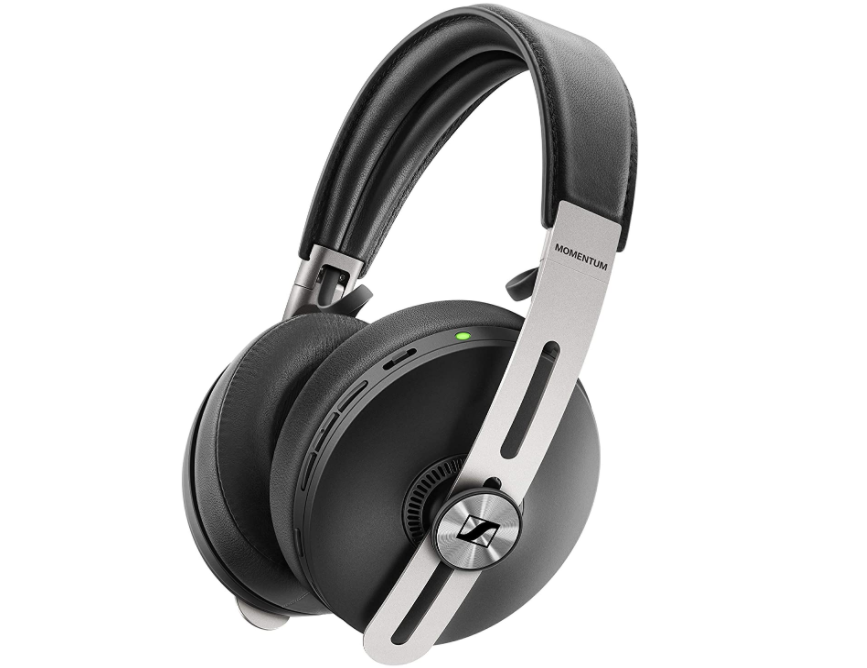 Sennheiser is known for great sound quality and the Momentum 3 Wireless does not fall short of expectations. It has a rich soundstage that helps keep up the kind of quality that Sennheiser is known for. All the sound profiles are well balanced: the bass output is slightly boosted, and mid-range profiles are very clear, and the treble is smooth.
The frequency range is wide enough to accommodate almost every musical genre. Every vocal, instrument, and electronic element sounds in its right place. These are excellent active noise cancelling headsets with the best sound quality.
Although Sennheiser faithfully serves the best audio quality, the ANC performance to a large degree does not match up to the excellent audio. This is not to imply that the ANC feature of this device is all that bad. It is able to block out a reasonable level of low-end noise but will be difficult for it to completely block out every sound from the environment. You can take care of this by raising the volume a bit higher when listening to music, though you shouldn't listen at very high volumes for the safety of your ears.
Sennheiser Momentum 3 Wireless headphones are very comfortable to wear even for long hours. The headband and earcups are well built, soft, and fit snugly so you can enjoy listening to music.
4. COWIN E7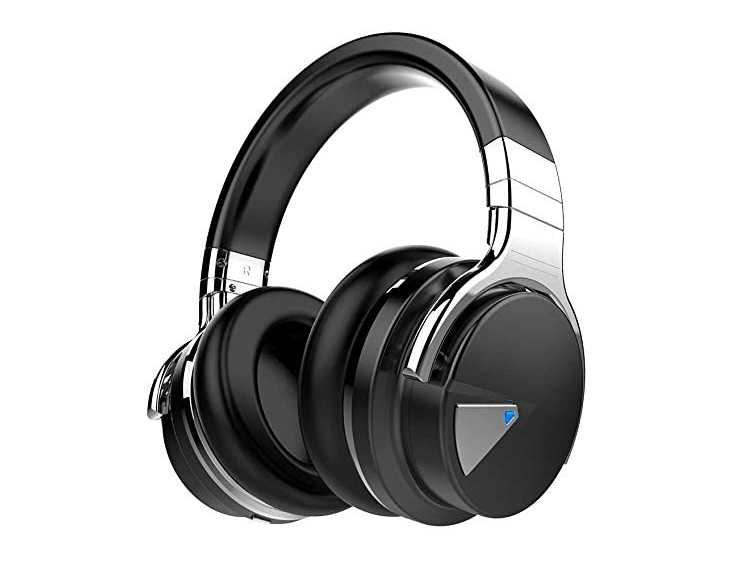 The COWIN E7 are the best budget over-ear ANC headphones. They prove that good ANC headphones can be very affordable and still sound great. They have an excellent battery life and remarkable ANC for such a low price.
You will be impressed to know that the battery of the COWIN E7 lasts for an amazing 30 hours on a full charge, far longer than the battery time of some costlier headphones. You can listen to music for days without the battery running out. The E7 also performs well in active noise cancelling. It is as good as more expensive products that block out consistent noise effectively but have a hard time with more inconsistent noises.
As you would probably expect, the overall sound quality is average. The bass output is boosted, but it can be overwhelming sometimes with too much booming. COWIN gave the same boost to mid-range profiles, which is one of the reasons you may find these headphones rather loud. On the other hand, not much effect was added to the treble as it sounds quiet and subdued.
Although COWIN E7 headphones are bulky, they don't make you too uncomfortable. They are well balanced and sit comfortably. You will not get worn out by wearing these headphones.
5. Jabra Elite 85h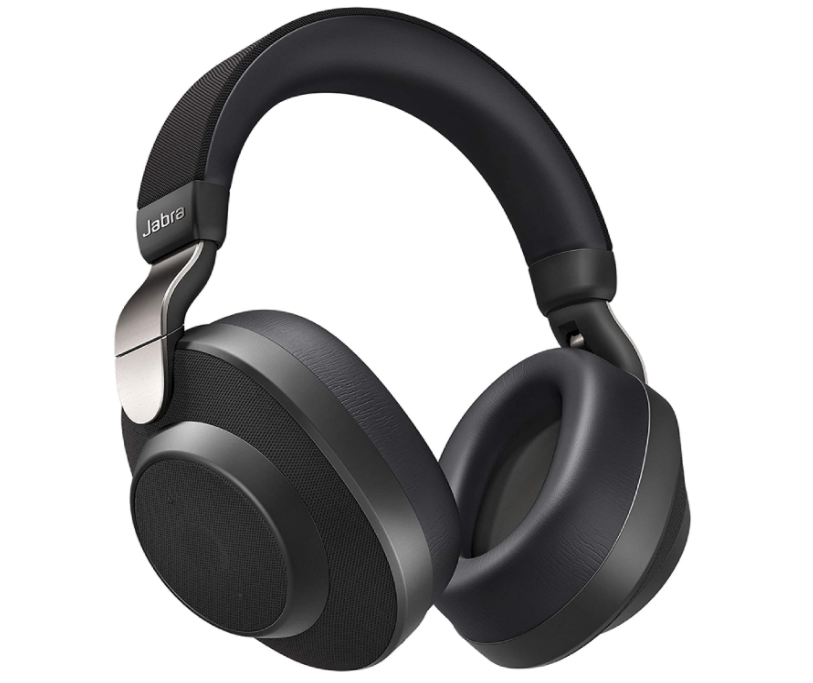 Jabra is a prominent audio company. They design superior headphones, of which is the Elite 85H. Jabra Elite 85H is great for its outstanding long battery life. On a full charge, you get up to 35 hours of uninterrupted listening time, making them the active noise cancelling headphones with the best battery life. In addition to the great battery time, they feel comfortable when you wear them for several hours. Furthermore, you can connect them with your audio and charge at the same time with the USB-C connection, which is an interesting touch.
The sound quality is not bad, but you can get better audio output by customizing the profiles. The high, low, and mid ranges are delivered at an underwhelming level when you play music on the default sound signature. But this can be adjusted using the equalizer on Jabra's sounded+ app, and bring out the best sounds that these headphones are capable of.
You can also find options on the app to access the ANC feature. The ANC is not so impressive but not so bad either. This is as a result of the audible hum whose function is to cancel out constant environmental noise like the ones you would be exposed to on a train, bus, or airplane.
The Jabra Elite 85H has other cool, useful features. The music pauses automatically when you take the headphones off. The headphones also turn off when you swivel the right ear cup. The onboard controls are very easy to use. You can either use Bluetooth or cable connection with it.