Getting a pair of the best noise-cancelling headphones should be one of the priorities of every music lover. You can enjoy this device while at home or on the move. With a nice pair of noise-cancelling headphones, you can be completely submerged in a state of euphoria while listening to music without any distraction. Nowadays, the best noise-cancelling headphone options provide incomparable audio quality, great design, and a variety of smart features.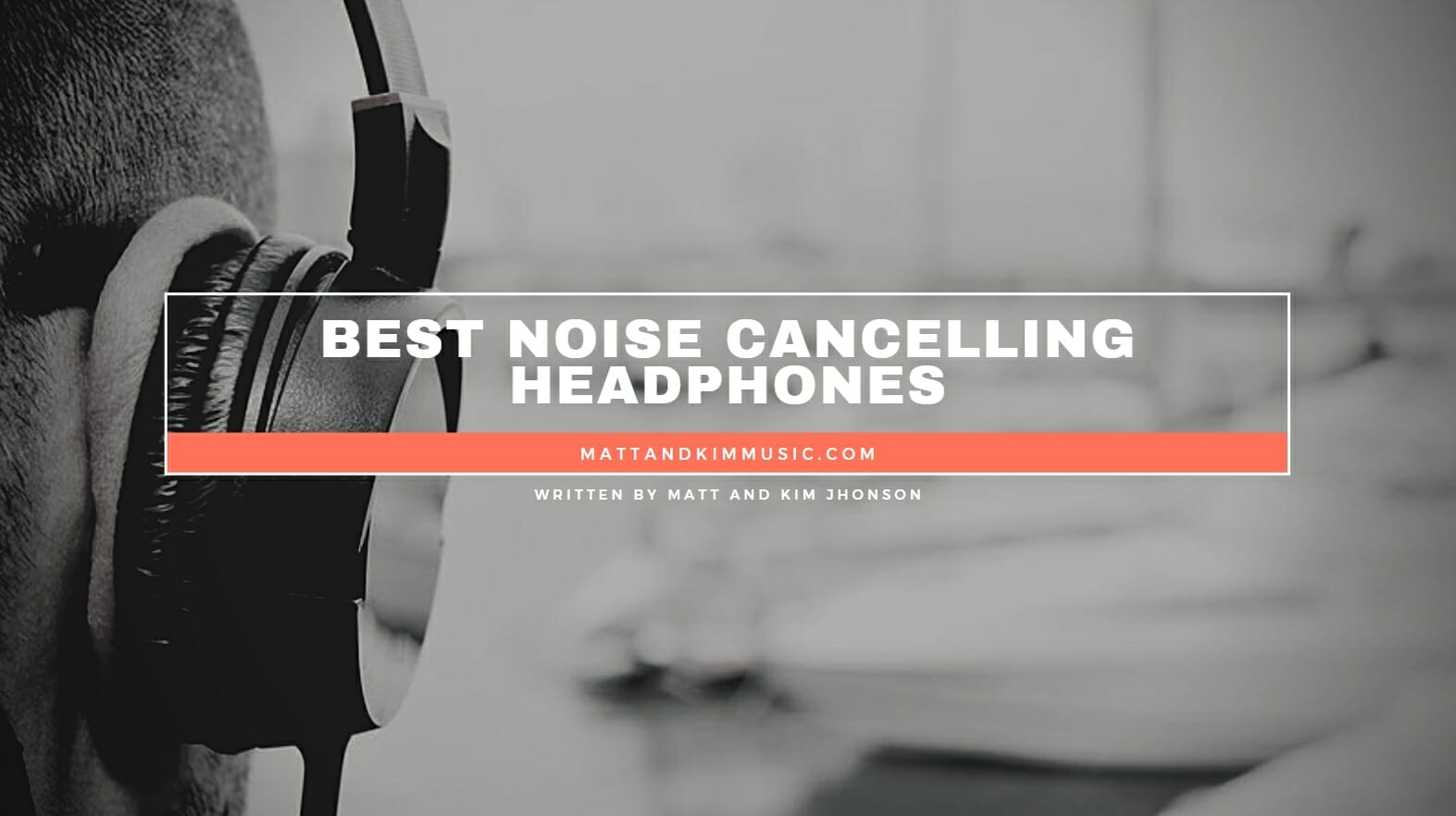 If you've not yet gotten a pair of headphones with noise-cancelling features, you had better try one so as to enjoy the numerous benefits inherent in this set of the device. The awesome features of these headphones are one of the wonders innovated in recent times as they can completely eliminate any ambient noise or unwanted sounds whenever you are making your music sound nicer than any other pair of earbuds (except for the Apple AirPods Pro, the Sony WF-1000XM3s and other recognized brands of noise-cancelling wireless earbuds).
It is interesting to note that the high-tech features that make these headphones unique aren't just available in a few of the expensive models. Nowadays, there is a variety of brands and styles to pick from, ranging from the ultra-premium to more inexpensive cans.
Regardless of your preferred price, style or features, we've come up with a list of the best noise-cancelling headphones that meet your requirements of design, sound quality, and of course, value for money. Here are our top picks.
Though the Bose 700 boasts of effective noise cancellation quality, the Sony WH- 1000xM4's powerful all-around performance at $50 cheaper ranks it higher than the other noise cancelling handsets. All good components of the WH- 1000xM3 are intact, especially the touch controls and fantastic soundstage that enhance call management and seamless playback. The Sony Headphones Connect app has a great feature that allows you to personalize audio so as to develop your own sound profiles or choose from several fine-tuned presets that fit perfectly with virtually every music genre.
Besides, you will get top-tier ANC that outclasses other competitive brands and allows you to enjoy longer playtimes than any Bose model with the same feature.
Unfortunately, low quality is a common drawback of the Mark series, likewise the WH- 1000xM4. However, this is the only negative feedback that Sony's flagship headphones have gotten.
Pros
Great sound quality
Amazing sound cancelation
Numerous customization features through the Sony Connect Headphones app
Several connectivity options such as Bluetooth, Multipoint Technology, and NFC
Cons
Call quality requires improvement
The Boss 700 ranks atop the best wireless headphones for noise cancellation. This device is enhanced with 8 individual microphones, 11 levels of ANC, and a revised mobile app that extends functionality. Its outstanding feature includes the ability to set and toggle between different ANC settings on the fly to enable listeners to control noise neutralization, very exceptional quality of these cans. Most high-frequency noises will be quieted if the highest level is enabled.
If the highest level is enabled, most high-frequency noises will be effectively quieted without causing any disruption to the soundstage. The call quality of Bose's mic system is excellent. Apart from its voice command recognition, it simultaneously blocks out rumblings and amplifies vocals to make calls clearer.
This pair of headphones offer impressive sound reproduction, adorned with an exquisite svelte design to justify its expensive price. Bose's software comes with a continuous update for proper enhancements. Other features of this pair of headsets include enhanced connectivity, adjustable EQ, and adequate level and prompt fixes.
Pros
Functional and adjustable noise cancelation
Incredible noise cancelling on calls
Svelte, quality design
Balanced and detailed audio
Cons
These over-ear wireless noise cancelling headphones are a good bargain at $70, compared to their competitors.
Some fantastic circuitry underneath these headphones includes custom 40mm drivers as well as one big lithium polymer battery that allows listeners to enjoy about 40 hours of playtime with ANC on. It is worthy of mention that the Life Q20 reduces external sounds better than what you might expect. However, proximate noises such as neighborly chatter and keyboard clatter can still be heard at loud volume. So, these headsets can't be said to be perfect. Nevertheless, you are assured of value for money using this high-tech gadget.
These headphones generate powerful bass that doesn't alter mids or highs, but it is perfectly suitable for use with most modern music genres such as hip-hop and alternative rock.
Meanwhile, it is advisable that you avoid listening in the wired mode because the aux cable disables the mic and causes the audio sound to be hollow. And this condition might prevent you from using the digital assistant.
Pros
Healthy battery life
Nice ANC
Warm soundstage
Long-range connectivity
Cons
Audible approximate ambient noises
The Jabra Elite has 8 built-in mics, 3 onboard digital assistants, rain-proof aesthetics, and the highest-ranked battery for noise cancellation. The headphones can compete with any of the best noise cancelling headphones considering their awesome qualities. Jabra features these bulky cans with ambient listening modes and on-ear detection that regulates music and call management. But the most notable quality of the Elite 85h is its long battery life that can last for up to 40 hours with ANC enabled.
Jabra has warm audio that is customizable via the Sound+ mobile app. Likewise, Jabra's Smart Active Noise Cancelation technology is well designed, as it scans your surroundings to eliminate background noises and boost sound output.
This is one of the budget-friendly ANC headphones, as it is relatively cheaper, despite giving you value for money.
Pros
Excellent battery life
Personalized sound using Jabra Sound+ app
Digital assistant support for Siri, Alexa, and Google Assistant
Cons
Bulky
Listening modes result in distortion
Sony WH- 1000XM3 is among the best noise-cancelling headphones that give you value for money. This model incorporates advanced noise cancellation with detailed and numerous sound-optimization features. The new HD Noise Cancelling Processor QN1 helps reduces noise while simultaneously producing excellent high-fidelity sound. Sony's signature has booming bass that plays well with mids and highs to produce full, undiluted audio. The built-in EQ and other presets that blend with different music genres via Sony Headphones Connect app allows for easily personalized sound.
Another edge of these wireless cans is comfort. This is achieved through the release of a simpler and lighter version than the previously released one, for better wearability. The battery life is also a selling point of these cans, enhanced by the addition of USB-C charging, allowing users to enjoy 5 hours of listening on a 10-minute charge
Pros
Excellent noise-cancelling technology
One of the best sound high-tech gadgets
Long-lasting battery life
Companion app with sound customization
Cons
Not efficient for phone calls