Studies have shown that listening to loud music can cause damage to the ears and result in loss of hearing. When you reduce the quantity of environmental noise that gets into your ears, you can listen to your music at lower volumes and still enjoy it. In the long run, this is better for your hearing ability.
Sound isolation is very useful in situations where you don't want to be distracted by the noise coming from your surrounding. One of such situations is when you use a gaming headset to help focus while playing games.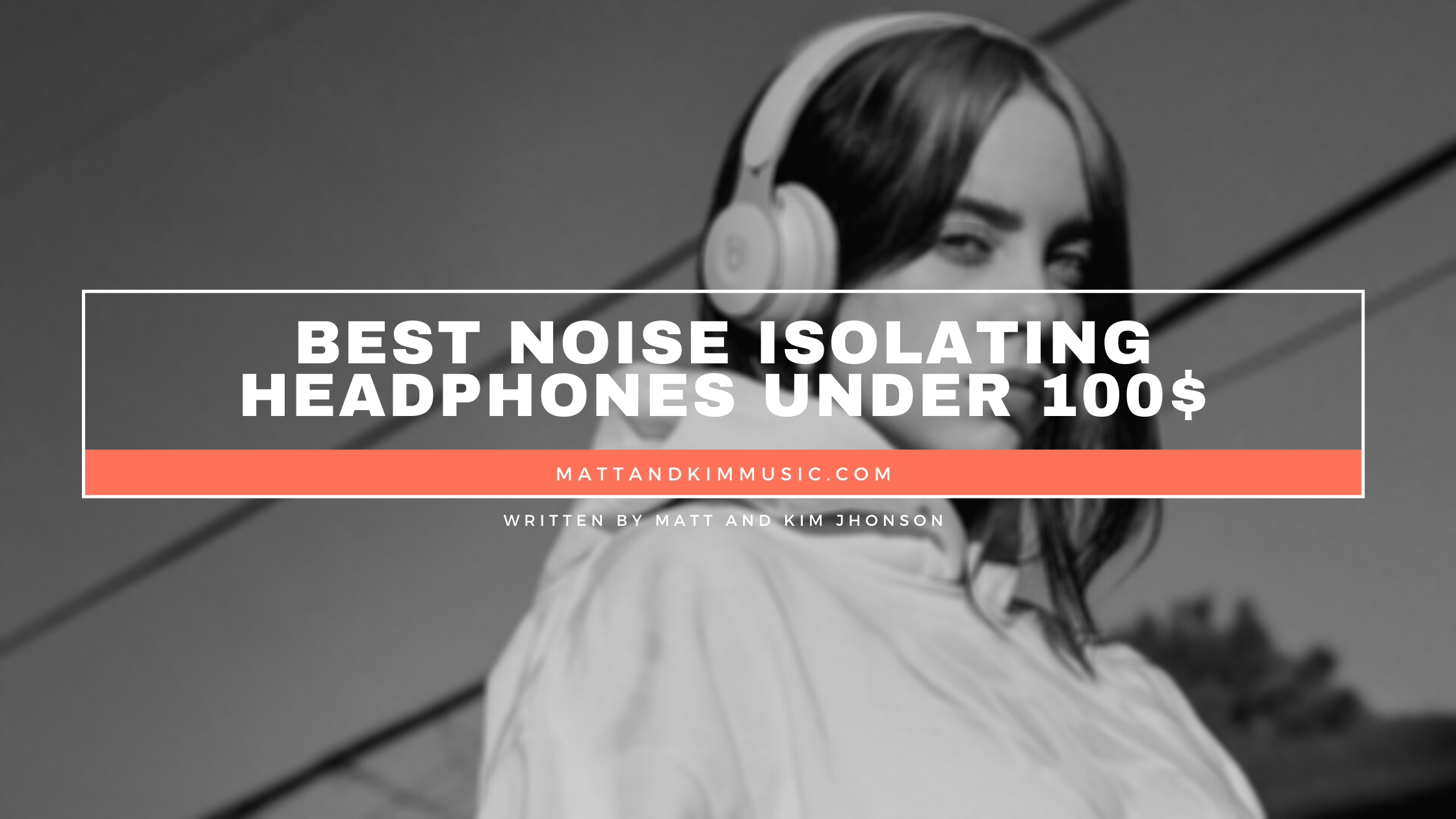 There are many advantages to using noise isolating headphones. Luckily, we are in an age of rapidly expanding technological audio advancements. The audio market is booming with increased demands and there is an abundant supply of high-quality noise isolating headphones below 100. Not only do they sound great, but most of them are very budget-friendly as well.
Which affordable headphones that offer great noise isolation are the best? We have compiled the best noise isolating headphones under 100. Each of these headphones dishes out excellent sound quality and their ear pads cover the entire ears.
Best noise isolating headphones under 100:
1. Audio-Technica ATHM40x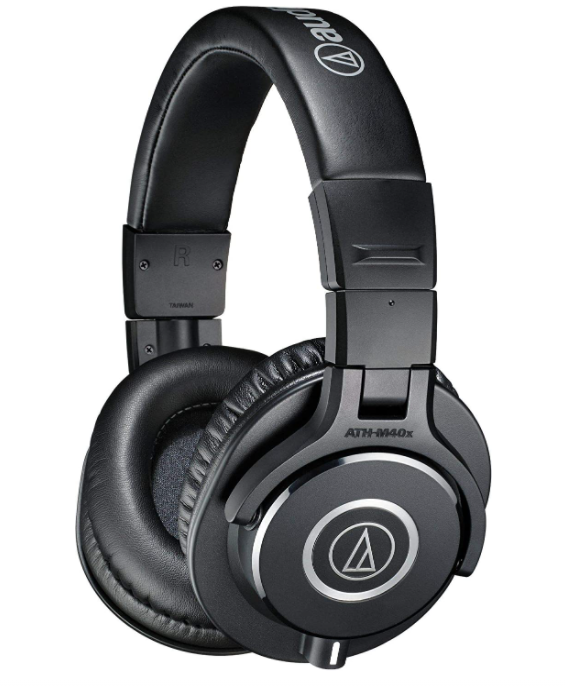 The Audio Technica ATHM40X covers the entire ear and produces good noise isolation. It is a budget-friendly pair of headphones below $100. Unlike some headphone models which tend to be more on the quiet side, the ATHM40X is designed to be rather loud.
With the 40mm drivers installed, these headphones dish out a sound quality that is impressive for the low price.
There is no control to adjust the equalizer or manipulate the sound, hence, the sound is flat. But each instrument and frequency can be heard with accuracy. When it comes to the general sound quality, Audio Technica ATHM40X headphones are excellent.
They compete well with other headphones that are twice their price. In most cases, when comparing the audio delivery, it would be difficult to tell the difference between an Audio Technica ATHM40X headphone and a more expensive model.
Besides, the Audio Technica ATHM40X is aesthetically appealing for its price. It is finely designed, durable, and rugged enough to last while remaining reasonably flexible. Take note that flexibility is more important to a live DJ's performance that is usually obvious.
During a live performance, the headphones that the DJ is wearing will be thrown off, on, one ear out and one ear in. Fortunately, since the ATHM40X is flexible, it is an ideal pair of headphones for DJs because it can remain durable even when exposed to harsh use.
In general, the Audio Technica ATHM40X is an almost perfect choice of noise isolating headphones for the budget price.
2. Sony MDR7506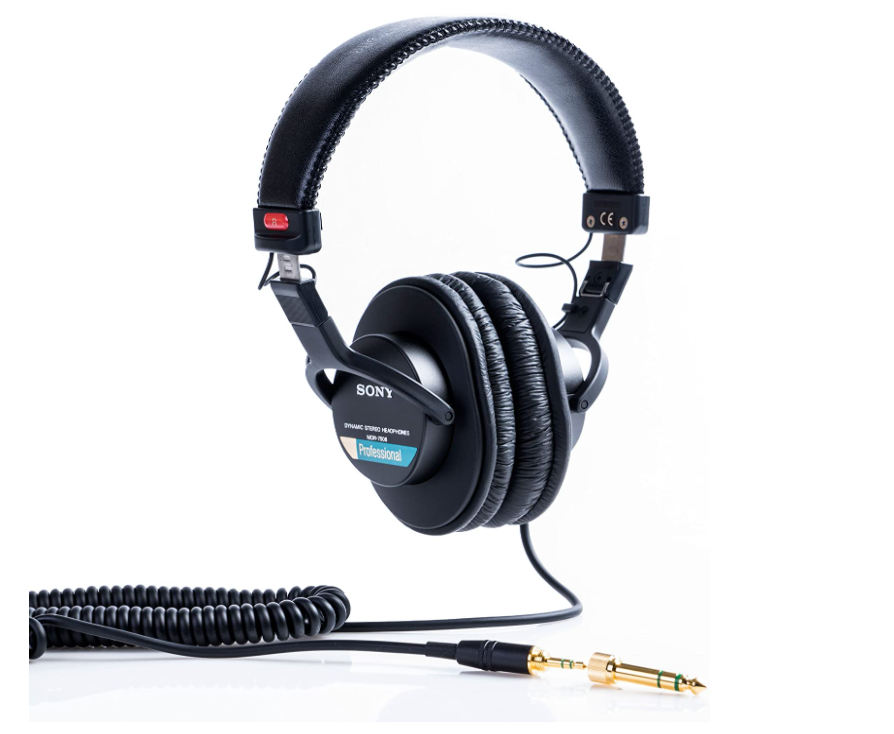 The Sony MDR7506 headphones stand out among the best affordable headphones below 100 that have great noise isolating features. Among audio experts and audio enthusiasts, this product has impressive ratings and reviews.
You get a 9.8-foot coiled cord in the package when you buy these headphones. Depending on the situation or purpose of use, a longer cable may be beneficial or an inconvenience. However, you can purchase a shorter cable separately.
This device comes with 40mm drivers and neodymium magnets which give out a natural and clear sound. Note that the sound is completely free from distortion even when you raise the volume to the maximum. You get a 9.8-foot coiled cord in the package when you buy these headphones. Most music producers, disc jockeys, sound engineers, and everyday music listeners have found the sound quality of Sony MDR7506 very satisfying.
The earpads of the MDR7506 have been deliberately customized by Sony to cover the entire ear and ensure maximum comfort. They are also insulated with foam to give great noise isolation. The foam insulation is so effective and covers the ear so well that a lot of people actually use these headphones as earmuffs during the winter. These unique earmuffs also play very clear music!
3. Audio-Technica ATH-M30x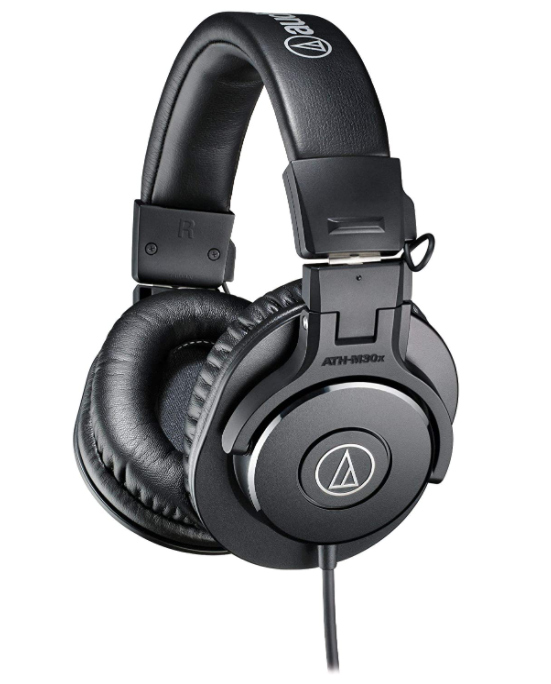 The Audio Technica ATH M30X is a popular pair of headphones that currently sells for under $60 on Amazon. They are low-budget headphones but they are surprisingly durable and last long. They also have great noise isolation features. With a sturdy, rugged build, you will find that these headphones last you longer than most other headphones that sell below $100.
They have a boost in the mid-range profiles and give a very accurate and detailed sound quality. Though the bass output is not so great when compared to Audio Technica's earlier ATH M50xBT model, these headphones have excellent delivery for a low price.
Audio Technica ATH M30X headphones fit properly and cover the entire ears, providing great noise isolation. It blocks out most of the ambient noise coming in.
Having taken into consideration the budget-friendly price, pleasant design, clear and accurate sound, durability, and portability, we think that the Audio Technica ATH M30X gives you great value for your money. We strongly recommend them for you if you're on a low budget and looking for a quality set of headphones built with durability in mind.
4. Sennheiser HD280PRO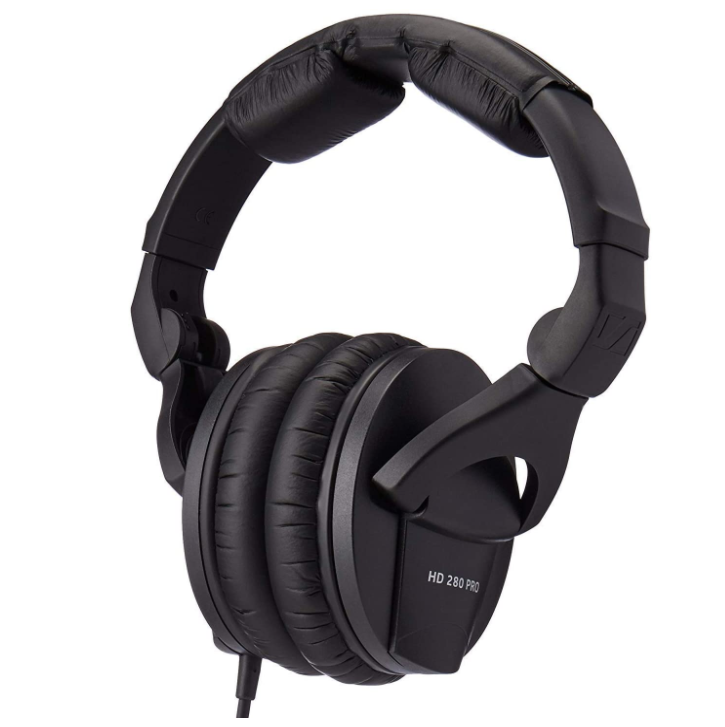 The HD280PRO is a light and comfortable set of noise isolating headsets. It reduces ambient noise by up to 32dB, a very remarkable rate. This product is rated highly by audio experts as a headphone for home-studios on a limited budget. It is also highly rated by audio enthusiasts.
Sennheiser HD280PRO has an excellent sound quality, producing a relatively flat lower bass with a minor bass. We think that the small lower bass spike adds more resonance to the music asides from moodiness and boominess.
Its sound output is natural, with flat frequency response. With the flat frequency response, it is easier to customize the sound to your preferences and equalize it to your taste. Hence, this device is ideal if you just need to buy noise isolation headphones for fun.
5. Sony MDRV6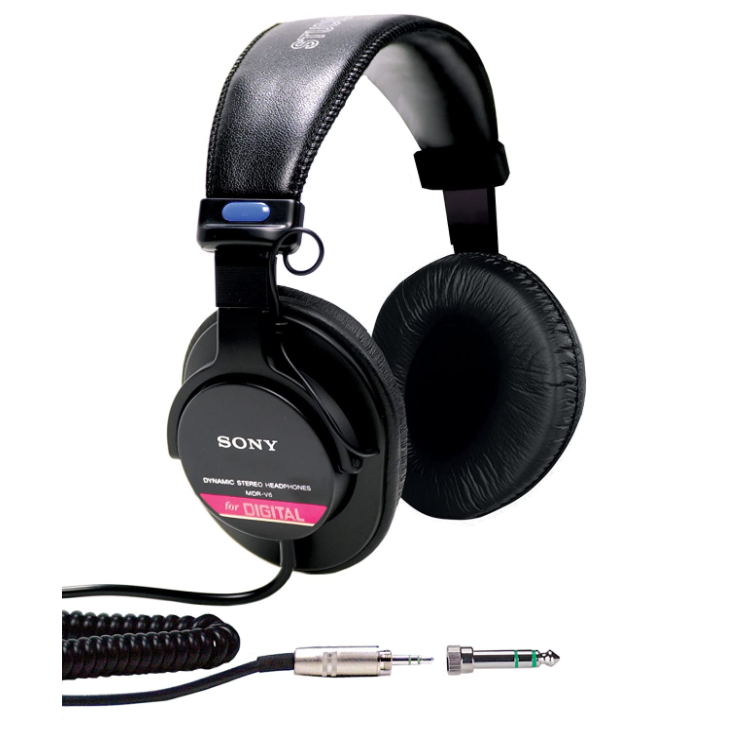 Sony MDRV6 is one of the most sought after and highly regarded headphones on the market today. They are highly rated by audio enthusiasts, game heads, music lovers, disc jockeys, and just about everyone else that uses headphones. This excellent pair of noise isolating headphones are very affordable, and the earpads cover the entire ears when you put them on.
Sony MDRV6 is another pair of headphones with very remarkable audio quality. It comes equipped with 40mm drivers which dish out full and crystal clear sound. The sound never distorts no matter how high you crank up the volume to.
These headphones were designed to produce the natural sound output without the equalizer being modified or the sound manipulated. Despite the absence of this sound adjustment feature, the headphones are so precise that a lower quality audio source will be obvious and will sound poor.
In the same way, a higher format of audio will not go unnoticed and will as well sound better. The frequency response of the device is wide, at a range of 5 Hz to 30 kHz. This range is wide enough to pick up every audible frequency in the spectrum of the human ears.
The Sony MDRV6 covers up the whole ears, however, its noise isolating feature is not up to the standard of most of the other headphones in this review. Hence, if you're looking to buy less than $100 headphones with superior noise isolating abilities, it would be best if you consider the ones mentioned above the Sony MDRV6 in this list.
In general, the Sony MDRV6 is a great choice if you need headphones that are affordable, high quality, and have just a decent noise isolating ability.