Over-ear headphones are also known as around-ear headphones. They usually have a simple design, with large ear cups that cover the entire ears instead of just sitting on top of the ears.
The price tag on these circumaural over-ear headphones is less than $50 and they are suitable for everyday use. They offer good sound quality, reasonable noise isolation, and let you enjoy a comfortable listening time.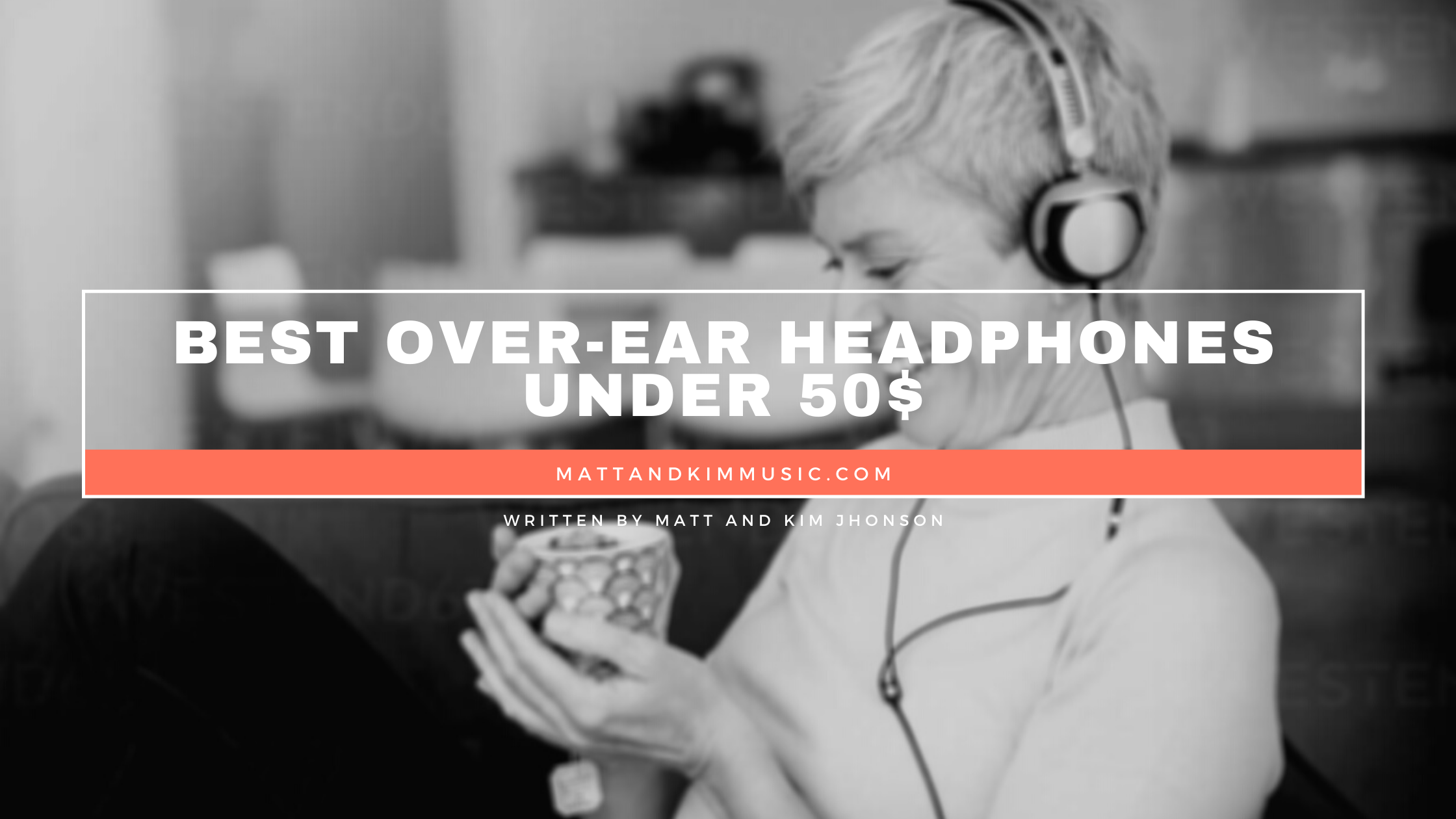 Note that a larger percentage of these over-ear headphones under $50 often do not come with the latest Bluetooth technology and have only basic features. However, prices are slowly dropping and high-end over-ear headphones with premium features are now available for under $50. They are not the latest or best headphones but they will serve you well.
Here are five of the best over-ear headphones under 50 on the market in 2021:
1. Mpow 059 Bluetooth Headphones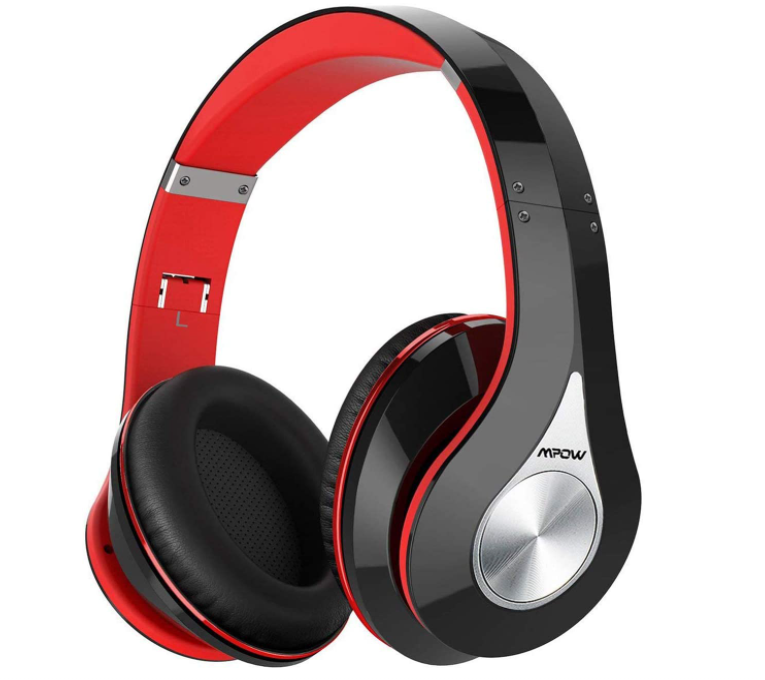 The Mpow 059 Bluetooth headphones give you 15-20 hours of listening time in Bluetooth mode and endless hours in the wired mode, making them great travel headphones.
They fit comfortably and nicely, without feeling heavy or putting pressure on your head even when you wear them for an extended period. The Mpow 059 is an extremely lightweight model. It is built with robust materials that are lighter than most of the other versions of this headphone by 10% to 30%.
The wireless playback time of 15 to 20 hours makes these headphones a must-have, and they are not too heavy to carry around. They are also a versatile pair because you can connect via Bluetooth to various devices. The Mpow 059 is a handy pair of over-ear Bluetooth headphones for below $50.
2. Audio Technica ATH-M20X Headphones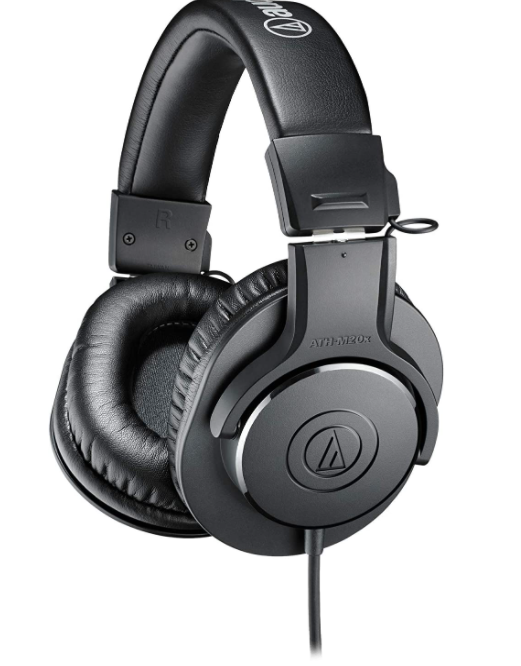 These are the best over-ear headphones for under $50. The Audio Technica ATH-M20X studio monitors are the most affordable model from the critically acclaimed M-Series range. They are an ideal choice for mixing and playback. If you're just starting out as a music producer and you are on an exact budget of $50 for a set of track/studio headphones, these are perfect for you.
They are also just as good for listening to music for entertainment as well. They perform excellently for their price. These widely acclaimed M-series monitor headphones deliver flat, detailed audio and give you a comfortable fit. They come with soft, contoured, tightly sealed ear cups which ensure reasonable noise isolation and minimal audio leaking.
In general, the Audio Technica ATH M20X offers you value a little more than its price in terms of the sound quality. It is the most similar thing to Hi-res audio you will get for under $50.
The headphones have a balanced sound signature with just the right amount of bass without sounding too bassy. They are suitable for listening to all music genres and watching movies. They offer better audio quality than most headphones under $50.
Though the Audio Technica ATH M20X is an entry-level headphone model, they still sound and perform better than other rival models.
3. Panasonic Headphones RP-HT161-K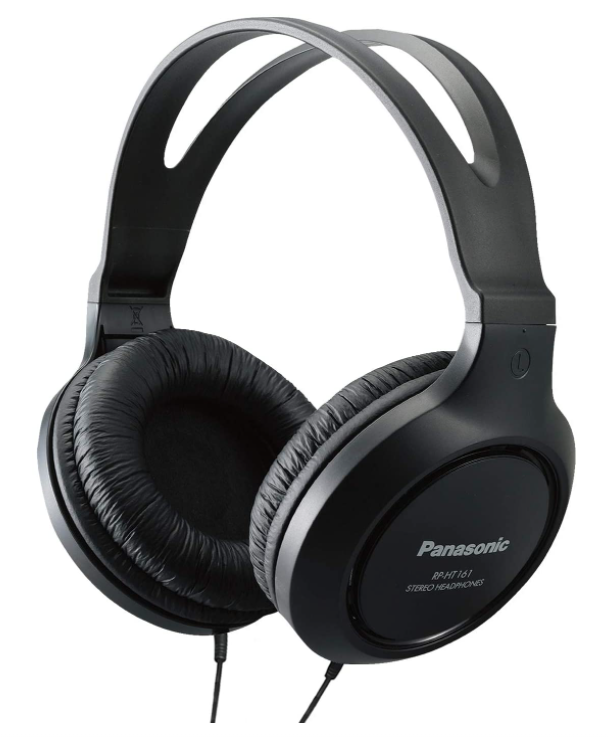 These headphones have a cool sleek look. They are a great choice for you if you have been searching for a classical and affordable pair of headphones. They have a lightweight build and sport a long cord which you can plug into your device and relax at any spot in the house.
They are powered by two 30mm neodymium drivers with a maximum power input of 1000 MW. Hence, they are able to deliver an excellent frequency response for all genres of music while maintaining a balance in the level of bass and other tone ranges.
You will appreciate the simplicity and functionality of these headphones. Tough they are affordable, they have impressive sound quality. The sound is clear for all audio formats and music genres. They are perfect over-ear headphones selling below $50 for leisure listening.
4. Anker Soundcore Life Q10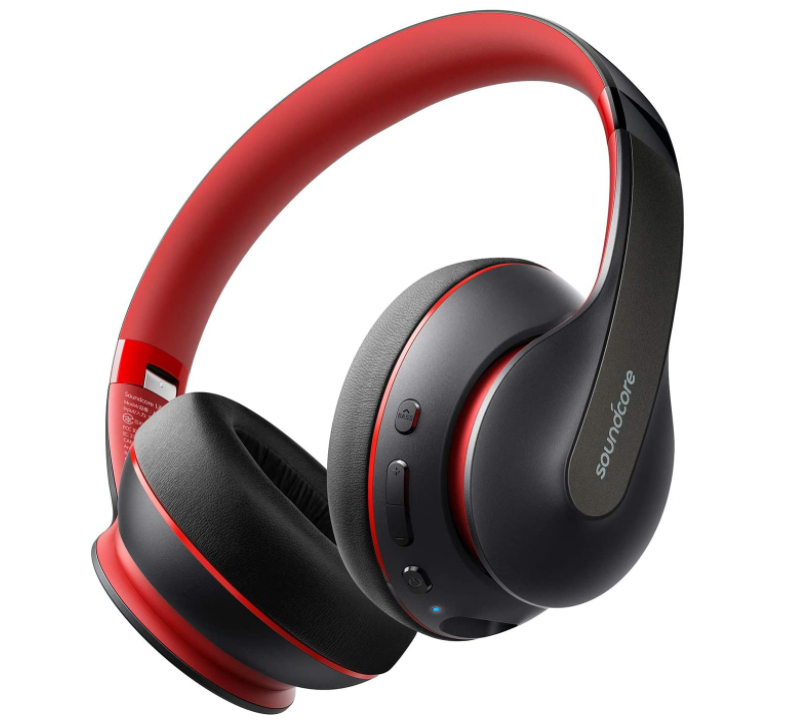 This pair of over-ear headphones will appeal to you with their portable design, comfortable fit, and thumping bass sound.
They are a simple looking pair built with plastic, which makes them very lightweight. The lightweight is complemented by a padded headband and fairly thick ear pads to give you an extremely comfortable experience.
The ear cups have physical buttons that can be used to control volume, skip tracks, and answer calls. A USB-C charging port is positioned just beside the controls. The battery life of the Soundcore Q10 is estimated at 60 hours of playback. There is also a quick charge feature which gives you five hours of playtime for a five-minute charge.
Anker boasts of a Hi-res certification on these less-than $50 headphones. But besides a superior audio performance, the headphones have a unique ability to produce bass notes at a surprisingly low level. You should check them out if you're a bass head. If you enjoy listening to the more popular music genres like EDM, hip hop, rap, and trap, these are the most ideal headphones for you.
5. AKG K240 Headphones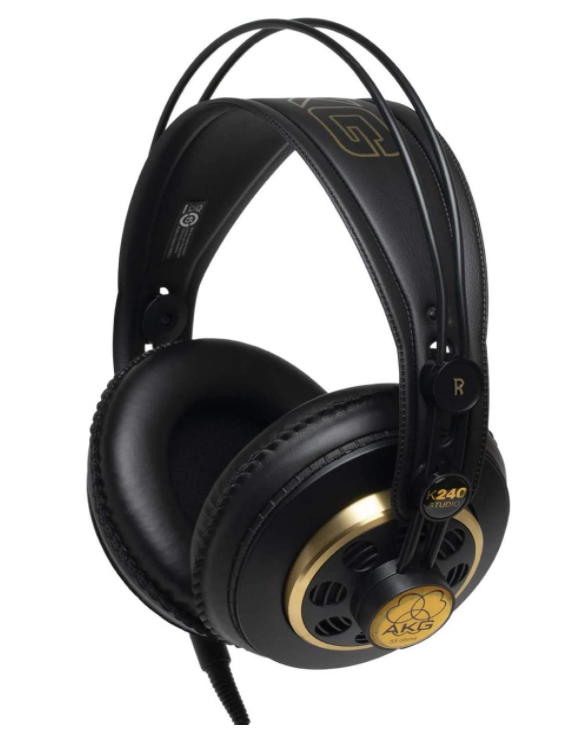 AKG K240 studio headphones are a comfortable, detailed set with premium audio quality and a semi-open back design. These headphones are designed for professional use such as music mixing, mastering, and playback.
To ensure maximum comfort, the headphones feature a self-adjusting headband, as well as thick and well-cushioned around-ear cups.
AKG K240 sports a detachable one-sided cable which does not tangle easily and can be replaced. There is a 3.5mm gold-plated plug at the end of the cable. A 1/4″  screw-on adapter is also available to provide a wider range of compatibility with home, mobile, and professional audio devices.
There are inbuilt advanced 30mm XXL transducers and original Varimotion diaphragms which are responsible for the high sound levels, extensive dynamic range, and amplified sensitivity of the headphones. The semi-open design of the headphones also enhances the delivery of crystal clear high notes and solid bass.
The vocals sound great, as does the guitar instrument. Cymbals and wind instruments sound engaging and natural.
The sound reproduction is airy and exceptional because of the open back design. The wide soundstage just floats gently around your head.
AKG K240 headphones are a powerful tool for professional settings. They have the kind of excellent accuracy that engineers, producers, and musicians can rely on to hear details during mixing. Hence, these below $50 over-ear headphones have become a standard in recording studios.