The most inferior tune you will ever hear is filled with complexities which you will only discover when you tear them down into frequencies and arrangements. Due to the enormous amount of acoustic instruments involved in the production of classical tunes, they possess a level of complexity that can only be found in a handful of other audio recordings.
To get the transitions spot-on and perfectly differentiate your most beloved instruments in the orchestra, stringent rules are in place to guide you when shopping for the best headphones for classical music.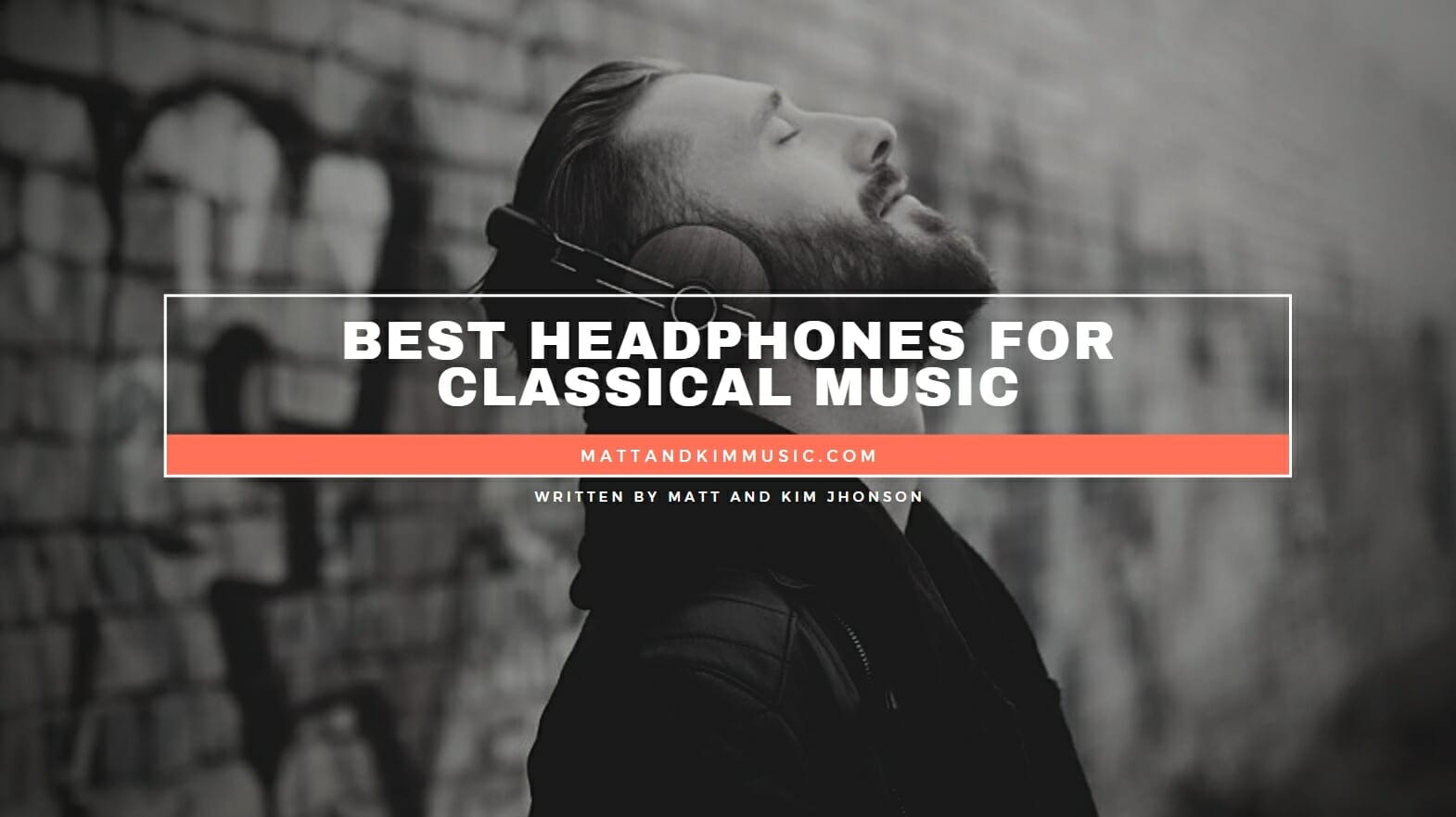 The best classical music headphones will help you to reproduce the emotions and tones domiciled in a song. Classical music sits in the company of other musical compositions that possess numerous elements. Irrespective of the epochs, whether Baroque, classical, or romantic periods, with a pair of quality headphones for classical music, you can reproduce the tones in colorful detail. If you desire such headphones, we are here to guide you. You will find within this article, a catalog of the great headphones for classical music. We considered some very distinctive elements before making this compilation including detail retrieval, realistic sound, sound stage, and imaging.
DT 990 Pro is the best fit for those whose major consideration is comfort. Produced since 2004, the DT 990 Pro has continued to stand tall with its elegant design and feel even as more expensive studio headphones are being produced.
The construction is mostly plastic which is not so great. The only non-plastic part is the metal band that holds the cups. It comes with a Memory Foam padding that removes distress and makes the DT 990 Pro feel luxurious. It also has a Velour wrapping which makes it feel perfectly plush.
It comes with the standard 250ohm impedance which means you will need a small amp to max out the volume on a phone or other portable devices.
Speaking of price, the DT 990 Pro performs much better than every other classical music headphones in the same price range. Because of the large amount of percussion in classical music, the low-end responsiveness of these headphones is an advantage. You will have the highest-quality when it comes to clarity of mid and high frequencies. Of course, clarity is what you are after isn't it?
It has a 5 to 35,000Hz frequency response which surpasses the human hearing range of 20 to 20k by a mile. To have a more natural experience of the music, it has an open-back design.
Pros
It has a wide frequency range.
It is very comfortable.
Natural sound experience.
Cons
Durability is subpar.
The cable is not detachable
The HD 99 SE comes with an open-back design that offers comfort and natural sound experience. When it comes to tone, these studio headphones are designed to produce the perfect sound in the midrange, without paying much attention to the low frequencies.
Tonal clarity has mid and treble frequencies as its focal point, this makes classical sounds fuller and ensures that each instrument remains distinct. It has a perfect frequency response of 12 t0 38,500Hz and you don't need an external amp to drive the HD 599 SE because of its low 50ohm impedance
Comfort is ensured by padding that reduces the amount of head pressure to the barest minimum. The open-back design also improves comfort while ensuring a better tonal profile for a more natural sound experience. Although the open-back design gives you a natural sound experience, the cups are designed to conduct the sound into your ears for an in-room effect. The qualities and features domiciled within these headphones make us rate it amongst the best headphones for listening to classical music in 2020.
Pros
You get two cables in the package.
It is comfortable.
Value for money is guaranteed.
There is clarity in the mid and treble tones.
Cons
Because of the open-back design, you will not get sound isolation.
The K240 comes with a semi-open design with great noise isolation. It comes with a long detachable cable which you can replace with a better quality cable or one that allows ease of movement.
It is budget-friendly while not compromising on sound quality as it offers above-average sound quality, making it one of the best headphones to buy for classical music. It has a frequency response range of 15 to 25,000Hz and excellent clarity throughout the range.
Since the bass comes in a more rounded design instead of tight and snappy, the sound may appear heavier sometimes. For comfort, the K240 headphones possess Velour pads to keep head pressure at the barest minimum. It also has an adjustable headband. You should know that it has a narrow and tight design which means you shouldn't keep them on for more than a few hours at a time.
It has an advantageous low to medium impedance rating of 55ohm which doesn't need an extra source of amplification to give you the best. It will serve you well if you can couple them to a standard smartphone to easily drive volume.
Pros
It is affordable.
It offers reasonable comfort.
The mid and treble response is good.
Noise cancellation is decent
Cons
It doesn't offer true natural sound
With the DT 1990 Pro, you will find that all classical music headphones aren't budget-friendly. These headphones from Beyerdynamic commands a hefty price tag because they are top-shelf.  They aren't just pricey, they come with the high definition technology required to transmit the best sound quality. There are enough premium features and quality to classify these headphones as one of the best headphones for lovers of classical music.
The DT 1990 Pro features a detachable cable. For comfort, it comes with soft memory foam earpads while the lightweight frame helps to reduce pressure making it possible for these headphones to be worn for long periods without discomfort.
It has an advantageous low impedance which offers a great experience for those who wish to listen to classical music on their smartphones, this doesn't mean you won't get the best when you plug them into a more powerful source.
It offers remarkable sound output. You get an even high and low delivery sound output even though it doesn't have the midrange responsiveness of lower-priced headphones. These headphones are also great for listening to other music genres since the highs come on top a bit more than others.
It has an open-back design that offers a natural sound experience which will work well with the unique frequency response of the DT 1990 Pro if you are the type that switches between genres easily
Pros
It has a wide frequency range.
It offers premium comfort.
Excellent all-round design.
Clarity is good.
Cons
It is expensive when compared to other options.
You can't replace the earpads easily
The Grado Prestige Series SR80e is a comfortable pair of headphones considered to be one of the best headphones for classical music in 2020. It offers a combination of large ear cushions and even larger ear pads to put them at the top of the list when you need headphones to listen to classical music at your leisure. An intriguing point is an on-ear design on this open-back headphones.
The SR80e offers amazing audio elements in the midrange and treble. With this, the headphones can provide recordings of classical instruments with excellent clarity while picking out distinct notes and passages easily.
The open-back design disadvantages the listener slightly with enough sound escaping and a lot coming in from the outside to make the experience a bit too animated for classical music. Besides this slight hiccup, the SR80e is perfect for studio or home use.
The SR80e is expensive although you won't have to break the bank to get them. Despite the presence of thicker ear pads, the SR80e is not very wide and doesn't offer the best pressure absorption. For those who desire comfort, there are more budget-friendly options that can offer a higher degree of comfort.
Shuffling genres is not an issue with the SR80e. It produces a clear sound which does not only facilitate an easy transition between arrangements but also makes a transition between genres seamless.