Whenever we talk about surround sound, what normally comes to mind is a home theater or entertainment set-up that consists of various speakers in a perfect arrangement. However, we are going to explore a variety of surround sound headsets that are now available on the market.
The surround sound proficiencies of headphones have long gone beyond being just a gadget. Though they are in no way comparable to a traditional home theater set-up due to the on-ear nature, they provide some amazing audio, laced with some spatial awareness.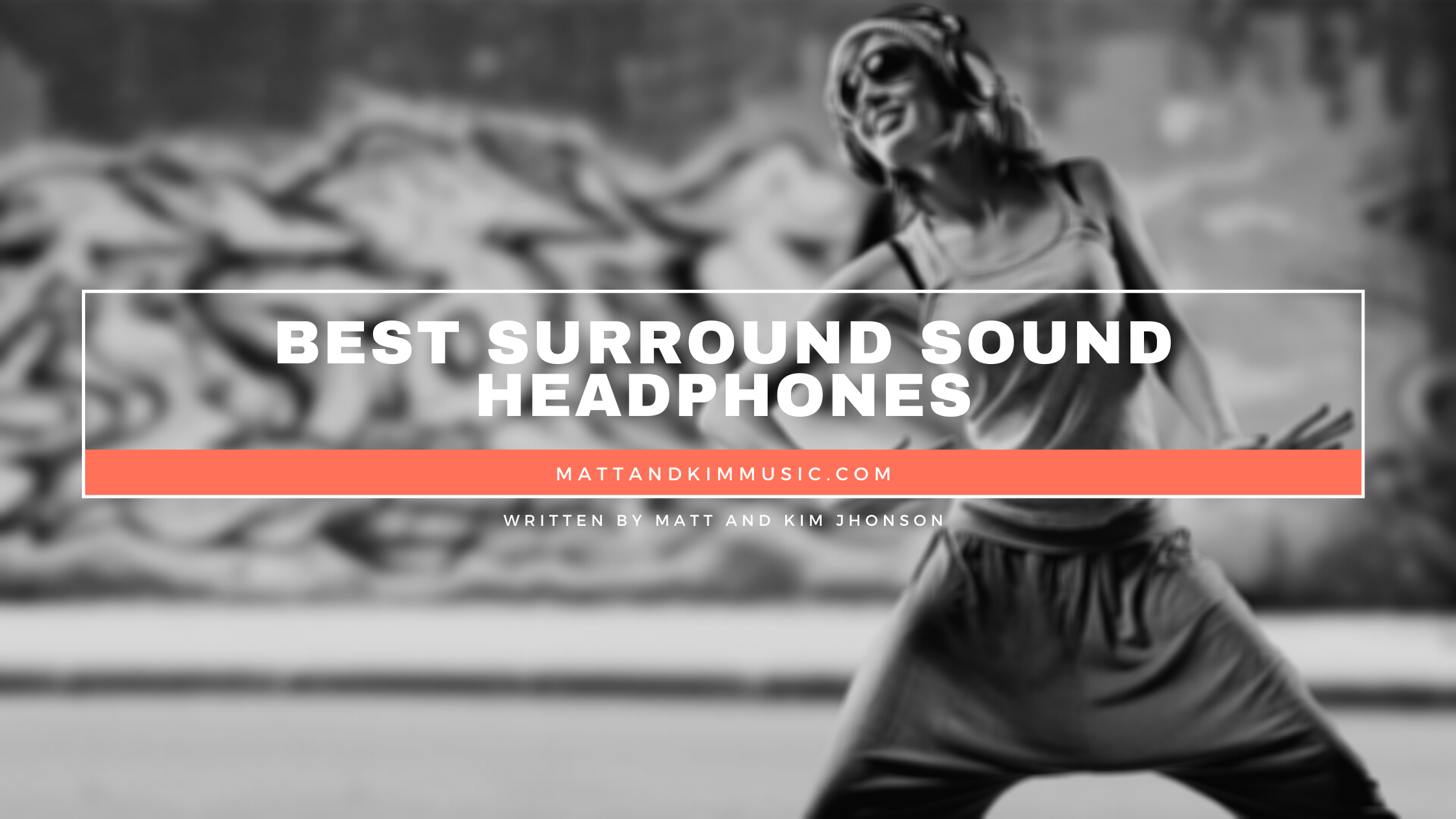 If you are a gaming enthusiast, you'll certainly embrace a nice pair of surround sound headphones that can help you to recognize the enemy gunshots at the exact location or from all directions. Besides, music lovers will surely appreciate the clarity in the sound.
Thanks to technological development, nowadays, it is easy to get a great pair of headphones with surround sound that provides excellent sound quality, nice design, and a good microphone at an inexpensive price.
If you have been seriously looking for a pair of surround sound headphones ideal for gaming or watching movies, rest assured that you'll get detailed information in this guide. In the review below, we have selected some of the best surround sound headphones that will surely improve your listening experience.
Best Surround Sound Headphones in 2021:
1. SteelSeries Siberia 650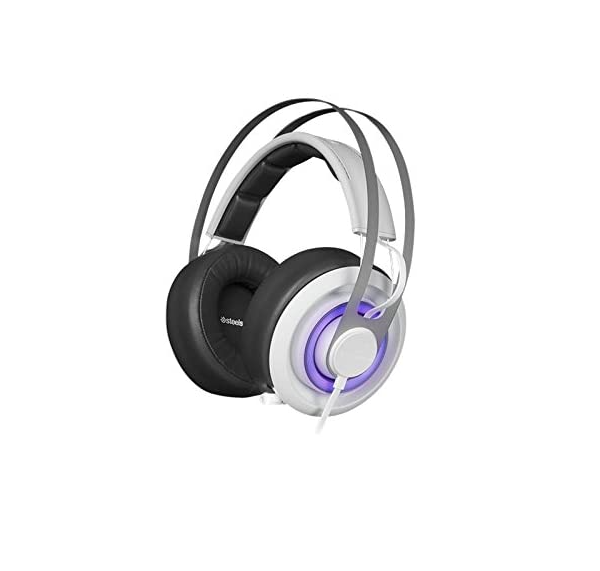 This is one of the premium pair of headsets with surround sound manufactured by Siberia. Though some cheaper headsets on the SteelSeries Siberia line insist that they feature surround sound, the fact is that only a few, including the 650 headset really does. As for the 150, 200, and 350, they are low-priced imitations.
Siberia 650 PC gaming headphones are adequately equipped with two major technologies. The first is Dolby Headphone which has high-quality audio, while the second is Dolby ProLogic IIX which has extra features converting 5.1-channel content to complete 7.1 channel audio.
The SteelSeries models primarily depend on Engine 3 configuration software compatible with PC and Mac which allows users to access a detailed 10-band equalizer and stored presets to switch between. You should save your adjustments to multiple profiles to ensure that you can quickly retrieve them later.
These headsets have a closed-back design and memory foam padded earcups that will always isolate you from background noises. They also come with a visual LED mute indicator as well as a newly upgraded microphone. They have amazing audio, and the difference between the audio modes is quite clear. Also, the equalization permits you to completely customize the audio to your taste.
2. Logitech G933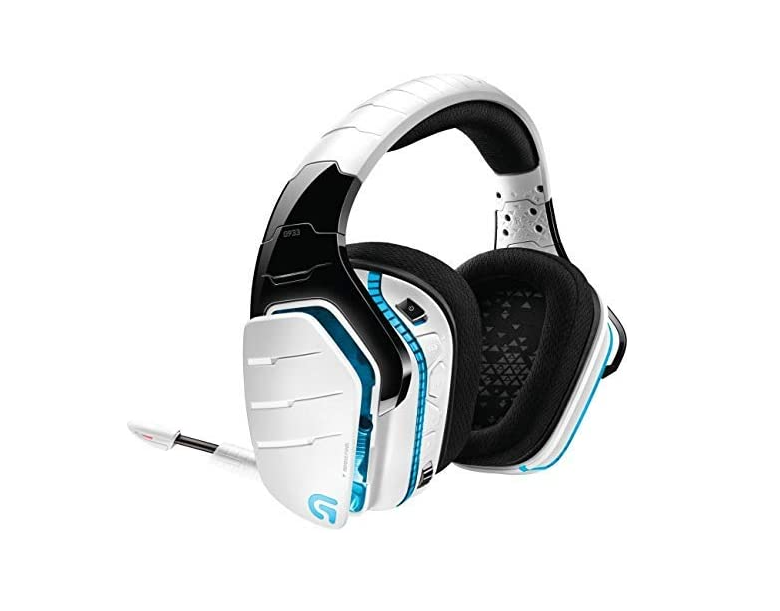 The G933 was ergonomically built from powerful materials equipped with an angles headband to help ward off the pressure. These headsets have sports-mesh ear-cups that are not only comfortable but also skin-friendly. Moreover, the headband uses similar cushioning for more convenience.
They gain from cutting-edge anti-distortion Pro-GTM audio drivers that integrate a hybrid mesh and enhance the sound quality. They also have 7.1 Dolby Surround and 7.1 DTS Headphone: X Surround Sound settings. They can work as either a wired or wireless device and have cross-platform compatibility. The battery lasts for about 12 hours of use, while they also come with an optional analog cable.
Furthermore, they provide the options to plug in three more devices including 1 USB and 2 analogs, allowing you to answer calls in-game via the microphone while your mobile is connected.
G933 also have RGB lighting attached with back-lit custom tags to allow you to program as many as 3 G-keys and use macros for intricate gaming commands.
The G933 surround sound cans are among the exceptional computer peripherals that Logitech introduced to the market. They are a well-recognized lag-free headset with amazing drivers and various customizations.
3. Mpow EG3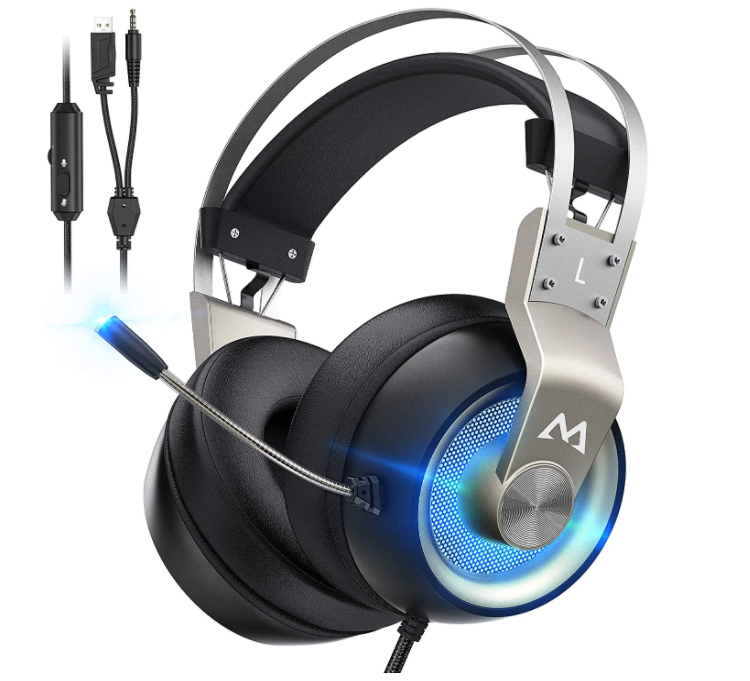 Mpow is a brand that is well recognized for manufacturing budget-friendly headphones that are of lower quality and basically bare-bone versions which have some features similar to those of the more expensive versions. Meanwhile, we observe that the wired EG3 model is a great attempt at high-quality headphones.
These headsets are strongly built with an adjustable headband that has dual steel supports. The cups are cushioned with leather and are moderately comfortable. The EG3 model headphones have a trendy design that matches their price. The drivers are properly engineered, as they have a tough grille, a shock-absorbing protector, and precision magnets incorporated into the design. Their measurement, which is 50mm, will greatly improve the performance of ring traducers and also help to deliver audio that has good dynamics.
If you would like to have a virtual sound 7.1 surround set-up, you can download a custom driver.
The EG3s are widely compatible as they have a good communication microphone that has easy reach controls.
They offer some excellent features at an affordable price. Though they are not as comfortable as some of their counterparts, we recommend them as a good pair of budget surround sound headphones that are more suitable for casual gamers than enthusiastic ones.
4. Razer Tiamat 7.1 V2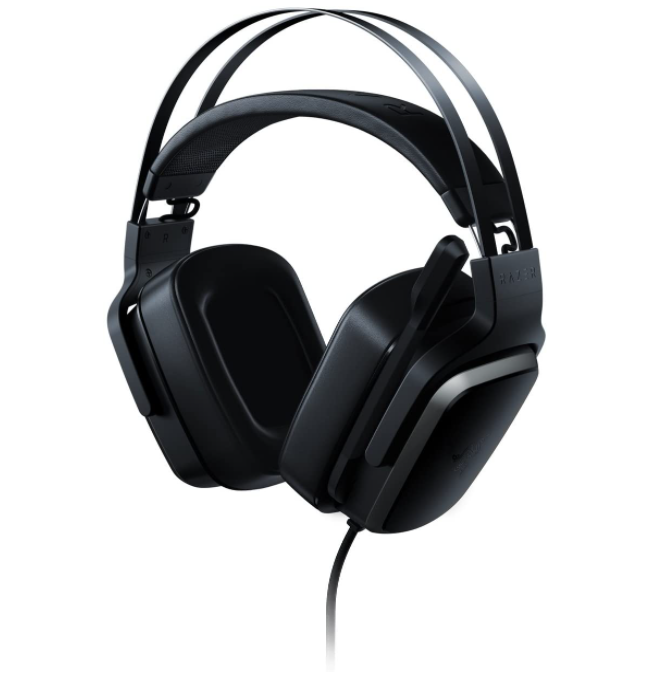 The Razer Tiamat 7.1 V2 is a unique model and an analog design of surround sound headset which provides genuine 7.1 surround sound.
The set harbors 5 drivers in each of the two cups, making 10 discrete distinct drivers altogether.
They work jointly to produce a deep sound-stage, letting the wearer spot positional audio.
The set-up comprises 4 mid-range/tweeters and one subwoofer which are all connected to a different audio controller for 7.1 channel surround sound processing. While the sub-woofer is 40mm, the R/L/C mid-ranges measure 30mm positioned alongside 20mm side and rear surrounds.
With the help of the pass-through control unit, you can set the volume of each of the channels separately. Also, the unit has a toggle on/off to allow you to switch handily between surround sound and stereo 2.0 audio.
7.1 V2 headsets are well-built with a strong headband enhanced by professional pads. They also have a rotating boom mic and plump cushioned cups.
Furthermore, they harbor 10 dedicated drivers each working with separate parts of the spectrum and designed in a way that provides special spatial awareness of a headset.
5. Sony MDR-DS6500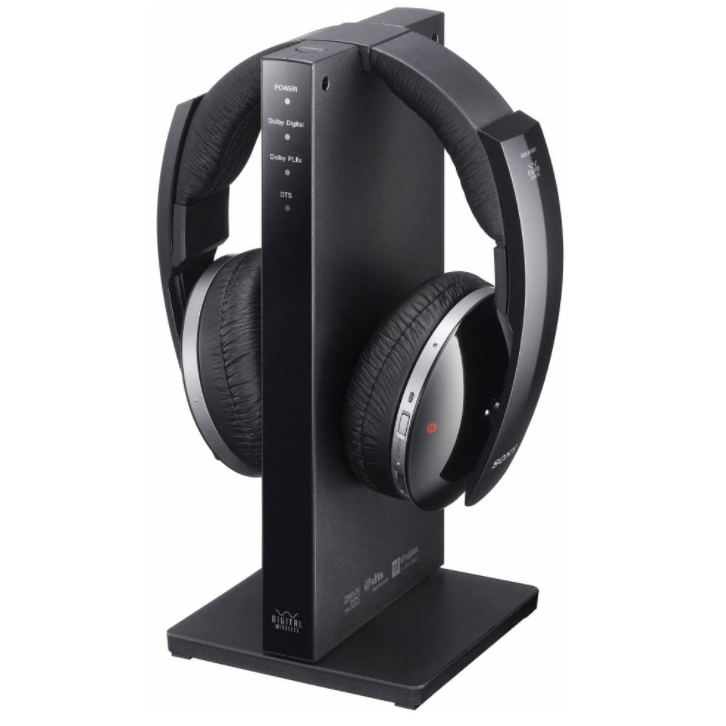 MDR-D6500 model is one of the best wireless surround sound headphones on our list. They have a charging stand that doubles as storage. They are durable and well-designed with lush skin-friendly padding and big 40mm drivers.
Their impedance is 66 ohms, while they function with a widened frequency range that delivers a wide range of audio production. They are made from good components while they also enjoy the benefit of automatic tuning.
MDR-DS6500 Sony headphones are compatible with Dolby Digital, Dolby Digital Surround EX, DTS, DTS-ES, and DTS-ES Matrix, as they give a real 7.1 cinematic surround experience. The battery life is about 20 hours. They function without compression on a 2.4GHz/RF digital transmission.
All in all, the MDR-DS6500 is an excellent model with great design from Sony. Hence, they are a top-quality pair that gives you value for money. They can function over radio frequencies and are suitable for private TV listening.