Regardless of the application, a set of headphones with a microphone can enhance the smooth flow of a conversation.
It is unarguable that most of us would like to listen clearly and conveniently while answering our business calls. Thankfully, some companies have introduced modern headphone models to cater to such needs.
Faulty mics and poor sound quality can result in miscommunications, a bad condition for gamers, and even more terrible if it prevents you from sealing an important business deal.
However, the good news is that with the rapid development of microphone technology, there have been numerous good quality headsets with microphones that you can choose from.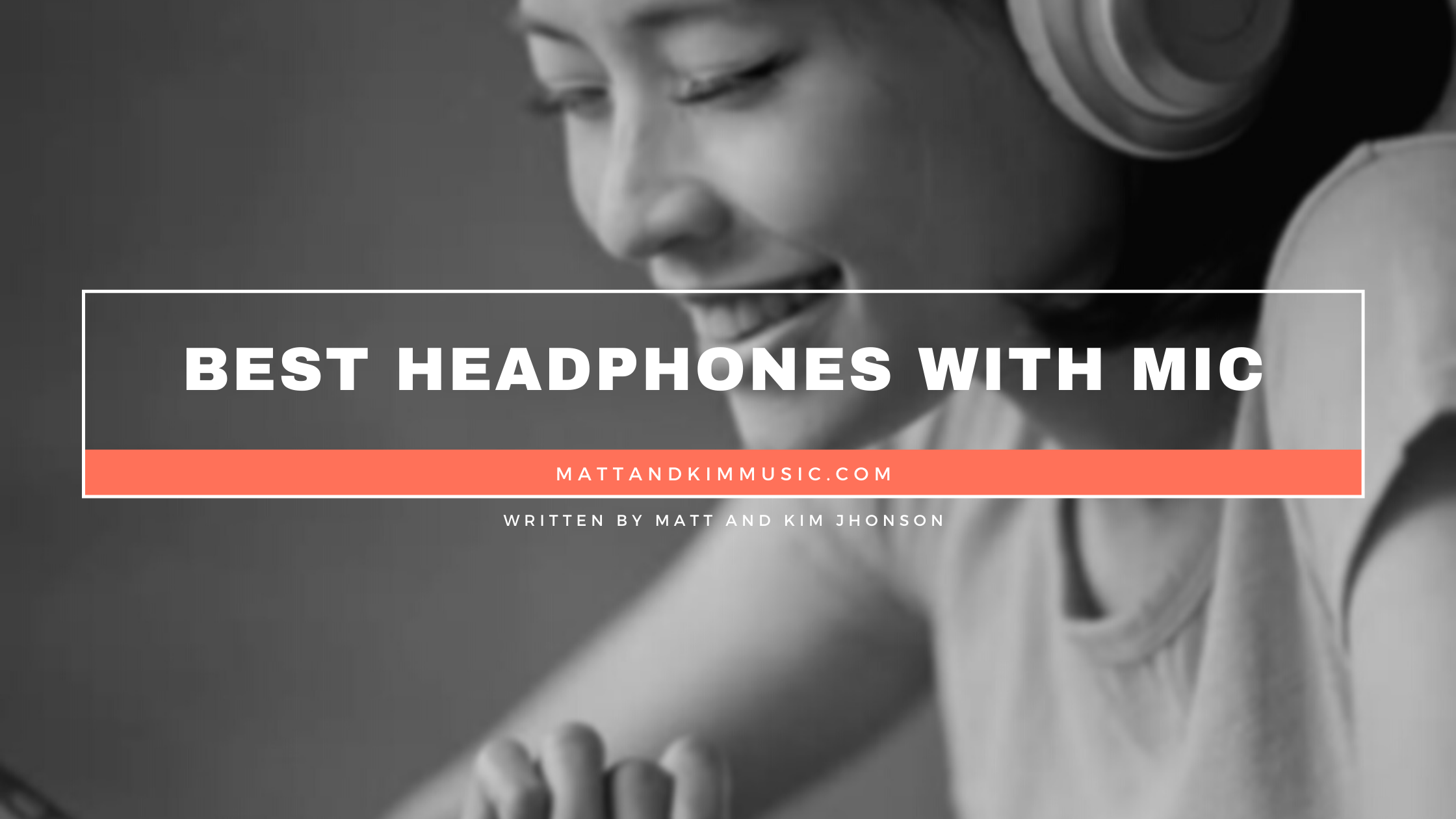 We have taken our time to review many microphones to help you choose the best and most suitable ones for you. The capabilities of microphones are now evaluated more than before. This is so because mics are now largely considered as a requirement rather than a secondary quality.
This is more so if you need to communicate at your workplace via teleconferencing and report back or liaise immediately to seal a deal. But there are other reasons why a pair of headsets is very important.
We have compiled a list of the best headphones with mic, ranging from expensive to more budget-friendly ones. Now, let's look at the reviews one after the other for clarity.
Best Headphones with Mic in 2021:
1. Plantronics B825 Voyager Focus Bluetooth Headset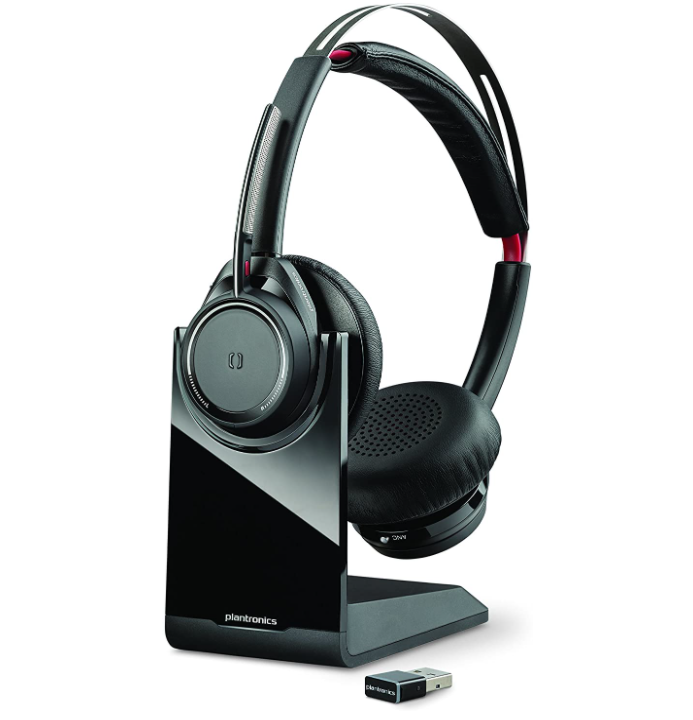 Plantronics B825 is a moderately priced gadget that is suitable for use at the workplace, having a lightweight design that you can use conveniently for several hours a day. Its features include a 4.1 Bluetooth connection that has about 30 meters' range. The battery will last for up to 15 hours of listening but 12 hours of talk time.
The Active Noise Reduction technology (ANC) is perfect for canceling out unwanted sounds, making it an ideal choice in loud office surroundings. You can easily turn off this feature if you need the ambient sound.
The boom has three directional microphones, conveying an accurate sound to the person you're talking to. There is a 'mute alert' future that signals when you've turned off the mic and still talking.
This is a very handy device, especially for voice recording.
While we've laid much emphasis on the quality of performance for communication, it is noteworthy that the sound quality of these headphones with built-in microphones are superb. While distortion is very minimal when the sound is at higher volumes, the overall sound is detailed and designed to suit the taste of the audiophiles. While other models that we have reviewed have better sound quality, the B825 is okay considering its price. These headphones come with not only a travel case but also a nice charging stand that allows for easy and convenient charging.
Plantronics Voyager is most ideal for office use, while it is also suitable for listening pleasure.
2. Bose QuietComfort 35 lIea Bluetooth Headphones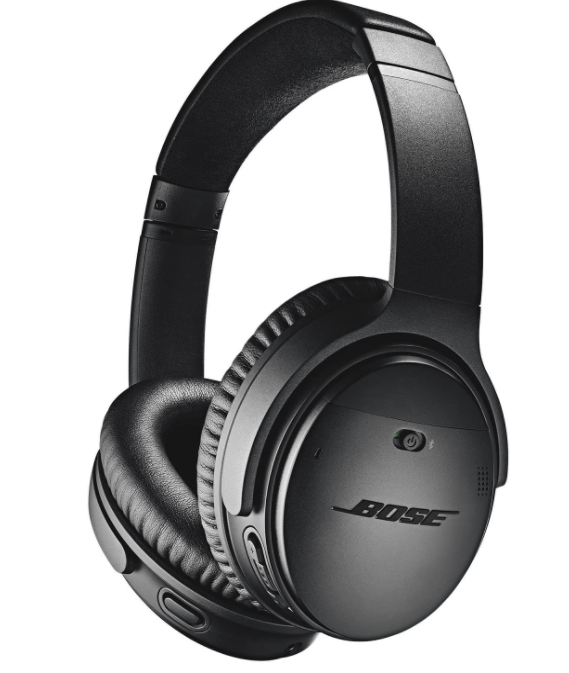 These are one of the Bose's brands of headset that provide excellent sound quality and strong calling capacity via the built-in microphones.
Though not particularly made for calls, these microphones can handle calls on the move effectively. However, if you need a more professional set-up,  a boomed mike is more ideal in that aspect.
Of all the models reviewed so far, the ANC technology is the most amazing, as it has three different levels of noise reduction. Hence, this model is your right choice considering the above-mentioned quality.
The battery can last for up to 20 hours of use in Bluetooth mode and 40 hours if using the wire. Such capacity is sufficient to last throughout any session of use.
Sound quality is what distinguishes these headphones from their counterparts, as they have well-balanced treble, mid-range, and bass, producing a rich and complex soundscape. Ideal for music, gaming, and video, these headsets will amaze you with the strong and beautiful sound they produce.
Are the Bose truly as comfortable as their name implies?
Of course, yes. Arguably the most comfortable set of all the models on our list. You aren't going to experience any discomfort or heat in your ears when you use them for prolonged gaming sessions or long flights. Such is their outstanding quality.
As noise-rejecting microphones, they are very active in shutting out wind and unwanted noise, even in noisy surroundings, thereby making your voice more audible. And users have mostly sent positive reviews of their call experiences with these headphones.
These Bose 35's are designed to meet the needs of every user. With excellent sound quality, they can compete with their counterparts as the best headphones with microphone.
3. Audio-Technica BPHS1 Broadcast Headphones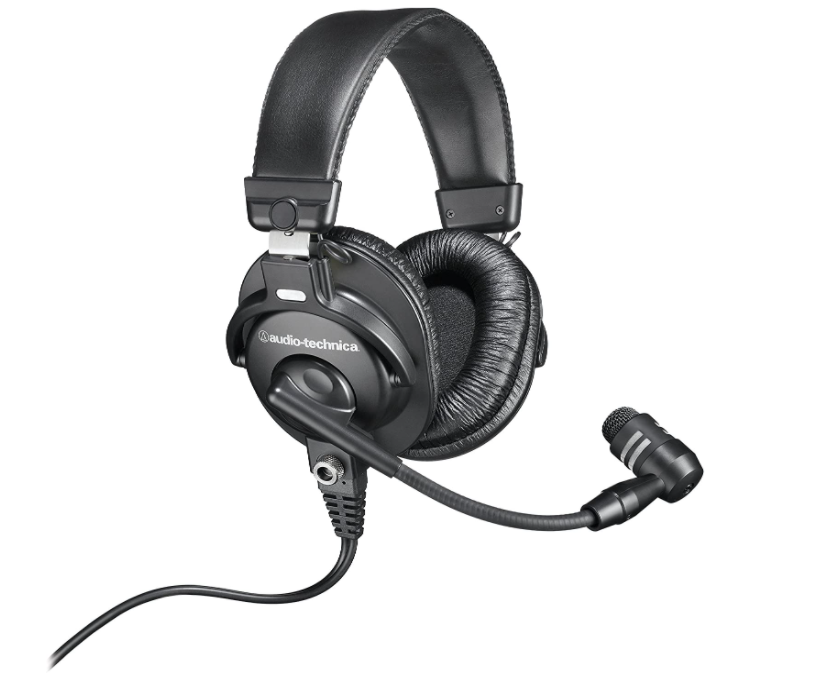 The design of BPHS1 is more focused to meet the vocal quality needs than anything else. This headset with mic is quite ideal for live streaming and even any form of live broadcasting.
The demand for high-quality microphones has risen significantly in recent years, as millions of content creators on YouTube and social media are placing orders to buy.
These headphones are carefully made to meet your needs of hearing and being heard. They come with an XLR input and not a standard 3.5mm jack. But if you don't have XLR inputs, you can buy an adaptor as a substitute.
Apart from stand-alone microphones, many users suggest these microphones as one of the best they have ever used.
The mic is a high spec, and it seems to be more befitting for singers than traditional headset mics. The mic has a pick-up range that enables it to cancel out any outside noise, while it also delivers a rich tone.
In addition to the mic technology, the headphones deliver high-quality sound. The 40mm drivers produce a punchy bass with a clear high-end. This produces a stunning package for streamers, gamers, broadcasters, and even all users. This headset is certainly a front runner even at its mid to high price point.
4. Sennheiser HD 4.40 Bluetooth Headphones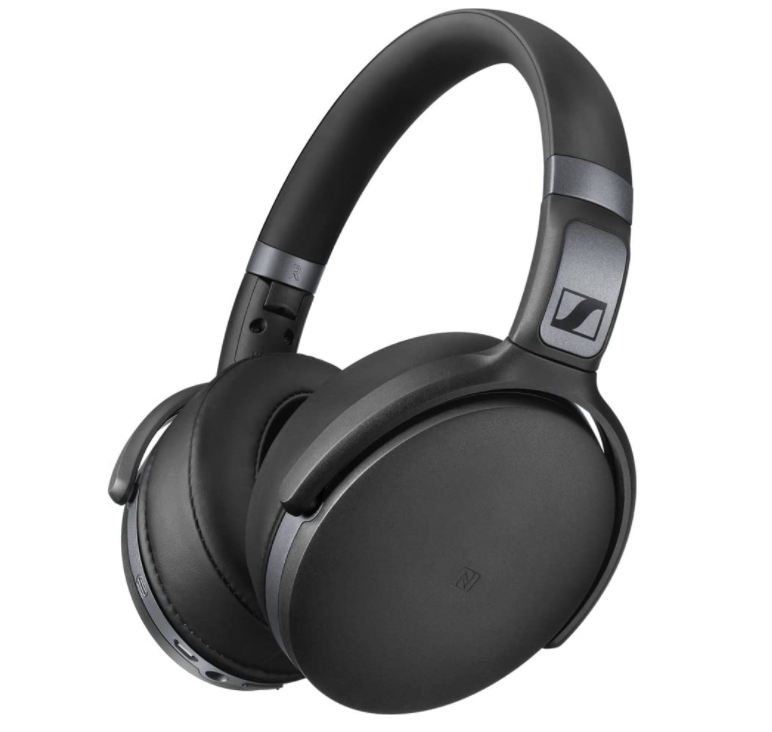 This model is one of the cheapest headsets on our list.
Sennheiser HD 4.40 is worth the price as they come with a nice built-in microphone. The drawback is that there is a lack of canceling technology, so not ideal for a noisy work environment.
The design focuses more on quality sound delivery, so it is not a headset made for talking. And the company has accomplished that aim. The headset provides a neat, detailed sound with deep bass. And you need not worry about distortion even at high volumes.
When charged fully, the battery can work for up to 25 hours. The wireless range is 10 meters. The connection is quite stable if it stays within the range. You aren't going to experience faltering or skipping while using this set. The sufficient padding in the over-ear design guarantees comfort. However, extended use could cause the headband to be softer or discomforting. Hence, you need to consider such a drawback when you are using it for long hours. But the good news is that the headband also folds down to allow you to break down the headphones and carry them in a protective case.
5. SteelSeries Arctis 7 Wireless Gaming Headset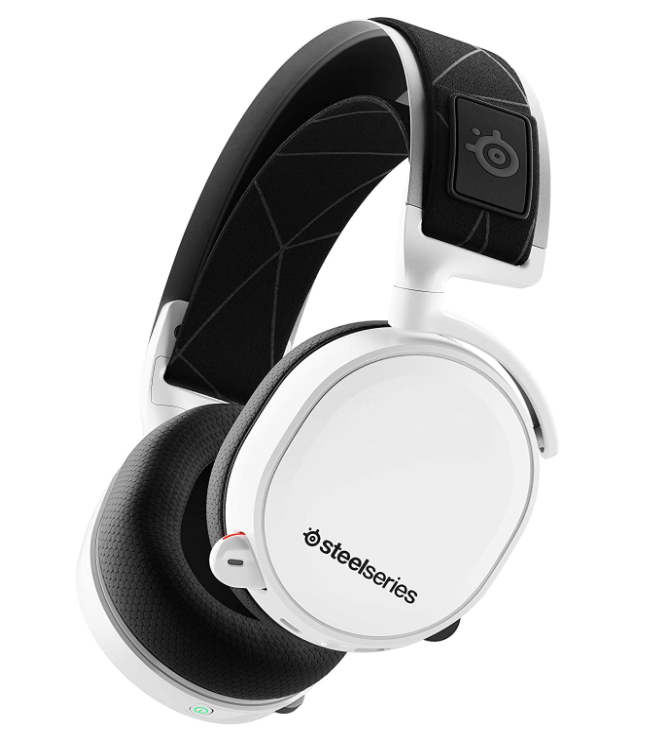 These are listed as the best headphones with mic for gaming that produce crisp microphone functions and balanced audio output. The Arctis model is designed to cater to long hours of play, as it offers moderate comfort even after a lengthy session. They have materials that are more breathable than their counterparts as the level of sweating is minimal.
These headphones allow you to play for a long period that won't cause you discomfort. They have excellent boom microphone performance.
You can effortlessly understand speech in either a quiet or noisy environment, courtesy of nice ambient noise control. This feature will be much useful when used at a noisy gaming event.
The software attached to the package enables you to adjust the surround sound as well as the equalization settings. You can also change mic settings here. Also, you can create and save different sound profiles. The surround sound capabilities normally perform excellently when gaming.