We've researched, tested, and rated the world's best audiophile headphones to bring you these exquisite sets. But before we move on, a word of warning. These headphones are for music lovers who live and breathe for quality sound. We've focused on high-end headphones only, so you won't find any cheap cans here. Brace yourself: things will get expensive quickly.
As a diehard audiophile, you already know that these gems are worth every penny. But if you're new to this type of audio gear, you might be wondering whether you should spend this much money on a set of headphones. Honestly, only you know the answer, but we will say this: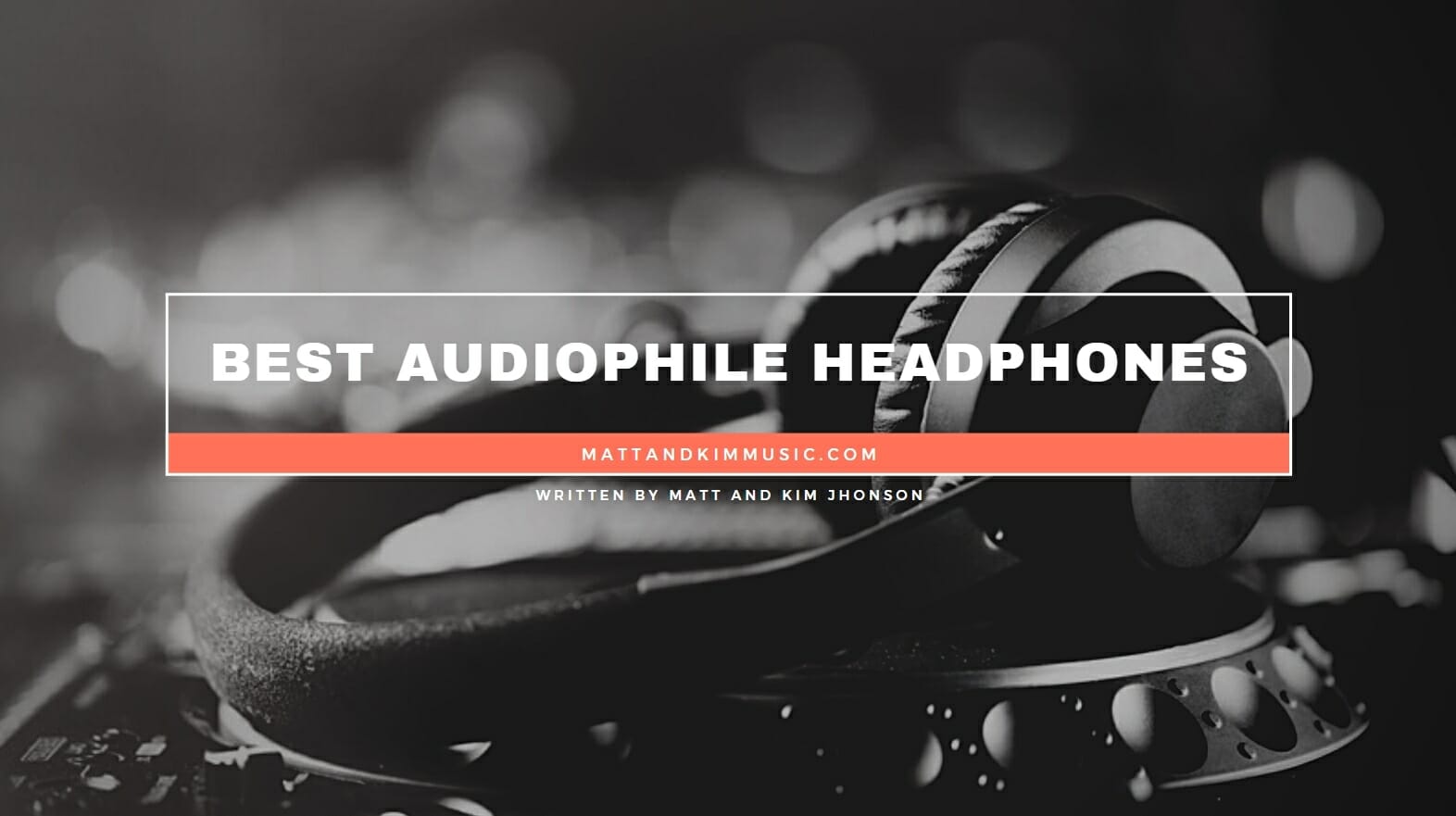 You don't have to be an expert to notice the difference between the best audiophile headphones and a regular set. The sound is pure with clean separation of the different instruments, and even different strings and keys can be identified. The bass is powerful but tight and disciplined. Music simply envelops you in a completely immersive experience. That's what you're paying for.
And if you do choose to go down this path, remember: once an audiophile, you'll always be one. Don't say we didn't warn you. Let's take a closer look.
Best Audiophile Headphones in 2020:
1. SONY MDR-Z1R WW2 Signature: The Best All-Round Audiophile Headphones
Sony is best known for its tech-heavy wireless headphones, but the MDR-Z1R WW2s are the exception to the rule. From the handcrafted design to the stainless steel mesh finish, and the massive 70mm two-part drivers, these headphones have a luxurious feel about them. In fact, this is the only Sony consumer model that is manufactured entirely in Japan, and each pair is crafted by hand under the strictest quality control.
With a remarkable high-frequency response of 120 kilohertz, the headphones have a broad sound stage. That said, their character is rather dark, which means that they excel in reproducing lows and mids. The tight bass is something to die for. 
The advantage, of course, is that they are far more versatile. You can use them for your home studio, but you can also take them out into the world and expect a decent degree of noise-canceling. With a good balance of price and value, it's no wonder these headphones snatched the first spot in our list of the best audiophile headphones.
Features:
Two-part driver design.

An aluminum-coated polymer diaphragm surrounds the central magnesium dome, which results in exquisite, high-resolution audio.

Closed-back.

You won't get as much interference from external noise, and others won't be able to hear your music.

All-metal housing.

The Fibonacci-patterned grill ensures a resonance-free, stable sound. 

Durable build.

You won't have to baby these headphones. The titanium headband, solid earpads, and silver-coated OFC are all made to last.
Pros:
The extraordinary quality of sound, especially for lows and mids

The luxurious hard-leather case for storage

More affordable than other high-end models
Cons:
Not as reliable for higher frequencies
2. Focal Utopia: The Best Audiophile Headphones for Sound Quality
Also known as the Cadillacs of headphones, the Focal Utopia are nearly perfect. The open-back headphones deliver a pure sound that is unrivalled in this price range. The entire design, from the M-shaped pure Beryllium domes to the carbon fiber yoke, and the lambskin earpads is focused on one thing only: to reproduce the most natural sound. Try them on for a few minutes, and you forget that you're even wearing headphones.
Of course, this kind of sound quality doesn't come cheap, but it's important to note that the Focal Utopias are not the most expensive audiophile headphones out there, by far. The Focal Utopias are luxurious, gorgeous to look at, and extraordinary to listen to, so if you can afford them, they're are an absolute must-have.
Features:
Completely open-back design.

This is what makes the Focal Utopias sound so perfectly natural.

Precise audio quality.

It's every audiophile's dream to find that set of headphones that renders sound with surgical precision. These headphones come

very

close.

Acoustic sound purity.

There's no crossover or passive filtering. Every sound is exactly as it should be.

Excellent dynamics.

There's no song (or sound) that these headphones can't reproduce.
Pros:
Pristine, natural sound quality

Built with durable, luxury materials

Outstanding midrange neutrality
Cons:
More expensive than other high-end models

Top-notch partnering equipment is a must-have
3. Sennheiser HD 820: The Best Closed-Back Audiophile Headphones
The Sennheiser HD 820 are the best audiophiles headphones to take out into the world. You see, the vast majority of audiophile headphones have an open-back design in order to avoid resonances that might interfere with the quality of the sound. This helps them sound natural, but offers no noise isolation. A few closed-back high-end headsets do exist, but they often have to compromise on performance to cancel out some of the external noise.
With the Sennheiser HD 820s, there's little to no compromise. How come? It's thanks to their super intelligent engineering. The headphones use an innovative glass reflector made of Gorilla glass that is designed to push the rearward sound into an absorber system. The result? A much cleaner sound, at least compared to most other closed-back headphones.
Features:
Exceptional sound isolation.

You can use these headphones outdoors without compromising on quality.

Signature Ring Radiator transducer.

Proprietary technology from Sennheiser, the transducer ensures incredible detail and dynamics.

Vibration dampening headband.

Reduces crosstalk and increases stability.

Deep bass.

Although the bass doesn't slip into other frequencies, it's more nuanced due to the closed-back design.
Pros:
Versatile, can be used both indoors and outdoors

Incredible sound stage for a closed-back design

Stylish, with a premium look
Cons:
The sound is not as natural as with open-back audiophile headphones

Expensive
4. HIFIMAN Arya: The Best Planar Magnetic Audiophile Headphones
Planar magnetic headphones provide a sort of middle ground between dynamic and electrostatic models. They're not as painfully expensive as electrostatic headphones, but they do deliver superior sound quality compared to their dynamic counterparts. Of all the planar magnetic headphones we've tested, the HIFIMAN Arya stood out. Not just because they look fantastic in their unique way, but also because they sound extraordinary for their price range.
So, what can you expect from the Arya? Unlike the Sennheiser HD 820s or the Focal Utopias, the HIFIMAN Arya have a neutral-bright, rather than dark signature. They provide a perfect balance between voice and instruments, with a deep bass extension.
Features:
Planar magnetic drivers.

The technology is more expensive compared to regular, dynamic drivers, but the sound clarity is worth every penny.

Advanced magnet circuit.

The asymmetrical design of the magnet system reduces interference in sound wave.

Signature window-shade casing.

The unusual system brings out the best in open-back headphones and protects the drivers.

Bold aesthetic.

The Aryas look just as phenomenal as they sound.
Pros:
Superior sound clarity and layering

Durable materials

Decent price for polar magnetic technology
Cons:
The bass isn't as punchy

Heavier than other models
5. Beyerdynamic DT 1990 Pro: The Best Audiophile Headphones for Studio
If you want a pair of headphones that'll bring out new details in songs you know and love, the Beyerdynamic DT 1990 Pro are it. Beyerdynamic might not be as popular as some of the other brands we've mentioned here, but there's a good reason why most audio engineers prefer them in the studio. Their main advantage? Tesla driver technology.
Thanks to these innovative drivers, the Beyerdynamic DT 1990 Pros have the ability to reproduce sounds with incredibly accurate resolution. The headphones are also super versatile because included with each set are two different types of velour earpads: one for a deliberately neutral character, and one for amazing bass.
Features:
Outstanding resolution.

The Tesla drivers are perfect for analytical listening and studio engineers.

Bass earpads.

When you're ready to have some fun, pop in the "B version" earpads and let the bass shake your world.

Good soundstage width and depth.

The open-back design lets you identify the position of each instrument.

Durable, but comfy.

The DT 1990 Pros are built like a tank, but the earpads are covered with luxurious grey velour for comfort.
Pros:
Perfect for musicians, producers, and mixing engineers

Versatile, with two sound characteristics

Single replaceable cable
Cons:
The earpads can get a bit hot during long sessions

The highs are a tad too bright
6. Sony WH-1000XM4: The Best Wireless Audiophile Headphones
Remember how we said that Sony mostly dabbles in tech-heavy, wireless headphones? Well, the Sony WH-1000XM4 are the latest (and best) example of that. These headphones are not quite like the rest of the entries on our list. They're far cheaper, they come with active noise-cancelling (ANC), and they're equipped with a bunch of neat features like earpad touch sensors.
The downside? The WH-1000XM4s are a decent set of headphones (extraordinary, really, for most users), but they don't have the kind of sound purity that you can get with truly audiophile headphones like the Focal Utopia. Why are they on the list in the first place? Because they're an excellent pair of cans that sound decent and can do pretty much everything.
Features:
Next-level noise-canceling.

Wear these headphones wherever you like. The world won't interfere with your music.

Touch sensors.

Play music, change the volume, or pick up calls by simply touching the earpad.

Speak-to-chat.

See someone you know? As you start talking, the headphones turn down the volume and disable noise-cancellation so you can join the conversation.

Wearing detection.

Playback stops when you take off your headphones, and resumes when you put them back on.
Pros:
Perfect for outdoor workouts, commutes, and more

Super smart, with touch sensors, built-in Alexa, and wearing detection

Highly affordable compared to the other best audiophile headphones on the list
Cons:
Closed-back design reduces some of the sound quality

Sound is not as clear or as dynamic
7. Audeze Mobius: The Best Audiophile Headphones for Gaming
Like the HIFMAN Ayra, the Audeze Mobius headset uses planar magnetic drivers to deliver the purest possible sound. But the Mobius wasn't necessarily designed for music. Rather, it was created to provide a completely immersive experience for gamers. How does it accomplish this? It combines audio processing (which most surround sound headphones have) with innovative head tracking.
Wait, what? Basically, the Audeze Mobius is built with Waves Nx head-tracking technology, which can continuously measure the orientation of your head. More specifically, it does this a whopping one thousand times per second, which gives it enough information to simulate a far more immersive surround sound experience.
Features:
A fully immersive experience.

Audeze Mobius headphones are built with the latest tech, so that you can enjoy realistic 7.1 surround sound.

Wireless option.

You can connect the headphones through Bluetooth, AAC, or LDAC. 

Effective boom microphone.

The mic comes with built-in noise attenuation, so your voice is always crystal-clear.

Made for long gaming sessions.

The headphones are generously padded, as well as roomy, so your ears won't get hot even after hours of gameplay.
Pros:
The most immersive audiophile headphones for gamers

The best 7.1 surround sound simulation effect

Customizable for your exact head measurements and hearing
Cons:
5.1 and higher surround sound are only available in wired mode

Not the best audiophile headphones for music
8. GRADO SR80e: The Best Audiophile Headphones on a Budget
If you're not into spending hundreds (or thousands) of dollars on a pair of headphones, but you still see yourself as an audiophile, don't despair. The Grado SR80e could be the ideal set of cans for you. Priced at just under $100, these headphones look strange, but they sound incredibly clean for their cost.
Sure, they don't come with traditional earpads and the round slabs of foam will take some time to get used to, but look on the bright side: the Grado SR80e have a gorgeous retro design, matched only by the dynamic, detailed sound. Say what you will about their low price, but these headphones are made for audiophiles, through and through.
Features:
Open-back design.

Expect a wide soundstage with good clarity and detail.

Lightweight.

Once you get used to them, the Grado SR80e are very comfortable, and their unique earpads prevent your ears from ever getting hot.

Vital, lively sound.

The music is closer to your ears, and the bass is deep, but swift.

Hand-built.

You wouldn't expect them to be, given their price, but each pair of the Grado SR80e is put together by hand in Brooklyn, New York.
Pros:
Fantastic midrange and treble detail

Colorful sound, easy to get into

A retro look that doesn't compromise on comfort
Cons:
No isolation whatsoever

The upper-mids aren't as refined