Are you searching for the best pair of headphones under 150? It might sound difficult at first. But if you use the right channel, you'll surely get some. $150 or thereabouts is a common price range that many audiophiles search for online. The reason is not far fetched: this is an acceptable price range that paves the way for other interesting features.
However, when other options are available, you may find it hard to choose a particular one. Most cheap headphones come with limited features and similar functions. However, at a higher price, you'll get different models with more features.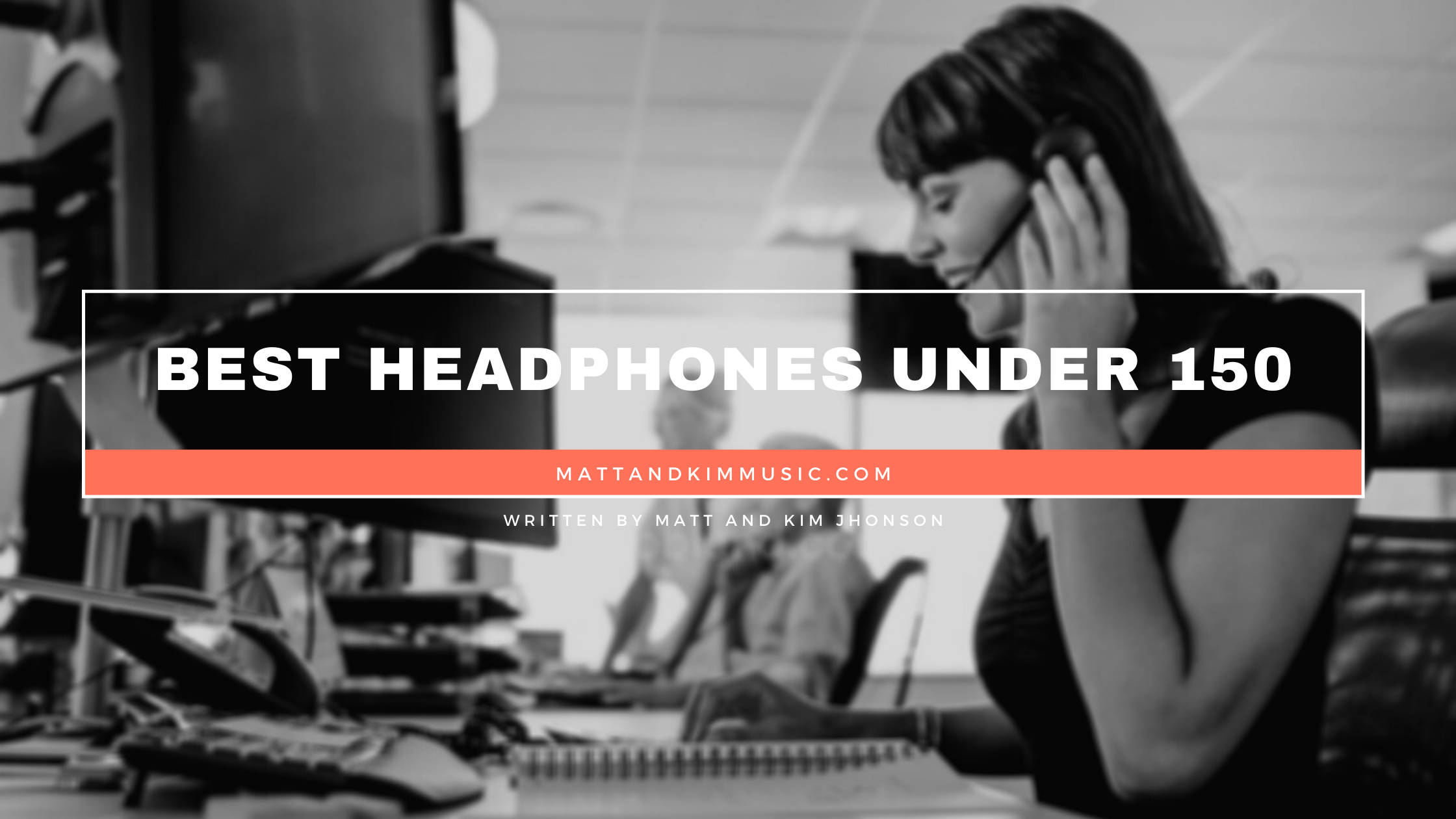 At this price range, you can still get some decent professional headphones below $150. This is exactly our aim of writing this article. We are determined to take you through the world of high-quality headphones that were hitherto restricted to only audiophiles and professionals.
To make the decision an easy task for you, we have selected 5 best headphones under $150 in 2020. From our research, these headphones can meet the needs and expectations of most users. Now, let's check our best 5.
Best headphones under 150$ in 2021 are:
1. Beyerdynamic DT 990 Pro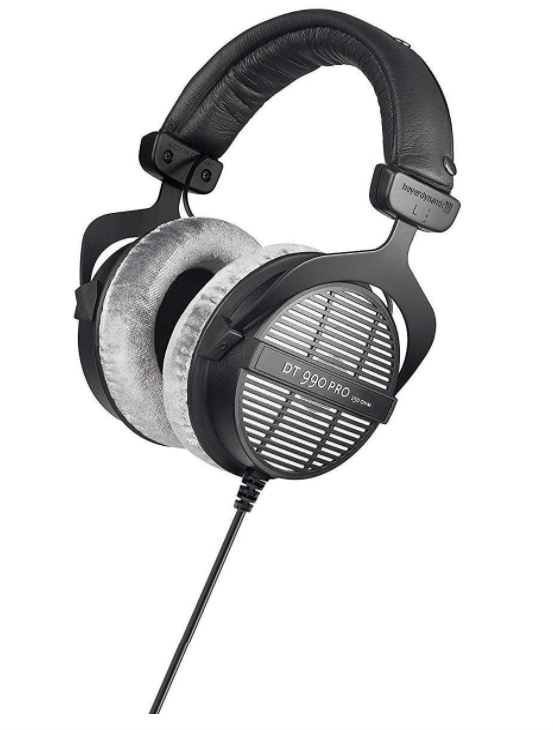 Beyerdynamic DT 990 Pro is one of the cheapest indoor headphones selling for less than $150. Their extraordinary sound gives you a pleasant feeling. At first sight, you'll see conspicuously an extraordinary design and soft cushions on the cups– stunning features that continuously attract you to the device.
They fall under the category of open-back headphones and are designed mainly for professional use. They come in only two versions, namely 80 and 250 Ohms.
They are available in black and grey versions. They have an adjustable headband made from metal and padded with fluffy and comfortable materials.
They also have large and thick cups padded with velvet cushions that are big enough for most ear sizes.
In terms of sound quality,  DT 990 Pro is perfect for neutral listening. They produce a crisp, clear, and balanced sound that completely conveys the beauty of high-res audio.
These headphones are durable, stable, and comfortable on the head; courtesy of the quality materials used in making them. An addition of 9.6 ounces of weight into the equation gives you a fantastic pair of headphones that you will enjoy for several years.
2. Audio-Technica ATH-M50x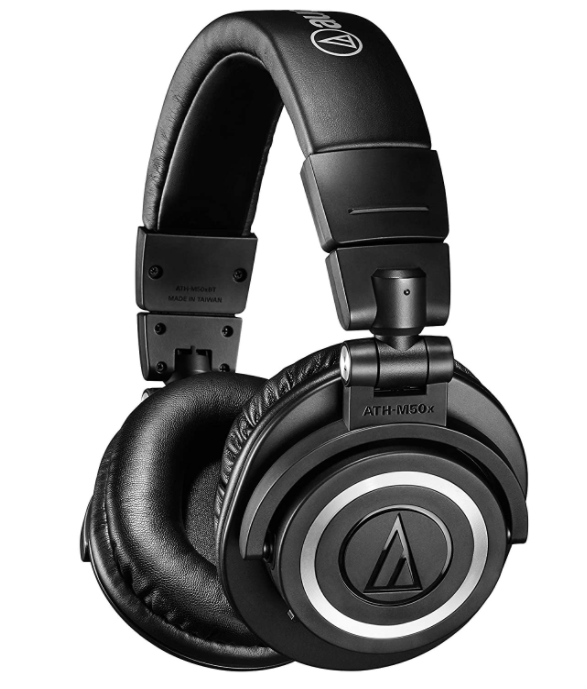 Despite being designed for professional use, Audio-Technica ATH-M50x makes the list of the most popular wired headphones under $150. They achieved this status courtesy of their build and sound quality. While they are more expensive than the average pair of ordinary headphones out there, the quality outweighs the price. They come in different versions, namely black, white, and gunmetal.
They weigh about 10 ounces. They have a 38-Ohm impedance which enables them to be convenient to use and compatible with various devices.
In addition to the sound quality, an outstanding feature of M50x is the comfort level. Apart from the weight, the carefully padded adjustable headband and nicely cushioned large cups are added to give you comfort and convenience.
In conclusion, it is noteworthy to point out some outstanding qualities of M50x. They have clear and detailed vocals, a neutral sound signature, a fairly sharp treble, and balanced mids.
They also offer a very detailed sound with sufficient bass. Lastly, their closed-back design effectively prevents them from leaking and enables them to passively isolate a specific amount of ambient noise.
3. Sony MDR7506 Headphones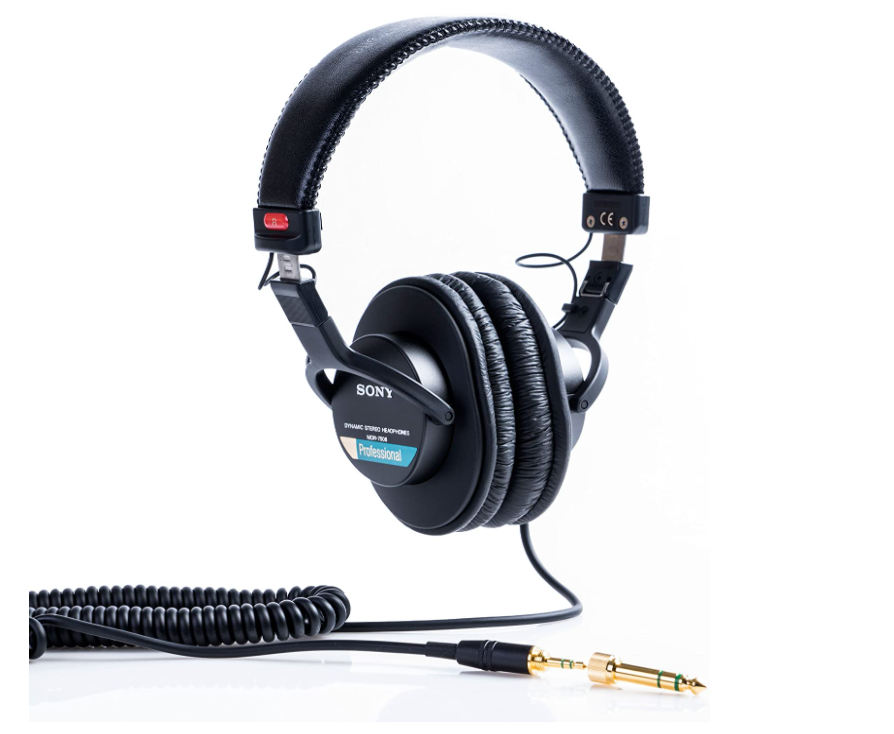 Sony MDR 7506 is originally designed for critical listening and professional use. Their simple design shows that they are specially made for indoor use. The closed-back allows them to ensure a certain degree of noise isolation, thereby leaking only a little amount of sound. Nevertheless, they are still not the best for active people.
The cans deliver a good comfort level. They are lightweight, weighing just 8.1 ounces. Though soft and comfortable to wear, they are thick and durable.
They are mainly made from plastics attached with metal support on the hinges, headband, and other vital parts. Despite not being thick, the headband is soft and adjustable. The cups are decently buffered with removable and replaceable cushions.
As a pair of headset made for professional use Sony MDR7506 delivers excellent sound. They produce mainly neutral and balanced sound as well as excellent mid-range and adequate punchy bass. They have clear vocals. They are also detailed enough. All these explain why we have categorized them as one of the best headphones under $150.
4. Skullcandy Crusher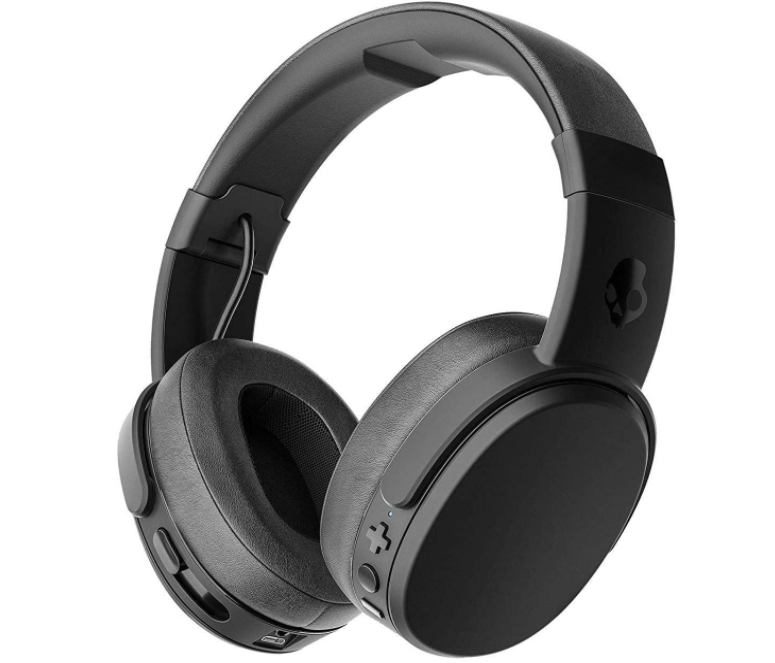 While they aren't the most elegant sub-$150 headphones available out there, Skullcandy Crusher looks neat, attractive, and simple. They have different color varieties, including deep red, black, white, and olive. It is worthy to note that these are all matte versions that are neater and more beautiful than glossy finish models. The multifunction button, volume controls, and Bluetooth indicator light are located on the right cup; while the bass slider, mic, and aux port can be found on the left side.
The new Crusher is very stable, tightly fit, and durable in build.
These are comfortable headphones that are carefully padded with adjustable headband and decently cushioned with cups that stay perfectly on moderately sized ears. While some users may find them too tight, such a feature enhances stability and allows you to wear them while performing exercises like jogging or just workouts. The improved version is very sturdy, so it has a longer lifespan than normal plastic headphones.
Due to their lightweight design, wireless connection, and durable battery; these headphones are suitable for use both indoors and outdoors. After a stressful or serious task of the day, you can just connect the aux cable to the headphones and start listening to your favorite music.
5. Sennheiser HD280PRO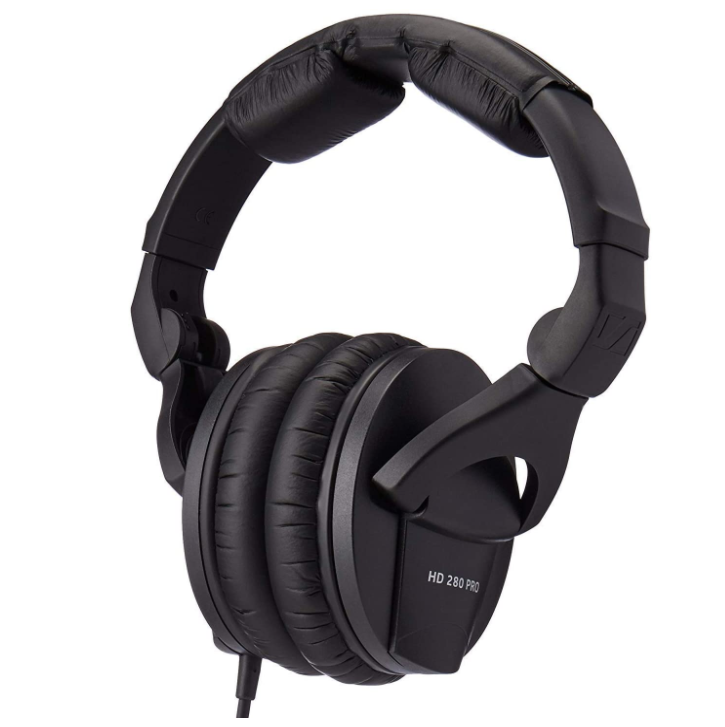 Here is another great pair of headphones for under $150. Sennheiser HD280PRO are considerably cheaper than their counterparts in the Sennheiser headphones category. However, this will certainly reduce the quality of the product. But the sound is, of course, excellent.
HD280Pro are professional headphones primarily made for studio use; hence best used indoors, rather than outdoors. But they are lightweight and convenient to be worn for several hours.
Their headband is adjustable and well padded, while the cups are softly cushioned. A very interesting feature of this device is that both padding and cushions are removable and replaceable, thereby making the headphones long-lasting.
Besides, HD280PRO is durable. While they are wholly made from plastic, they last long under normal conditions.  If you use them with care, you shouldn't encounter any serious problems. They are excellent in terms of sound quality, as we have never observed any serious issue with them.
Sennheiser HD280PRO has a largely neutral sound signature. They have balanced sound, adequate bass, consistent highs, and dynamic mids. While they are not as detailed as some of their counterparts in the industry, they have a better sound quality than many regular headphones.