Every audio enthusiast out there wants to own the best headphones for less than $500. But no matter how deep your passion for music is, you might be discouraged by the cost of real quality listening. You should invest in good quality headphones, however, you don't have to spend a fortune to buy them.
With a budget of $500, you have a wide variety of headphones to choose from while shopping for a pair. But the number of products vying for your attention in the market is so much that you can get confused in no time. There are all kinds of headphone styles to choose from, with a good number of styles in the wireless category alone.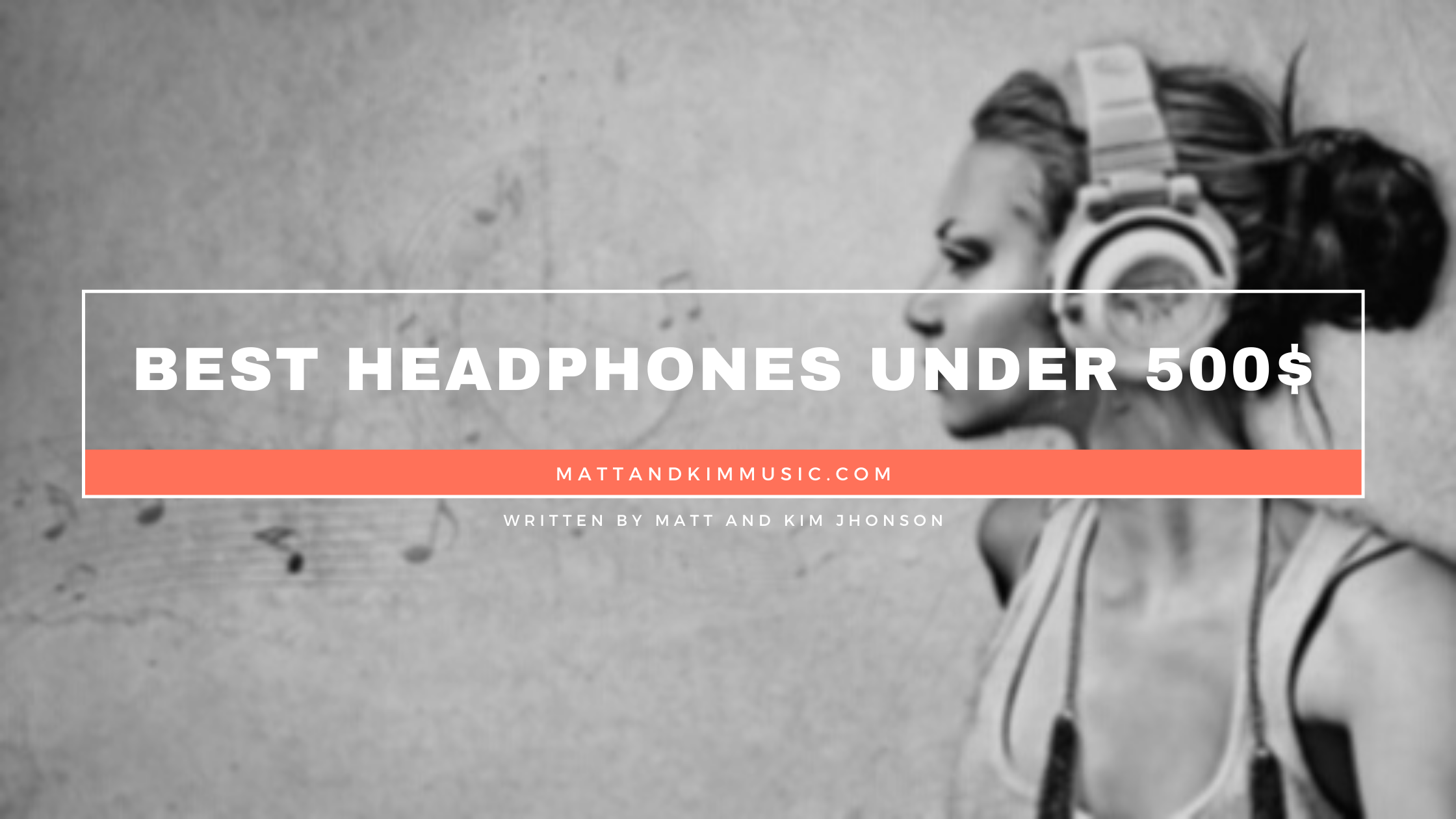 There are some very remarkable headphones for under $500 but they may not be found unless you do some extensive searching. You are in the right place if you're looking for the best headphones under $500 because this guide will help you find the best headphones for this price category.
Best headphones under 500:
1. Sony WH-1000XM3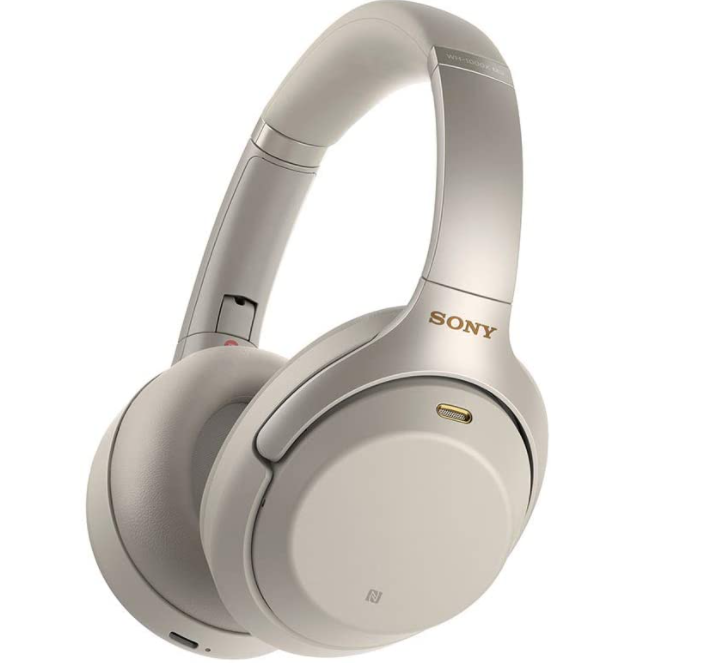 Sony WH-1000MX3 is a versatile headphone that is great for use in the office, for daily commuting, and during long trips. Asides from being the best wireless headphones under $500, it is also one of the best noises canceling headphones available in the market.
The WH-1000XM3 are well designed over-ear headphones with a padded headband and closed ear cups. They have the solid build quality, though their foldable design implies that there are more moving parts that will tend to wear and tear over time. The flexible headband is just the right fit and the ear cups are soft, providing comfort even when you wear them for hours.
The ear cups are foldable and complement the general lightweight build to make the headphones more portable for everyday use. They come with a hard storage case which makes them more convenient to move around with. The package also contains an audio cable and an airplane adapter which comes in handy for regular travelers.
In general, Sony WH-1000XM3 headphones shine as the best wireless headphones under $500. They are suitable for travel and daily commute. They have great build quality, sound quality, on-cup controls, and app support, with excellent battery life and noise isolation. These headphones are very versatile and ideal for everyday use. Their light-weighted nature, foldable ear cups, and a hard storage case make them more portable than a good number of over-ears.
2. Shure SRH1540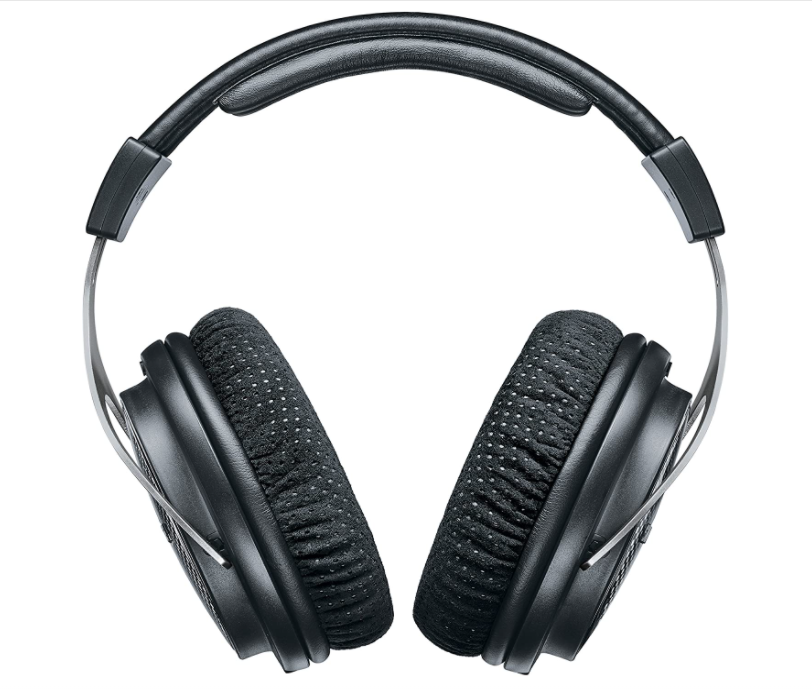 Shure SRH1540 is a great pair of closed-back headphones under $500. They are perfect for use in listening to music at home and for working in the studio. They are wired over-ear headphones that stand out for their high-quality build and superior sonic performance and are suitable for both audio enthusiasts and professionals. At a price of almost $500, they are the most expensive headphones on this list. However, their price is justified because they give you good value for your money, especially if you're looking for durable headphones that can serve you for many years.
Shure SRH1540 headphones have a cool design. They have a rugged frame made of metal. The ear cups are carbon-fiber-reinforced and are hinged on the sturdy headband with metal yokes. The headband is padded with a thin layer of foam and covered with artificial leather. The big ear cups are also made with soft cushions and covered with a layer of perforated fabric that feels more pleasant on the skin than artificial leather. The headphone is fitted with a detachable cable with a 3.5mm AUX plug. There is also an extra audio cable included in the package.
3. Sennheiser HD 600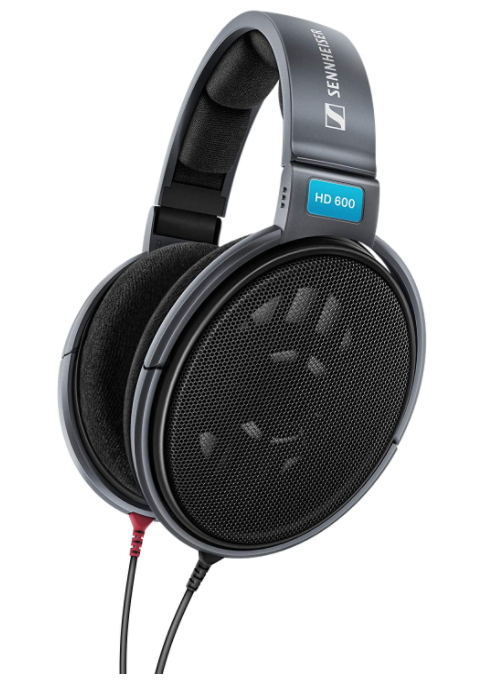 Sennheiser HD 600 are among the best and most favorite open-back headphones under $500 in the audio world. This is largely as a result of their excellent sound quality. They are wired over-ear headphones with large sized ear cups that can fit properly on most ears. They deliver a balanced sound which makes them great for audio mixing in the studio and to just enjoy listening to music at home.
The Sennheiser HD 600 is a bulky pair fitted with a detachable audio cable, a padded headband, and oval ear cups. Though their build quality is good, it can't be compared with the Shure SRH1540. The headband is a deficiency in their construction as it is not as durable as the Shure SRH1540's. In a similar fashion to other open-back headphones, they have grilles on the back of their ear cups through which you can see dynamic drivers inside. The audio cable is about 10 feet long and connects one ear cup to the other.
Sennheiser HD 600 has exceptional sound quality and for this reason, it shines, despite the blotched design. In terms of audio delivery, it is one of the best-sounding open headphones under $500. It has a balanced high note, a flat mid-range, and a tight bass.
If you love open headphones more for their refreshing natural sound, the HD 600 is the best option for less than $500. They are excellent sounding headphones that are ideal for professionals, audio enthusiasts, and headphone enthusiasts who are interested in modding.
Note that these headphones have no noise isolation due to their open-back design and are best used in a relatively quiet place.
4. Beyerdynamic DT 880 Pro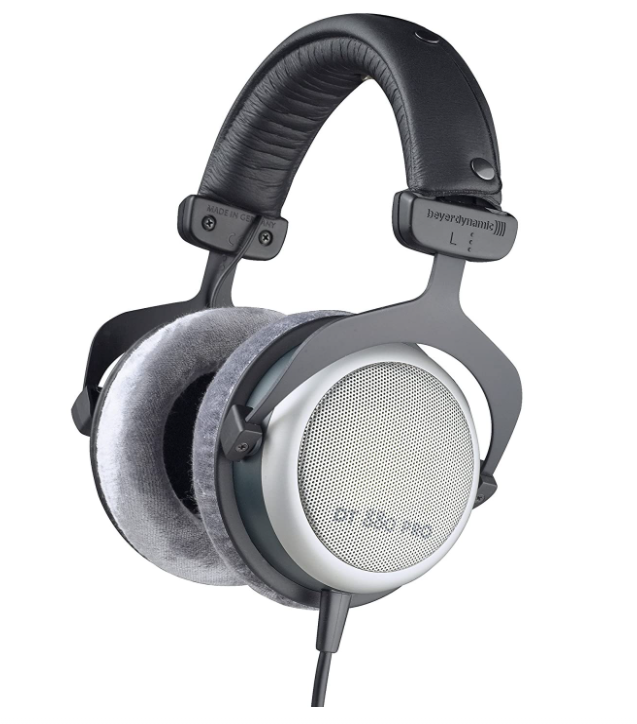 These are semi-open headphones that lie between the closed-back and open-back headphones. They offer noise isolation to some extent and don't leak sound as much as open-back headphones. However, they don't perform as well as closed-back headphones in both aspects. Semi-open headphones are scarcely available in the market compared to the other kinds. Beyerdynamic DT 880 PRO is the best semi-open headphones for under $500.
DT 880 are wired headphones with circular ear cups and a padded headband. The audio cable is non-detachable. These headphones have an impressive build quality that is better than some more expensive products. The ear cup grilles, headband, and hinges are made with metal which ensures a more rugged build that is guaranteed to last long. The headphones are less susceptible to wear and tear as there are fewer moving parts since the ear cups are not foldable.
Beyerdynamic DT 880 Pro produces excellent audio that sounds more balanced than their open and closed back counterparts, making them the best for sound mixing and mastering. They have a crystal clear and detailed audio output with a vast sound stage. The mid-range profile is fantastic, however, users who are into music genres with heavy bass will be unsatisfied by the bass delivery. The headphones are designed mostly for use in listening to music at home and in the studio but they are also great for playing games, especially if you play mostly single-player games.
5. Bose QuietControl 30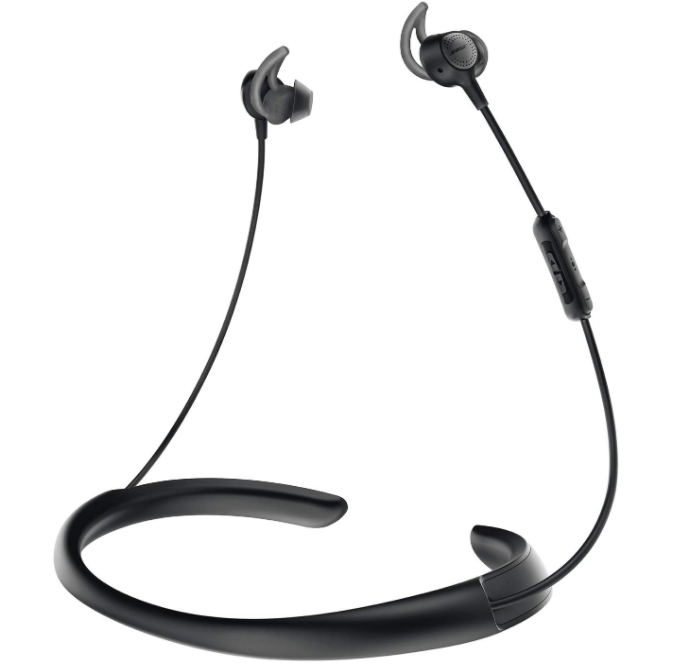 The Bose QuietControl 30 are the best headphones under $500 for you if you want to go for a wireless set or earbuds in a neckband instead of truly wireless. They are multi-purpose headphones that are equipped with ANC to cut down ambient noise in loud places and are suitable for office use and commuting. Their battery duration on each full charge is better than that of most truly wireless headphones and it is hard for you to lose or misplace them.
Bose QuietControl 30 is an ear bud on a neckband headphone, which many people find more comfortable than in-ear headphones. The ear tips sit on the outside of your ear canals instead of going in, and they stay in place with the help of the integrated stability fins. The package comes with three pairs of ear tips. The earbuds are linked to audio cables stretched out from the flexible neckband on both sides. On the right side, there is an in-line remote for volume control, taking calls, and track play/pause and skip.
Bose QuietComfort 30 with their versatility and portability are the best neckband headphones under $500. They are the perfect product if you prefer wireless earbuds or earphones but don't want truly wireless headphones for some reason. They have a decent sound quality and their noise isolation performance, in-line control, battery life, and build quality are great. They are convenient to move around with during your daily activities and offer more comfort over a long period than most earphones.