Spending hundreds of dollars to buy a headphone is neither a possible nor practical idea. A mid range headphone will be just fine if you are just a regular user that does not have a long list of requirements and you don't demand audiophile-class sound.
There are a million headphones out there and finding the one that suits your needs can be a bit tasking. To make matters more complicated, most of these headphones look the same even though their prices are from as low as $25 to as high as $500. It would be confusing to try to simply pick one.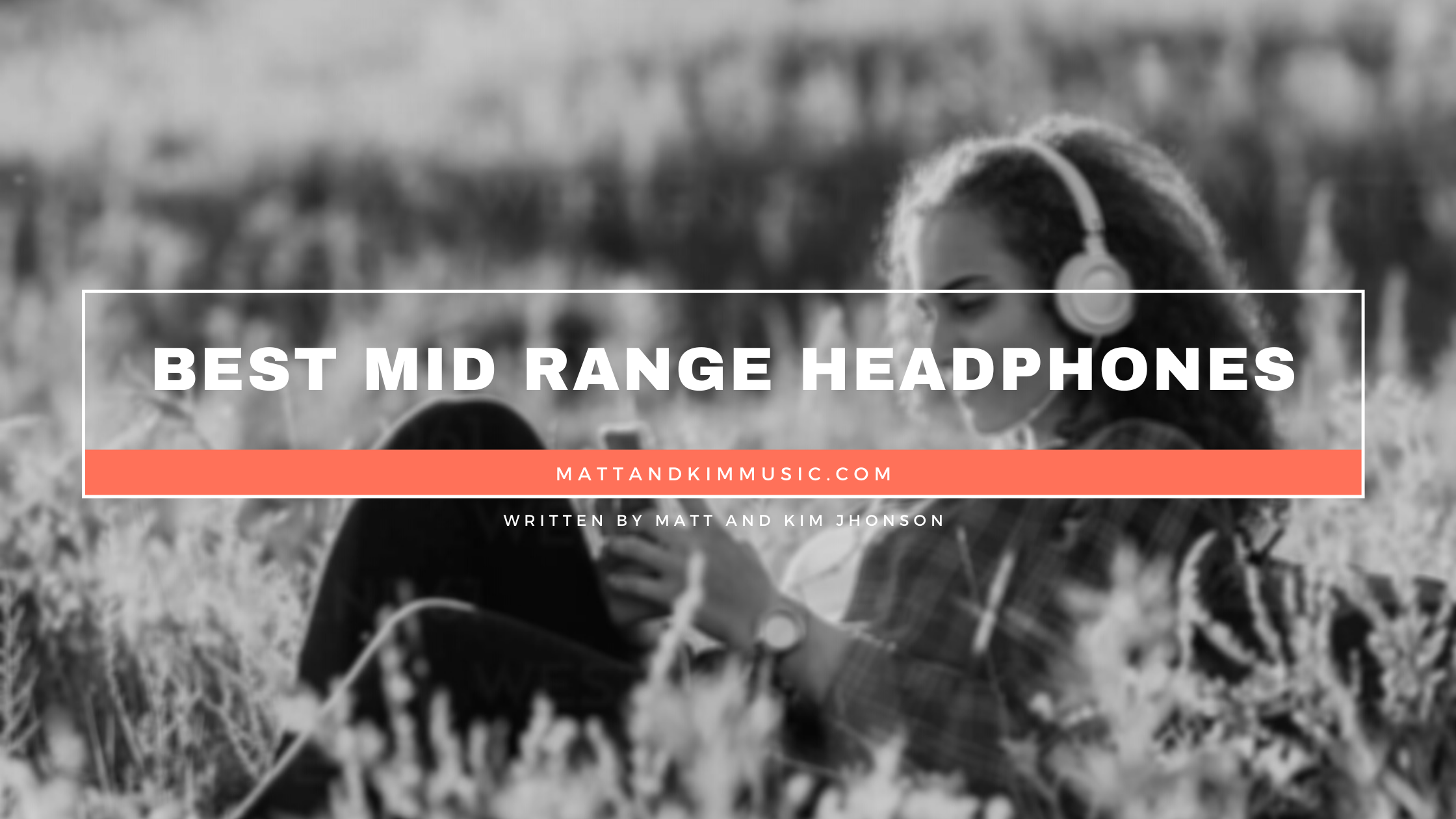 We have found that the best price range for headphones that offer good quality sound and multiple interesting features is the $75 to $150 range. For this price, you can get the best wired headphones in the audio world as well as some reasonable Bluetooth Wireless models.
When you have so many varieties to choose from, you can't easily find the best mid range headphones. There are different kinds of headphones at different prices all over the market. To make your choice, you need to do some research on various products. That could be a time-consuming process so we have done most of the work to save you the reluctance.
Sit back and let us help you choose the best mid range headphones and educate you on what to expect from them.
Best mid range headphones in 2021:
1. Kingston HyperX Cloud II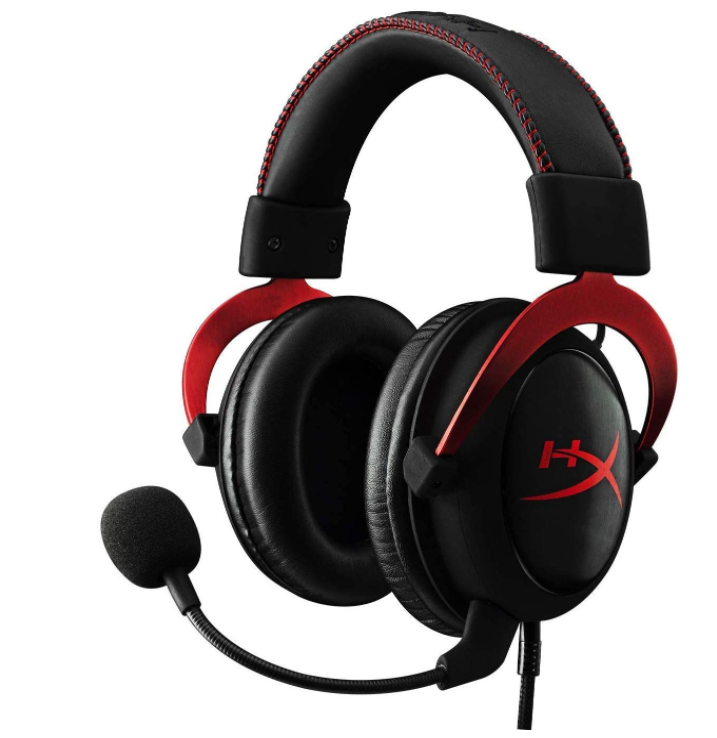 The Kingston HyperX Cloud II headphone is the complete package. It is one of the best mid range headphones you can find out there. It does its job excellently, delivering punchy, exciting audio. It also has amazing features that are not common in other headphone products and simply goes above and beyond what your normal expectations would be for headphones of $99.
For instance, HyperX Cloud II is a USB headphone with a 7.1 surround sound dongle. However, you can also disconnect the cable from the sound dongle and connect it to any other device that comes with a 3.5mm jack, like a mobile phone or an Xbox.
Now, this would definitely look strange while you are sitting in a coffee shop but Kingston already has that covered by designing the device in such a way that you can just unplug the boom mic and put it away. Wonderful!
Another great feature of these headphones is the replaceable round ear cups that are included in the package. These will come in handy if the oval cups that are fitted with the headphones are a poor fit for your own ears. A swank mesh bag to carry your headphones around in is also included in the package. When you add up all these features, you will find that you are getting an incredible device that comes at a reasonable price.
2. Jabra Revo Wireless Bluetooth Headphones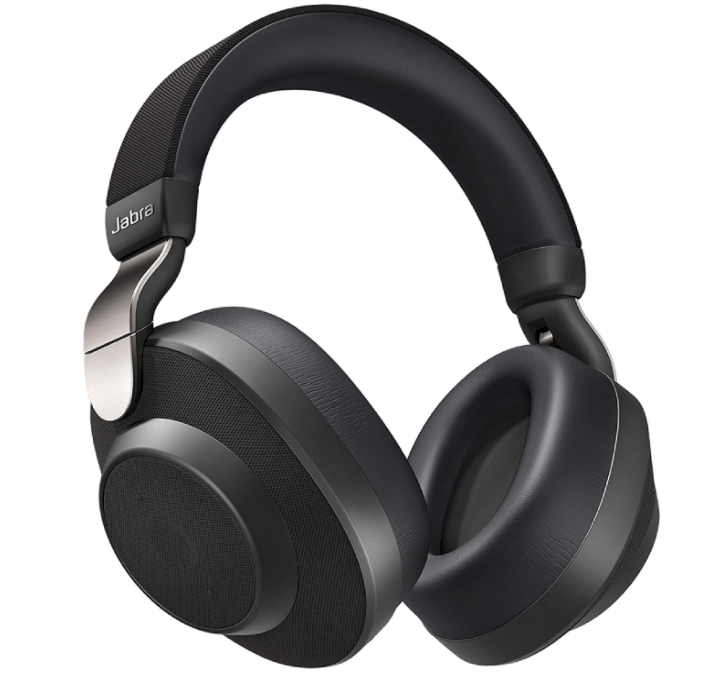 The Jabra Revo are wireless mid range headphones that have a sound master with excellent style and audio quality. The audio quality of this headphone is very reliable as it is implemented by the prestigious Dolby company.
Jabra Revo is a wireless device but you can still connect it via Aux or USB cable. It also has an NFC chip embedded in it.
The headphones work with a touch-sensitive control system that has been programmed to recognize some gestures. You can power it on with a gesture on the touch button. When they are not in use, you can fold the headphones into themselves, making them compact and easy to carry along anywhere. Finally, the battery life of this device is fine. It lasts approximately 12 hours when charged fully.
3. Audio-Technica ATH-M30x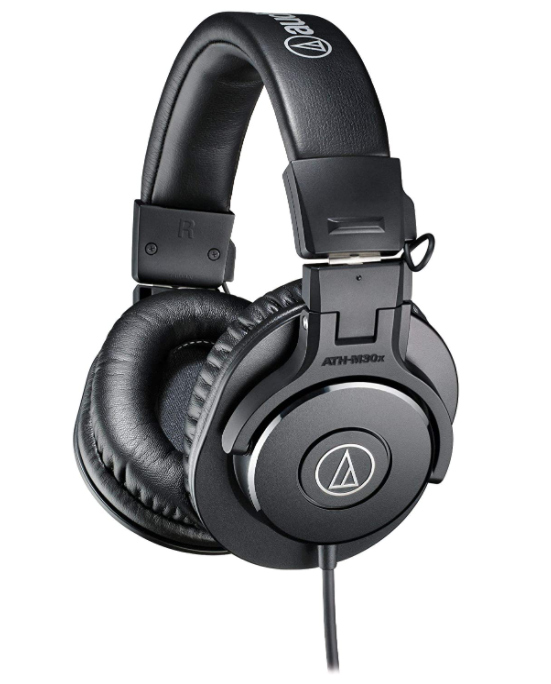 Audio Technica ATH M30X are fantastic headphones that contain high quality 40mm magnetic drivers which dish out very accurate and lively sounds. The earpads of this headphone set have soft cushions that help in blocking out environmental noise to quite a reasonable extent.
This helps you stay focused and enjoy peace when you're in a traffic jam, public transport, or at work. The ear cups are also foldable which makes it a compact and portable device. It uses a single-sided wire and so there is no issue of tangled wires to deal with.
Though these headphones have a robust build, they are very light weighted. You can wear them and watch your favorite shows for long hours without getting uncomfortable due to weight. We have reviewed and can recommend this product because it ticks every box of a good headphone set. It is one of the best mid range wired headphones you can find today.
4. Plantronics Pro 2 Wireless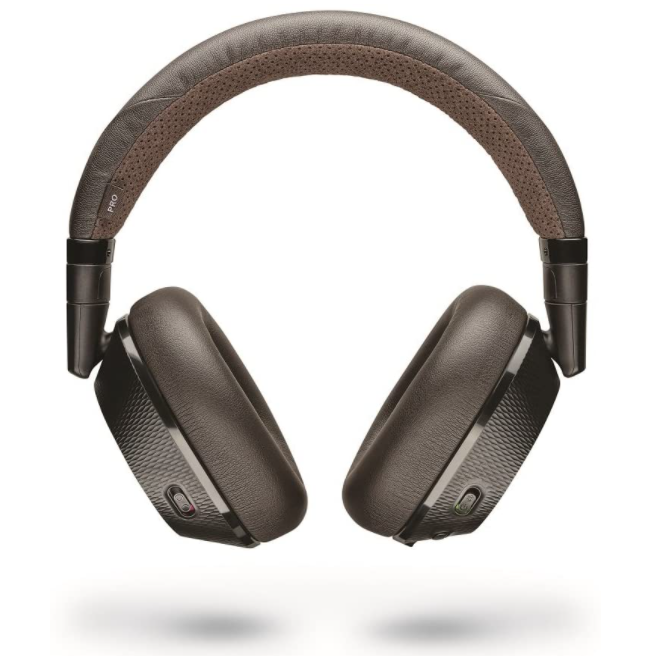 Plantronics BackBeat Pro 2 is an improvement in the overall quality and design of the first edition of the Plantronics BackBeat headphones.
They are bulky and comfy headphones that work with wireless connection and a simple control scheme.
They have features that make them ideal headphones for most purposes. However, for the obvious price reasons, they are not as good as other more expensive models of ANC headphones when it comes to blocking outside noise.
The speakers of BackBeat Pro 2 produce deep bass and a generally balanced sound. Its mid-tones are also quite exceptional. The bass sound it produces is very thumping but not so much that it becomes overwhelming to the ears. On the other hand, the same thing can't be said about the treble sound it produces. It can get a little bit distorted when you max up the volume. However, this issue will go unnoticed by non-audio experts or non-enthusiasts.
When it comes to aesthetics, these mid range wireless headphones are superior to some even more expensive models. The battery also keeps running for 30 hours on a full charge which is quite competitive for its price.
The ANC of these headphones does its job fine in environments that are not too noisy like parks and cafes. However, when it comes to very loud places like busy streets and subways, the only way to get the best of the headphones is to turn the volume up as the ANC is not very effective in such noisy environments.
In summary, for a headphone of this price, the Plantronics BackBeat Pro 2 has excellent battery time, a great sound system, and a reasonable ANC feature. Still, not everyone will find its design fascinating, and it may need some customizing because the bass profile for some musical genres will only match other adjusted frequency ranges.
5. Sony WH-XB700 Wireless Headphones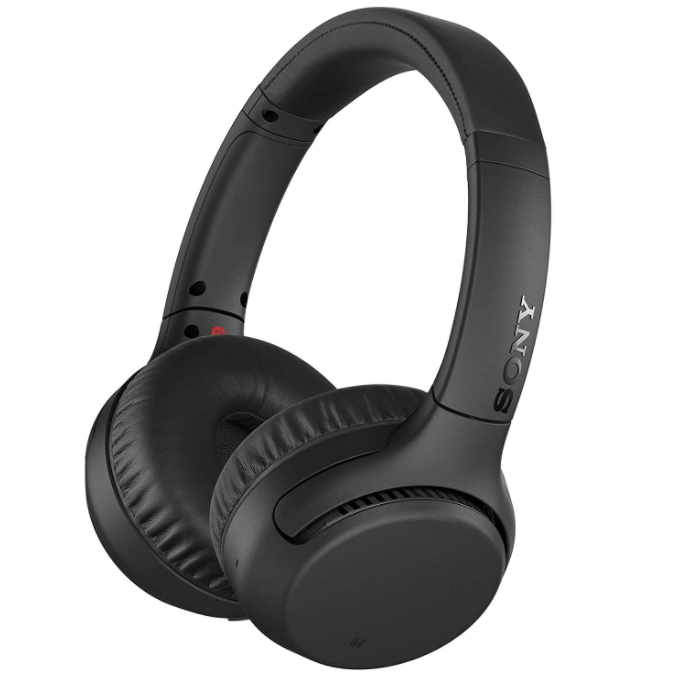 Sony headphones are known to have punchy bass, clean, lively vocals, and comfortable fit. The WH-B700 is no different. They are mid range headphones you will love if you are into booming bass and tunes with a lot of thumps. They also have a built-in mic with which you can make clear calls.
Sony headphones come with the Sony Connect app which you can use to adjust the frequencies and personalize the music to your own satisfaction. The battery performance is very impressive. You get 30 hours of stand-by on a full charge.
There is also an additional quick charge feature which is very useful when you're in a hurry to work or a trip. This feature lets you get 90 minutes of playing music and making calls with just 10 minutes charge.