It is alright to spend hundreds or even thousands of dollars to buy a new pair of headphones and most times, you would get your money's worth for these products. But you can still get great performances from budget headphones that don't cost you a fortune. And in some cases, for daily commute or even as a reliable back up pair, many less than $70 headphones are simply the way to go.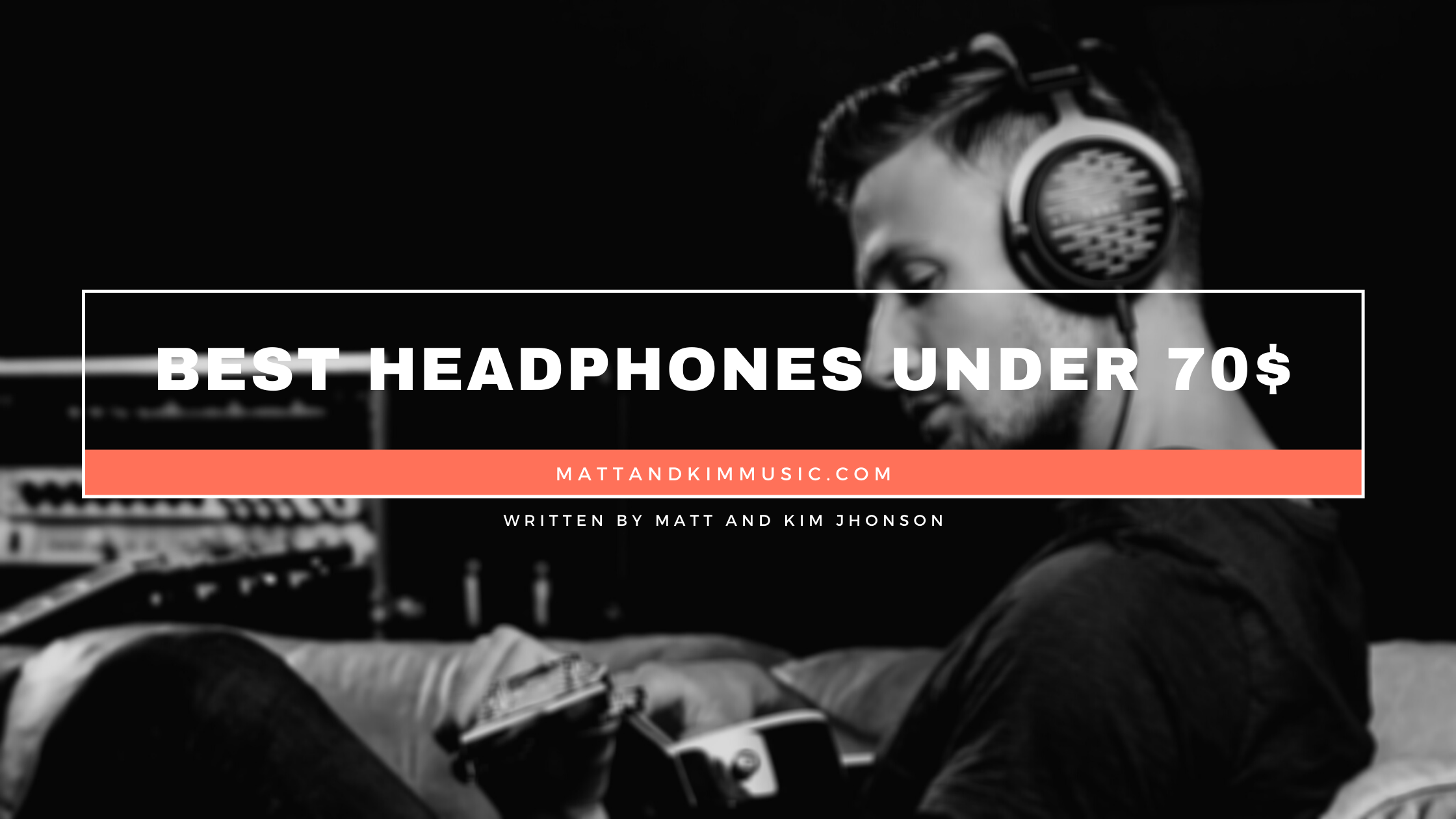 Our selection of headphones under $70 below range from in-ear to on-ear to over-ear, wired to wireless and to even true wireless alternatives to Apple AirPods. They are all guaranteed to give you the most satisfying performance for the price.
We have tried and tested these products, and they deserve to be on our recommendation list. Some of them are all-star rated and some are award-winning budget headphones that deliver amazing sound for an affordable price. Many of these headphones are much more cheaper than when they were first released.
Without further delay, let us get right into the best headphones under $70 that will do a great job without leaving a hole in your purse.
Best Headphones Under 70 in 2021:
1. Avantree Over-Ear Headphones With Mic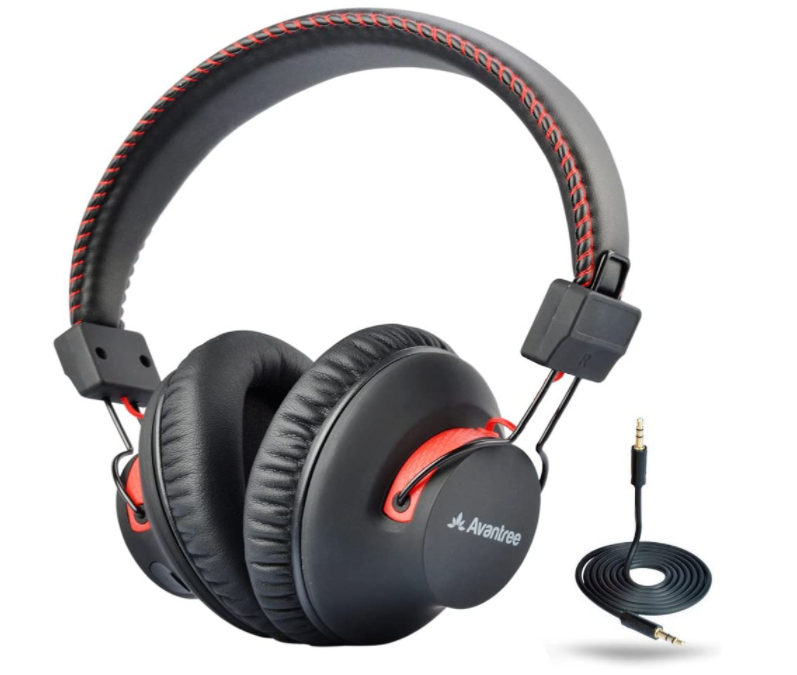 These best headphones under 70 are made not just to meet music needs, but also TV. Some people spend more time in front of their TV than they spend to listen to music. They would need a very comfortable pair if they are doing so with headphones.
The headband and ear cups of Avantree over-ear headphones are luxuriously padded. The headband can be adjusted so that you get the right fit, making the headphones suitable for extended use.
The audio delivery of these headphones from Avantree is impressive for a budget range device. The bass may be rather overwhelming but the trebles are crisp and clear.
Note that these headphones lack noise canceling abilities and are best not used in a noisy environment. They are also not suitable for use during work out sessions because they are not sweat-proof. Just make sure you avoid getting wet while using them. You can also make clear Bluetooth calls thanks the mic feature.
You can't go wrong with these headphones considering what you are getting for the price. They are right for you if you need a pair of headphones selling for under $70 and don't mind getting a little lower music quality.
2. AKG K72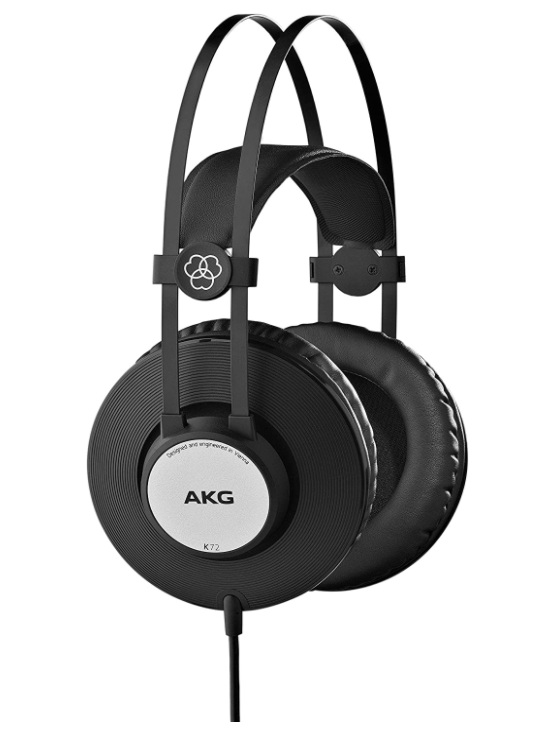 These are not headphones you would like to wear while commuting or while at your daily activities because of their large size. They are right for you if what you need is a pair of decent over-ear headphones under $70 for use at home.
AKG K72 headphones are a large circumaural pair with pads that are big enough to cover the largest of ears. They offer you the highest level of comfort among the best headphones of this price.
The headband is one nice thing worth mentioning about this device. Instead of the traditional padded band, this one is a hammock of fabric that snuggles your head. It is exactly as comfortable as it sounds.
The headphones have great audio quality. The sound delivery is vast, with width and scale. Not many headphones of this price in the market can beat the AKG K72 in terms of sound quality. The bass is just right to give you an exciting listening time, and the general performance is more balanced and detailed than what you would get from another headphone of the same price. AKG K72 headphones are definitely a great buy.
3. Beyerdynamic Soul Byrd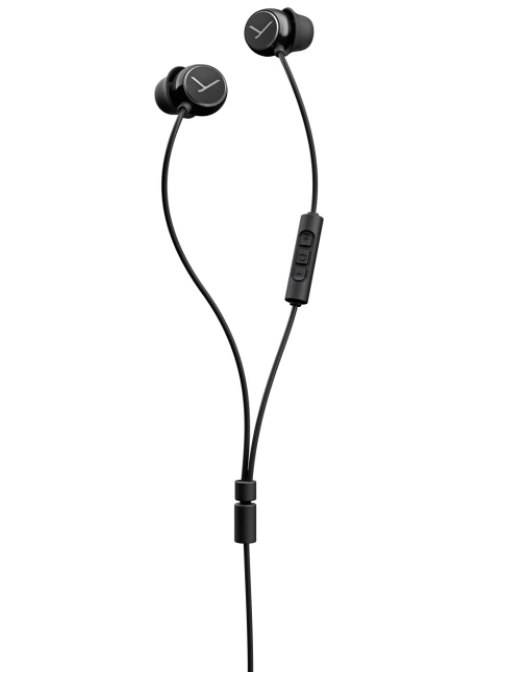 The Beyerdynamic Soul Byrds (spelt correctly as seen) are a proficient pair of headphones. If you're looking to upgrade your pair of old Apple AirPods without spending a fortune, you should definitely consider getting these headphones. They are so good that we are willing to overlook the funny spelling.
Beyerdynamic Soul Byrds are a pair that can be worn all day because they offer great comfort. The ear buds stick out less from the ears than most devices because they have flat panels. Hence, they are perfect for wearing in bed since they let you lie down comfortably on your side. All you need to do is choose a relaxing track to listen to if you're hoping to snooze off.
Beyerdynamic Soul Byrds are some of the best headphones under $70 in terms of sound quality. They offer a generally interesting, fascinating, and smooth listening experience. The sound quality is impressive for such an affordable pair of in-ears. The headphones are a bit more expensive than some rival products, but they have that extra touch that makes them worth the bigger price.
4. SoundMagic TWS50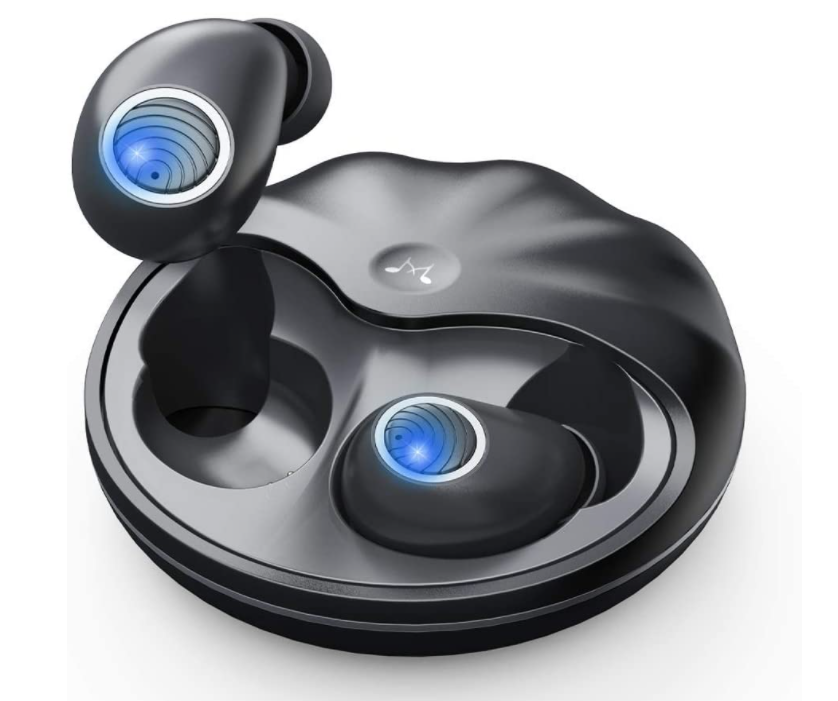 SoundMagic has produced very affordable wired headphones selling below $70 that have made waves. The TWS50 are a true wireless set as you would figure out from the name and are the first if its kind from the company. Weighing just 4 grams each, these teardrop ear buds are amazingly light and so comfortable, with a proper fit that stays in place for all your wearing needs.
These Bluetooth 5.0 buds have a battery life of about six to seven hours which is boosted to 30 hours when combined with the charging case. Since the headphones don't have noise cancellation, there is nothing to bring the power figure down. The headphones have an IPX7 rating, hence, they can stay in water of up to 1m depth for around half an hour.
In terms of dynamic detail and timing, SoundMagic TWS50 are far behind the Melomanias but they are much more affordable. However, they still have an open and vast audio delivery with a lot of layers to enjoy. The vocal output is robust and treble notes sound great.
5. TaoTronics Noise Cancelling Headphones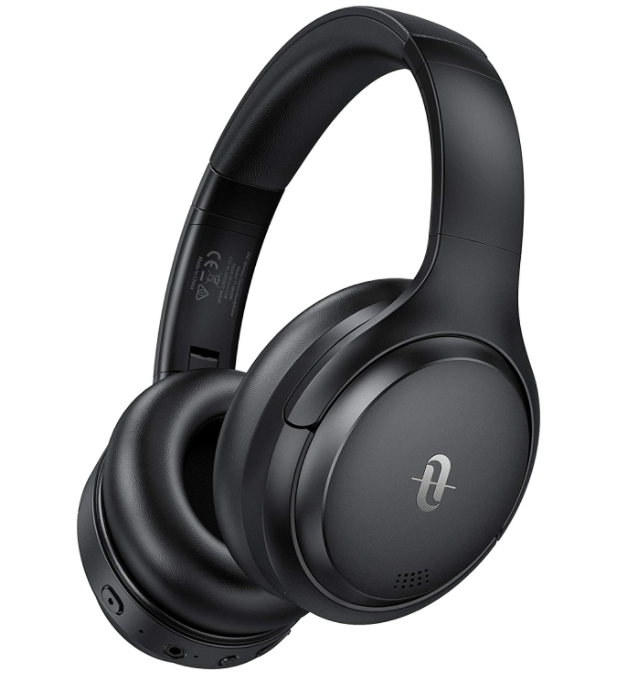 TaoTronics is a Chinese brand that may not come to mind when you are thinking of which headphones to buy. They have a large range of ear buds and over-ear headphones but they are better known in other sectors, like air-care.
TaoTronics noise cancelling headphones are quite well made with a stylish black look. They are built with plastic, which isn't so bad as many headphones on the higher end of the spectrum are made with plastic. The TaoTronics are very sturdy and robust, which implies that these best headphones under $70 are lightweight.
These headphones are not the best in the market but if this is the limit of your budget, they are a great competitive choice with good audio quality. There are controls on the edges of the ear cups. The right ear cup has a volume rocking switch, AUX port, noise cancellation switch, and the power button. The controls are all easily accessible and simple to use. The left ear cup has a micro-USB charger which might be a bit archaic. The headphones work with Bluetooth, and the connectivity is strong at a decent range.
Comfort is a very important factor when you're considering which noise cancelling headphones to buy. The TaoTronics are designed to be used for several hours. They let you enjoy peace and quiet on a long flight for instance. There is enough padding on the headband and the ear cups feel quite soft and cushioned, so the headphones leave you with no complaints.