Open back headphones allow a bit of air flying through the speakers. It is a common choice for many, mostly because this kind of design prevents the pressure from building up. This way, the sound will not be distorted or affected in a negative way. You can forget about discomfort too, not to mention those echoes you might hear on some tunes. It sounds good, but choosing the best open back headphones under 500 could be difficult.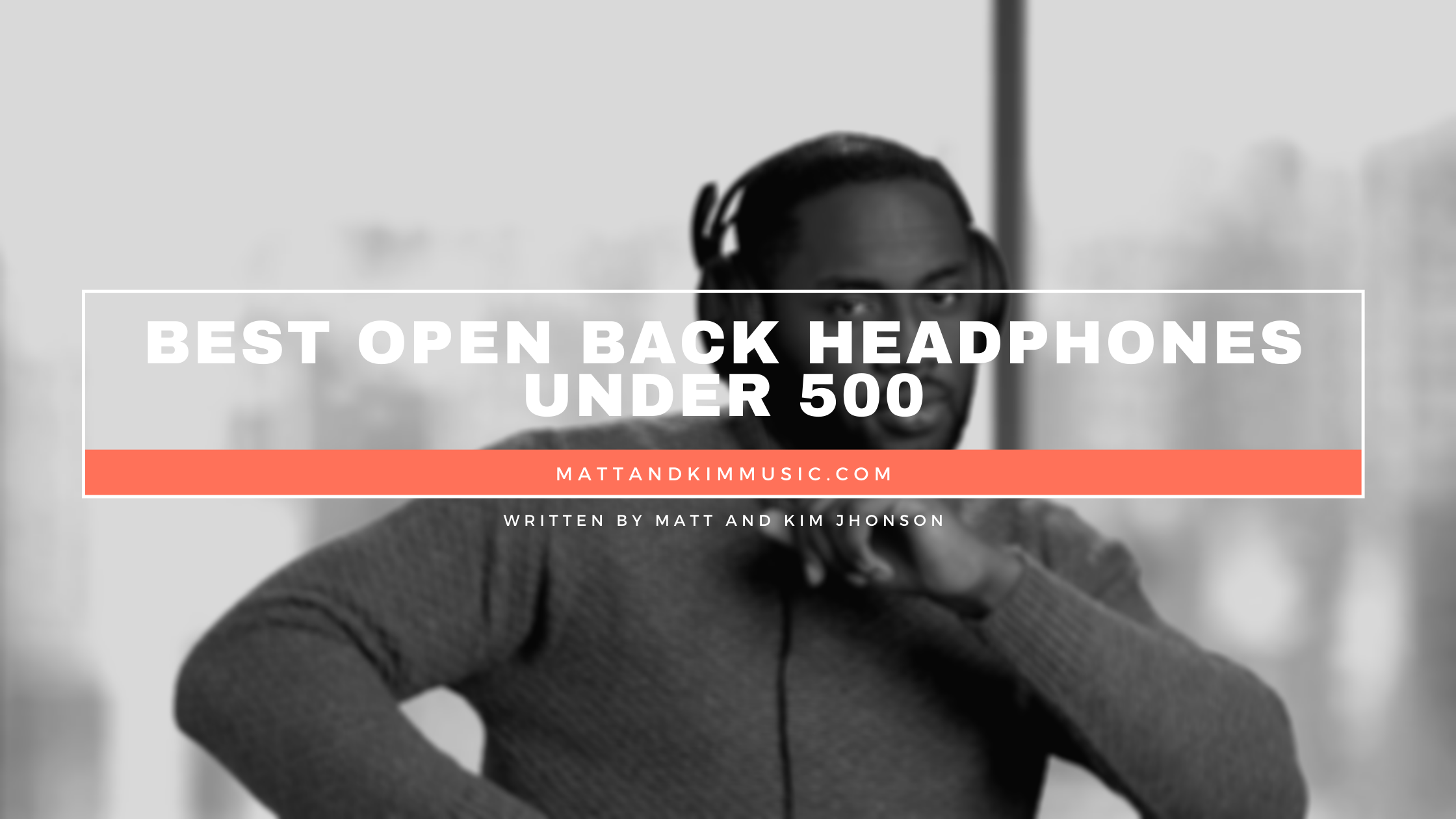 You have a budget in mind and you want to ensure that you gain as much value for money as possible. Some products can make the difference though. It is all about taking your time and doing your homework. Find the products with a good reputation and lots of positive reviews – if they work for hundreds or thousands of people, they will probably work for you too. Now, what open back headphones that match the $500 budget should you consider?
Top 5 Open Back Headphones Under 500
1. Hifiman Deva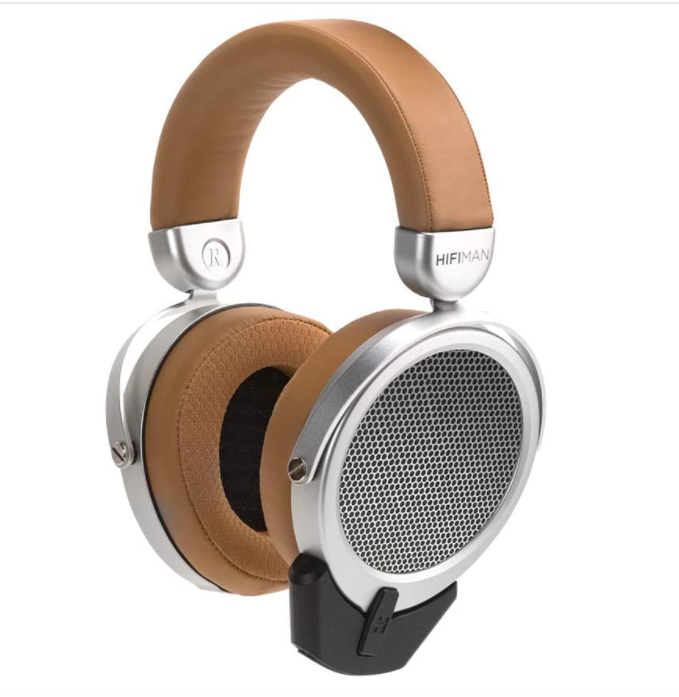 Hifiman may not be the biggest name on the market, but its quality headphones have definitely pushed the brand forward. The Deva headphones can easily stand out in the crowd and their beautiful design will draw your attention straight away – stunning beige style with fancy metallic accents.
Connectivity goes in two directions. Most people will opt for the Bluetooth connectivity – wireless and stable over 33 feet, meaning you can use the headphones from another room too. Whether you play music, game or work in an office, your connection is well balanced.
Then, you have the wired connectivity as well – everything in the same package. The wired connectivity is great when you run out of battery or you simply use an old device that cannot connect over Bluetooth. Wired connectivity goes over a 3.5 jack cable – compatible with most devices on the market.
The headset comes with a Neo supernano diaphragm that is 80% thinner than what Hifiman used in other devices. Details are sharp and crisp, while the full range sonics will amaze you. Speaker's drivers are large too and the bass is so deep that you can feel it deep down your chest.
The battery provides up to 10 hours of playtime – more than enough for a decent gaming session or a whole shift in work. Charging is quick and doable over a classic USB-C cable. Furthermore, these headphones come with a crystal clear built in microphone – ideal for gaming and work.
The headset does not have active noise cancellation, but the ear cups are large and fully cover your ears. They swivel for a better fit, while the headband is widely adjustable to ensure these headphones match like a glove. The headband is heavily padded as well.
2. V-MODA M-200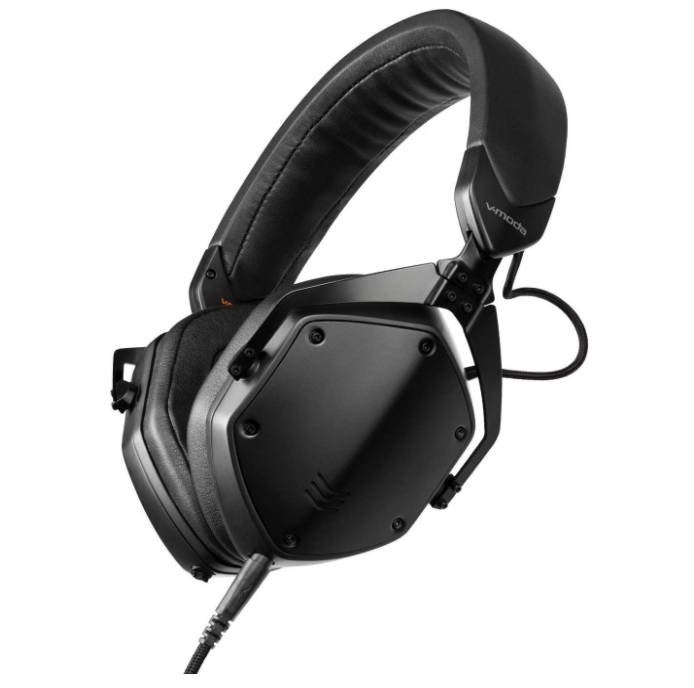 Featuring a few awards and international recognition, this headset is an over ear design available in a beautiful black style only. The hexagonal ear cups and the sleek appearance are some of the first things to draw some attention.
The headphones come with large 50mm speaker drivers. They also feature neodymium magnets, as well as CCAW voice coils. Precision is flawless, while attention to small details will not disappoint – crisp details and a deep bass. They are also suitable for professional mixing and mastering applications.
Compared to other headphones in this price range, these ones are super lightweight and will not put too much pressure on your neck. Ear cups are large and feature good cushioning based on memory foam. They are covered in PU leather. The same goes for the headband.
Adjustability is critical for an excellent fit and this headset has plenty of it. The headband adjusts over a few different levels, so you can fit it on both small and large heads. Besides, the ear cups swivel a little to ensure you get the right position. Sweat resistance is worth being mentioned too.
The design folds, so storage and transportation will never be an issue. Moreover, you should know the magnetic memory foam cushions are replaceable should you wear them out. They are inexpensive and easy to find online.
In terms of connectivity, the headset is wired. You have two different cables. The 3.5 jack cable connectivity ensures the headphones work with most devices on the market, including TV sets and old phones that cannot take Bluetooth connections. Plus, you have a built in microphone.
3. Sony WH1000XM3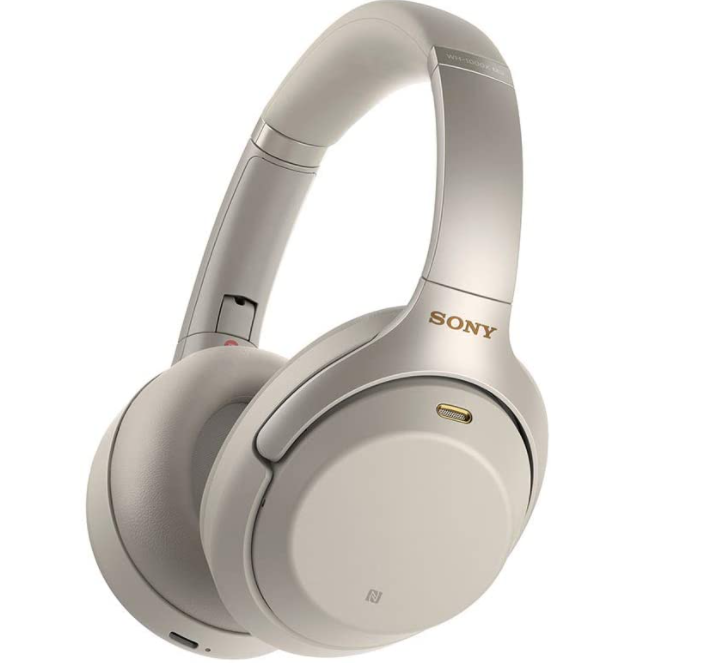 Sony has always been known for its quality standards, but there is another thing that makes these headphones so popular – they come with a sleek and simplistic design that underlines elegance. This headset makes no exception – over ear style and a compact appearance. They are only available in black.
Connectivity is wireless. The headphones connect over Bluetooth, so they are compatible with most devices that can take this technology – phones, tablets, computers, TV sets or gaming consoles. Pairing is quick and straightforward – further connections are automatic.
The package also comes with a 3.5 jack cable for wired connectivity. The cable is great for backup when you run out of battery. Plus, some old devices cannot take Bluetooth connections – such as old MP3 players or phones.
Charging the headset is fairly fast. Once charged, you have a decent playtime of up to 30 hours. Reduce the volume and you might get more. The headset comes with a built in microphone, so you can take calls or chat to your mates in games.
Ear cups come with large speaker drivers for a deep sound and clear audio. Besides, you have active noise cancellation technologies for a soundproof experience. Compared to similar technologies in other headsets, this one also allows a bit of customization according to the ambient noise.
When it comes to extras, you have a few bells and whistles that will make your life easier. The headphones are Alexa enabled for voice access to your favorite music – easy to activate. For $500, you get controls on the ear cups, not to mention the quick attention mode – cover the right ear cup and the volume will go down automatically.
4. Sennheiser HD 600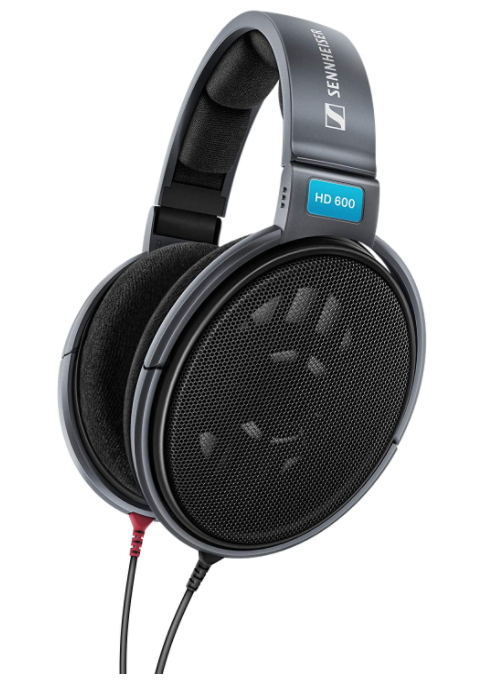 Sennheiser's headphones in the $500 budget will surprise you with their quality. They have a good looking design and an aerated appearance. They look more expensive than they are, but they can also compete against pricier alternatives.
The headset is only available in one color combination – a mix of gray and black. The sound is excellent with lightweight aluminum voice coils and neodymium ferrous magnets. Combined with the large drivers, you have a great transient response, dynamics and sensitivity.
Ear cups are well padded, while the external parts feature an open metallic mesh style. They are large and can easily cover your ears. A bit of memory foam ensures the cushioning adapts to the shape of your ears too.
It makes no difference whether you have small or large ears. The headband is adjustable. It can go out pretty wide for a large head, but it can also go in tightly. The interior of the headband is heavily padded for comfort.
The connectivity is wired. While Bluetooth connectivity might be more convenient, wired connectivity ensures better compatibility with other devices – it works with older phones and MP3 players as well. Plus, not every device can handle Bluetooth.
The classic 3.5 jack goes with almost every device out there. Some gaming consoles come with a 6.3 slot though, but the headset comes with an adapter for such connectivity as well. Other than that, the cable is reinforced for a better audio transmission.
5. Hifiman HE-400I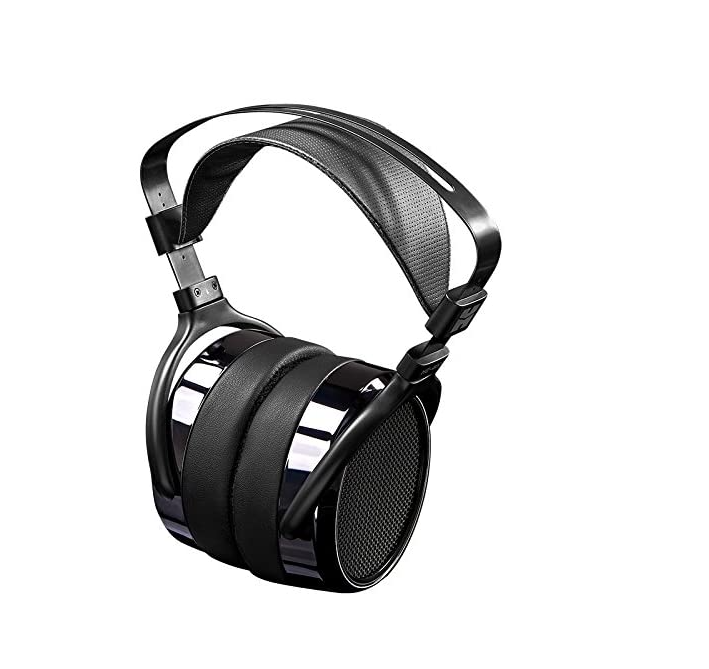 Hifiman's best open back headphones under 500 adopt a simple, yet efficient design. They look pretty modern, but also a bit rough. All in all, they have an over ear appearance and a few metallic accents for good looks.
Given the aerated design, this headset weighs about 30% less than other alternatives. You can wear it for hours – in your office or while gaming – without experiencing painful sensations in your neck. They are suitable for studio applications too.
There are more aspects that make this set a super comfortable unit, but the headband carries the biggest innovation. It is a newly designed style with a professional pressure pattern. Plus, it is soft and comfy. A second headband on top of it allows adjustability.
Ear cups are large and bulky, as they have lots of cushioning. Hifiman has relied on the modern FocusPad. The pad features a mix of leather and velour. The material is soft and will not put pressure on the ears.
Given the size of the ear cups, you can tell the speaker drivers are pretty large too. They ensure a good bass that you can feel throughout your body. Whether the volume is low or high, you can easily identify vocals and instruments.
As for the connectivity, the classic 3.5 jack cable will not let you down. It works with most devices out there, including old phones and TV sets that cannot connect over Bluetooth. The cable is quite long for a bit of freedom.