Looking for the best headphones below $50 in 2021 to buy? You have come to the right page. Though it can be challenging to find headphones that fit your small budget, you don't have to spend a fortune to buy yourself a decent listening experience.
There are some fantastic headphones that fit a low budget available in the market, but there are also some low-quality, poorly built headphones that are sold for under $50 as well. You should be sure that you're spending your money on a great pair that will give you good quality sound, and maybe come with a few extra features to give you a more enjoyable listening experience.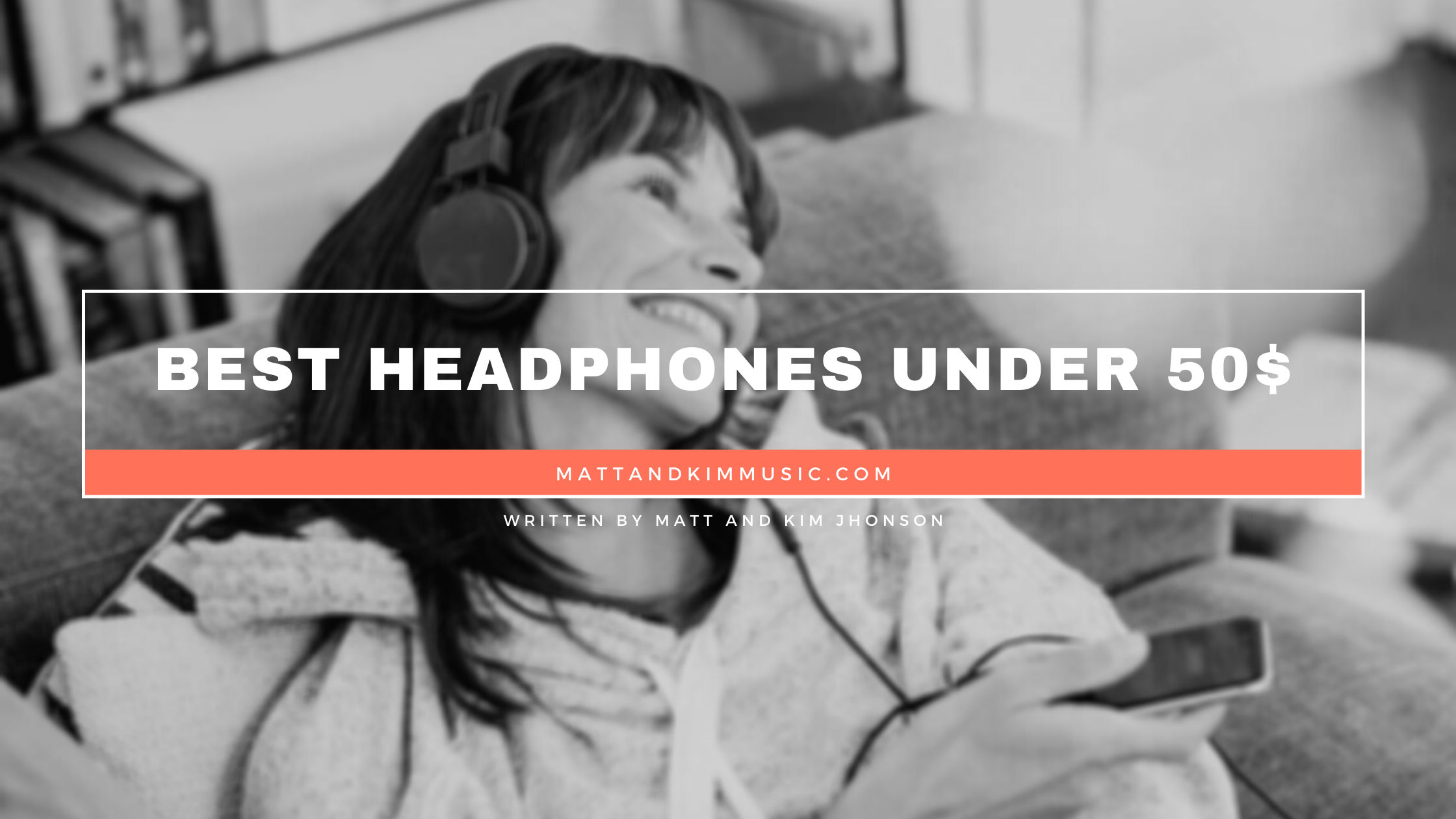 Note that the headphones on this list can't be compared to many of the more expensive products out there in terms of comfort and balance of sound. However, you can still find a good deal for an affordable price.
To make sure you don't end up buying a low-quality pair that could fall apart easily or ruin the experience of listening to your favorite songs, check out our review of the five best headphones under $50 that are currently available on the market.
Best headphones under 50$:
1. Plantronics BackBeat Go 810 Wireless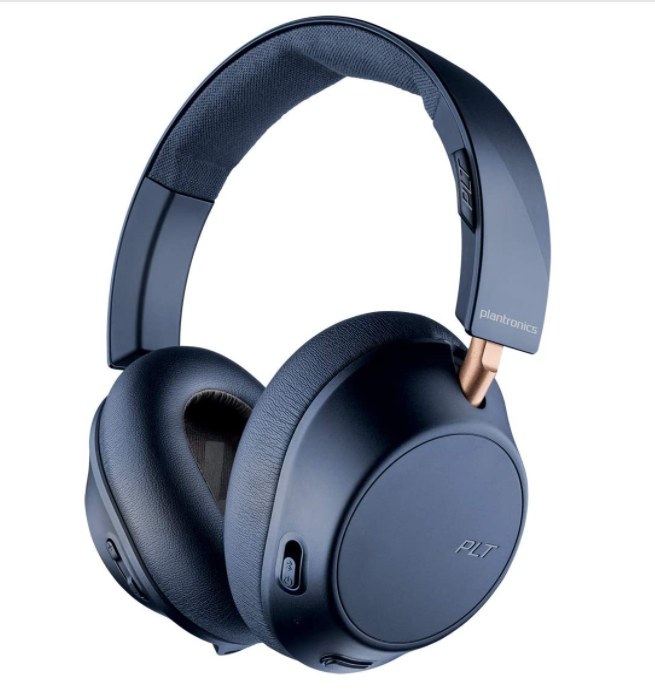 Plantronics BackBeat Go 810 are the best headphones under $50 that we have tested. They are a wireless, over-ear pair that provides a snug fit and deliver a reasonably versatile performance that can satisfy different categories of users. They are great for use on long trips thanks to their long battery life of over 24 hours.
These headphones generally offer a neutral, well-balanced sound profile that is compatible with all kinds of audio and music genres. They come with the BackBeat companion app which provides you with a few EQ presets so that you can customize the sound output to suit your preference. Also, the headphones don't leak too much audio, so you can play your favorite songs at the loudest volume without making people around you uncomfortable.
One disadvantage of these headphones is that even though they have an active noise cancellation (ANC) feature, they do not function well in drowning out the bass-heavy background sounds like the noise from bus and airplane engines, hence, they may not be suitable for traveling or commuting. Also, some users may not find the headphones comfortable because the ear cups are rather small and shallow. Nevertheless, these over-ear headphones are a great pick if you're on a tight budget.
2. FIIL T1X True Wireless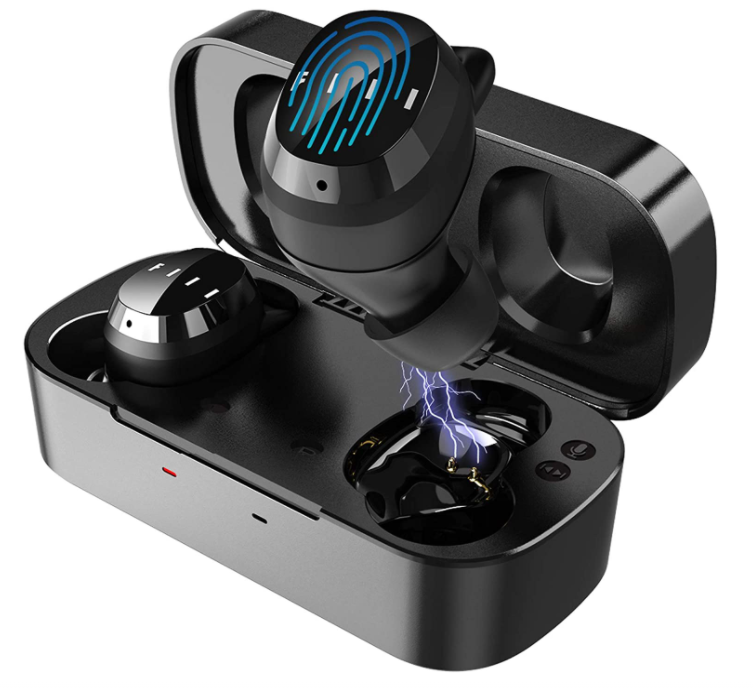 FIL T1X are the best truly wireless headphones under $50. They are a well built, wireless pair of in-ears that come with several sizes of in-ear tips and stability fins to help you achieve a secure, snug fit. They have an uninterrupted battery life that lasts for more than six hours and they also come with a portable charging case which provides three extra charges for when you are commuting.
Their sound profile has a heavy bass signature with a little more thump and punch, though it is still compatible with a lot of musical genres. They also come with a companion app so that you can use the 15 different EQ presets to customize the sound profile to what you would like to hear. The headphones don't leak noise, so you can crank up the volume while listening to your favorite songs without making anyone close to you uncomfortable.
Note that the control scheme of the T1X is not the most sensitive so you may need some time to figure out how to work the touch controls. Also, their integrated microphone does not do the best job as it reproduces your voice in an unnatural and distorted manner. Notwithstanding, this pair of in-ears deliver a reasonably versatile performance and offer a good degree of sound customization for their price category.
3. Anker SoundBuds Curve Upgraded 2019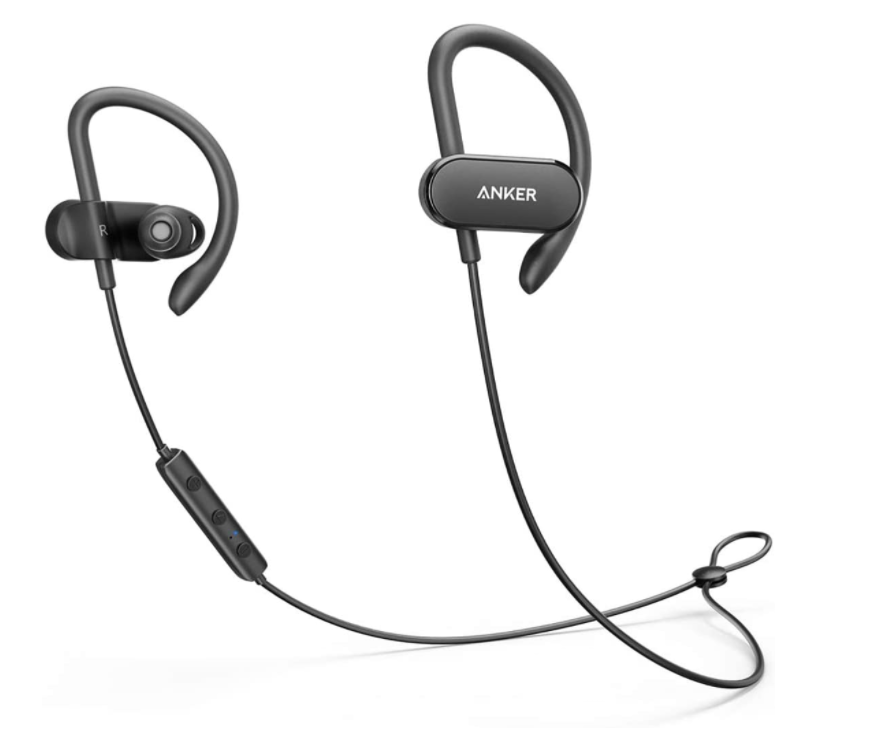 Anker SoundBuds Curve Upgraded 2019 are the best headphones under $50 with an earbud design that we have reviewed. They are a wireless pair of in-ears that work with a sensitive in-line remote and feel well built to a good extent. They have an IPX7 rating for water resistance, though we didn't test for this property. The earbuds are made of dense plastic and come with an extra five pairs of ear tips in different sizes and three differently sized stability fins. You should be able to find a secure, consistent, and snug fit without a problem.
Anker SoundBuds Curve Upgraded 2019 has a bass-heavy sound profile. It provides enough boom and thrill that will satisfy anyone except the biggest bass freaks. However, the thumpy bass is never too overwhelming because the mid and high notes are well reproduced. Among all the Bluetooth in-ear models we've tested, the battery life of these headphones is one of the longest. With over 18.4 hours of power, you should be able to get through some long hours at the office without thinking of charging the battery. Also, the battery takes just one hour to charge, which is great for when you're in a hurry.
A disadvantage of these headphones is that while the earbuds are built with dense plastic, the cable on the other hand is really thin and feels somewhat too delicate. There is also no dedicated app support, which is not surprising because of the price. Nevertheless, they offer great value for their price and are one of the best headphones we have tested.
4. Otium Bluetooth Headphones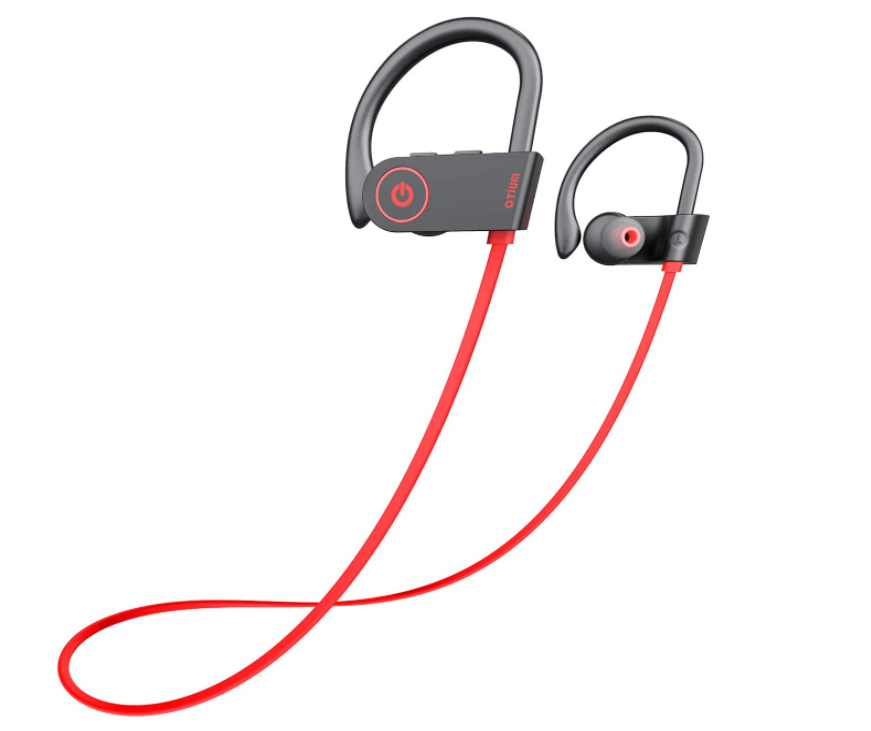 Consider buying this Bluetooth device from Otium if you need a new pair of headphones under $50 that offer high-quality sound. It is designed to be used by people who like to listen to music while working out. Since it is waterproof, it is also protected from sweat. The headphone has an inbuilt microphone that can be used to make voice commands.
Otium Bluetooth headphones produce high definition sound with detailed bass. You get eight hours of uninterrupted playtime or talk on a single full charge. There is a seal around the earbuds that helps to isolate the sound from your tracks. This acts as a noise-canceling technology so that you can hear your music better when you're out running.
These headphones are ideal for anyone who needs a pair of headphones for under $50 that maintains a good Bluetooth connection and offers great sound. Their waterproof design protects them from sweat when you're working out or engaging in sports. Otium Bluetooth headphones are the best option for you if you have an active lifestyle and you're looking for something in the low-budget category.
5. Mpow 059 Bluetooth Headphones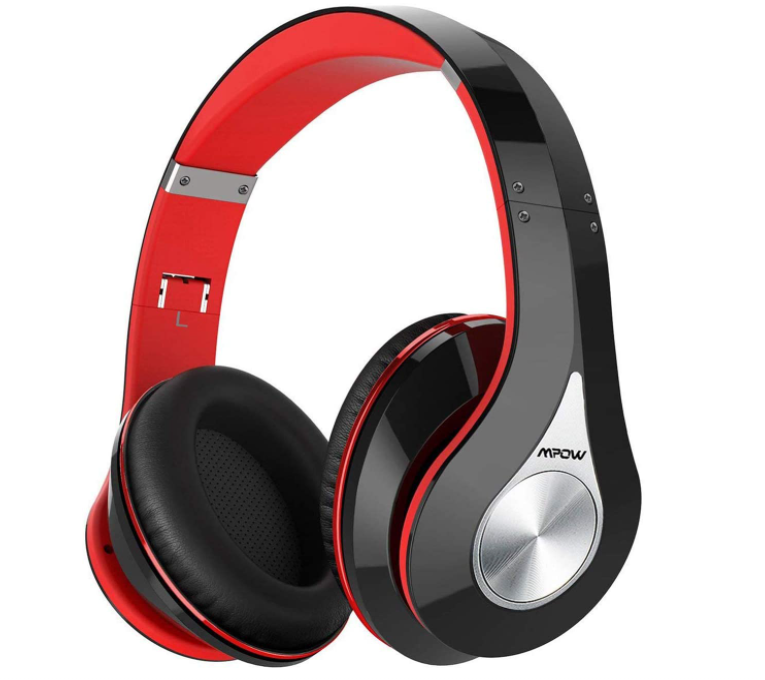 Mpow 059 Bluetooth headphones are a great wireless pair that won't leave a hole in your pocket or purse. They are equipped with 40mm dual aperture drivers through which they deliver audio that is powerful and well balanced at the same time. They work with Bluetooth 4.1 technology which allows a smooth connection with all your audio sources. The battery life is great, giving you 20 hours of wireless listening.
Mpow 059 headphones are designed in a way that users will feel very comfortable wearing them, unlike many budget headphones out there. The earpads are built with memory protein and are so soft that you won't have to take them off while enjoying your music because of any pressure on your ears.
If you want to buy the best budget Bluetooth headphones under $50, you can't go wrong going with the 059 from Mpow. They have extra interesting features, such as a microphone and they deliver crystal clear sound. Also, they are designed to offer the wearer maximum comfort.