Most music lovers are always keen on having good headphones. Sennheiser ranks high in the list of the best brands on the market.  As a result, we've reviewed five of the best Sennheiser headphones for music to help you find your preferred choice.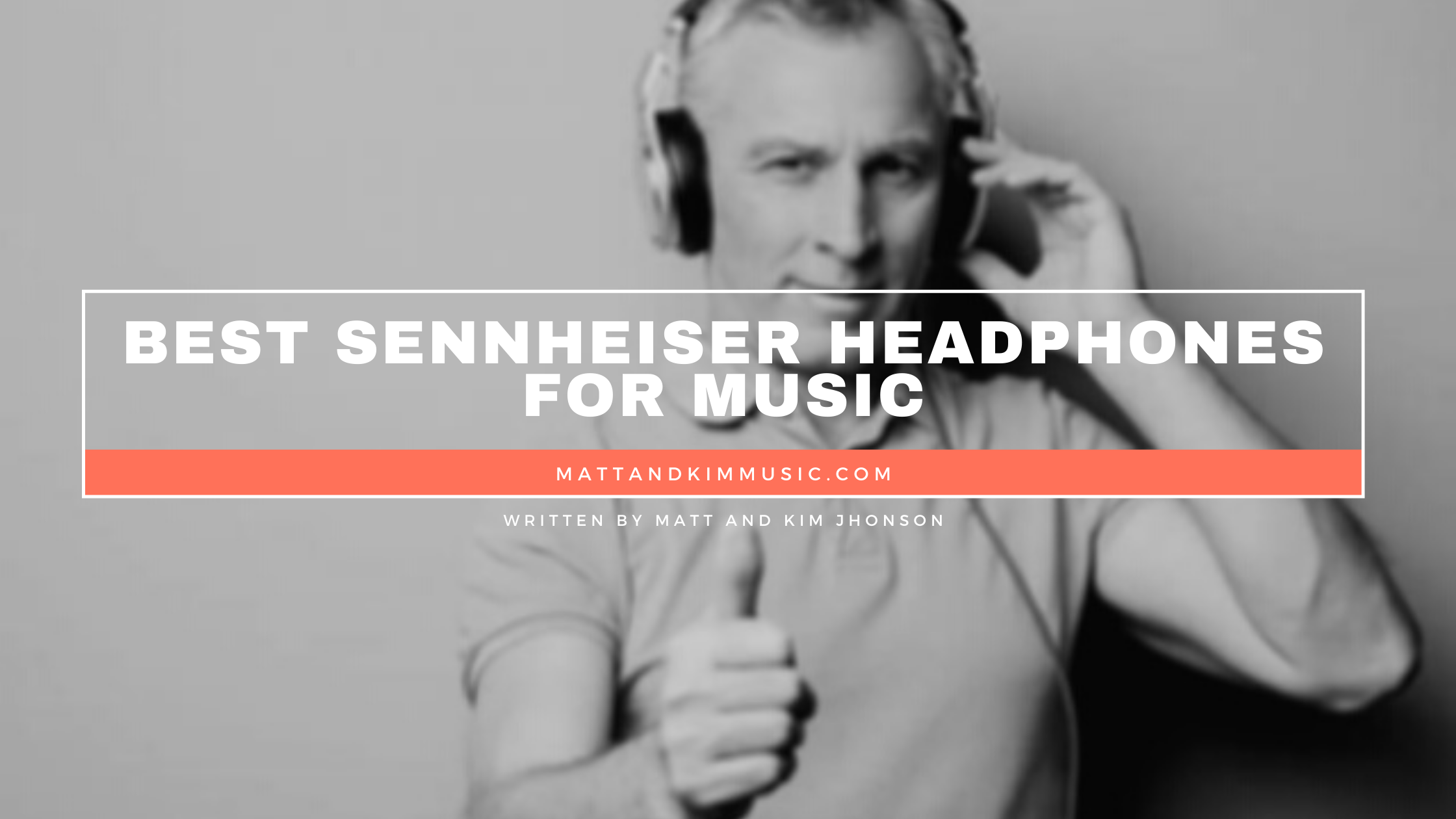 Whether you mix, record, or just listen to music for your leisure, you'll surely get a pair of Sennheiser headphones that meet your needs.
Indeed, having a nice pair of Sennheiser headphones for music can improve your sense of comfort and fulfillment. While still searching for the best Sennheiser music headphones, you can as well compile your list of the most preferred ones. After all, they all have similar features, and it is difficult to distinguish between them at first sight.
Best Sennheiser headphones for music in 2021 are:
1. Sennheiser HD 4.40 Bluetooth Headphones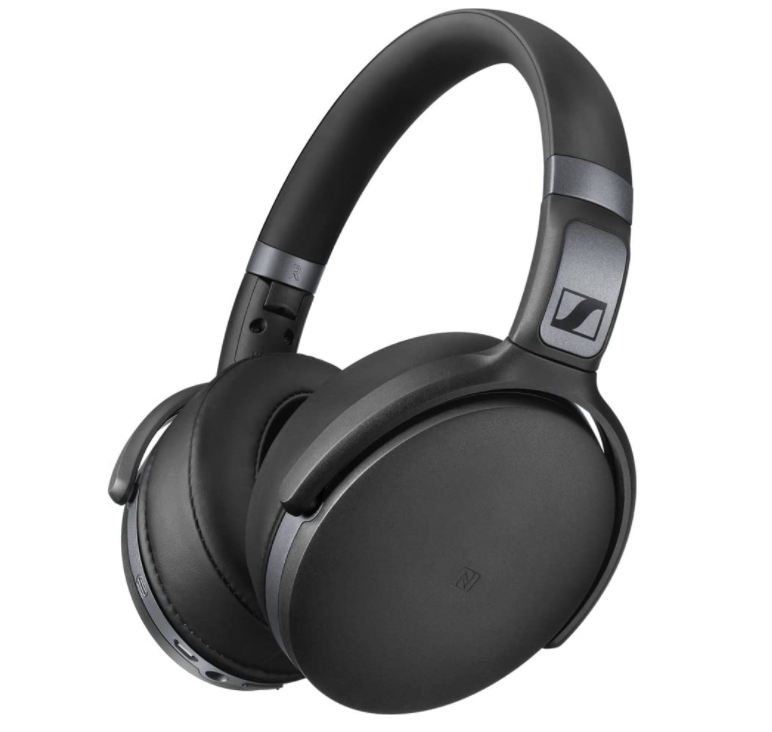 HD 4.40 is a pair of Sennheiser headphones for music with amazing Bluetooth features. You'll enjoy listening to music by connecting them to your tablet or mobile phone. As a closed-back pair of headphones, they deliver impressive natural sound isolation that staves off disturbance. Also, they are free of any sound leakage that might draw the attention of fellow bus commuters towards you.
HD 4.40 is lightweight, with a modest design that makes them look new even after being used for a long period. They are foldable, so you can easily take them with you wherever you are going. They are also strong, so you can keep them in a bag when you are commuting to work or school every day.
The materials used in making these headphones are durable and elegant. Some of the materials include soft leatherette that encloses the ear pads, thereby protecting them and making them convenient for use.
Sennheiser HD 4.40 Bluetooth Headphones have a well-balanced sound and an enhanced bass. You can easily pair them with your device via Bluetooth. Meanwhile, some headphones are multi-pairing enabled.
They come with an integrated microphone. Besides, they can answer phone calls, change tracks, and control the volume.
The above-mentioned qualities make HD 4.40 suitable for everyday use, as they're built to meet your daily needs.
The battery can last for up to 25 hours of uninterrupted use after a full charge. This is an exceptional case, though. Meanwhile, in case the battery dies, a detachable cable is available as a backup.
2. Sennheiser HD 598 SR Open-Back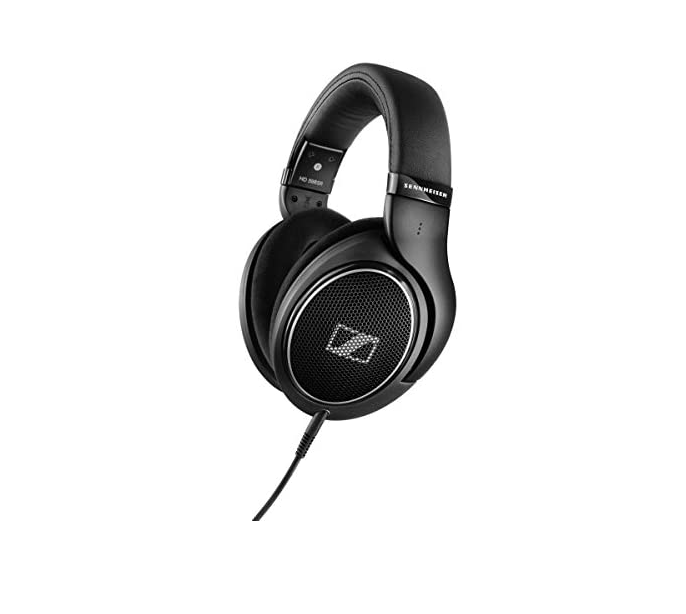 If you are one of the audiophiles that crave the best Sennheiser headphones for music, this open-back device will most likely be on top of your list. HD 598 SR has excellent sound quality producing real and balanced sound. They are a wired pair of headphones, so it is hard for Bluetooth to compromise the sound. They use 'Ergonomic Acoustic Refinement' technology (EAR) — a means through which sounds flow directly into your ears. This feature enables you to have a more enjoyable listening experience.
Besides, they deliver maximum comfort that justifies the huge amount of money invested in such a professional pair of headphones.
In terms of durability, the company designed this pair to be long-lasting. They come with a leatherette headband as well as velour-covered ear cushions that make the device convenient to wear for hours unperturbed.
They have 2 cables: a 3–meter cable with a 1/4 jack and a 1.2–meter cable with a 3.5mm jack which also comes with a button and a mic that allows you to answer phone calls.
Lastly, HD 598 SR comes with a 2-year warranty.
3. Sennheiser HD 650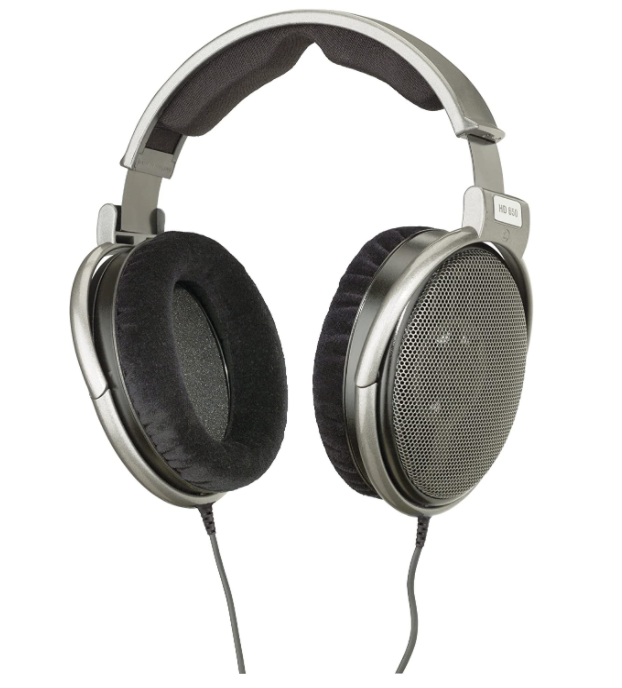 Indeed, Sennheiser surpassed stakeholders' expectations by adding numerous features to the HD 598– the second reviewed product on this list. But to the amazement of its customers, the company later released another product known as HD 650 to the market.
HD 650 has a unique silk acoustic design that enhances precision damping – a condition that reduces the total harmonic distortion (THD) to a very low level of 0.05%.
Also, they have 'high power neodymium' and 'hand-selected matched driver elements'  that provide full efficiency. This is surely an outstanding feature!
These headphones have an open-back design that allows for a well-balanced, natural, and transparent sound. The trebles are smooth enough to give audiophiles a pleasant listening experience.
They have a specially modulated Kevlar-reinforced connecting cable that can last for several years. The handling noise is low. HD 650 is backed by a 2-year warranty.
Some people might think these headphones won't cost so much. However, real audiophiles are quite aware that these Sennheiser headphones for music are worth the price. Having them guarantees that you will not miss your favorite music whenever you want, either at home or in the workplace.
4. Sennheiser HD 4.50 Bluetooth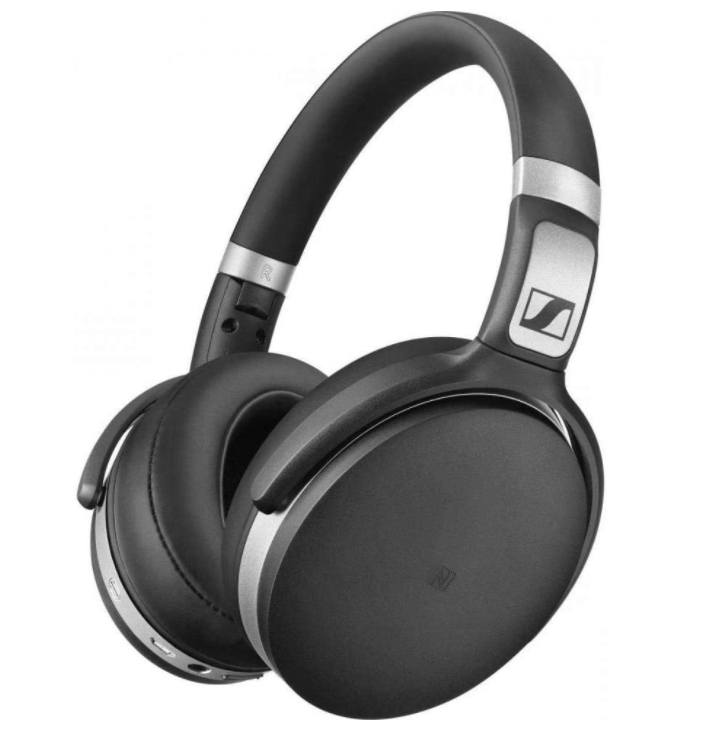 The next product on the list is Sennheiser HD 4.50 Bluetooth– a pair of headphones that you'll enjoy while commuting. They feature Bluetooth and 'Noise Gard'–an active noise cancellation (ANC) that prevents background noise from distorting your listening experience.
ANC works mainly for low-pitched background noise, eg traffic, and engines. These headphones work excellently if you want to focus on listening to your music calmly while on a plane or any public transport.
Their battery lasts for up to 19 hours of use with Bluetooth and Noise Isolation Gard. Plus there is a standby cable as a replacement whenever the battery dies.
HD 4.50 is foldable and portable, so you can conveniently carry them in your bag wherever you are going.
Expectedly, they are also backed with a 2-year warranty. People who are always busy or on the go will enjoy these professional headphones for music to the fullest.
You can simply fold and put them in your bag because they only occupy limited space. With the aid of their active noise cancellation pro, you can relax on a plane, train or bus and connect the Bluetooth, thereby saving you the worry about cords getting tangled.
5. Sennheiser HD 660 S – HiRes Audiophile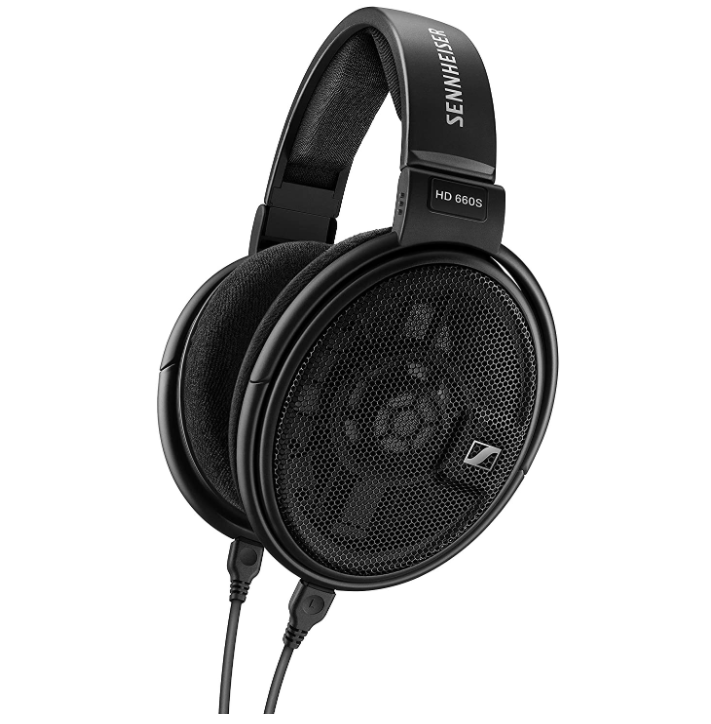 The next set of Sennheiser audiophile headphones for music that should interest you are the HD 660 S – HiRes Audiophile headphones. This is not a cheap pair of headphones, as they are more expensive than their counterparts in the Sennheiser category. However, it is noteworthy that they are worth the high price because they give customers value for money with a pleasant listening experience. They produce very low harmonic distortion, and they come with hand-selected transducers. They have low handling noise and clear, natural sound, courtesy of their open-back design.
These are high-quality headphones that provide maximum comfort.  They come with 2 cables – one has a 6.35 mm stereo plug and the other has a 4.4 Pentaconn balanced stereo plug. The package also comes with a 6.35 mm and a 3.5 mm adaptor that you can use for other things.
Audiophiles who crave quality are ready to go the extra mile to get valuable headphones like HD 660 S.