You might wonder why you need to buy the best headphones for lawn mowing, but the question should actually be "why not?"
Why do you need protection for such a casual activity as mowing your lawn during the weekends?
The Occupational Safety and Health Agency (OSHA) has warned that exposure to noise levels of up to 85 decibels for 8 hours can lead to permanent damage to the nerve ending in the inner ear. The scariest part is that from 85 decibels; every 3 decibels will reduce the amount of time it takes to cause damage by half.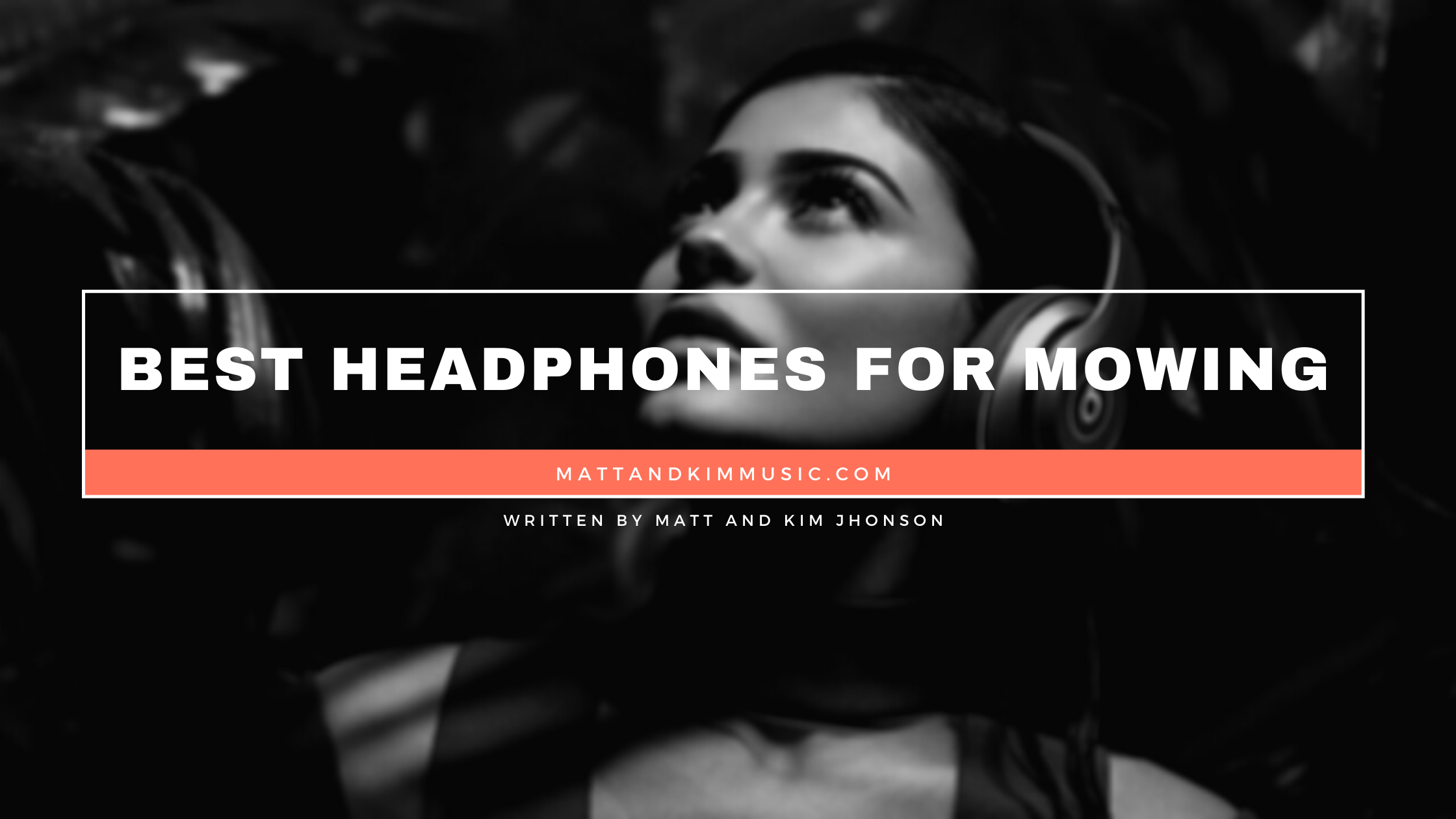 What this means is that exposure to 88 decibels of noise for 4 hours is enough to cause hearing damage. Unfortunately, your lawnmower is capable of generating 85 decibels of noise. It is even easier if the lawnmower is already a few years old. Hence, it is not wrong to say that you have been exposing your hearing to significant damage for some time now.
However, this can end from now. Since you are now aware of the kind of harm that you have been subjecting yourself to, it is only ideal that you start protecting your ears by using the best headphones for mowing.
Best headphones for mowing in 2021 are:
1. 3M WorkTunes Connect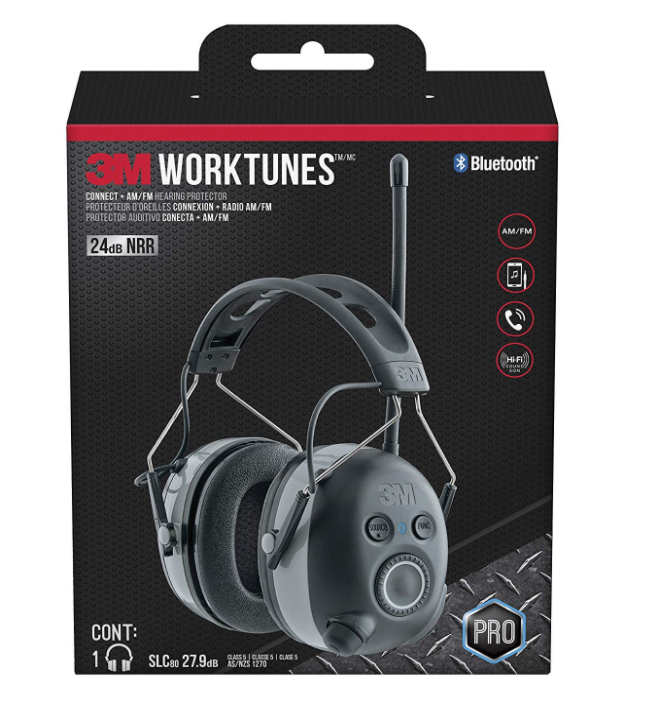 The high-quality speaker of the 3M WorkTunes gives a great first-time impression. These headphones for lawn mowing feature 40mm drivers that can compete with the performance of several high-end headphones available on the market today. The 3M WorkTunes are packed with excellent functionality and can serve as more than just work headphones.
They are also suitable for use when you simply what to listen to your favorite tracks. The headphones have an NRR of 24 which is enough to protect your hearing while you enjoy your music as well. This is ideal for when you're operating your ride-on lawnmower.
You can connect the headphones to your smartphone via Bluetooth. This way, you get to enjoy your music without tangling wires getting in the way. Even more, you can achieve the pairing of the headphones with just one button. All you need to do is follow the instructions from the voice assist.
Another thing worth mentioning about the 3M WorkTunes Bluetooth headphones for mowing is that it comes with an inbuilt high-quality microphone. This simply means that when the WorkTunes is connected to a smartphone, it can serve as a hands-free headset. You can take phone calls without having to reach for your phone or taking off the headset.
2. ZOHAN EM042 Hearing Protector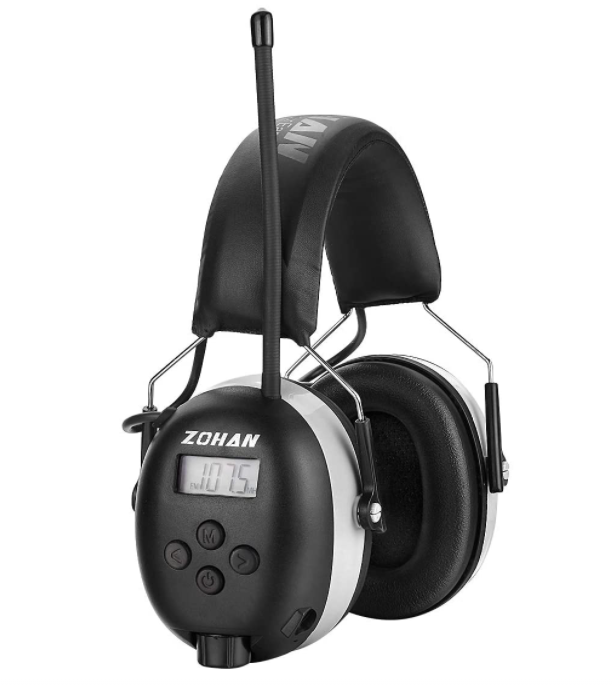 It is really great to know that there are protective headphones that have excellent sound performance, such as the ZOHAN EM042. They contain speakers of a decent size which manage to be able to reproduce high and mid notes with accuracy. The headphones have a decent bass delivery as well, not really impressive, but we think is acceptable.
ZOHAN EM042 headphones come with an inbuilt digital radio so it is a good thing they have excellent audio quality. One good thing about digital radio is that its broadcast signals are much clearer. When you listen to music playing on the FM band of the headphones, it sounds similar to what you will hear when you okay an audio CD.
There is an auxiliary input jack in the headphones which lets you connect them to your smartphone so you can listen to your favorite playlists when you can't find anything you like on the radio.
These headphones for mowing the lawn also come with sufficient padding for comfort. The headband and ear pads have enough foam padding on them, so wearing the headphones for long hours is always a comfortable experience. The foam padding on the cups is so soft that it takes on the shape of your ears completely. This also serves as an effective barrier to keep out loud noises.
3. Mpow HP102A Safety Earmuff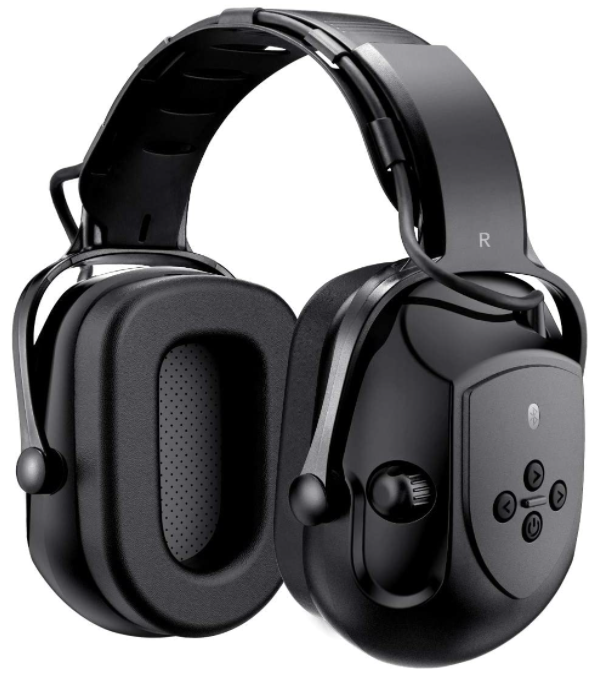 The most outstanding feature of the Mpow HP102A is its Noise Reduction Rating (NRR) of 29 decibels. In our review of protective headphones, this is the highest NRR we have seen for a product that is not technically noise canceling. As a result, the headphones are suitable for even the noisiest places.
The NRR of these noise-canceling headphones for lawn mowing is so high because of the thick foam padding in the ear cups. The foam is really dense, but it is soft enough to take on the shape of your ears and form a good seal. A thin layer of PU leather is used to cover the foam. The PU leather is very breathable and tough.
All these qualities complement one another to produce a pair of headphones that offer maximum comfort and are suitable for use over an extended period. It is also great that you can decide to use an aux cord instead of Bluetooth. You can connect your smartphone or MP3 player to the headphones via Bluetooth when you want to work outdoors.
The Bluetooth connection is a better choice for when you're at work because you never have to deal with the aux cord getting in the way. In other words, it gives you more freedom of movement. The battery life of the Mpow HP102A is also really great. One full charge keeps the headphones running for up to 39 hours.
4. Honeywell Howard Leight Earmuff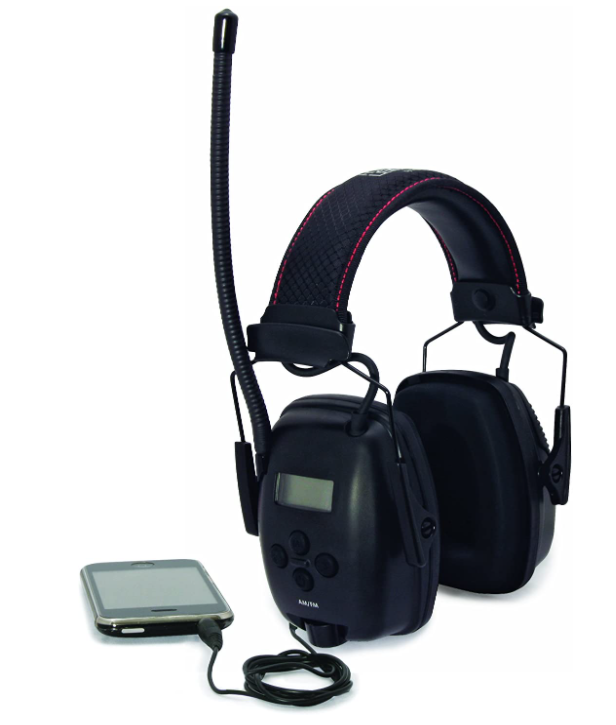 These are decent-sounding headphones, though audiophiles will not be impressed by the audio quality. Nevertheless, if you are just looking for something with above-average sound quality to keep you entertained while working, then these should serve you well.
These lawn mowing headphones with radio work with an exclusive airflow system to boost their noise-canceling abilities. Hence, the ear cups are thinner and lighter than most of the other products, making them a very comfortable pair of headphones.
The headphones also come with an inbuilt digital radio receiver. The digital radio is delivered through nice sounding speakers, providing a pleasant listening experience. The digital radio has a much better sound quality than analog, and it is refreshing to find that there won't be any static issues to deal with.
The headphones also have a very impressive reception. They run on two AA batteries which have already been provided by the manufacturer. The batteries are installed so the headphones are ready to be used as soon as you open the package. The battery life is also surprisingly lengthy. We found it to last about 25 hours, which is really outstanding.
5. ISOtunes PRO Headphones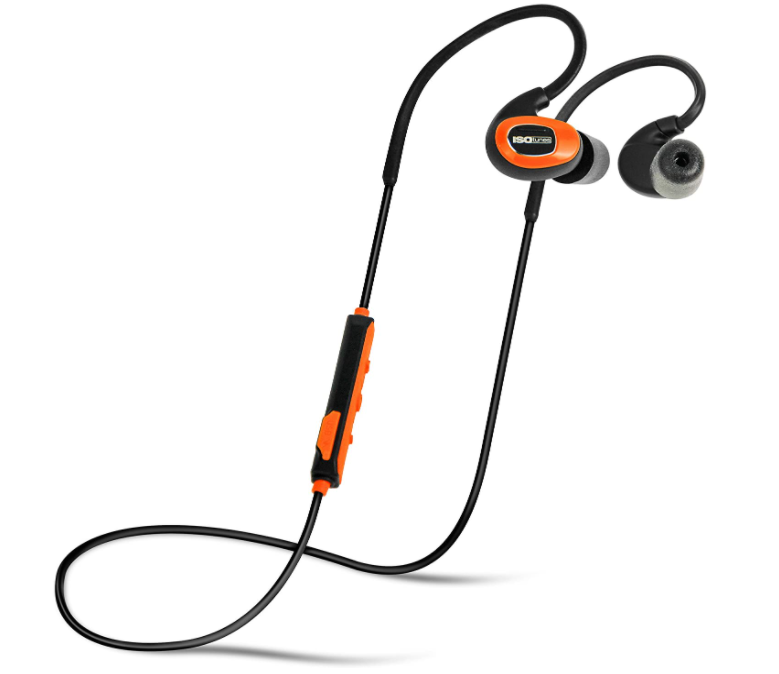 The ISOtunes Pro is tiny earbuds that are capable of cutting out a great deal of noise effectively. They come with memory foam ear tips that expand when subjected to a little amount of heat, creating a tight seal inside your ear in the process. These headphones are OSHA-rated and with an NRR of 27 decibels, they are more efficient than most of the other hearing protection headphones in this review of the best headphones for mowing.
ISOtunes PRO is equipped with the most advanced Bluetooth connection technology. You will appreciate how this in-ear headphone can stay connected to your smartphone when you are away from it by a distance of more than 30 feet. This provides a great deal of convenience since you don't have to carry your phone everywhere when you are at work.
These tiny earbuds also have excellent battery life. Our test revealed that the battery can get you through a whole day of work. It is also stated on the package that it can run for 10 days on standby mode. To top it all, the battery takes less than 4 hours to reach a full charge.
One thing worthy of note is the tough build of these earbuds. They have an IP55 rating which implies that they are waterproof. When submerged in water up to one meter deep for more than an hour, they do not get damaged. The waterproof property also boosts their ability to withstand sweat and even a little amount of rain.