If you have an iPad, it is advisable to get a great pair of headphones for the iPad to listen to music or watch videos. Apart from having a built-in speaker, the sound quality you'll get from headphones is itself a good reason for having a pair.
All of the headphones that we reviewed here are multifunctional, so you can use any of them on your phone or any other media device. Even if you buy them primarily to use with the iPad, it is important to be able to use them for other applications. Deciding on your preferred headphones is a personal choice. However, it is important to get useful information on the product you are looking for.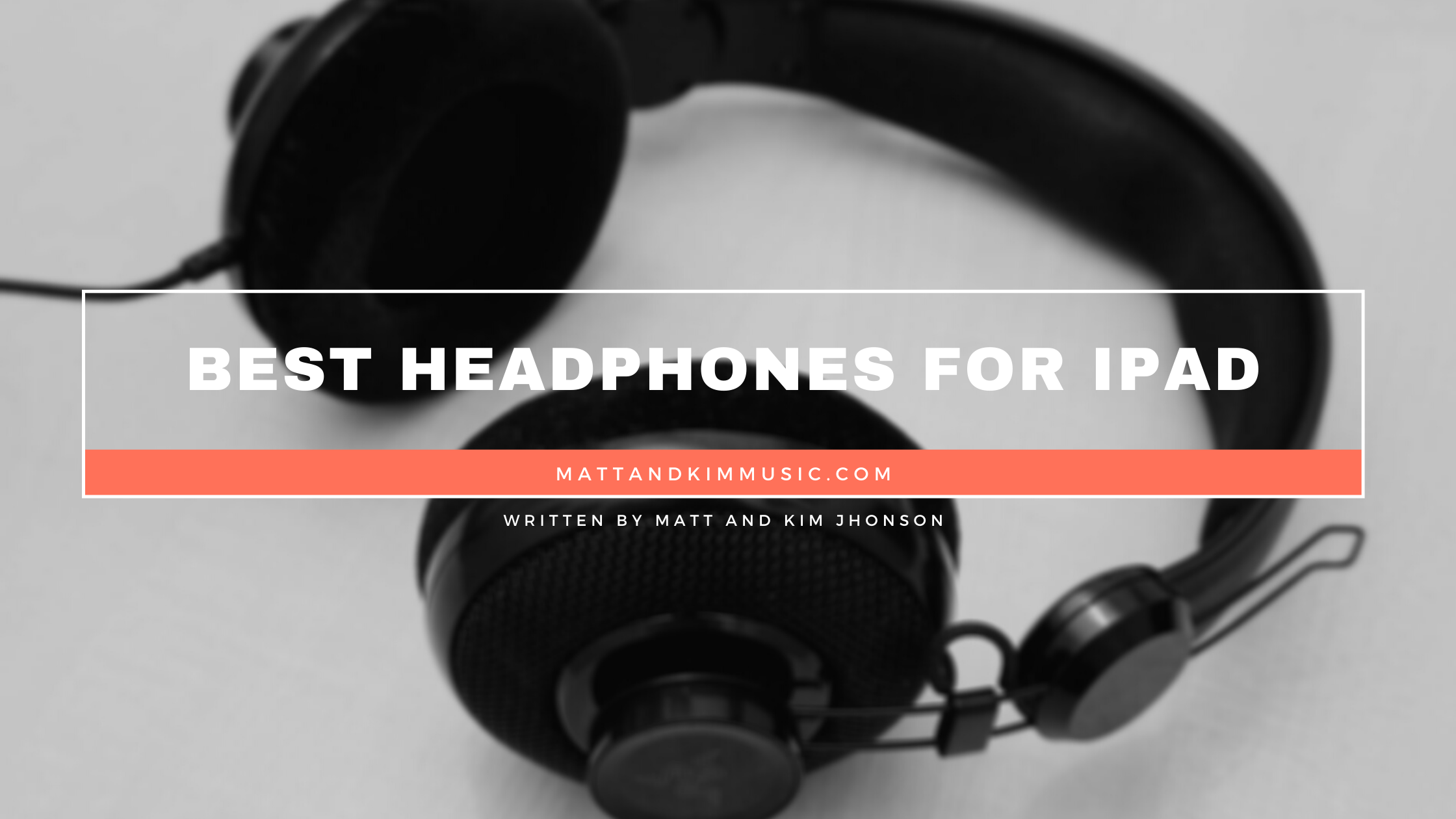 To save you the stress of searching for dozens of products to choose from, we've selected and reviewed five different headphones for iPad. Here is the list of the best headphones for iPad, their unique qualities, and our reasons behind the selection.
Best headphones for ipad in 2021 are:
1. Sony WH-1000XM4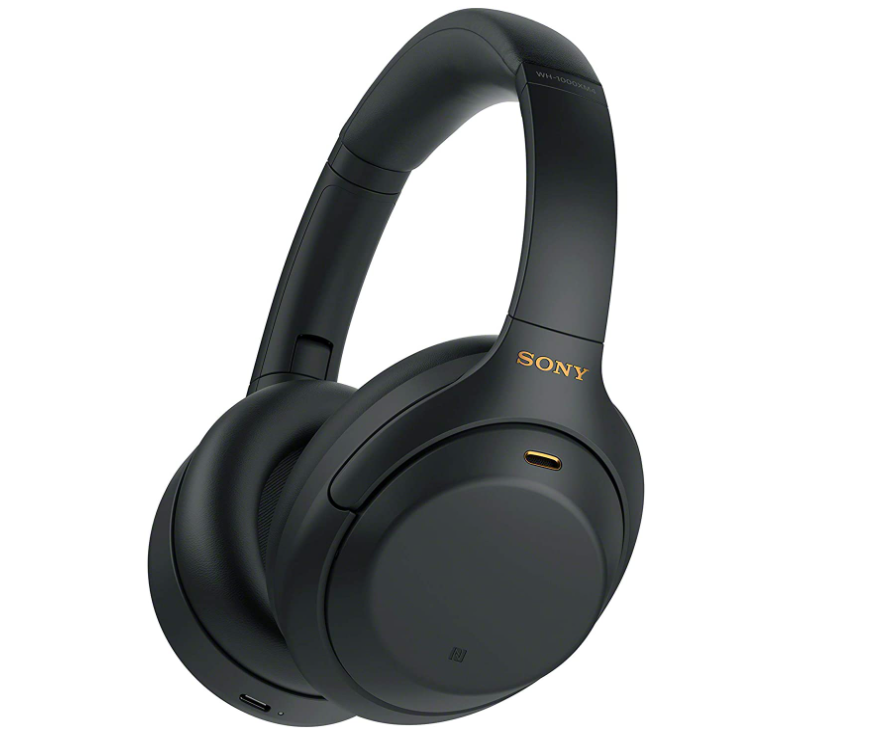 Sony WH-1000XM4 is one of the best over-ear headphones for iPad that you can wear for as long as possible. The Sony XM4 has the same features as before. But the 40mm Liquid Crystal Polymer drivers are now come with extra sound quality.
XM4 has adaptive sound control that is capable of adjusting automatically to your frequently visited locations. This allows you to set a specific level of noise-canceling anywhere you want. The Speak to Chat function is an AI feature that saves you the worry of removing your headphones when chatting with someone. It recognizes your voice and pauses music when you start speaking.
When it comes to active noise canceling, Sony comes atop. And the company has improved this function by reducing high and mid frequencies.
Also, the headphones have Multi-Point 2 device Bluetooth pairing, while the battery can last for 30 hours with ANC on or 38 hours with ANC off.
You are assured of enjoying all the features and functions XM4 comes with. As for the lack of aptX, it is not something serious to worry about.
2. Cambridge Audio Melomania 1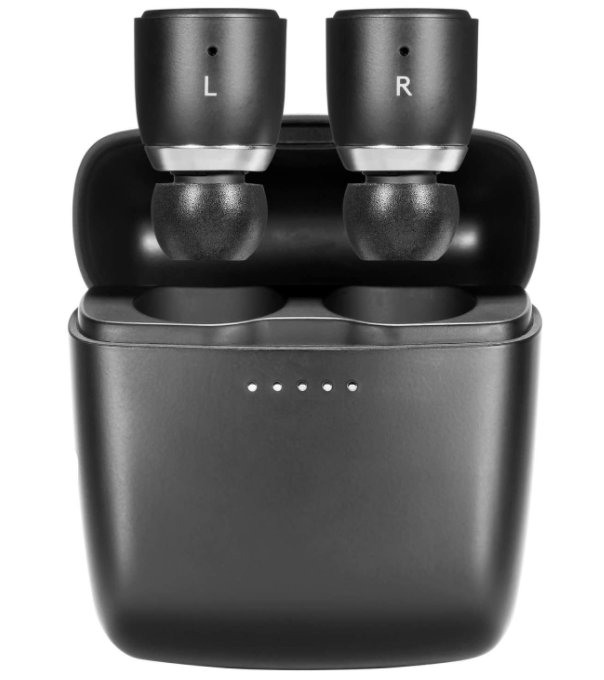 As you might have known, wireless earbuds are very popular. But a pair of AirPods or even AirPods Pro are expensive, so they aren't affordable to some people. The good news is that there are budget-friendly alternatives, and one of them is Melomania 1 from Cambridge Audio. These are small and light bullet-shaped earbuds that fit comfortably and securely to your ear. They have an IPX5 rating– a confirmation of their splash and water resistance. This means you can use them in a shower without any fear that they will break.
They are compact and very portable. They have a small charging case that has some magnets which hold the earbuds in and some LEDs which serve as indicators of the battery level.
Though they are small in size, Melomania 1's battery lasts long. The earbuds have the capacity to last for nine hours of use, while the case is also capable of charging them for another four times, altogether making 45 hours. Some users may prefer physical buttons on the earbuds to touch-sensitive buttons. You can easily press them unknowingly when adjusting the headphones or putting them in. However, when they are intact, you needn't force them into your ear canal. Control buttons are many, but you must learn what each one stands for. While Melomania 1 lacks noise-canceling, they are one of the best wireless headphones for iPad that you'll get at this price.
3. Bose QuietComfort 35 II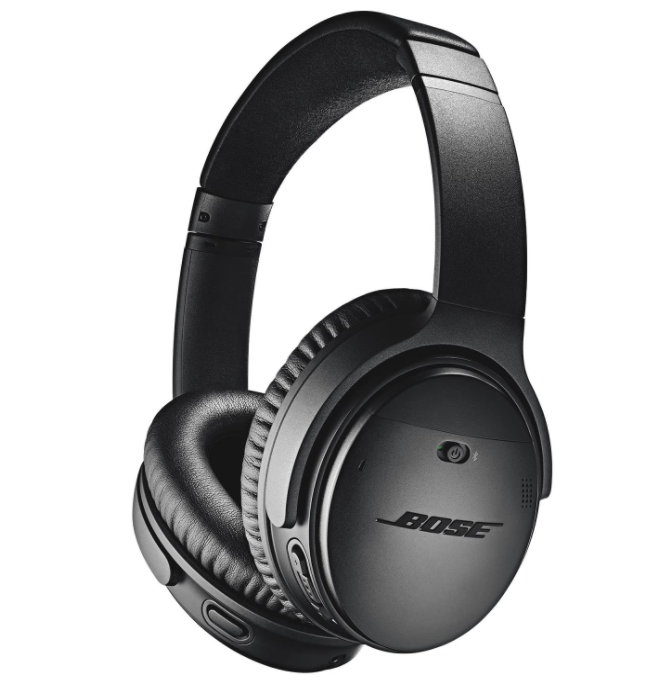 As the name implies, the Bose QC 35 IIs enable wearers to experience comfort. The headband is large and sturdy but fits perfectly to the ears, while the foam is very soft to provide comfort. According to Bose, the cushions, made from a synthetic protein leather, have a silicone bead that ensures passive noise reduction.
These headphones for iPad can work simultaneously with two devices. You can switch between them effortlessly by pausing one and playing on the other.
The wireless option is great, but you can try the wired headphones if necessary. But note that you must get battery power before you can use the noise-canceling and digital active EQ. The battery will last for up to 20 hours when used wirelessly and 40 hours (double) when used wired.
Despite lacking noise cancelation features, the QC35s have excellent sound, but you'll even get a little better and more consistent audio if used wired.
The 2nd-gen II comes with an interesting addition– updating noise canceling to make it adjustable. Besides, they include support for digital assistants. A single tap on the multi-function button will make Siri appear.
With QC 35 II, you get what is popularly known as a classic Bose sound quality which includes crisp, rich, and balanced.
The drivers give you tight and enhanced bass.
All in all, with the Bose QC 35 II, you are sure of getting an intimate and pleasing experience.
4. Apple AirPods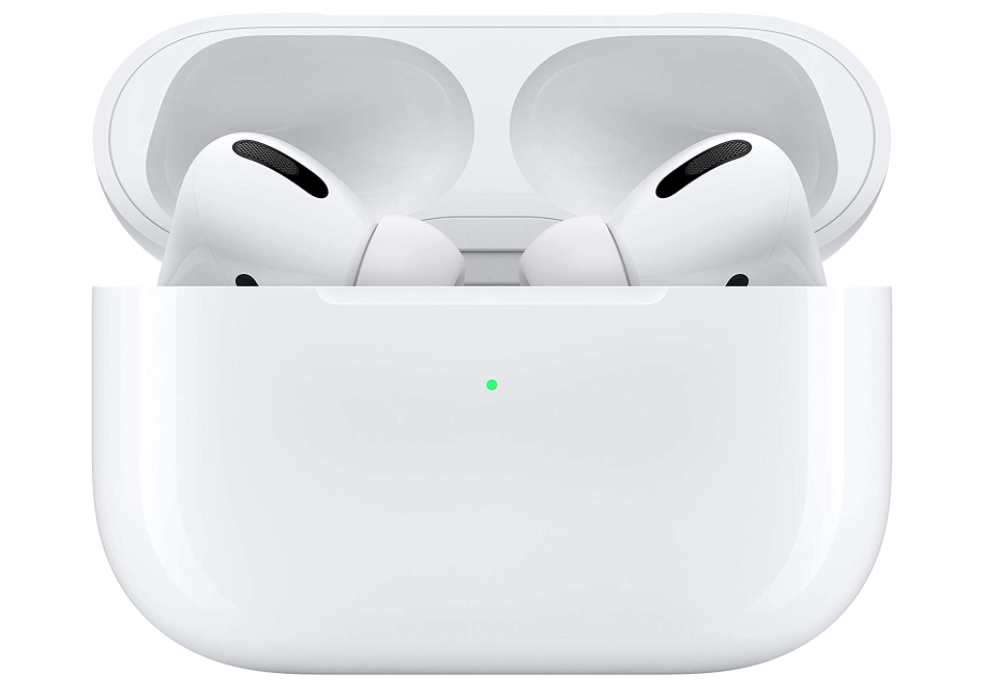 Despite the odd way the stalk-like antennae looks, it is sure that Apple's wire-free AirPods are a fantastic piece of tech. No sooner had Apple initiated a trend than other manufacturers started copying the design.
By the way, Apple Airpods have excellent audio quality and a clean detailed sound. Also, they provide an impressive warmth to vocals and light instruments like classic strings and acoustic guitar.
While the bass is not so strong, it's adequate for a compact design, coupled with the light manner the earpieces sit in your outer ear. (Apple's Beats brand is suitable for those who prefer plenty of bass.
Though there are cheaper Bluetooth headphones that deliver similar audio quality, the AirPods have more features than just the wire-free tech.
The enhanced H1 chip enables the AirPods to be more responsive. Besides, it has hands-free Hey Siri support, so you don't have to tap to activate.
The battery can last for up to five hours with just a single charge. The carrying case however comes with its own battery to allow you to recharge the AirPods for about 24 hours. This enhanced model enables you to buy a case that supports wireless charging. In summary, Apple AirPods is one of the best headphones for iPad that you'll see out there.
5. Beats Flex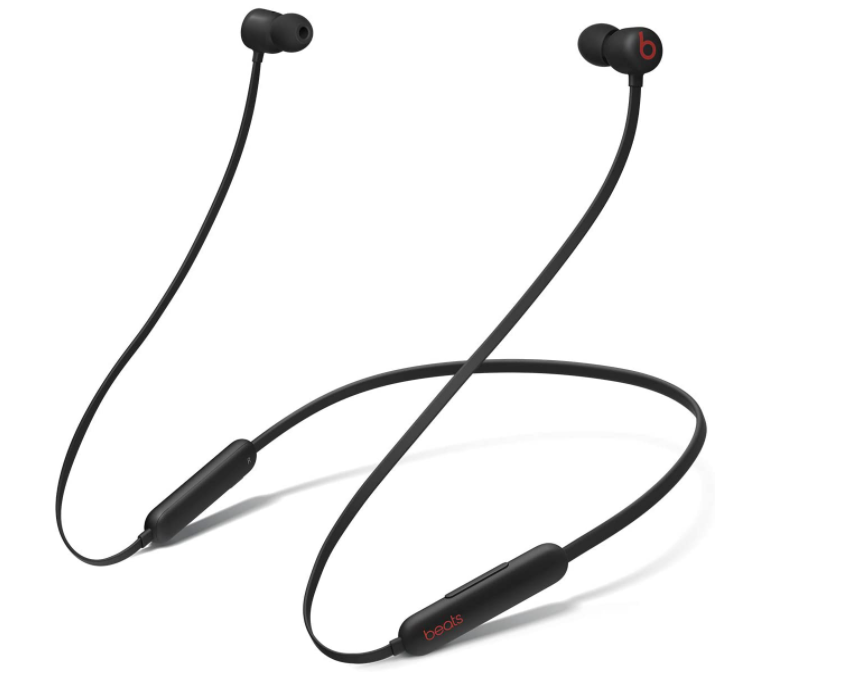 Beats Flex is colorful (except the black ones) and modest neck buds suitable for those whose budgets are below hundreds of dollars to buy a pair of headphones. They come in black, Flame Blue, Yuzu Yellow, and Smoke Grey.
Though wireless earbuds are more sought after, neck buds can't be written off.
With the design, you needn't worry about losing an earbud even if it falls out. Also, you can leave the headphones around your neck when you're not using them.
Expectedly, these wireless earbuds for iPad are magnetic, so they fasten together when not in use.
The band is made from Nitinol, a very thick material. A control module on the left side regulates volume and playback controls, while a microphone is available for voice calls.
At 18.6g, the Beat Flex is perfect for running or workouts. While they don't give out any official IP waterproof rating, the rubber-like design prevents splashes.
As you probably expect, they work effectively when paired with Apple products. Besides, the Audio Sharing option allows you to stream your music to people who have a compatible set of AirPorts or Beats headphones.
The battery lasts for up to 12 hours (This is longer than wireless earbuds.). With the 'fast fuel' feature, a 10-minute charge over USB-C will give you 1.5 hours of playback.