Skiing is surely amazing fun to engage in. But you can make such leisure more enjoyable in the white, snowy environment by listening to music. An interesting song eliminates boredom on the mountain and makes your skiing day more pleasurable.
Meanwhile, you've got to buy a nice pair of skiing headphones to enjoy listening to music while skiing. Contrary to what some people think that they can use any regular pair of headphones for skiing, there are reasons such an idea is not the best.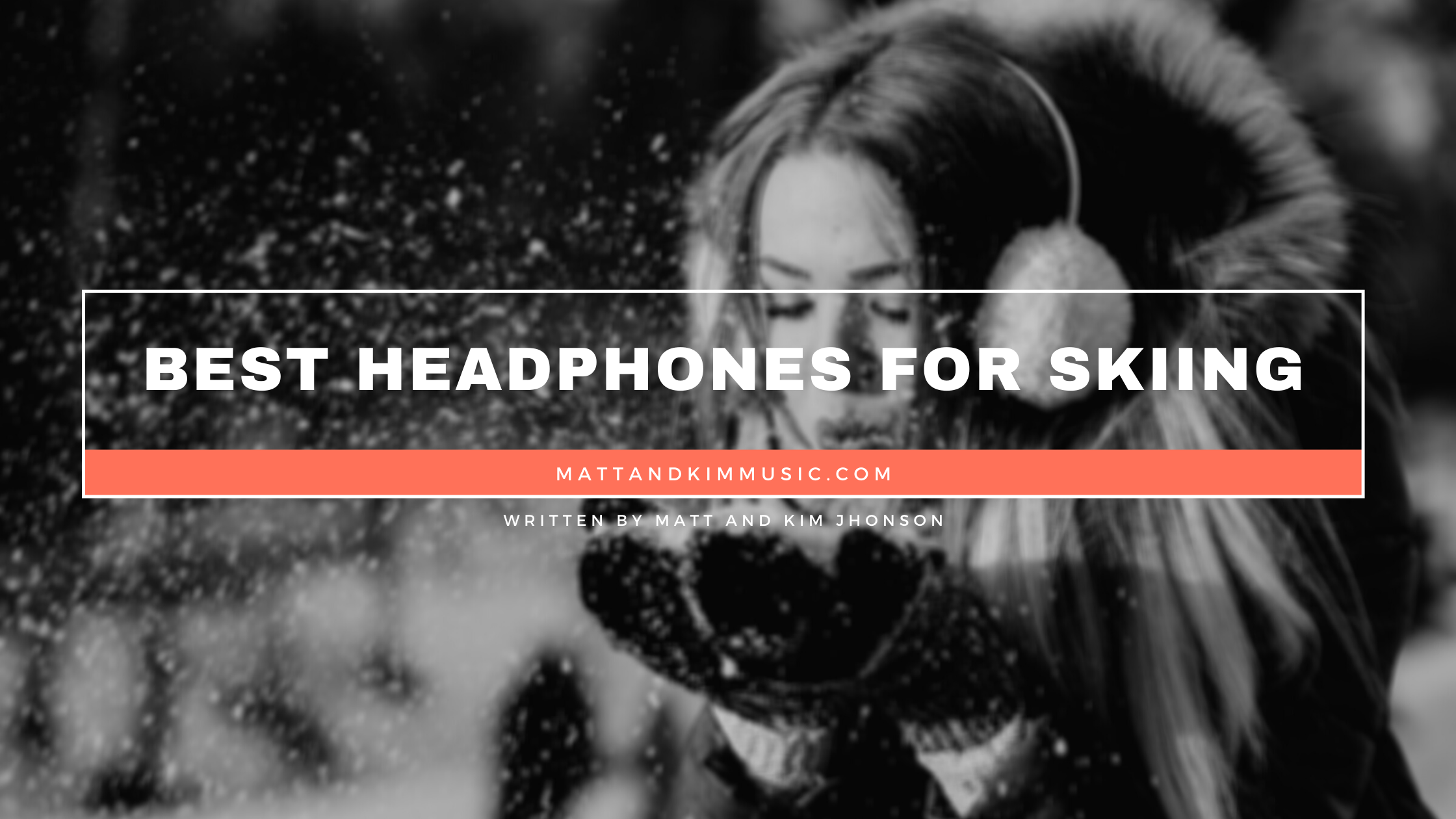 It is advisable to get a pair of headphones for skiing that have features specifically made for skis.
In this guide, we've reviewed some great models that you can choose from. They do not only have high-quality sound, but they also stay perfectly on the head and in the ears regardless of how fast you move.
Besides, they have some features that are specifically useful while on the mountain. In addition to being the best headphones for skiing, these models make every moment of your skiing activity a pleasant one.
Best headphones for skiing in 2021 are:
1. Outdoor Tech Chips 2.0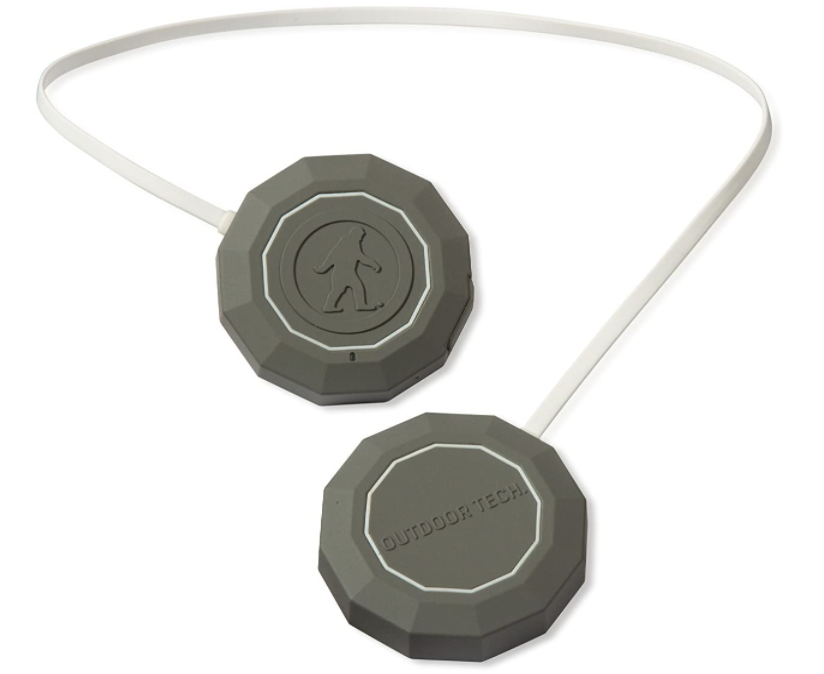 The Outdoor Tech Chips 2.0 are sold with a Walkie-Talkie interface that differentiates them from their counterparts in the headphones industry. They function as both wireless and wired headphones. The total package includes a 3.5 mm headphone jack accompanied by the device to use it without the Bluetooth function.
Outdoor Tech Chips 2.0 are skiing headphones specifically designed to be suitable for use during cold weather. They work perfectly even when the temperature is -4 degrees Fahrenheit or -20 degrees Celsius. They come with a built-in microphone that helps you to further enjoy making calls, talking to Siri, or talking to your friends via the Walkie Talkie.
What you need to do is just put them in your helmet's audio liner, and that's all.  You'll see two buttons that you can use for different functions, including changing tracks and controlling the volume.
These headphones can last for up to 10 hours if used on Bluetooth mode. Since Outdoor Tech Chips 2.0 headphones combine both wired and wireless features,  you can use them even when the battery becomes dead. If such happens, just plug in the cord to continue enjoying your favorite music. These headphones have a wide volume range, and the Walkie Talkie features allow you to stay connected with family and friends.
2. Bose SoundSport Free Truly Wireless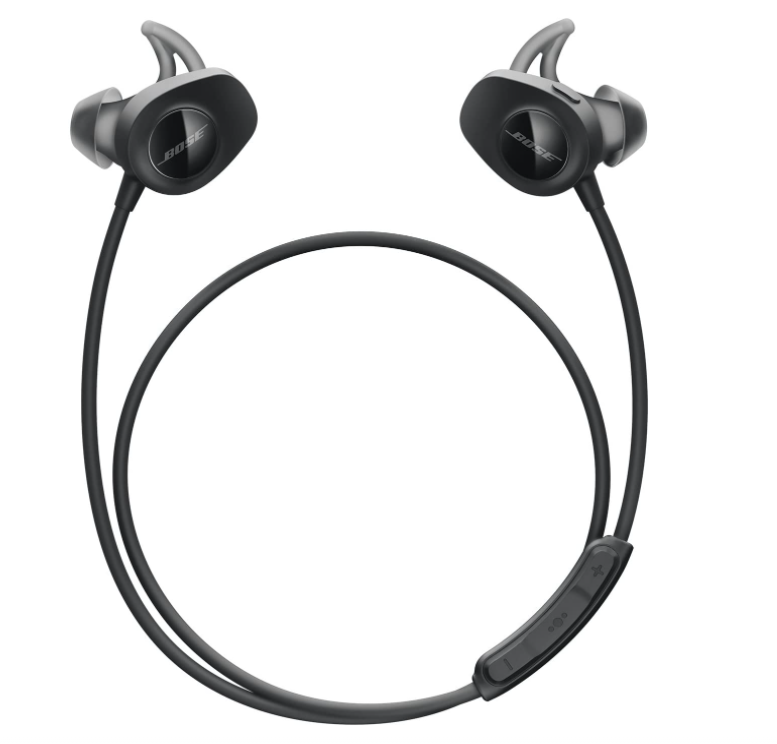 Bose SoundSport Free Truly Wireless is a pair of headphones suitable for use both in the winter and the summer. The battery takes just 2 hours to charge fully and can run for 15  uninterrupted hours. They come in  3 StayHear and Sport tip sizes, viz small, medium, and large sizes. Choose the appropriate size that will flawlessly fit your ears. In case you misplace these portable wireless headphones, use the "Find my earbuds" feature on the Bose app to find them. The Bose Soundsport produces a crisp and clear sound that blocks any external noise that could prevent you from focusing on your outdoor activities. A dual microphone for making and taking calls is available on the right side of this device.
The headphones also come with a portable charging case as well as earbuds. Bose Soundsport remains one of the best headphones for skiing as they deliver high-quality sound and block out disturbing noises, though not to the extent that you'll be unaware of what is happening in your surroundings.
3. Bose SoundSport In-Ear Headphones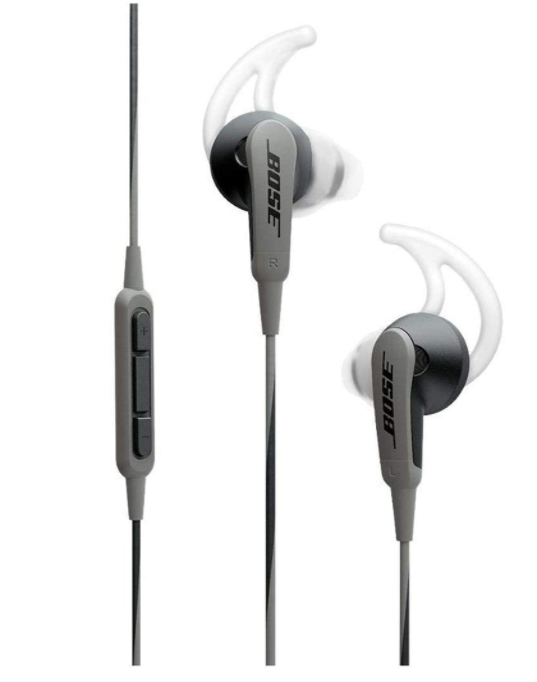 Bose products are outstanding in terms of performance and sound quality. No wonder another Bose model makes our list of best headphones for skiing.
The Triport technology enables the sound of the Bose SoundSport In-Ear Headphones to be crisp and deep.
They are water-resistant, so you can wear these headphones and still enjoy your skiing in the snow. Such a feature is essential for a pair of headphones to qualify as one of the best headphones for skiing mainly because there is a likelihood of the snow getting in contact with your headphones.
Bose Soundsport is also weather-resistant. There is a matching-carrying case located at the extra part of the device. It makes sure the cord and earbuds are intact.
The pouch prevents the cord from getting tangled in your pocket. The whole package includes a free carry bag. Bose SoundSport In-Ear Headphones are comfortable to wear. Moreover, they deliver quality sound and materials. The quality of the device and the reasonable price qualify Bose SoundSport to be included in our list of best skiing headphones.
4. Anker Soundcore Liberty 2 Pro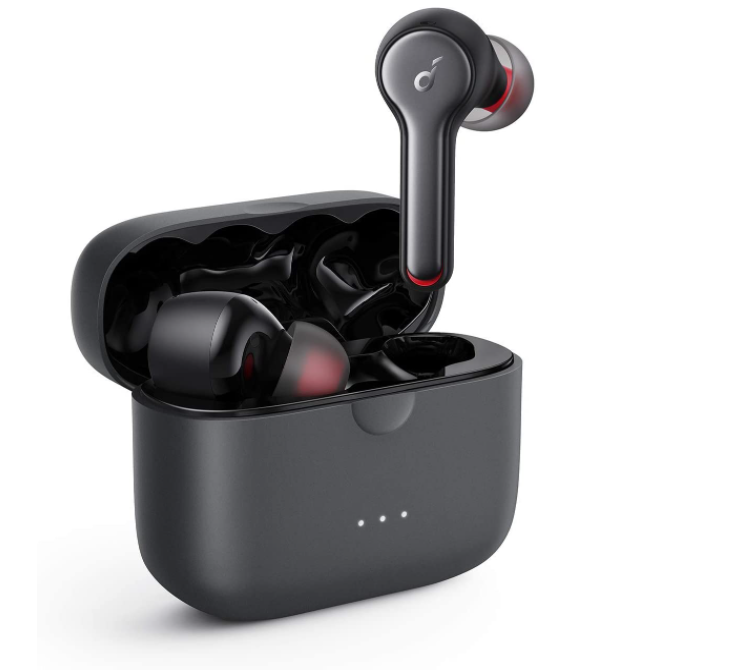 The Anker Soundcore Liberty 2 Pro is a pair of wireless headphones that stand for comfort, convenience, excellent sound quality, and harmonization. The Astria Coaxial Acoustic architecture and
the smart product design helps the headphones to produce a wonderful mix of treble and bass notes in the most compatible form.
With a full battery charge, Liberty 2 Pro can last for up to 8 hours. Besides, you can use the charging case for additional 4 charges to last you for a total of 40 hours of use before getting worried about charging it again. You'll enjoy listening to music for 2 hours with just 10 minutes of charging.
The hearing profile of an ear is not the same as that of another. So, Liberty 2 Pro can spot and assess the differences, then generate a customized sound that best meets your needs. This earpiece contains 4 microphones. If you carefully follow the 3 steps to wear these headphones for skiing, you'll find them stable on your head without any worry of them falling off.
5. Jaybird X4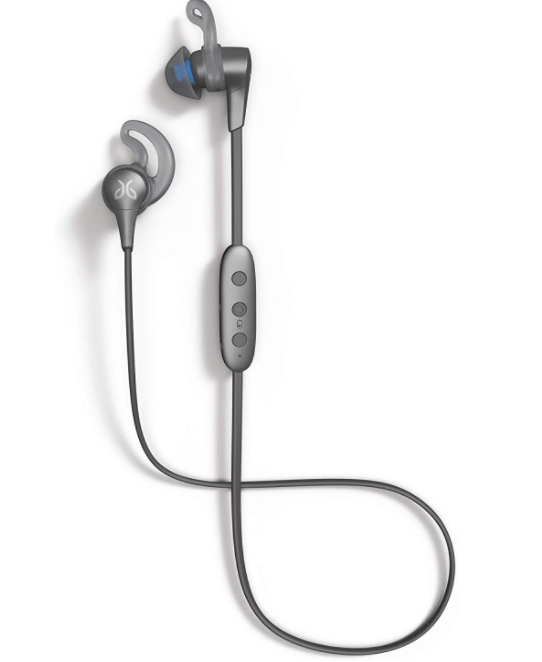 The Jaybird X4 headphones are exclusively designed to meet the needs of sports lovers–a reason that explains its sweat-resistance and waterproof build. You needn't worry if you expose X4 headphones to sweat or water while engaging in sports of any kind. Such a feature qualifies Jaybird X4 as one of the best headphones for skiing available out there.
Besides, the headphones are designed in such a way that you position the bud over your ear. Hence, the device will remain intact irrespective of the number of movements you make.
These headphones give you the needed comfort while in use. Whenever you are relaxing, you can wear them under your ears.
The Ultra foam tips are sensitive to temperature changes. This makes the headphones more durable than expected. The sound also remains unchanged, regardless of how long you wear them.
Having considered various complaints from their customers, Jaybird launched an immediate upgrade of X3 to X4– a waterproof and sweat-resistant pair of headphones, with a design suitable for sports such as skiing. They have a long battery life, while you'll enjoy an hour of listening after just 10 minutes of charging.