Wired headphones may appear like anachronisms in an advanced world in which music is widely enjoyed via streaming services like Spotify while individuals who still keep audio files on their devices prefer to stream through Bluetooth. You must understand on a deep level that a quality wired signal is more dedicated to sound quality than any streaming signal you may find out there. An adapter is often required before you can use wired headphones with your mobile devices but for those who understand the quality on offer, getting that adapter and a wired headphone is worth every penny.
We'll be cataloging and examining both on-ear and over-ear headphones still using cables in 2020. Can you get better headphones outside the headphones listed here? Yes! But we have kept the price capped at $500 to keep the list within a reasonable budget.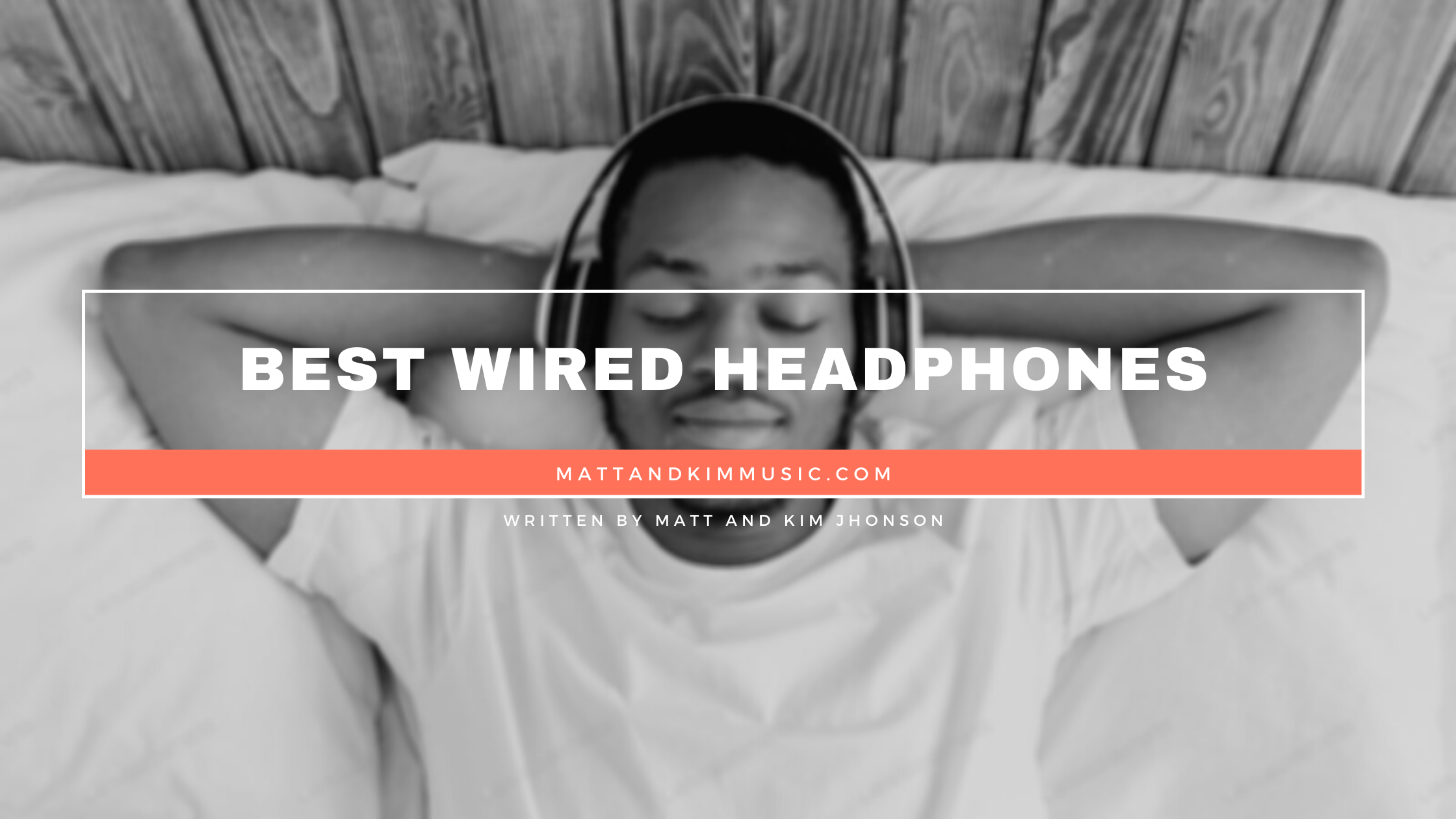 It is important to note that most wireless headphones can also be passively used with cables.  This feature has grown to become the norm, particularly in noise-canceling headphones. We are determined to make headphones with wires the only focus of this catalog, therefore, we have deliberately omitted wireless headphones with cables and also noise-canceling headphones.
The latter was exclusively wired in the past but innovation over the years has led to it becoming mostly wireless and often accompanied by cables. With these exclusions, we have ample space to discuss cabled headphones that are basically designed to give audio output and nothing else.
Below are our selection of the best-wired headphones on the market at the moment.
Best Wired Headphones in 2021:
1. Grado SR325E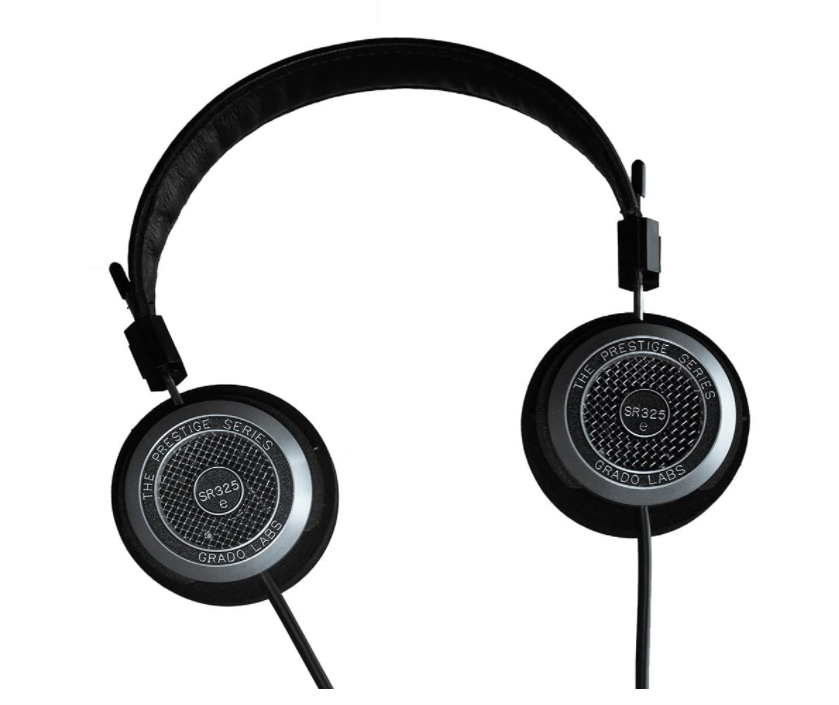 These cost more than most people are willing to spend on headphones but when compared to the audiophile quality it provides, the price is only a grain of sand. If you consider the quality of the sound they produce, you will be forced to consider these headphones a major bargain.
These are open-backed headphones and they leak lots of sounds which means they will be useless to you in public. However, in a quiet room, their sound surpasses the quality of most headphones even those that cost a lot more than they do. It offers a natural sound that isn't flat, expansive but focused and powerful yet not overwhelming. They enable audio tracks to deliver a mind-boggling amount of details.
They have a very simple build, with a simple leather headband and milled aluminum earcups all of which look very nice and retain the high quality feel while maintaining that simplicity. The simple-looking foam earpads were specifically used for their low effect on the quality of sound.
You wouldn't notice the simple design while using these headphones because you will be completely taken in by the sound quality right from the start. You can drive it using the phone or hi-fi. The thick, premium-quality cable is equipped with 3.5mm and 6.35mm connectors which makes it easy to get some music going while in bed or sitting by your amp. These simple comforts and open-back design means these headphones may not serve everyone's needs but we have never encountered such audio quality at such price. This is why we consider these headphones to be amongst the best headphones with cables in the current market.
2. Audio-Technica ATH-A1000Z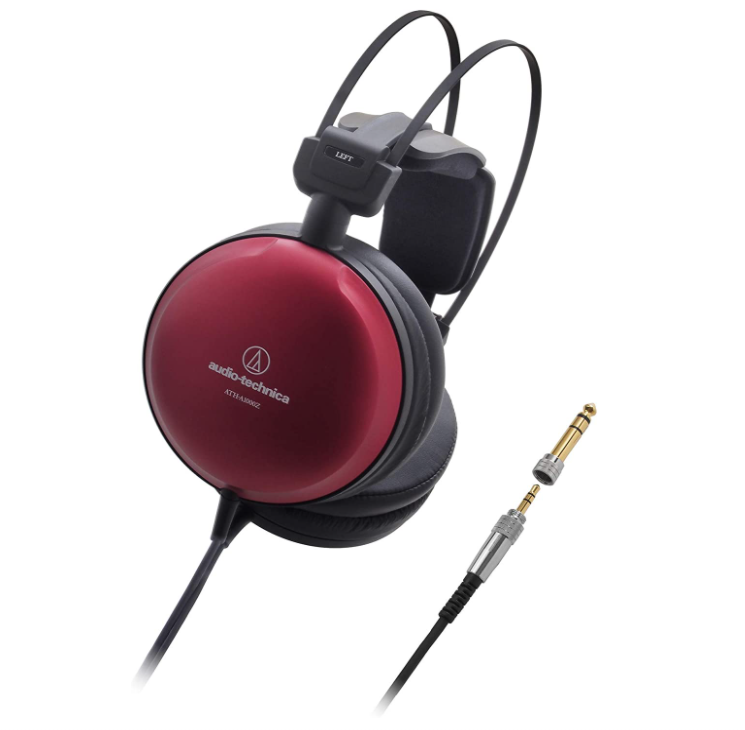 Although one may not consider the ATH-1000Z appropriately expensive in headphone terms, they do a great job presenting an appearance of top-quality headphones with wires.
They do it so well that playing MP3 tracks via your iPhone won't is a no-no. You need a good run-in, an adequate amplifier or DAC, and something near CD quality to get the best out of the ATH-A1000Z.
It has a large matte red aluminum cups behind which is the 53mm dynamic drivers. These headphones are assembled in Japan with a basic but efficient magnesium alloy frame as well as padded wings ensuring that all the parts are held in place. It isn't the perfect system but it works for everyone unless you are a true cone head.
It is a closed-back headphone, therefore, you won't get the same expansive soundstage you get with some other headphones. A positive aspect of it is the fact that it doesn't leak much sound which makes them a good choice for those who do not live alone or who enjoy walking or using the headphones on a bus.
The ATH-A1000Z offers very detailed sound quality. In spite of the smaller stage, instruments retain their place with some clarity and the listener can have loads of fun picking out hitherto obscure details and bum notes from the tracks.
Acoustic guitars, string instruments, and vocals all enjoy great prominence. The bass is intense and distinct but it doesn't thump which may come as a disappointment to EDM fans but for Classical music aficionados, it is delightful news.
3. AKG K5J Headphones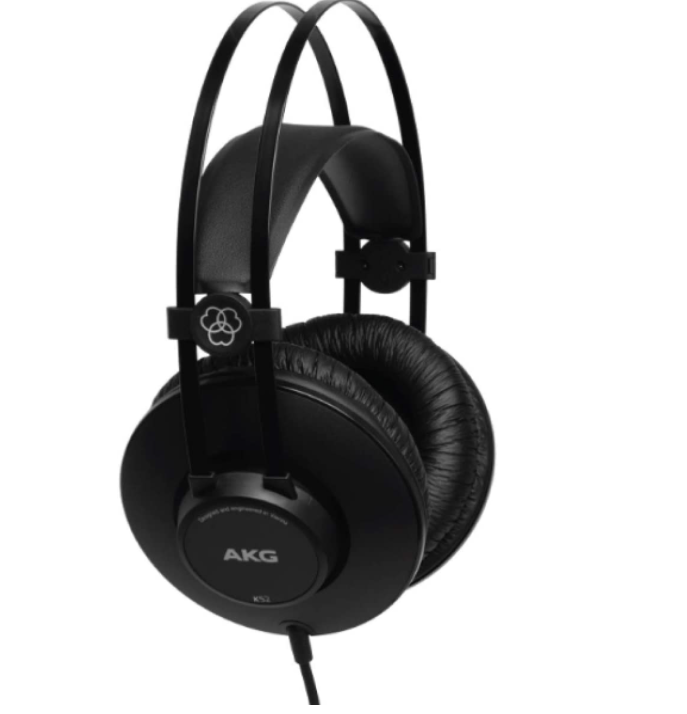 Spending $50 on a pair of indoor-only headphones may come off as hilarious especially when you recall the avalanche of alternatives.
That was until we tested the AKG K5J.
Even for double the price, these headphones sound too good!
You should not expect these to sound as good as headphones over $150 but for something you can only use at home, they provide an enormous soundstage, remarkable balance, and a truly outrageous amount of detail for the dosh.
They faltered slightly when pushed hard and the ears will get wearied easily when you listen to heavier, electronic and hip-hop sounds on the K52 but when it comes to guitars and drums, you get the best sound quality.
The quality of the design is surprisingly impressive. Although they are mostly made of plastic, the quality of the design is enhanced by the metal headband and the extremely soft earpads. They have a lightweight build and come with basic adjustments. Despite the simplicity of the adjustments, they stay steady around your head and since you really don't need it for a rave or your commutes, they are guaranteed to stay on.
The sound lacks a little warmth but if you try to understand the trivial limitations of the AKG before making your purchase, you will emerge from your first experience thinking you have stolen these headphones at a give-away price because they remain the best budget wired headphones out there.
4. Sennheiser HD599 Headphones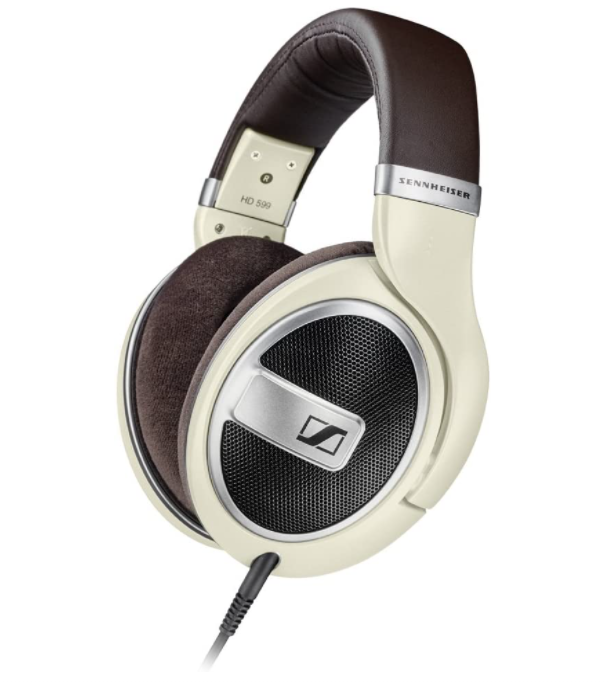 They are big, plush, and provide extreme comfort which makes them one of the best open-backed wired headphones. They come with large earpads made of extremely-soft velour which can cover even the largest ear lobes. The leather headband is very adjustable.
The HD599 may not be considered cheap at $200 and most people would demand reasonable sound quality at such price but all of that is balanced out by a smooth performance which is reminiscent of more expensive headphones.
It offers a lovely sound output, a tight bass, and a mid-range that is well-positioned and promotes vocals. It offers the sort of space you will not easily find amongst closed-back headphones particularly at this kind of price.
Sennheiser presents the HD599 as well-rounded headphones, great for enjoying gaming and movies and also for watching something loud with loads of destruction in them. If you were to see "Fast and Furious 7" with these headphones, you get a wide sound stage, surround sound effects, rumbling subwoofer performance, and a very enjoyable experience.
Assuming the HD599 was built for use in public, we will not have it on this list but because they are designed to serve you in your man cave or lounge and considering the great audiophile quality on offer, we won't hold basic failings in aesthetics against it.
5. Grado SR80E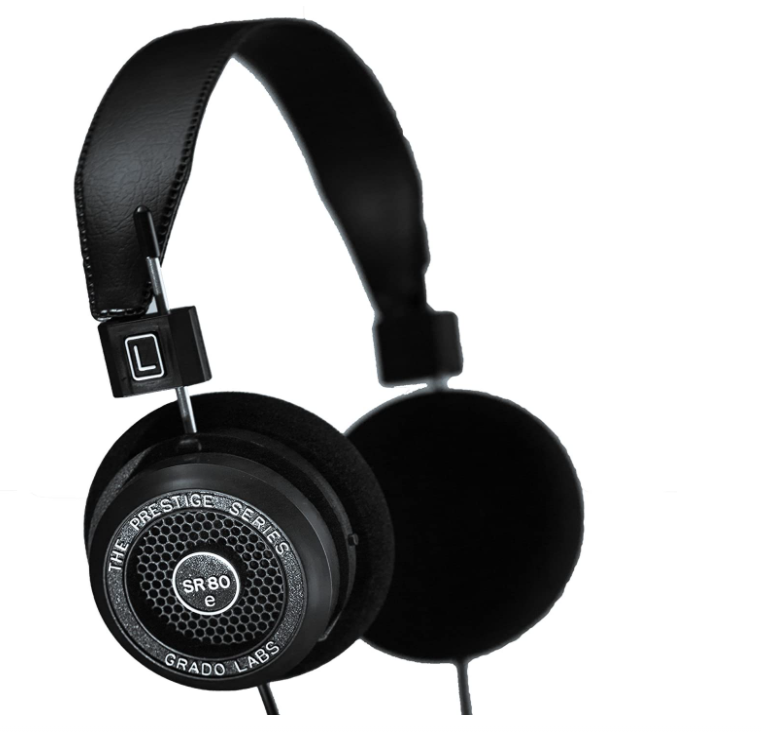 Grado is recognized for its premium-quality sound output. Although the SR80E costs only a 30th of what the new Grado flagship PS2000e costs ($2,695), these modest open-backed wired headphones gives you all you need.
The design isn't pleasing to the eyes. The old-school foam earpads may be uncomfortable at the onset and may take some getting used to especially when compared to the plush leatherette most audiophiles are accustomed to. These old-school foam earpads won't allow your ears to sweat, unlike the more cushioned models you have seen.
Although the SR80E has a compact on-ear size, you cannot use them in public, they leak a lot of sounds. The vintage Grado sound is best enjoyed in private.
The sound quality is dynamic, the vocals are full-bodied, the pace is great and everything is delivered in great detail. All of these are handle in the mid-range. It is important to note that these are fit and forceful instead of laid back headphones. They have occasionally demanding standards which means MP3s of poor quality will suffer in the same way that poorly recorded tunes will do at a higher quality.
Most headphones below the $100 mark are often concerned with a sort of pared-back, neutral performance. If you desire something softer or smother, you should look above $100.
If all you want to do is inject new life into your playlist, these headphones will serve you well.