While a good pair of over-ear headphones can give you a mind-blowing sonic experience, they can be rather too bulky. However, some of them fold up nicely and are easy to store and move around with, thus, giving you the best of both worlds.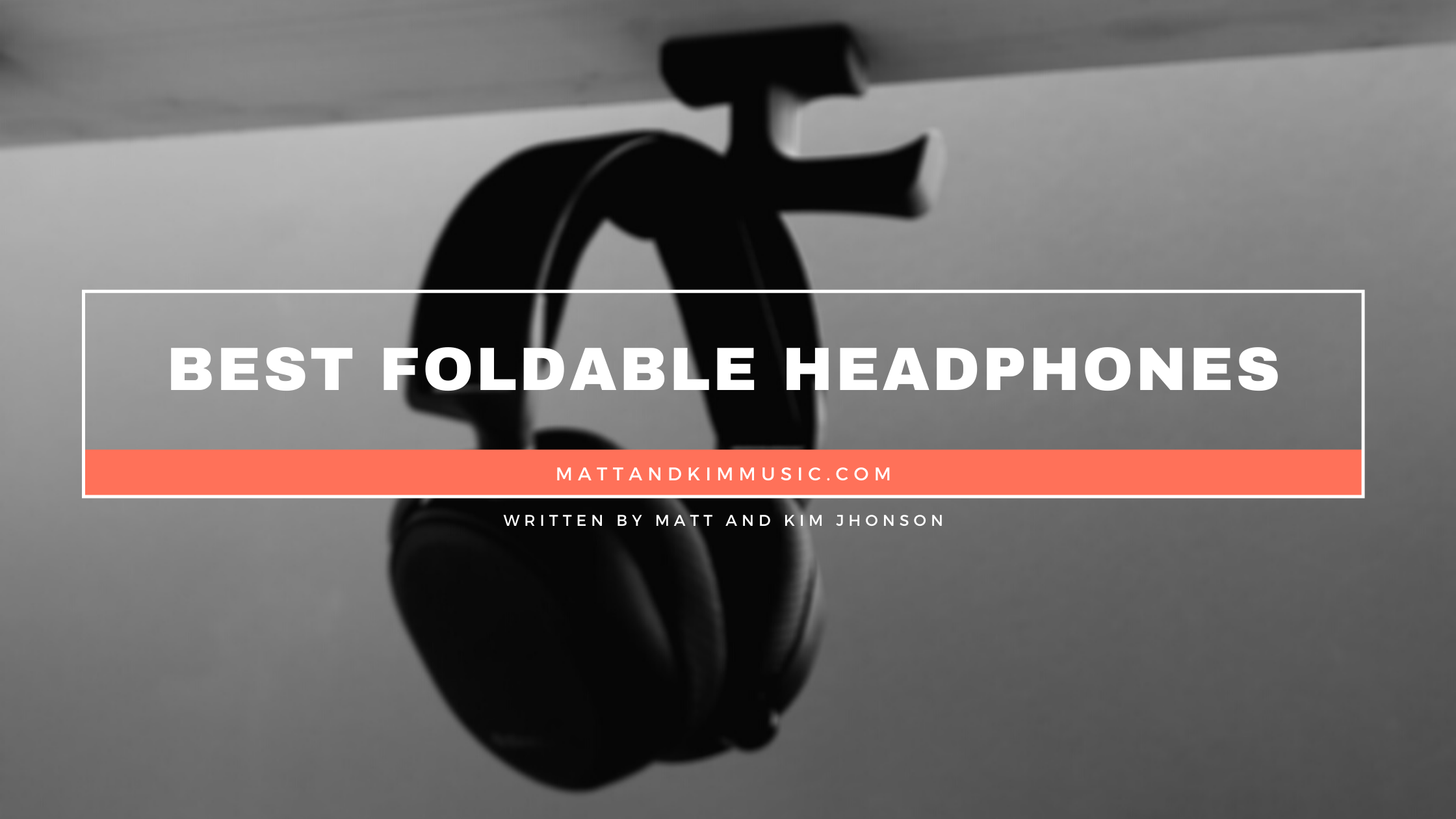 The best foldable headphones are also great in audio performance and are comfortable enough to use for extended periods.
The first decision you need to make is whether you want a wired pair or a wireless one. With wireless Bluetooth headphones, you get much more freedom to move around but they are usually more expensive and you always have to go through the hassle of charging them. On the other hand, wired headphones are more pocket-friendly but you have limited freedom of movement since the wire must remain connected to your device.
Comfort is also very essential, and all of these foldable headphones have padded ear cups that provide decent comfort. But if you want maximum comfort, you should look into products that come with memory foam padding.
Below are the best foldable headphones that you can store in your bag and head out on a long trip or just to the gym.
Best foldable headphones in 2021 are:
1. Anker Sound Core Life Q20 Headphones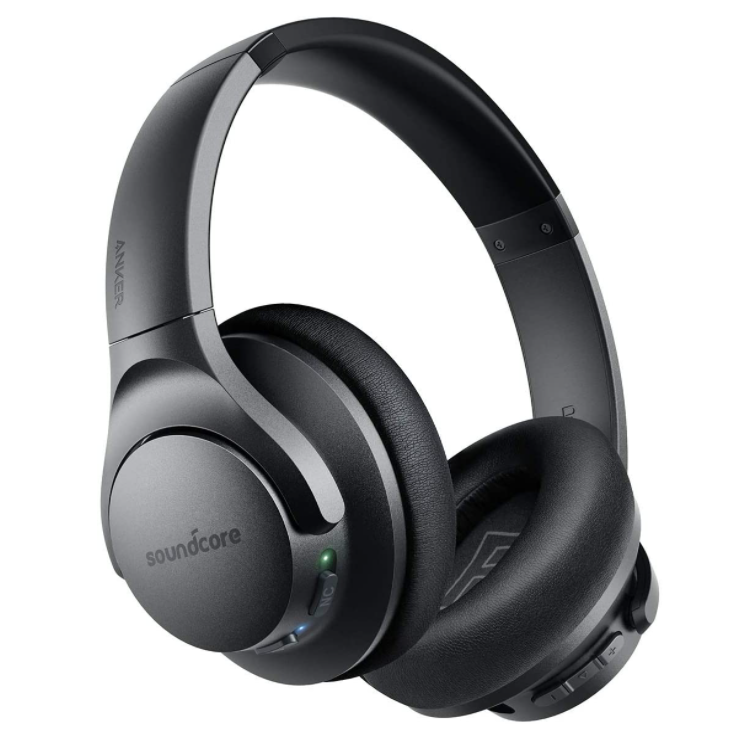 One of the best options for listening to music on the go, these Anker Soundcore headphones reduce ambient noise by 90% through the active noise canceling technology offered by the four internal and external microphones. The Hi-res audio dishes out a clear sound. The 40-millimeter dynamic drivers also deliver strong bass but if you want to further boost the liveliness of your tracks, you can use the BassUp button. These headphones work with Bluetooth 5.0 technology and come with an inbuilt microphone for making calls. The battery life on a full charge is 40 hours. When you are too much in a rush to charge it fully, you can plug it in for just five minutes to get four hours of playtime.
The ear cups are padded with memory foam so that they remain comfortable when you wear them for long hours. The headband is adjustable, and its swiveling joints make folding easy.
There are inline controls on the bottom of both ear cups which you can use to control tracks, adjust volume, and switch between the regular and noise-canceling modes. The headphones are available in black and silver colors, and the package includes a travel pouch, micro-USB charging cable, and a 3.5 mm auxiliary cable for wired listening. Anker Soundcore Life Q20 headphones are the overall best Bluetooth foldable headphones.
2. Sony MDRZX110AP Headphones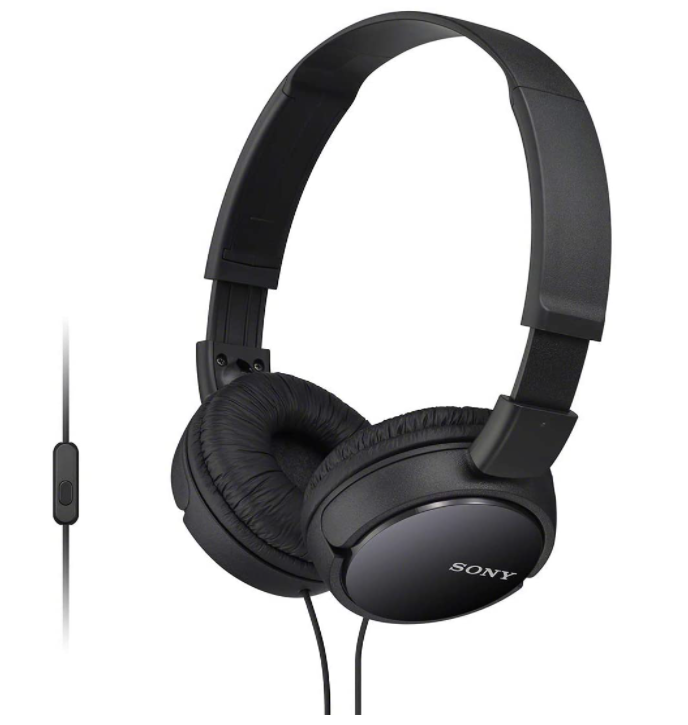 These lightweight wired devices from Sony are budget-friendly foldable headphones with over 10000 five star ratings. They cost just one-third of the price of the Anker Soundcore above.
The headphones come with 30-millimeter drivers and according to reviewers, the audio performance is great for a device of that price. This version has an inbuilt mic, but you can as well get a mic-less version for an even lesser price.
The Sony MDRZX110AP headphones come with padded ear cups and a swivel construction which makes them adjustable, comfortable, and easy to fold up. Note that there are no inline controls so volume control and track skipping will have to be done from your device. Though the headphones lack more up to date features such as noise cancellation and bass enhancement, they are still a great buy. They are available in pink, black, and white colors.
3. Audio-Technica ATH-M50xBT Headphones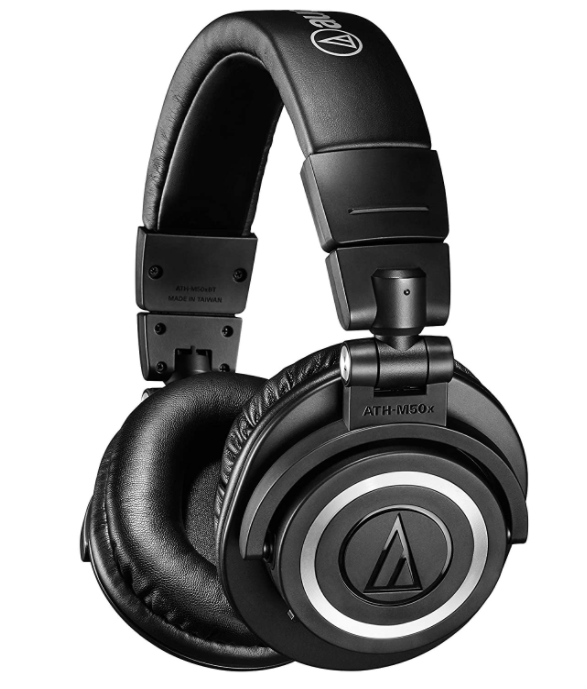 The ATH M50XBT foldable headphones are an outstanding piece of engineering. They deliver deep, detailed bass via the most cutting edge Bluetooth 5.0 technology in a good-looking and foldable design. Literally, all anyone could ask for from a pair of new headphones.
Durable materials are used in the construction of these foldable headphones to ensure that they serve you a long time. They come with comfortable ear pads with a professional-grade build.
Your ears do not get worn out even after a 10 hour stretch of using the headphones. As a major plus, the earpads do a great job of providing passive noise cancellation by creating a tight seal that helps to isolate the outside noise.
Audio Technica ATH-M50xBT headphones also have touch control and inbuilt voice assistant features. These features enable you to take calls, control tracks and adjust volume with either a simple touch on the ear pad or by sending voice commands.
The battery life of these foldable headphones is great. One full charge provides you with up to 40 hours of uninterrupted listening time.
4. Philips PH805BK Headphones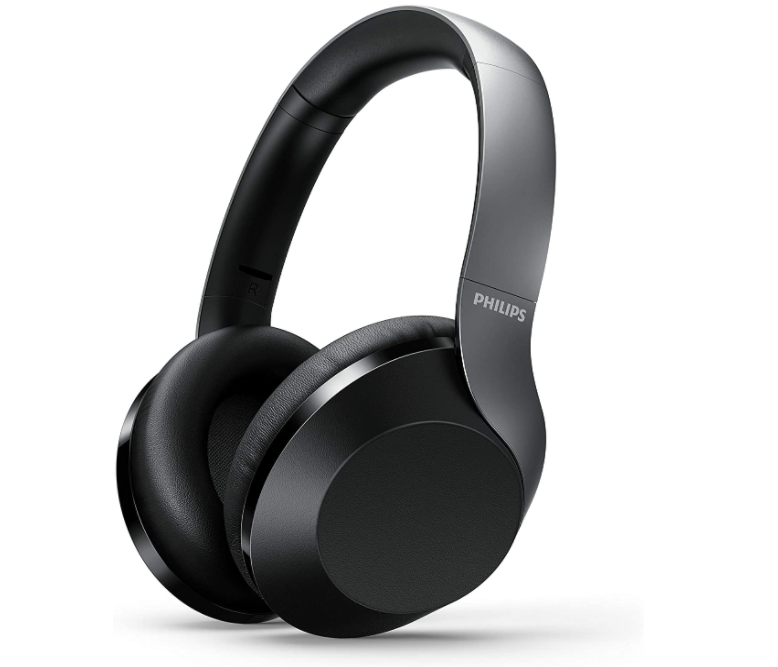 Music enthusiasts all have individual preferences. Some like to go for headphones with high bass, others like to go for headphones that offer absolute silence so they can enjoy their music fully. Makers of headphones have observed the latter preference to be very common over the years. This is why there is now a huge supply of new headphones that come with noise cancellation technology to help block out unwanted noise from the environment.
Philips PH805BK foldable headphones sport cushioned and comfortable ear cups that engulf both ears entirely and create a tight seal that prevents unwanted ambient noise from coming in.
With one simple touch of a button, these headphones are able to cut down noise from the street, train engine, and office chatter. Note that it can be dangerous to walk on the streets without hearing outside noise, so you should turn on the awareness mode when you're on the go. This will let you hear muffled outside sounds so that you can stay aware of the environment around you.
These headphones come with inbuilt Neodymium acoustic drivers that deliver a deep detailed bass sound. Also, when you connect this device with a high-resolution system, the audio quality is boosted and you get the best possible music listening experience.
These headphones can be folded in two ways. There is the flat fold, and the inwards fold. With the flat-folding method, you will be able to store your headphones in the pouch which is included in the box. With the inward folding method, the headphones take a small, compact bundle type form which fits easily in a small bag or coat pocket.
With a playtime of about 30 hours on a full charge, the battery life of the Philips PH805BK is long-lasting. A quick charge of just five minutes will give you two hours of uninterrupted entertainment, which is great for when you're in a rush. The PH805BK is one of the best foldable headphones on the market.
5. Sennheiser Momentum 3 Folding Headphones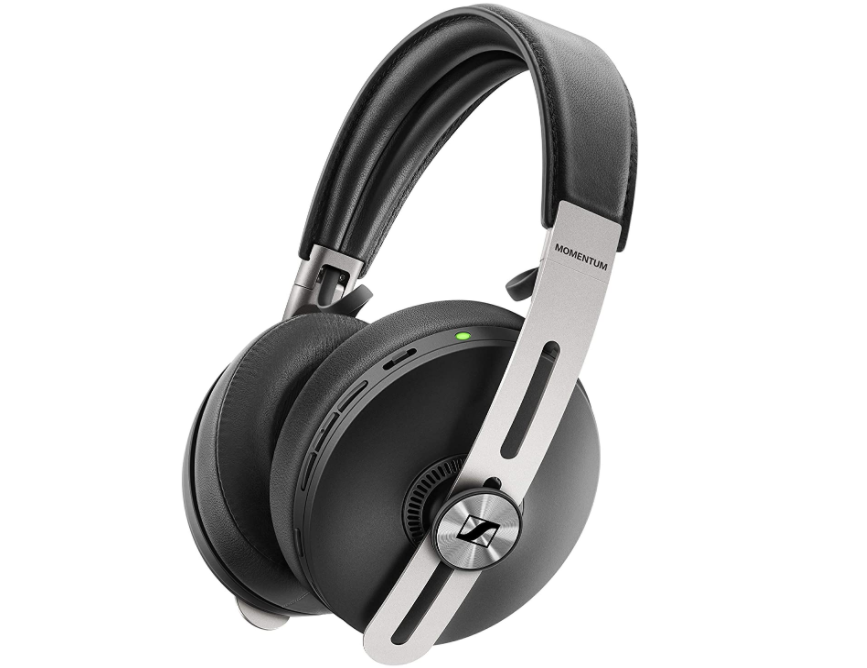 Sennheiser Momentum line of headphones is rated as some of the best folding headphones out there. The previous Momentum 1 and Momentum 2 editions were exceptional in terms of their noise cancellation abilities. The Momentum 3 model also does not disappoint in this area.
There are three active noise canceling modes on this device. There is a simple three-button interface that lets you switch easily between the modes and listening actions. Besides, the inbuilt auto-ON/OFF technology and Transparent Hearing feature ensure that you don't miss even a single beat.
The headphones sport robust steel arms and an original leather head strap that brings on a modern, superior appearance. It is easy to fold these headphones. All you need to do is push the ear pads inwards so that they take up only a little space when you store them.
In the event that you lose your Sennheiser Momentum 3 headphones, you can locate them easily thanks to the inbuilt TILE technology. That is just amazing.