​You have an iPod and you want to gain as much as possible from it. If you think about it, even the cheapest headphones on the market can give you a decent experience – including those you buy from random stores that cost less than your favorite music. However, deciding on the best headphones for iPod will give you a more specific experience. You want to hear every detail of your favorite music, enjoy the bass and feel like a professional.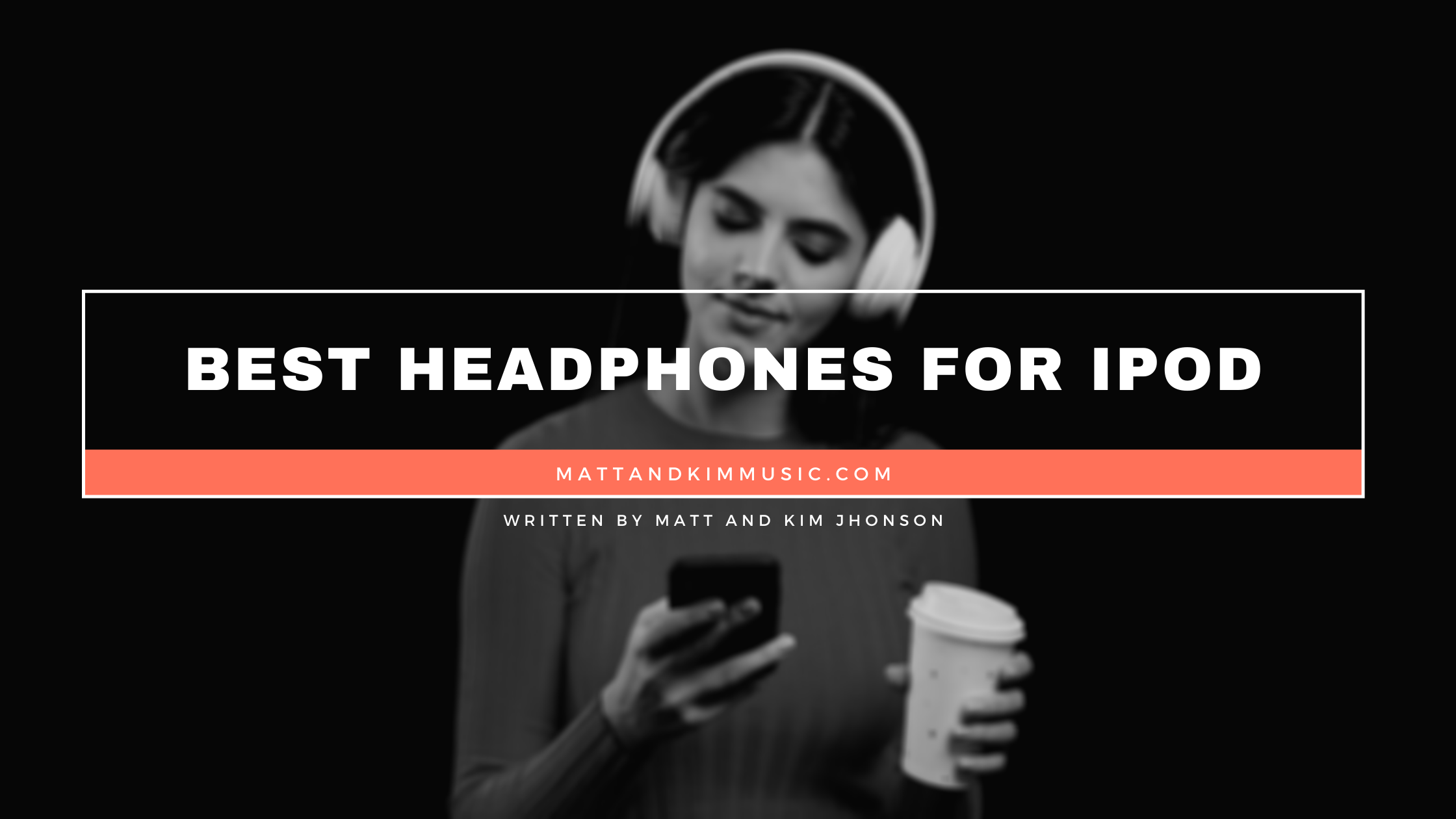 iPod headphones do not necessarily represent a category. Sure, some headphones are designed for MP3 playing devices and music devices, but no one has created headphones specifically for iPod. With all these, some models can provide a better experience when you play your favorite music. At this point, you need to learn from others' reviews and recommendations in order to figure out what truly works. All in all, here are some of the best-rated headphones that will work wonders with iPods.
Top 5 Headphones for iPod: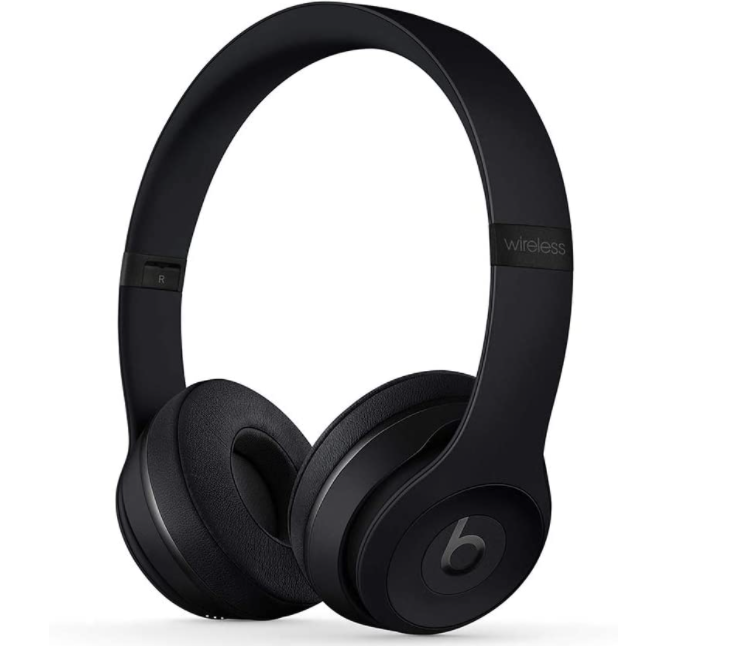 You cannot really go wrong with Beats. These headphones could be potentially designed for iPods and other Apple devices because they feature an Apple W1 chip. They work with any device, but the Apple compatibility will provide a better result.
They come in rose gold and feature a sleek design that will draw attention straight away. The headset is foldable, so you can store it safely or transport it without risking to break the band or joints. You can tell it is durable by holding it – it feels sturdy and heavy.
In terms of performance, you have large speaker drivers and an on ear design. The bass is quite deep. Turn the volume to maximum and your whole body will shake. The audio is high quality – vocals, instruments and lyrics are super clear, whether the volume is low or high.
Connectivity is wireless. Basically, these headphones connect over Bluetooth. They are compatible with any device that can take such a connection. When fully charged, you get up to 40 hours of playtime. In fact, charging them for five minutes will provide up to three hours of playtime – great for emergencies.
The earpads are super soft and comfortable. You can play games or music for hours without feeling the pressure. While not massive, the ear cups feel comfy. The headband is highly adjustable too, so you can find the perfect fit without too much hassle.
As for extras, the package comes with a beautiful carry case as well. You have a built in microphone, as well as ear cup controls. You can take calls anytime, but also control the volume and tunes. You can even activate Siri.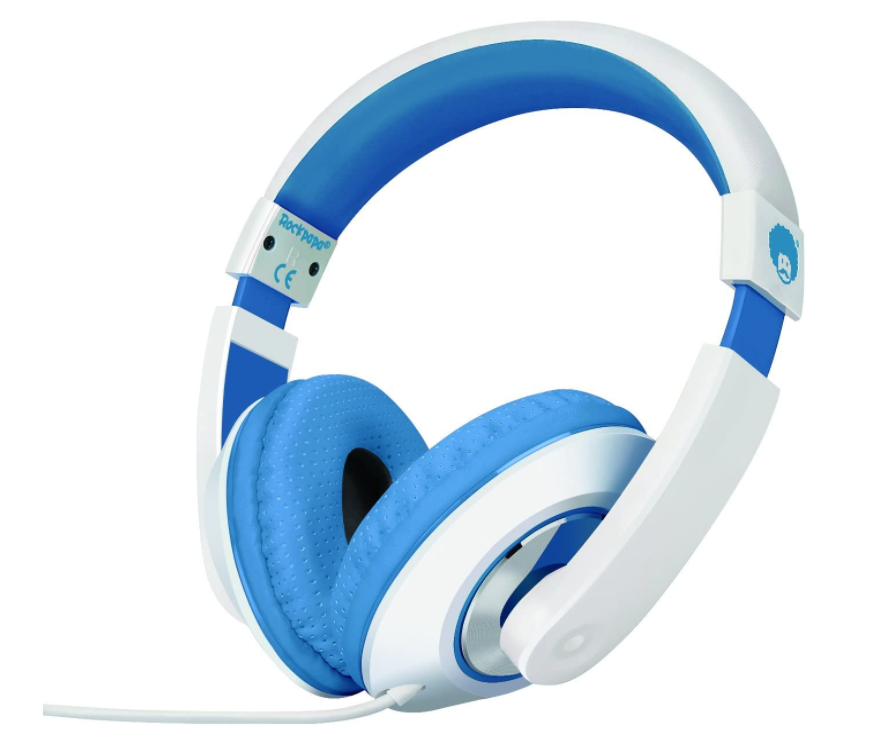 Rockpapa might have designed the ideal iPod headphones if you are after value for money. Do not expect any fancy bells and whistles, but just the right performance for the right price. The headset comes in more colors, from blue and purple to orange and black.
The headphones are quite lightweight, but well put together. Given the size and the headband, they are suitable to everyone – kids over six years old and adults. The over ear design does not come with noise cancellation, but it has a solid noise isolation technology to trap the audio in and prevent ambient noise from leaking in.
The headphones are highly adjustable, regardless of the size of your head. They are great for both small and large heads due to the headband adjusting over more levels. Finding the perfect fit is a piece of cake, even if everyone in the family uses them.
Speaker drivers are large and ensure a good bass. It is pretty deep, but without affecting the audio overall. You can easily identify instruments and vocals, which are super clear – even at super high or low volumes.
Connectivity is wired. You have the classic 3.5 jack, which works wonders with iPods, other music players, smartphones, TV sets, laptops and so on. The cord measures almost five feet and the jack is L shaped for durability. There are no in line controls – no microphone either.
As for comfort, the ear cups are soft and feature cloud foam cushions. The eco leather feels great on the skin. The headset will not squeeze your head too much, so you can use them for hours without feeling any pain.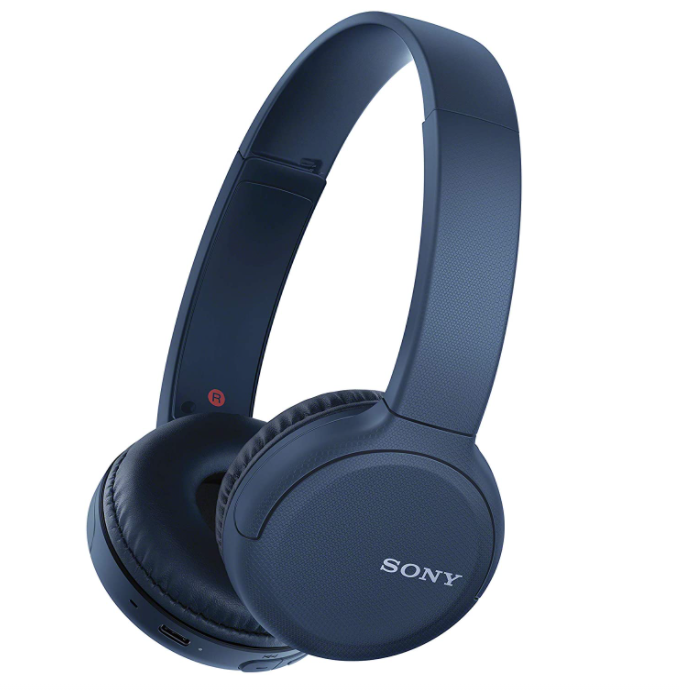 Sony's headphones made for iPod and other music players are designed with a beautiful style based on simplicity. They come in a few different colors, with black being the most popular one. There are no big extras, but just a good headset for the money and a top notch experience.
The connectivity is wireless and the range is pretty good – 33 feet. You will connect over Bluetooth. You can pair the headset to a new device within a few seconds, while further connections to the same device are automatic.
The built-in battery is pretty large. When fully charged, the headphones will provide up to 35 hours of playtime. The connectivity works with any device that can take Bluetooth connections, so it is compatible with any Bluetooth device – not suitable for very old generations of iPod though.
The speaker drivers are classic – at 30mm, they are not too big, but not too small either. Expect a good maximum volume and a deep bass. Even if you turn the volume to maximum, instruments and vocals are still crisp and clear. You can hear them on low volumes as well.
The swivel design ensures a good fit based on the size of your head, while the adjustable headband leaves no room for compromises. Ear cups are well padded and feel soft on your skin. Since there is no pressure on your ears, you can wear the headphones for hours.
Other than that, you get a built in microphone, so you have easy commands. You can even handle your voice assistant over the microphone. There are no controls on the ear cups though, so you may need to use the device to change tracks or adjust the volume.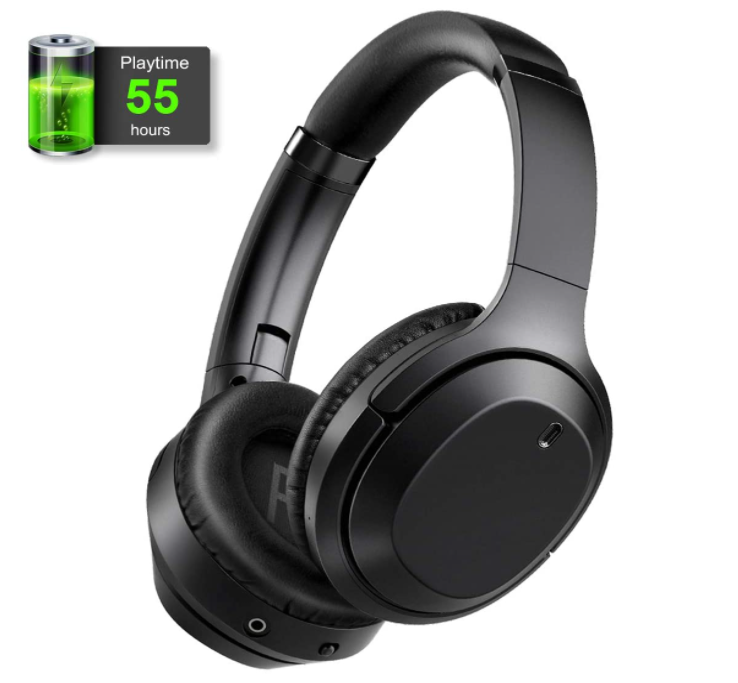 Gorsun has put out some of the best headphones to use with iPod and other devices based on the great value for money. The headset is only available in black. It has large ear cups, simplistic and sleek design and a few technologies that you can normally find in more expensive alternatives.
The active noise cancellation is one of the main innovations. It is not all about the large ear cups that cover your ears. In fact, the technology involves sending some waves that cancel ambient noise and prevent it from leaking in. It makes no difference where you play your music.
The connectivity is wireless. You will connect over Bluetooth, regardless of the device. Make sure you have a modern iPod that takes Bluetooth connections though. Pair the device once and further connections will be automatic from that point on. The wired connectivity is great for backup.
The battery is massive. It takes a couple of hours to fully charge the headphones and you get up to 55 hours of playtime. The headset has also been enhanced with a low power consumption DSP, which adds to the playtime.
Speaker drivers are large and guarantee for a great bass and super crisp instruments and vocals. The bass response is accurate and the Bluetooth range goes up to 66 feet – lots of freedom if you need to move around.
Finally, you have 90 degree rotating earmuffs with polyurethane foam and soft protein leather. The headband is adjustable and the built in microphone ensures a super clear sound – even if you are outside and the weather is windy.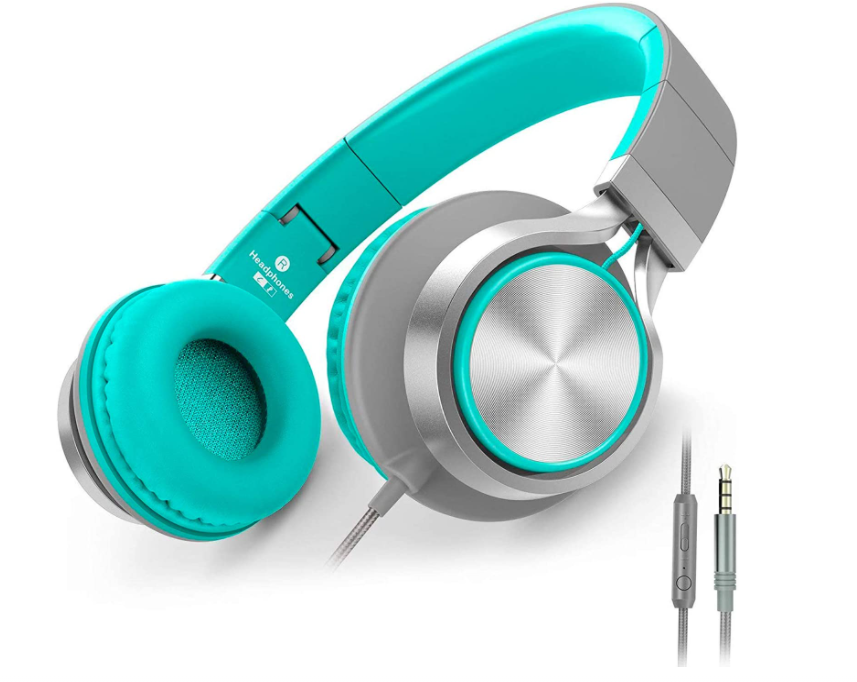 Ailihen's best headphones for iPod come in a plethora of funky and mad colors, from green and pink to indigo and lime green. They look sleek and shiny, but they also feel sturdy and well put together. Given the price and the features, you are about to get a bargain.
In terms of design, you have a classic on-ear construction and a foldable profile. Practically, you can fold the headset for simple storage and transportation. There are no risks to deform the headband or snap the joints.
For this price, you get a built-in microphone as well, that's one key point that mekes this model worthy to be on our best headphones list in 2020. It allows hands-free communication, especially as many controls are located on the ear cups. You can adjust the volume, take calls or change your favorite tunes.
Speaker drivers are pretty large, so there is not much to worry about the quality. You have a deep bass that will shake your chest, crisp and clear vocals and instruments. You can blast the volume to the maximum with no distortions whatsoever, while a super low volume will still let you hear every detail.
The hinge on the headband is fully adjustable, so you have lots of flexibility when it comes to finding the right fit. The connectivity is wired – you have the standard 3.5 plug. It works with almost every device on the market – from TV sets to consoles. The braided cord measures 47 inches.
The large ear cups ensure the audio goes straight to your ears. But on the same note, the headset also comes with noise isolation from ambient noise.