If you are looking for a new pair of headphones to buy, you can get your preferred choice from our list of the best Chinese headphones that feature both wired and wireless connectivity, clear audibility, comfort, durability, good Hi-Fi sound quality, and effective noise cancellation technology.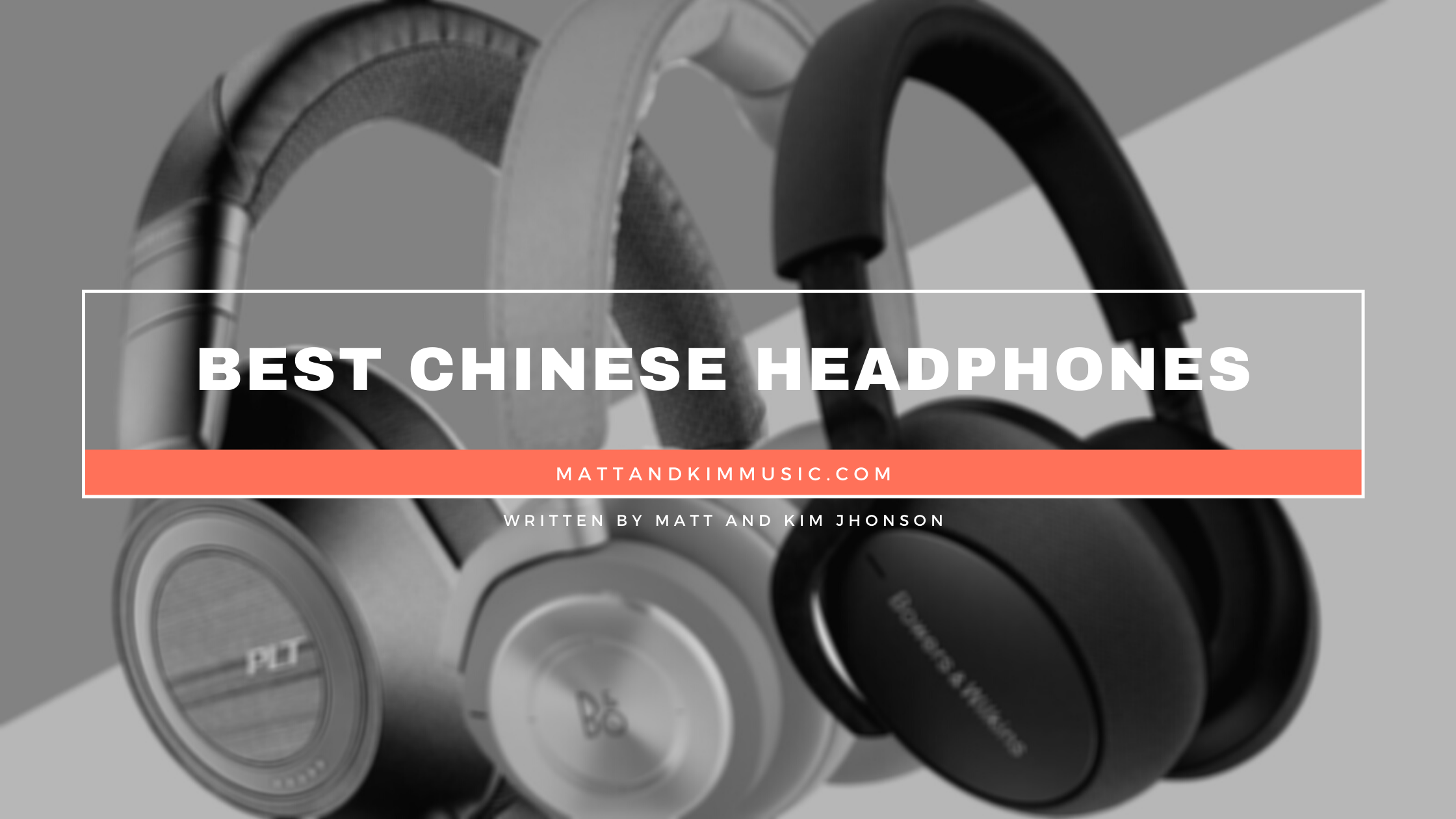 In this era, technology is fast evolving. In the past, people didn't anticipate the possibility of listening to their favorite music without the use of wire. Fortunately, with the aid of technology, such a feat has been achieved. Before now, people used to opt for only wired headphones because of how inefficient wireless technology was then.
But now, the story has changed; wireless headphones now offer better sound quality and lengthier playtime at cheaper prices. The majority of people now go for nice Bluetooth headphones more than they use wired options. Meanwhile, in this review, we have compiled the list of dual connectivity Chinese headphones that you can use either as wireless or with a 3.5 mm audio jack. Here is the list of the best Chinese headphones available on the market at present.
Best chinese headphones in 2021 are:
1. Beexcellent Q7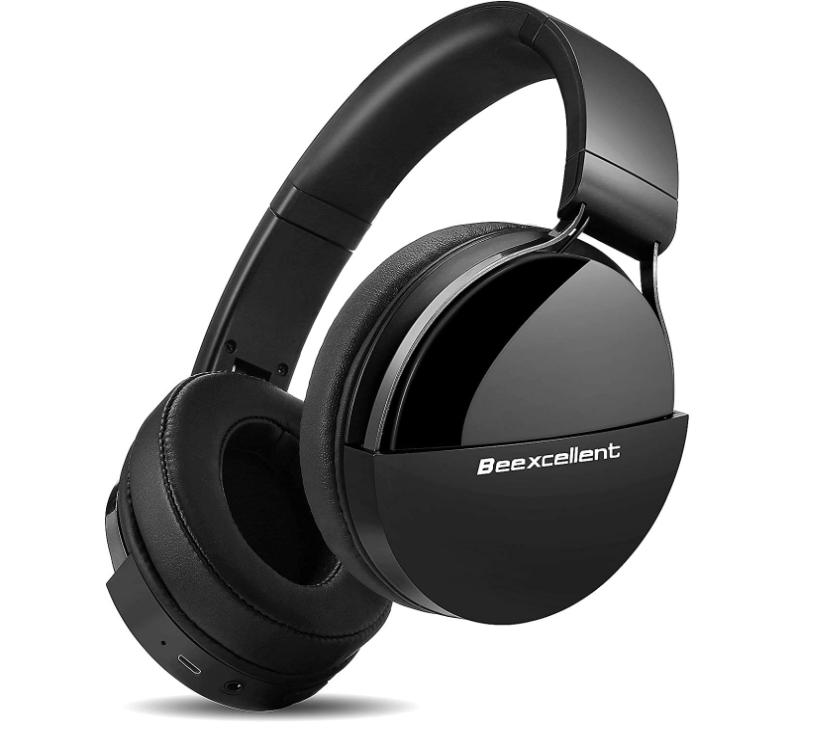 Beexcellent Q7 is one of the most popular and affordable Bluetooth Chinese headphones. Beexcellent Q7 is sold on Amazon and several other online shopping platforms. They offer 40 hours of playtime, Bluetooth 5.0, CVC 6.0, HiFi Stereo, and a Built-in Microphone all at affordable prices. The company has gained numerous loyal customers that have rated it 4.8-star, hence ranking as one of the best Chinese headphones.
You may find the 50 mm drivers in such budget-friendly headphones strange. But you'll appreciate the high sound quality when you start using them. They have great bass. They are foldable, portable, and easy to carry along while you are commuting or traveling. With the dual connectivity, you can use them as wireless or with a 3.5 mm audio jack for long sessions of playtime. They come with a 600 mAh battery that lasts for up to 40 hours of wireless playtime. They have soft and comfortable leather earmuffs pads. Beexcellent Q7 is compatible with all Bluetooth-enabled devices and 3.5mm audio jack connectivity.
2. Baseus D02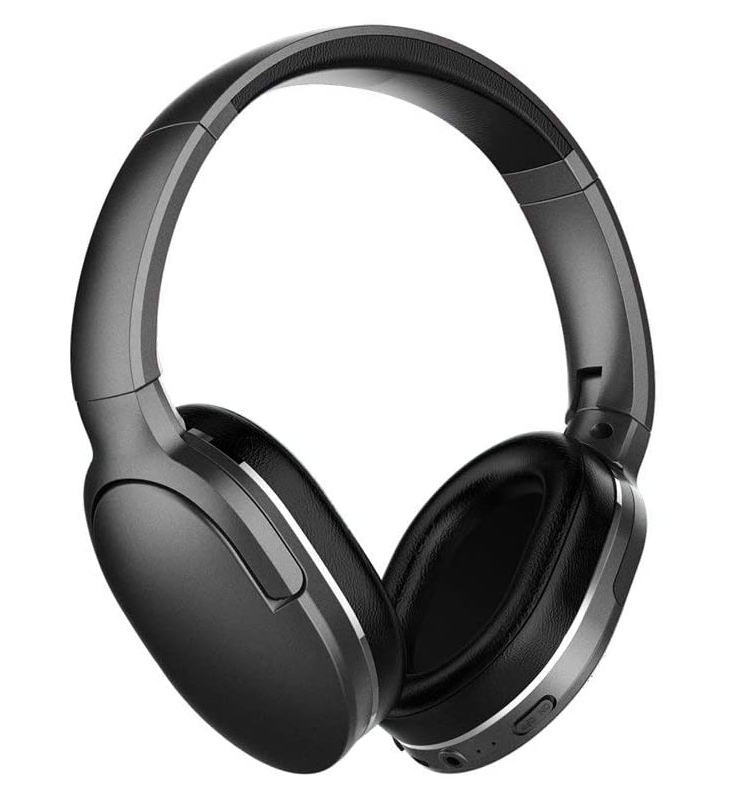 Baseus is a popular brand in the mobile and computer accessories sub-industry. The company has produced Baseus D02, one of the best budget wireless Chinese headphones out there. DO2 is a pair of budget-friendly Bluetooth headphones that have garnered a 4.8-star rating and positive feedback from customers. They are adjustable and foldable over-ear Bluetooth headphones. They have decent and comfortable cushions and a long-lasting battery. They feature great bass, Bluetooth 5.0, HiFi stereo sound, built-in microphones, and passive noise isolation. These are some of the awesome futures that you are going to enjoy from Baseus D02.
Their smooth and simple design make them very suitable for business use. They also have an adjustable and foldable design to allow you to store or carry them along while commuting or traveling. You can use them for long listening sessions without hurting your ears. They come with speakers that deliver amazing sound when you are listening to your favorite DJ, Pop, or Rock and Roll music. We tested Baseus D02 severally to know if there were any faults. Due to the absence of any obvious fault, we certify them as one of the best Chinese headphones you can get at a cheap price. The 450 mAh-capacity large battery will last for up to 350 songs of playtime, while it lasts for one month in standby mode. You can charge the battery to its full capacity in less than 2 hours. When the battery is low, you can change the status to wired headphones in less than a minute.
3. Dacom HF002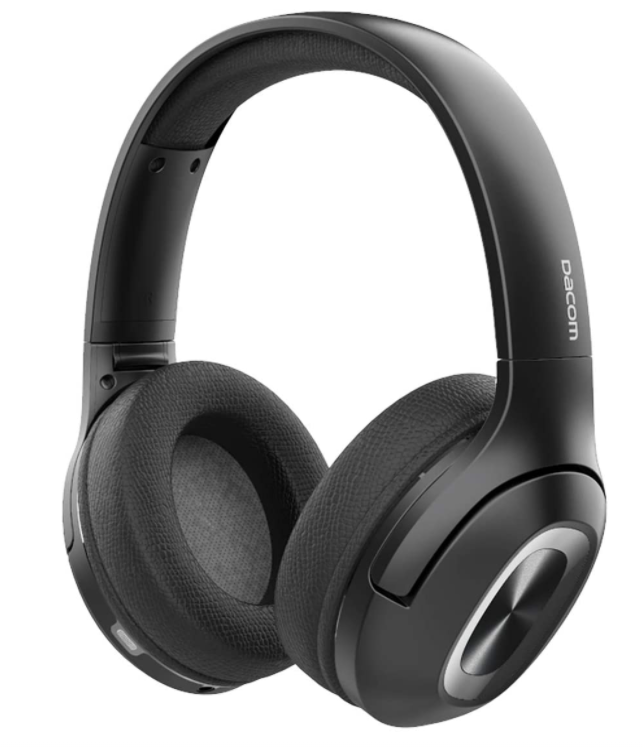 These are among the best noise-canceling Bluetooth Chinese headphones that have a stunning 5-star rating and excellent feedback from users. Dacom HF 002 features noise-canceling, CSR+TI, Hi-Fi Deep Bass, CVC 8.0 MIC, Soft Protein earpads, and 65 hours of playtime to rank high among the best Chinese headphones on the market.
The presence of 15 mm+40 mm double drivers and CSR+TI Dual Chip deliver deep bass and high-resolution HiFi sound quality. You needn't worry about the playtime because the headphones have dual connectivity– both wired and wireless. Likewise, the large battery capacity of 1200 mAh guarantees 65 hours of playtime and can charge to full capacity in just 2.5 hours. HF002 has a playtime that is longer than that of their counterparts among Bluetooth headphones. Thankfully, in case the battery runs dry, you can use them in wired mode.
They have an adjustable headband and soft protein earmuffs to provide you with optimal comfort. They are foldable. They have an onboard controller and several features that will ensure you have an amazing experience. They are compatible with any Bluetooth-compatible devices including PC, laptops, smartphones, and more.
4. Ternzun AH-WH03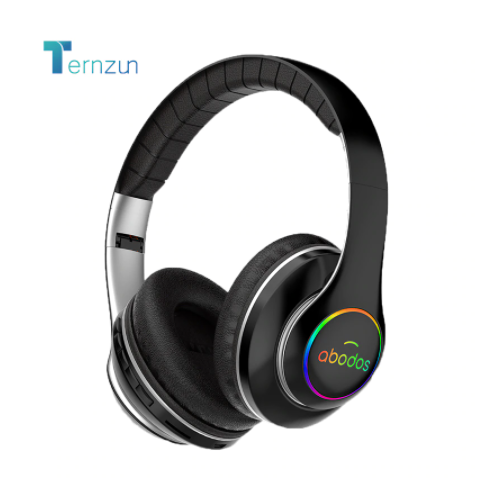 Ternzun is one of the most popular audio device brands from China. The company manufactures various types of headphones, speakers, and other devices. Ternzun AH-WH03 qualifies as one of the best Chinese headphones because of its amazing features. They are an affordable pair of headphones that attracted a 5-star rating and positive feedback from customers. The headphones feature 20 hours of playtime, lengthy call time, ANC, HiFi Stereo, Bluetooth 5.0, Built-in Microphone, and TIF Card support. With the numerous features plus the positive feedback and budget-friendly price, these headphones are worth giving a try. They also have onboard control buttons that allow for easy hands-free leisure. Besides, they feature sound quality, adjustable headband, HiFi Stereo, Comfortable earmuffs, compact and foldable design. They have dual connectivity with Bluetooth 5.9 wireless and a 3.5mm audio jack. They offer you unlimited playtime as a 1000mAh battery will last for up to 20 hours of robust wireless playtime, while wired connectivity continues even if you don't charge the battery.
5. Langsdom BT25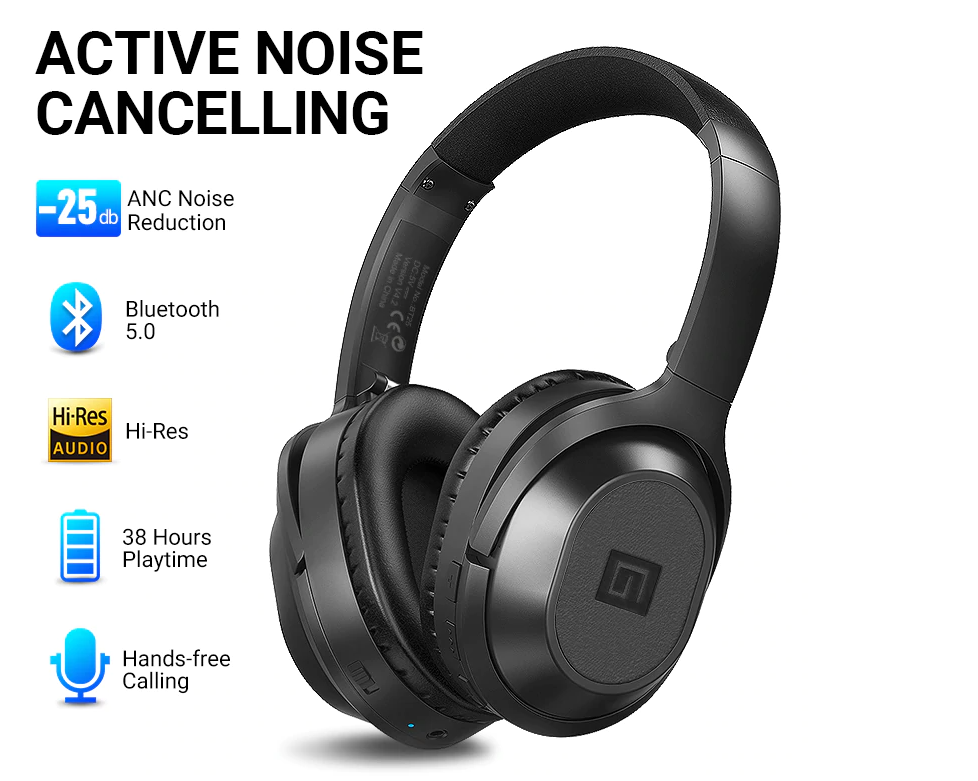 Langsdom is also a popular Chinese brand producing cheaper headphones that compete with more expensive ones. Given its attractive features such as robust noise canceling, we included Langsdom BT 25 to the list of the best Chinese headphones. Added to this is Langsdom's high rating and positive feedback on Amazon, ranking them among the best Bluetooth headphones on the market. BT 25 features Bluetooth 4.2, a long battery, easy control, ANC, hands-free calling, and other qualities that make them a comfortable set of headphones. They have a 40 mm driver units along with a Titanium dome diaphragm and independent cavity. They deliver strong bass and have a wide sound stage. They give you a well-balanced sound. The 700 mAh capacity battery is sufficient to last for up to 38 hours of playtime and can reach its full capacity after 3.5 hours of charging.
You can turn on the wired mode within seconds if the battery is running dry. And these headphones can deliver unlimited playtime. The earmuffs are very comfortable and made of soft protein. BT 25 have different adjustment options to be more user-friendly. They are perfect for gaming, office use, studying, and many other uses. They are compatible with a variety of Bluetooth smartphones and other devices including a 3.5 mm audio jack.