When it comes to headphones, we often attribute great significance to three aspects; sound quality, physical design, and comfort level. While we believe the aforementioned to be of great significance, we often fail to attribute the same significance to durability. Most audiophiles and professionals often choose a headphone with great sound quality over the most durable headphones in the market. It is important to note that the sturdiness of a headphone determines its longevity.
What benefits do you hope to enjoy when you purchase headphones with excellent sound quality doomed to last for a very short time? Headphones must achieve a balance across most of the factors mentioned above. It is the same things we demand of other gadgets before we agree that they are the right choice for us.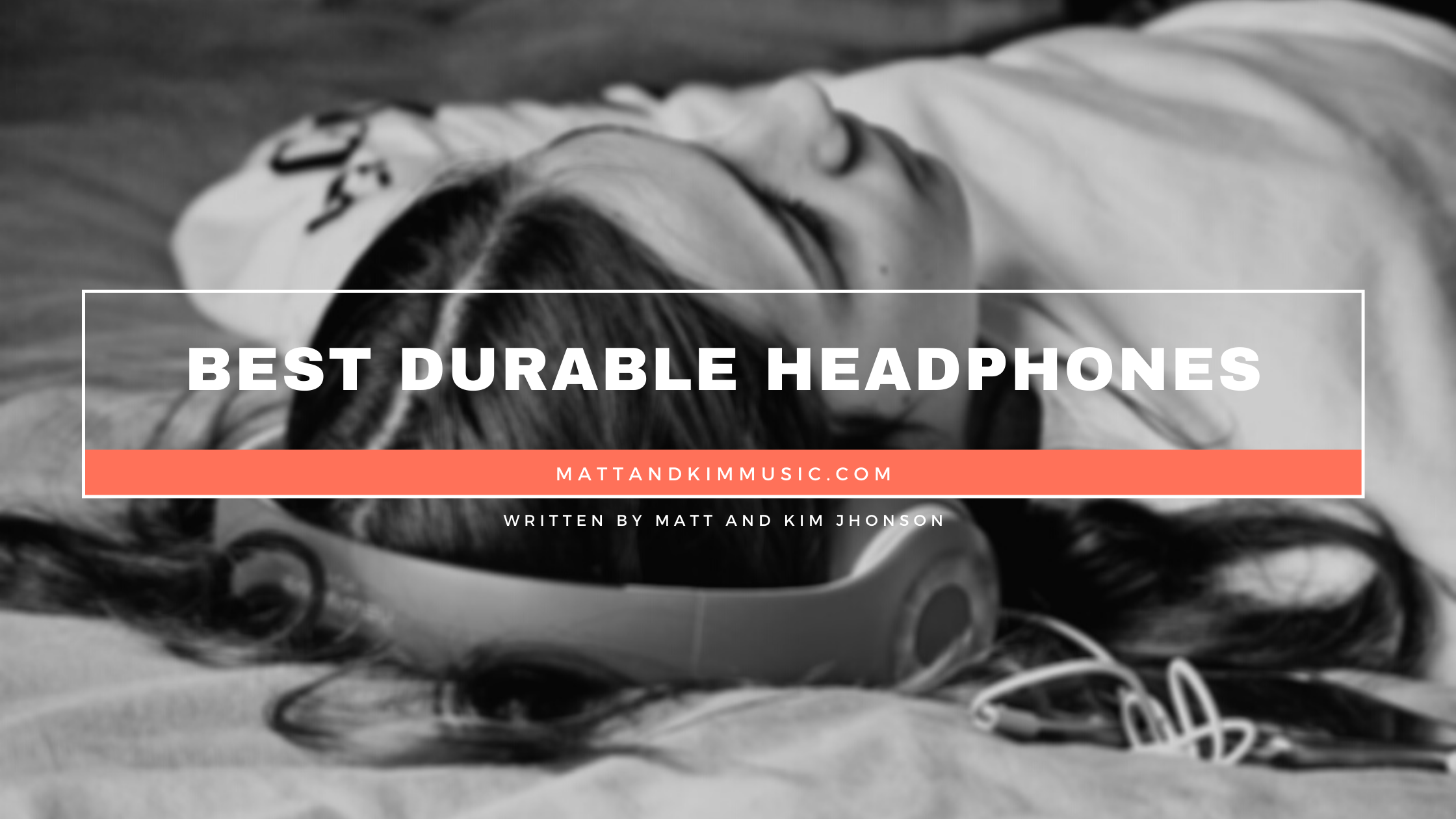 Are you interested in acquiring headphones with the best durability? Are you experiencing difficulties in discovering the kind of headphones you desire? We will reveal some of the best durable headphones in this buyer's guide which will simplify your search. But we did not just concentrate on durability, we have kept other great features in mind even as we sought the most resilient headphones for you. On this list, you will find well-rounded headphones for your listening pleasure.
Let's examine them one after the other.
1. V-MODA Crossfade 2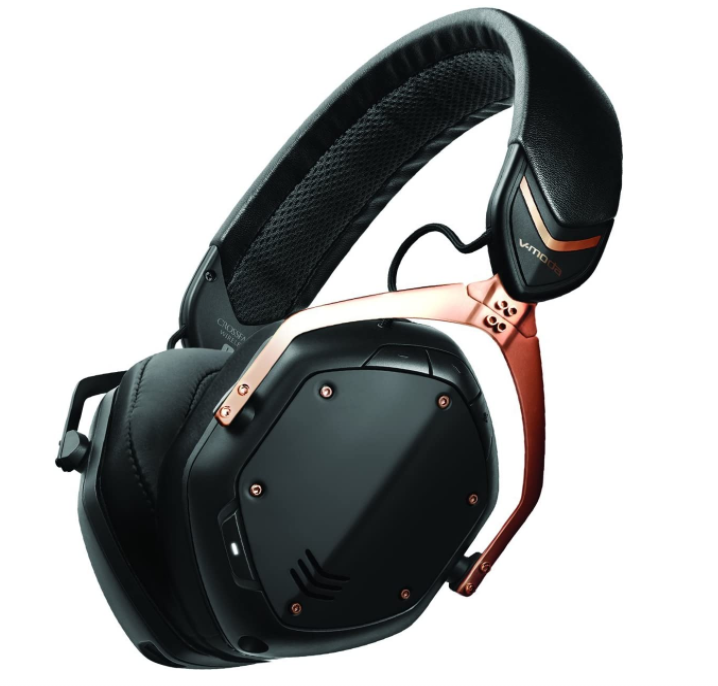 V-Moda remains one of the best producers of long-lasting headphones in the industry. They do not just offer some of the most appealing design or the best sound quality but they also create some of the most long-lasting and sturdy headphones you can find in the market. The V-MODA Crossfade 2 Wireless headphones typify durability. You cannot find a headphone more resilient than this pair in the market. They are one of the most durable wireless headphones available right now.
It has almost military-grade durability and remains almost indestructible. It has a steelflex headband which can be easily folded or twisted. The headband is covered with virgin-leather to provide extra resistance to wear and tear. While other headphones come with a plastic headband, the Crossfade 2 comes with a new vigor made possible by the presence of a steelflex headband.
The Crossfade 2 cables and 45-degree audio plug are also durable. The brand boasts that customers can bend and fold these cables more than 1 million times before they can notice any sign of wear and tear. There is an exoskeleton carry case attached to the Crossfade 2 package which provides extra protection and conveniently helps users carry the headphones.
These headphones can fight outdoor elements without breaking any sweat. They resist cold, hot, and humid climates. Comfort is guaranteed by the large-sized memory foam earcups. The memory foam does not just provide comfort, they also improve the durability of these headphones.
2. Sony MDR1000X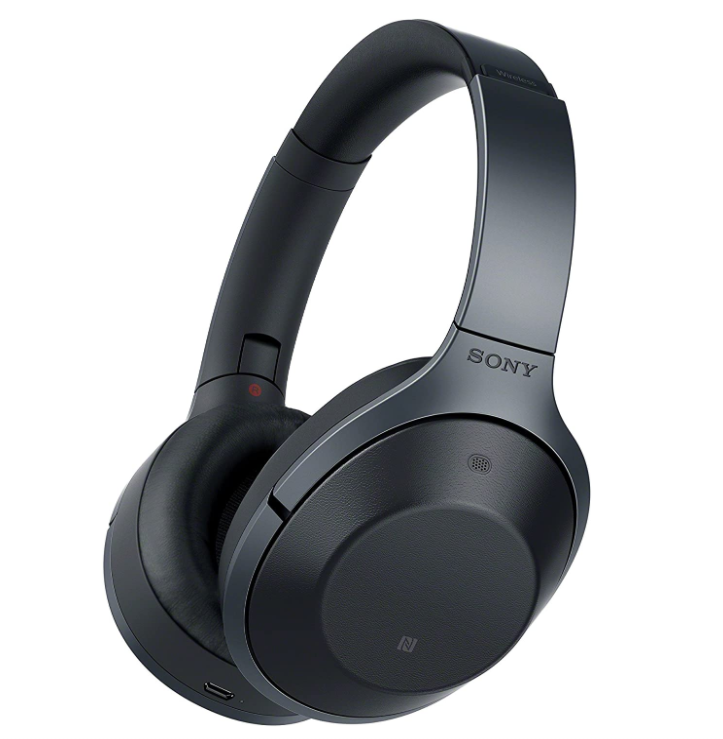 Sony remains the biggest name in the industry at the moment. The Sony MDR100X headphones are currently the best durable noise-canceling headphones in the market. The MDR1000X are wireless headphones that offer an incredible high-fidelity sound output along with great longevity.  It has a matte-finish color theme that makes it more appealing than its competition.
Sony boasts that the MDR1000X is among the best noise-canceling headphones and we have experts who state that Sony's claims are true. There is a personal noise-canceling optimizer built into these headphones which adjust the level of noise according to your immediate surroundings.
While the noise-canceling technology in this headphone is one of its biggest features, its 'Quick Attention' feature is also very prominent. The 'Quick Attention' feature enables you to listen to your immediate surrounding without a need to take off your headphones. How does this work? All you have to do to make this work is by cupping the right earcup of your headphones. You can manage the headphone using the touch control available on the right earcup.
The MDR1000X comes with a 40mm audio driver which produces a Hi-Fi sound output. Its frequency range is 5Hz – 40, 00Hz. These headphones have a great battery, offering about 20 hours on a full charge.
To create this beauty, Sony had to dip into her pool of premium materials. Users can rest assured that these headphones are more durable than most. To show you that this is a complete package, the headphone has a hard carry case to help you carry them around without any trouble.
3. Symphonized Wraith 2.0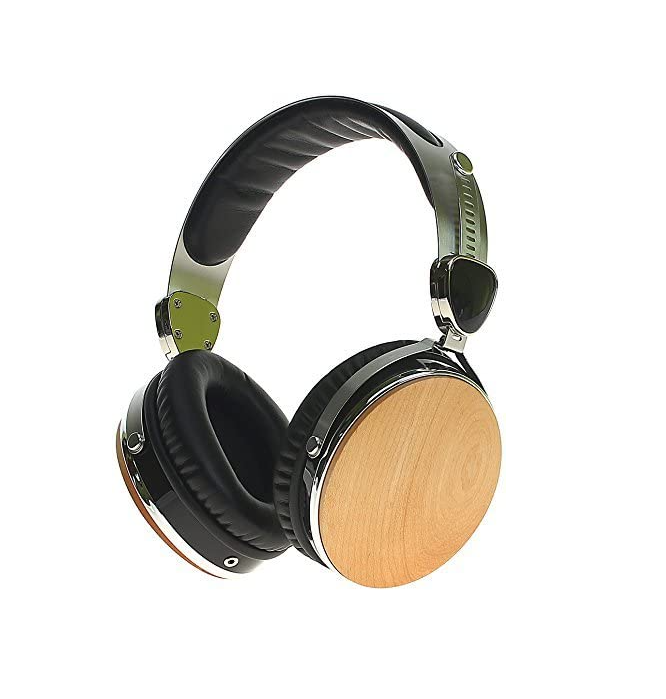 Symphonized is a brand notable for her creation of wooden-themed accessories and the Symphonized Wraith 2.0 wireless headphones are designed in the same pattern. When it comes to physical aesthetics, these headphones are the most handsome budget pieces in the market. Our experts have listed the Symphonized Wraith 2.0 as one of the most durable budget headphones available out there. It has an aluminum wooden design that ensures durability. No one can question this premium-quality headphones design.
To ensure the best comfort, it comes with an adjustable padded headband and cushioned large-sized foam earcups. With these comfortable features, the Wraith 2.0 can be used for prolonged periods. There are in-line buttons for making calls, playback, and volume control in the earcups.
There are detachable cables available which means you can use these headphones as wired headphones. To get these headphones to a full charge takes just 2 hours and with this, you can get a playback time of about 10hours. Wireless connections can be maintained up to a distance of 33 feet (10 meters).
There is a 40mm audio driver on the Wraith 2.0 with a frequency range of 18 Hz – 22,000Hz. The availability of these drivers means a high-quality audio output with a delightful balance between the bass, mids, and trebles.
4. Sennheiser HD1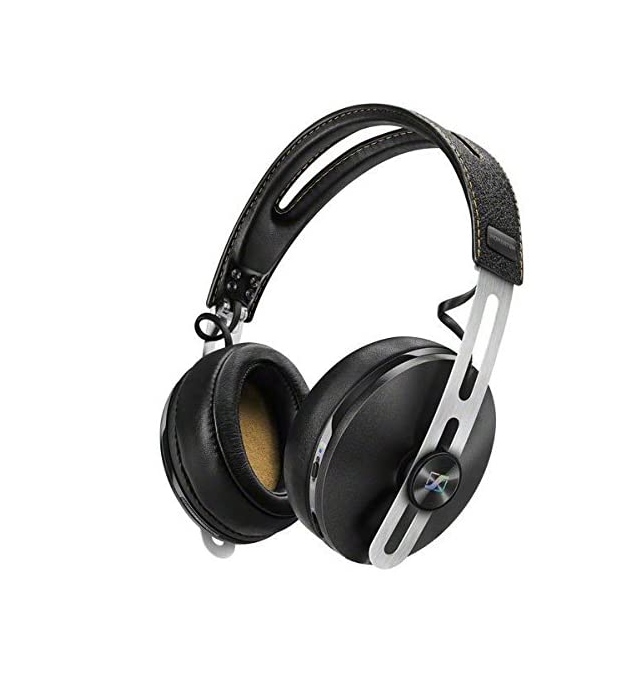 Sennheiser is a name synonymous with reliable quality whether it is in-ear or over-ear headphones. Sennheiser's HD 1 headphones have been selected by our experts as the most durable neckband headphones in the market.
If you are not familiar with neckband headphones, they are those in-ear headphones with a band-like structure that goes around your neck and not over the head like most headphones on this list. The headphone has wires extending from the neckband and into your ears. The Neckband design means that users can hand down their in-ear headphones easily without having to worry about dropping them. This is useful, especially when taking a run. They can feel more comfortable than the more bulky over-ear headphones.
The most common drawback of neckband headphones is their brittle nature, they break easily. Soft sheepskin nappa leather is often used in the production of the neckband which improves durability and ensures that the headphones can be twisted or folded without falling to bits.
In-line button controls are built into the neckband of these headphones enabling easy communications through NFC or Bluetooth. It has a crystal clear wireless audio output made possible by support for AAC Codes and Qualcomm apt-x compatibility. Its frequency range is 18 – 22,000 Hz.
The battery life on the HD 1 is about 10 hours after a full charge. The charge can be completed in 1hour 30mins. You can connect to these headphones using two devices, a feature that isn't obtainable in most wireless headphones. Generally speaking, everything about these headphones appears to be of premium quality.
5. Audio-Technica ATH-M50x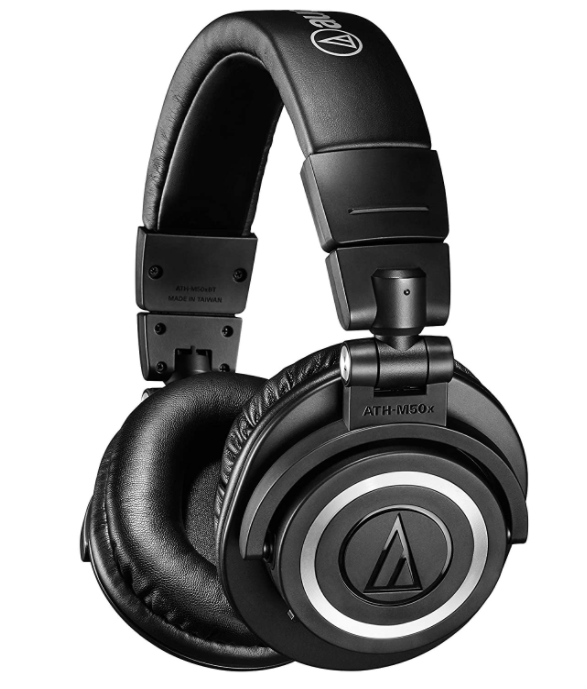 The exceptional application of materials makes Audio-Technica ATH-M50x one of the headphones with excellent durability poised for a long life of great performance. If you are one of those that appreciate dedicated audio, simple visual design, and wired connectivity, you will fall in love with these headphones.
The ATH-M50x offers great audio quality fit for professional use by DJs and in recording studios. It has a frequency range of 15 – 28,000 Hz which ensures that you get a terrific bass and an all-round depth of audio that measures up well with its competition. It offers sound isolation which allows you to pick up the smallest details with remarkable clarity.
With the ATH-M50x package, you get 3 detachable cables that measure between 1.2m to 3m and a convenient storage bag that can be useful in storing all the items when you travel. These headphones are foldable which means you can cut down the size and pack them easily making them one of the best durable headphones on the market.
To ensure comfort, these headphones have large over-ear earcups and a large headband with lots of padding on the underside which makes for an ergonomic fit. Achieving this comfort meant making the headphones bulkier than other options on this list.