When you think about it, the music of the 80s and 90s, often referred to as 'retro music' is timeless and this timelessness may be the reason behind the popular demand for vintage headphones. While other variety of headphones may age and take on an old or worn-out appearance, retro vintage headphones remain evergreen due to its classic look.
Some of the notable materials visible on retro classic headphones include leather and metallic. Many producers incorporate wood into the design in a bid to solidify the headphone's old school appearance. Besides the attempt to give them a specific physical appearance, the insides of these headphones are very modern. Technological advancements and market demands inform the improvement of the features of these headphones.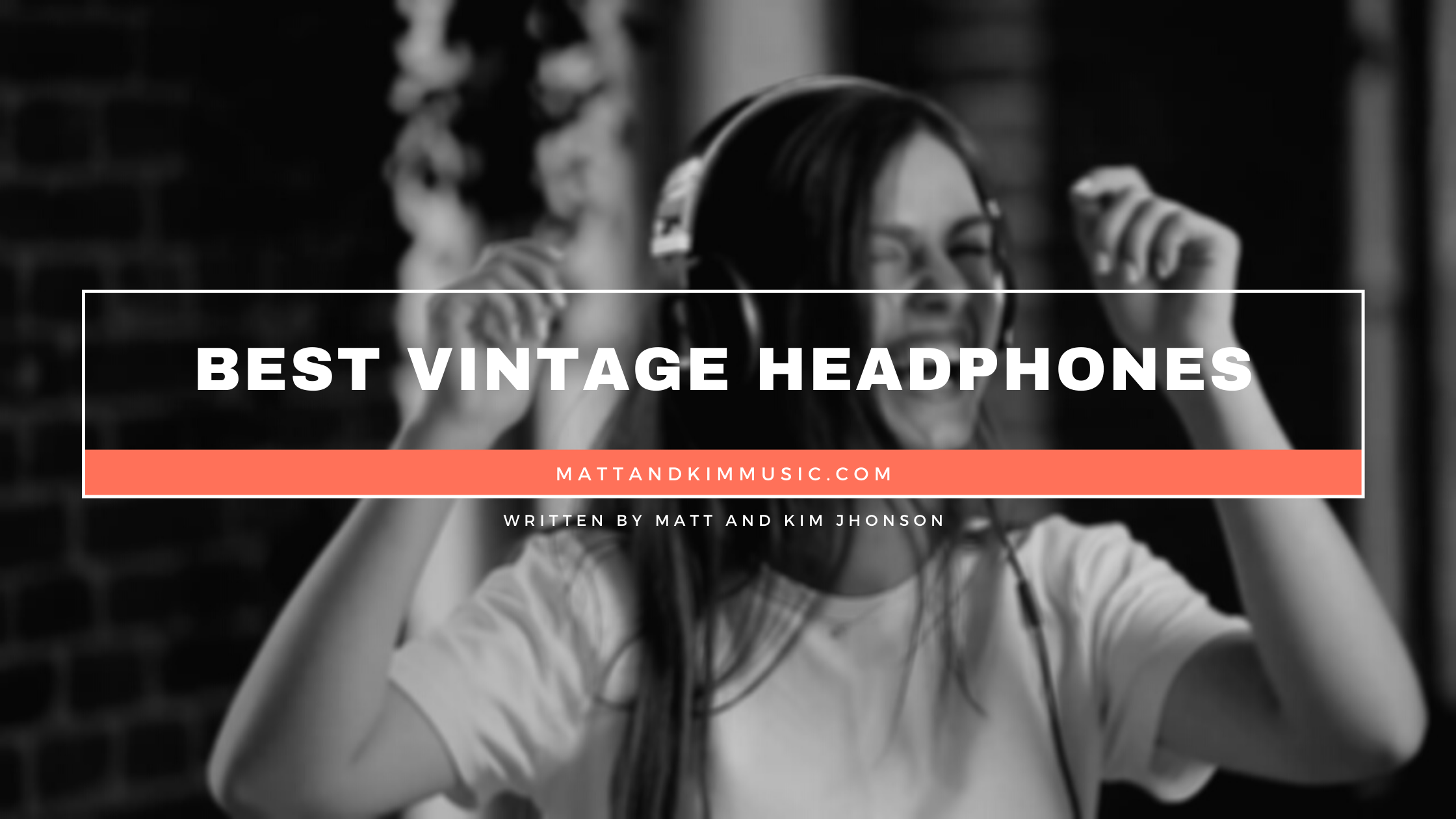 To put it simply, a retro headphone is a cross between premium-quality audio and a vintage body. It is designed to be unisex and fit to serve both casual listeners and audiophiles. These intriguing designs and excellent performance will endear these retro old-fashioned headphones to you.
Although some of these headphones are no longer being produced – just like vinyl – the level of popularity they garnered in their time makes it possible for one to find them on eBay or Amazon in the current times. The only catch is; you have to look hard enough.
Now that we have settled all of that, let's discuss the best vintage headphones.
Best Vintage Headphones in 2021: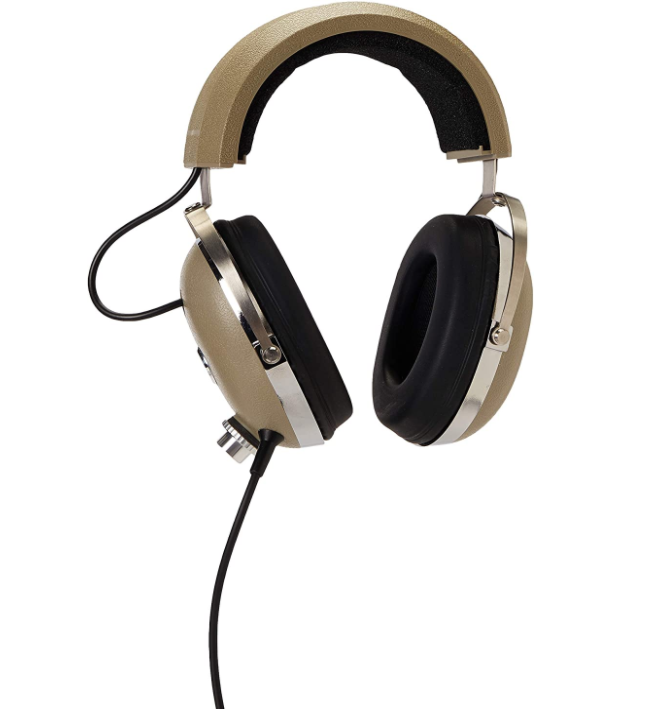 Koss has continued to design headphones until now. Their well known Pro-4AA has undergone some improvements over the years following the original design, the replication of the original design in diverse forms is a testament to its excellence.
These headphones are classy. If you are the type that enjoys vintage stuff, it comes in an army green color scheme with a bright silver band sure to draw your attention. It is equipped with an 8-foot coiled cord which is great compared to the cord on the Pioneer Monitor 10s which coils up excessively. It runs to a ¼" plug which makes it possible to use these headphones to this day.
While Koss may have created a lot of legacies, these headphones hold a lot more than Koss. They are regarded as the first dynamic headphones to provide honest, complete frequency, and high fidelity performance, therefore, changing the trajectory of audio.
The level of comfort provided by these headphones is commensurate with what is offered by other headphones on this list. Due to their over-ear design, they provide considerable isolation which is great for something so old.
Generally, the Pro-4AA headphones have proven to be an excellent pair of vintage over-ear headphones up till today. There is a certain aesthetic and sonic element to them that cannot be replicated easily.
The Stax SR-Lambda is unquestionably a unique pair of classic headphones. This becomes even more important where this list is involved. These are electrostatic headphones, which means that they produce sound using an extremely thin 1.5 microns thick diaphragm with none of the parts touching each other. The process is very interesting but we don't have to dig into them right now, the most important thing to note is that the sound is heavenly.
The major feature of the SR-Lambda is its lack of distortion even when used at the highest volume. You get to hear every detail on a track clearly, nothing gets to hide or mashup with another. You get to enjoy every dub or layer at the intended spot not have them moving into a middle pile of junk like most pairs of headphones do.
The best word with which to describe these headphones is nuanced. Despite their age, if you listen carefully with these, you will hear things other headphones won't allow you to hear.
The special design of these headphones – or ear speakers as Stax refers to them – is one drawn directly from a long-forgotten era. Note, the vintage aesthetic here is huge.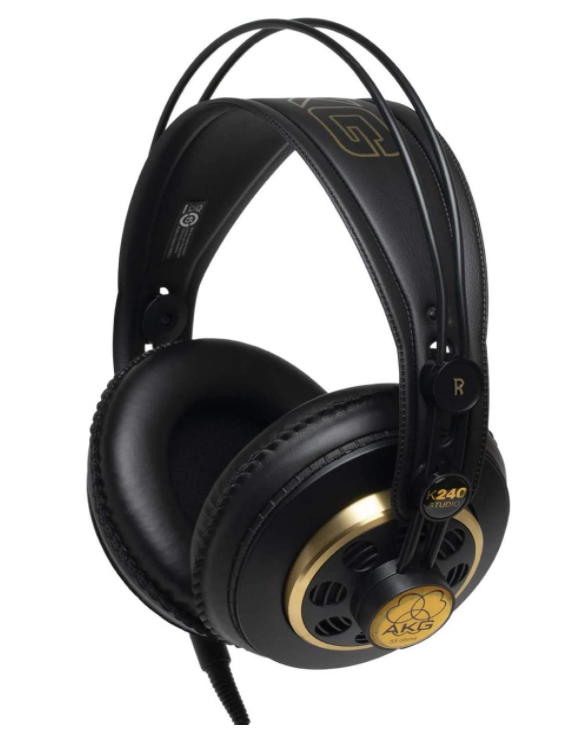 The AKG K240 Studio headphones are the improved version of the classic AKG K240 Monitor and are built to be used professionally for mixing, mastering, and playback. The updated version offers a wider dynamic range, higher sensitivity, and brand new XXL Transducers that will improve the sound quality beyond your expectations.
You can get these headphones in black with gold accents. To make it convenient and to avoid tangling cables, they are built with single-sided cables. These retro vintage studio headphones are also equipped with an adjustable, non-twisting headband and replaceable earpads. The build is rugged, making them sturdy and durable enough to handle rough usage on the road. Without the cables, they weigh about 240 grams.
The AKG K240 has a semi-open design so it doesn't offer much by way of noise isolation. Although this model comes with a very accurate 30 mm XXL dynamic transducer which provides a naturally open sound quality. The circum-aural pads also work against sound leakage. Generally, they are equipped with the necessary technology to provide solid bass, precise mids, and detailed highs.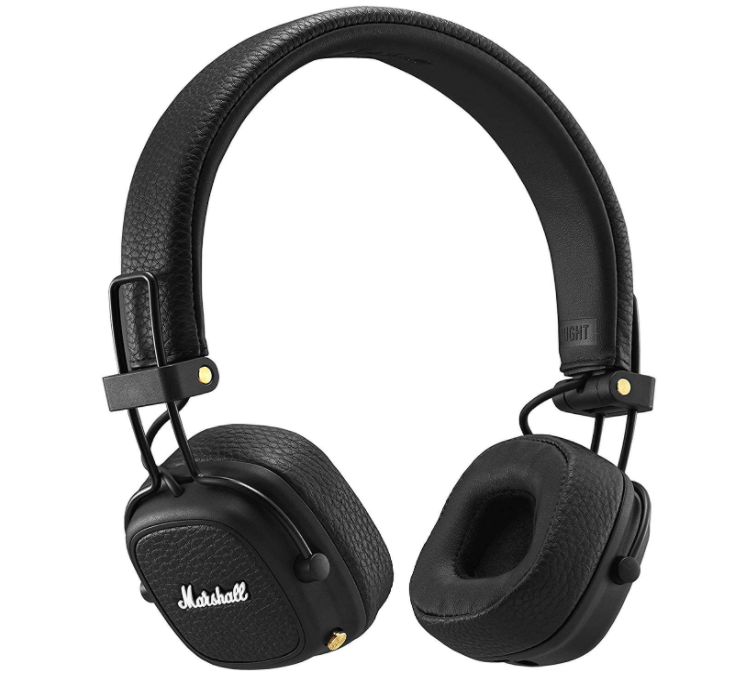 Marshall Amplification has been producing audio appliances like headphones, earphones, and amplifiers for over 60 years. Their excellence has earned them the trust of their customers. This company, operating out of England, are the makers of the radical Marshall Major III headphones. The Marshall Major III is very modern and accessible due to its Bluetooth aptX technology. On a single charge, these headphones can offer over 30-hours of continuous playback.
It is equipped with large 40 mm unique drivers able to produce 20 Hz to 20 kHz of frequency response. The Major III is notable for its enhanced low tones, smooth mids, and clarity on the higher notes. It offers 32 ohms of impedance. If you enjoy guitar instrumentals, you should definitely get yourself the Major III.
These on-ear retro headphones are equipped with Bluetooth aptX capability to ensure smooth wireless functions. It will remain connected up to 30 feet. You can get over 30 hours of playback time due to the excellent rechargeable battery on these headphones and you only need to charge it for three hours.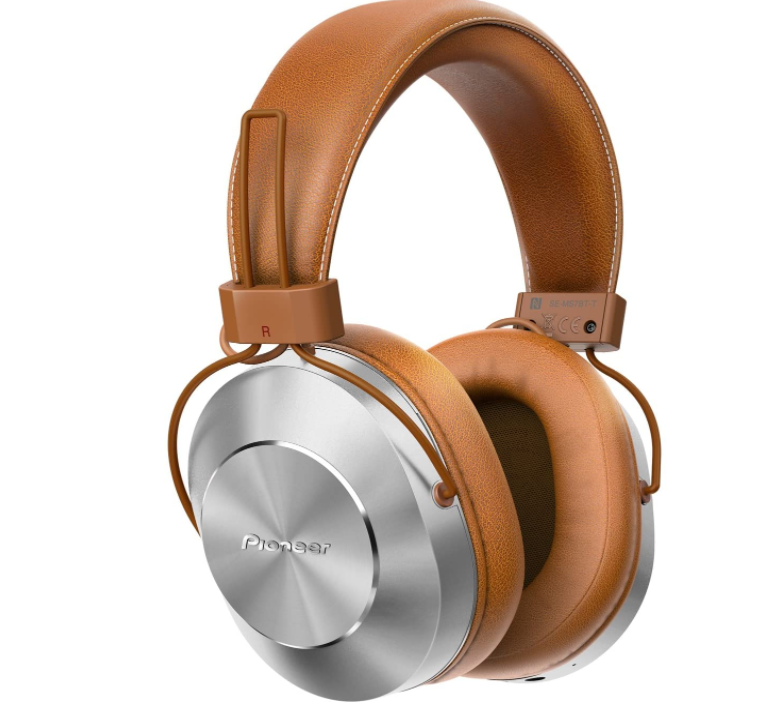 The SE-MS7BT are excellent headphones equipped with Hi-Res audio and Bluetooth capability. It offers the option of both wired and wireless use. These excellent headphones are built for all-day use because they can fit comfortably around your ears for long listening sessions. This is why they are one of the best vintage headphones available.
They come with cushioned earcups to ensure complete comfort while you listen, this is one of the best features of the SE-MS7BT. They are built for all kinds of head shapes along with the curved shape behind the ear. It has ergonomic ear cups that create a uniform seal around the ear to ensure a perfect fit.
For easy usage, the controls are built into the headphones. The headband of the headphone was designed meticulously to ensure that the weight is distributed to a larger area by dispersing it in equal measure. Without the cable, the SE-MS7BT weighs 290 grams.
These are completely enclosed dynamic headphones. It makes use of Hi-Res large 40mm drivers. It uses powerful magnets to ensure the 40mm drivers produce reasonable bass notes. Also, the lightweight CCAW voice could replicate Hi-Res frequencies to allow users to enjoy Hi-Res audio.