You need active noise cancelling (ANC) headphones to give you some quiet when you're in unavoidably noisy situations, for instance when you're in traffic on your way to the office or when amidst loud chatter in the office. Even if you spend several hours in a noisy office or on a trip you can still stay relaxed and be able to concentrate on your tasks with the help of noise-canceling headphones.
But if you want to get the best noise-canceling headphones out there, you're going to have to dig into your purse and spend some extra money. Though ANC feature has always been kept exclusive to high-end headphones, some impressively decent ANC headphones that are much more affordable have been released in recent years. It is not enough to just buy affordable active noise cancelling headphones. It is also important that you buy active noise-canceling headphones below $100 that provide you with a well-balanced sound profile, good battery life, and comfort.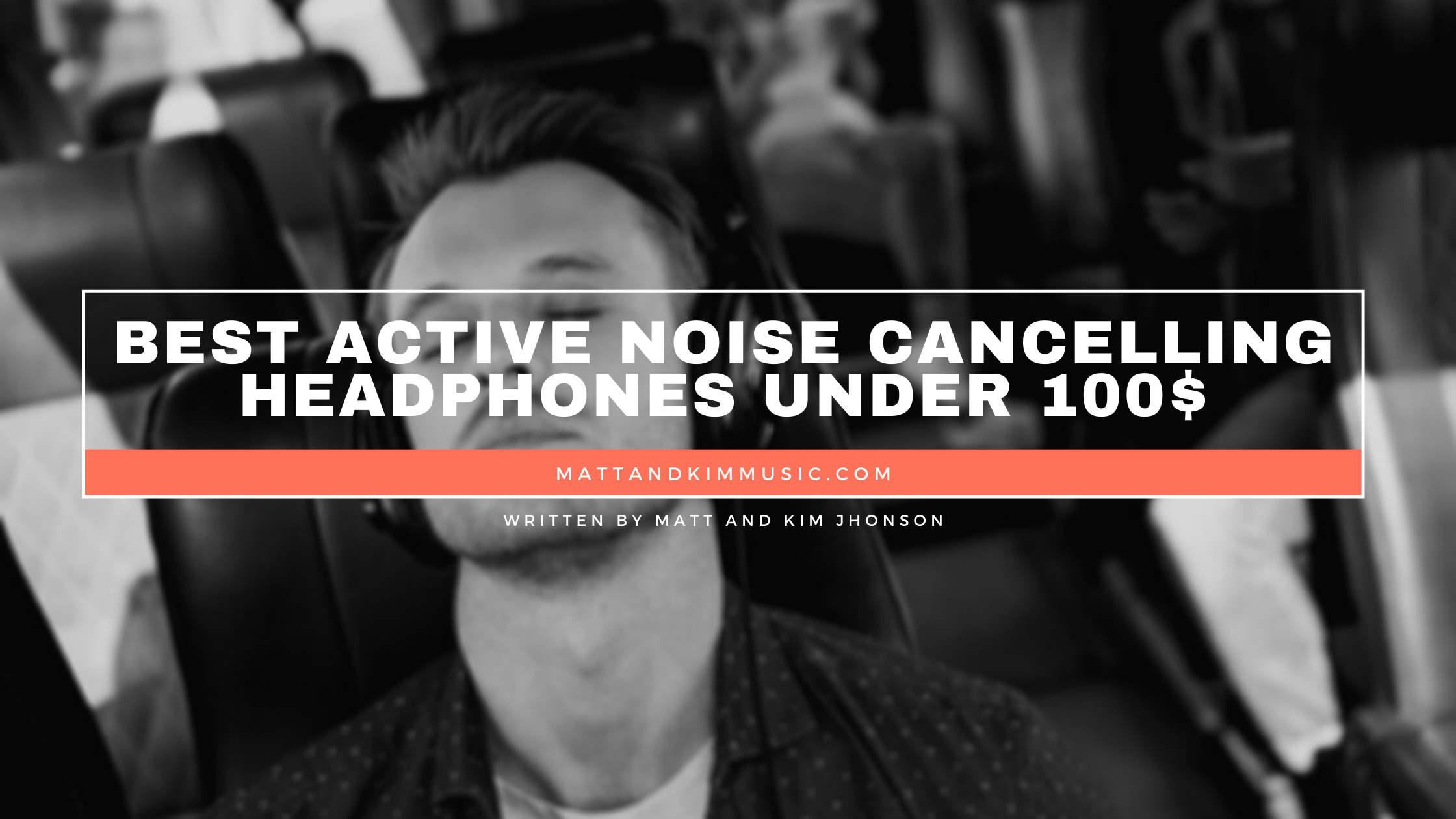 You will find a large variety of great noise cancelling headphones under $100 that might be worth your buy if you go shopping for a new pair in the market. We have a few recommendations for the best active noise-canceling headphones under $100 to go for.
Best active noise cancelling headphones under 100$ :
1. Anker Soundcore Life Q20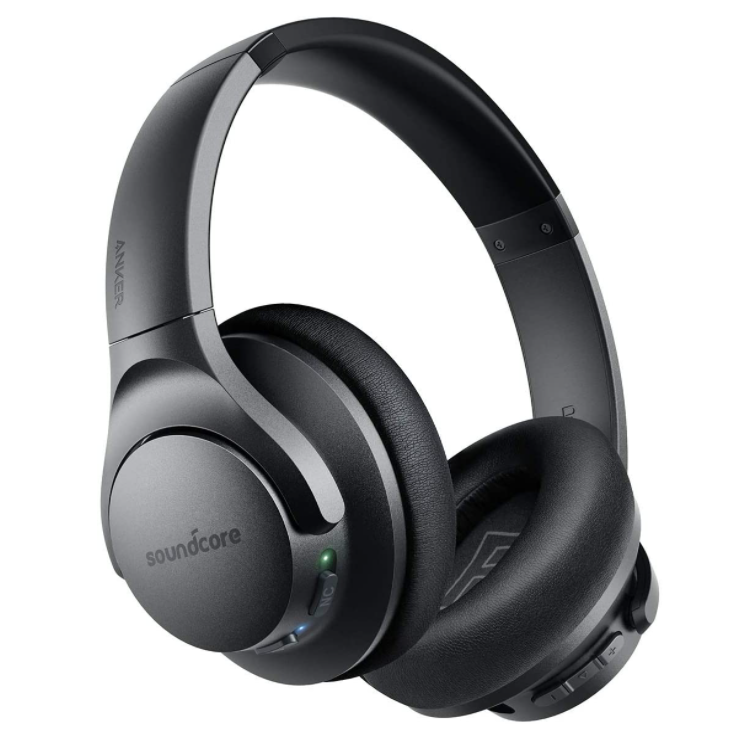 Anker is leading innovations in the budget audio device market. With a price tag of less than $100, the SoundCore Life Q20 noise cancelling headphones are the ideal balance between prices and performance.
These headphones standout mostly for the comfort and functionality they provide. They have properly cushioned ear pads that complement the lightweight build to make them very comfortable to wear for a long listening session. The headphones are equipped with a 40-hours battery backup with ANC on, and up to 60 hours with the ANC turned off, so you will never have to bother about recharging the battery often.
The ANC ability of the SoundCore Life Q20 is perfect for mid-range sounds. It drowns out noisy conversations and general background noise effectively. For low-frequency sounds such as airplane humming or rumble from a bus, the headphones do a decent job, though they don't perform as well as high-end headphones.
The sound quality is just the kind you would expect to get from a set of sub-$100 active noise cancelling headphones. The SoundCore Life Q20 is a great option for fans of EDM or pop. It produces booming sub-bass and deep sounding kicks because it emphasizes lower frequencies.
2. JLab Audio Studio ANC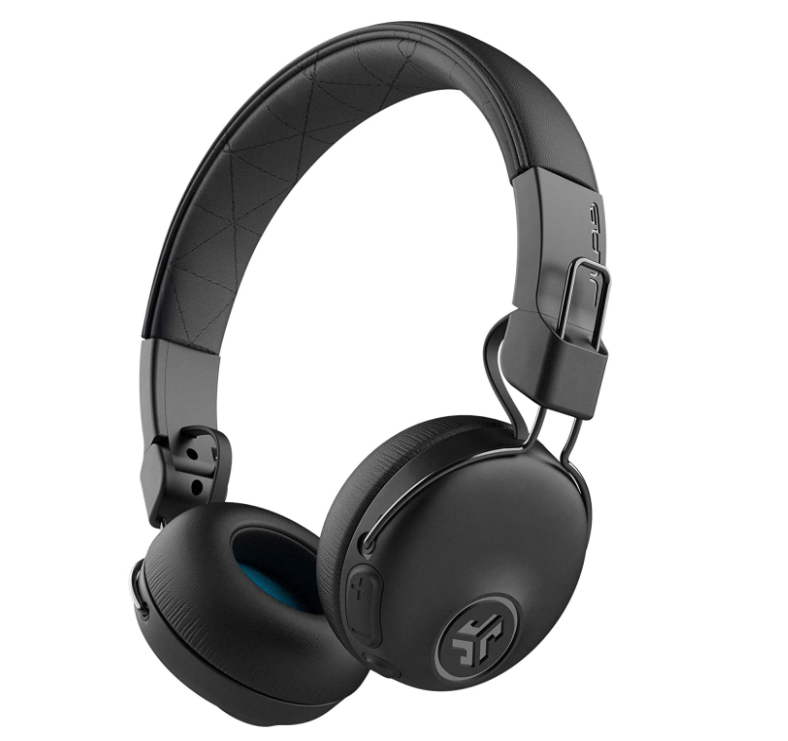 Selling for just under $60, the JLab Audio Studio ANC is one of the best headphones for you if you are just starting out trying active noise cancelling without spending a lot of money at first.
In terms of design, these headphones are not the best. They come with cloud foam cushions, however after being used for several long hours at once, they start to feel somewhat uncomfortable. JLab Audio makes up for this fault with other great qualities like a lightweight design and a sleek, simple aesthetic.
This noise-cancelling headphone does a great job in drowning out harsh sounds such as construction work. However, it does not perform as well when it comes to blocking low-frequency sounds, like the humming of an airplane engine. The sound output is relatively balanced for mid and high notes, though there may be a distinctive absence of detail in lower notes. Kick drums and bass lines are poorly accentuated, so it may not be the best headphone for lovers of electronic music.
With the JLab Audio Studio ANC, you get a pair of on-ears that offer decent sound quality, noise cancellation, and a cool design for less than $100.
3. Sony WH-CH710N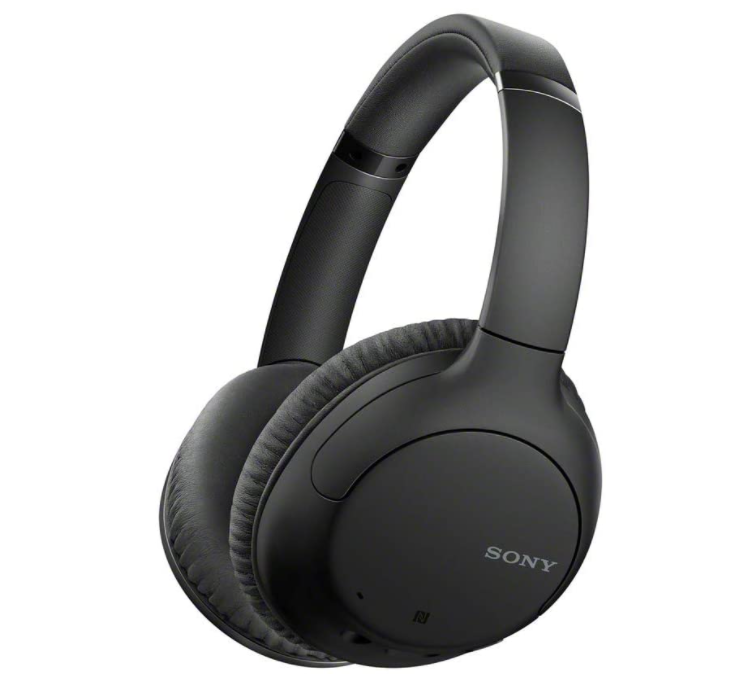 If you are good with a refurbished headset, the Sony WH-CH710N gives you $200 value in a less than $100 package. It is common knowledge in the industry that Sony makes excellent high-end headphones, but the WH-CH710 is a great option for frequent commuters on a budget.
It is nice that you can wear these headphones without being as worried as you would be if you were moving around with $350 headphones throughout the day. They are built with tough plastic and feature rotating ear cups that can be flattened for easy storage. They are comfortable headphones that can be worn for lengthy periods at a time. The Sony flagship touch is evident in the WH-CH710 despite being noise-cancelling headphones for under $100.
The sound quality of the WH-CH710 is great. It delivers a natural frequency response, though not the same kind as the Life Q20. It has prominent vocals and stringed instruments instead of a boosted bass. Hence, they are great headphones for indie-rockers, but EDM lovers would have to look elsewhere.
Sony WH-CH710 offers decent noise cancelling when you are within your home or office environment. Though they can't really be compared with the more expensive and high-end headphones, they offer amazing value for their price.
4. Mpow H21 Headphones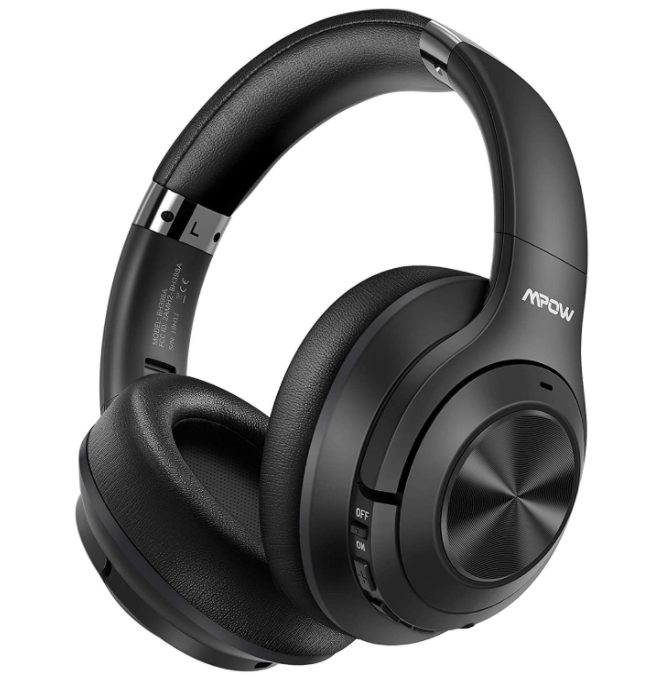 This is a less than $100 hybrid active noise cancelling headphone that cuts down ambient noise by up to 32dB, which is an impressive number considering the price. The Bluetooth 5.0 support and great battery life complement the excellent ANC to give you a solid set of headphones for work and play.
The sound reduction rate of the Mpow H21 is 32dB which is enough to significantly cut down ambient sounds. This device can help you filter out noise from your surroundings so you can stay focused or relaxed in a busy office or while on transit.
Delay and lag are some of the problems that arise with using wireless headphones. To avoid an experience with them, you should go for headphones that are equipped with the right kind of Bluetooth connectivity. Fortunately, the Mpow H21 comes with the recent Bluetooth 5.0 version which offers improved connection latency and reliability.
The ear cups are built with soft memory foam. They feel light on the ears and don't accumulate heat even after hours of use. The battery life is great and can last you a little more than a full day of uninterrupted use. When used for an average of 2-4 hours per day, the headphones can last up to a week before you would need to charge the battery.
5. Sony MDRZX110NC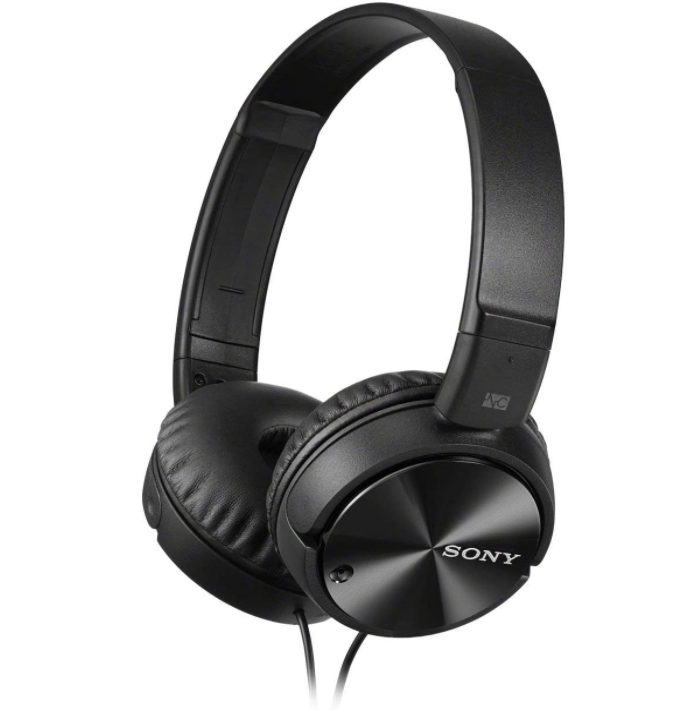 Sony makes a second appearance on this list with a different model, the MDRZX110NC. Though the name might be somewhat tricky to call out, these headphones with an on-ear design offer noise cancellation for under $100. They don't perform as well as over-ear models but they are still a great choice if you prefer on-ear devices.
MDRZX120NC headphones might be the best option for you if you don't want to sit around and wait for your headphones to be fully charged. They work with AAA batteries that just keep them going, so you can enjoy your tunes uninterrupted for up to 80 hours at once. All you need to do is fill up the battery drawer, and a charging cable might become totally irrelevant to you.
Sony MDRZX110NC is also one of the best noises cancelling headphones for travellers. It comes with a 1.2m audio cable with is a very vital accessory. The cable ends with an L-shaped 3.5mm gold AUX plug which should serve you a long-time while on the go. There is also an in-flight adapter included in the package so you can always use these on your flight instead of the airline headphones.