You already know this but it won't hurt to mention it again; your canine pet is a full-fledged member of your family. As a member of the family, the onus is on you to provide it with the best possible care and attention, just like you would for other members of the family. Dogs, much like humans, often need to enjoy some alone time. Many times, dogs don't get the alone time they deserve because of the chaotic nature of the environment.
If you notice that your dog is easily frightened by the loud noise around you, you ought to seek a good remedy for it. If you are looking for the best way to help your best bud manage the constant frights then this article is specifically for you. In this article, we have collated the best noise-cancelling headphones for dogs. When you discover that your pet is sensitive to loud noise, the ultimate remedy is a good pair of noise-cancelling headphones.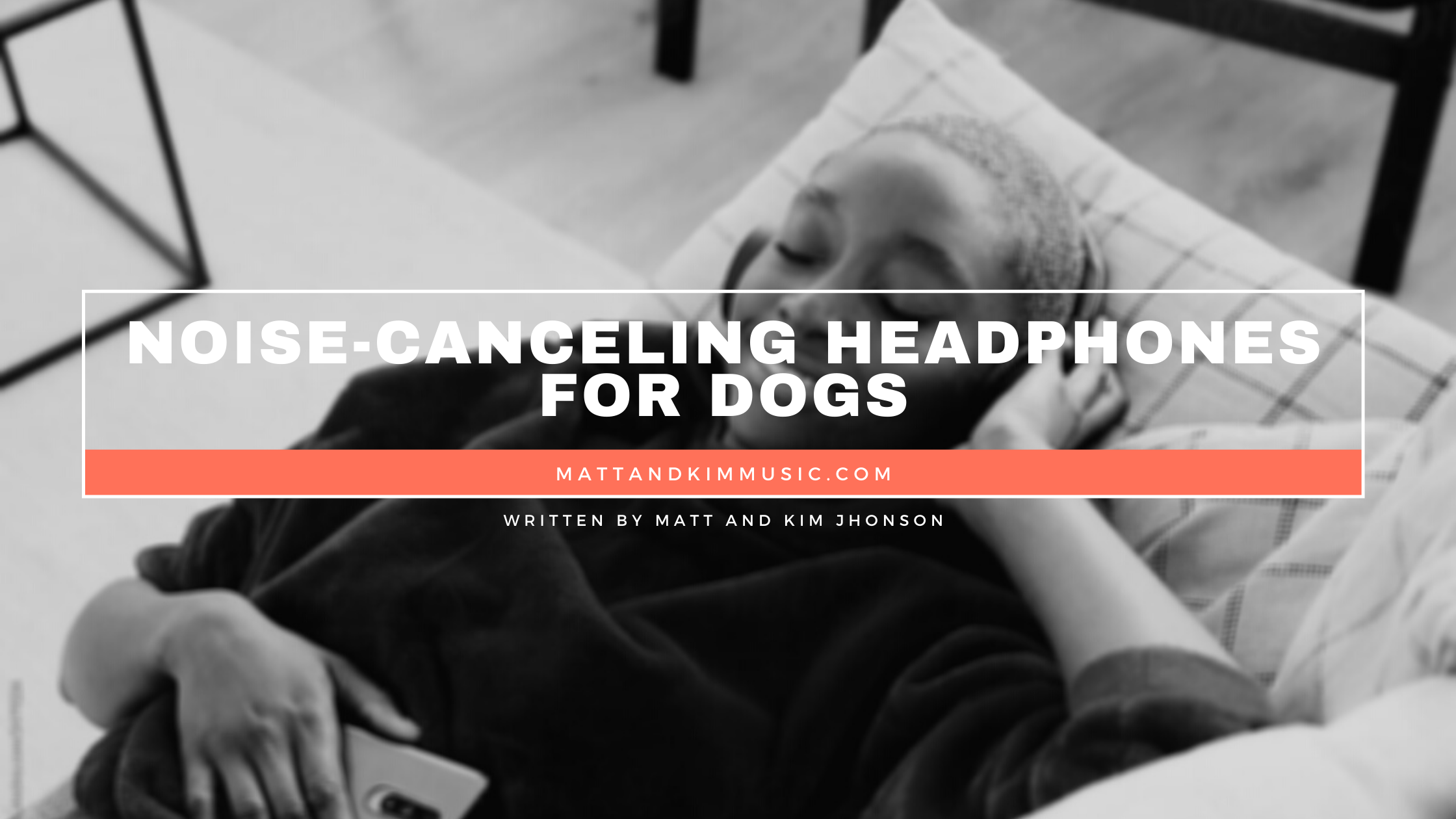 Of course, some dogs will never stay relaxed no matter how hard you try to get them to quiet down. They are constantly nervous and high strung and react to the slightest noise in the environment. It becomes even worse during stormy weather with thunder, lightning, and the general hullabaloo making them extra agitated.
If you are looking for the best headphones for your sweet or agitated puppy, look no further than this list. We have below a collection of excellent headphones designed to help your best pet relax. These are affordable and quality headphones with testament from several online users. When you get a good pair of noise-cancelling headphones for dogs, you will effectively end your dog's jitteriness and get it to finally relax in a world of its own.
Come along and I will show you some excellent headphones for your best pet:
1. Mutt Muffs DDR337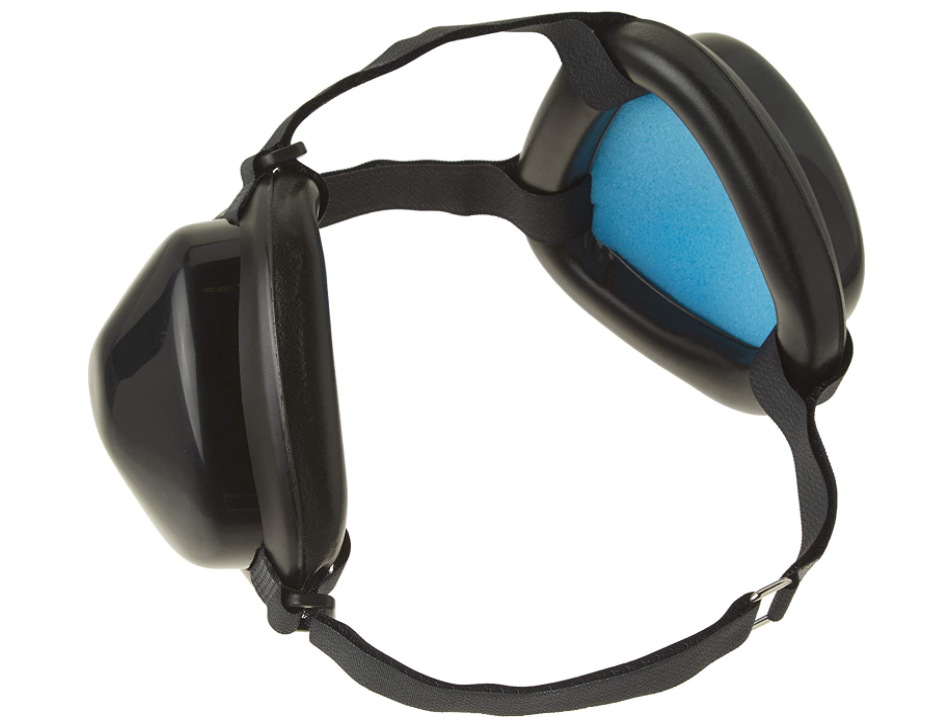 The mutt puffs come in a variety of sizes ranging from small to extra large. These headphones are built for canines of all sizes ranging from the lap-bound Chihuahuas to the largest greyhounds. These noise-cancelling headphones for dogs come in a lightweight over-the-head design. Comfort is guaranteed through its ergonomic design which ensures that these headphones stay on even when your pet is one of the roughest around.
It comes with wide foam-filled ear seals which makes it easy to slip them around your dog's head. The wide foam-filled ear seals also ensure comfort for long use. The build of the mutt puffs means that it can easily be adjusted to fit the curve of your dog's head.
It has three major straps located around the top of the head and the base of the neck. These straps are designed to be flexible so that you can adjust them for the best fit for your dog. You can get the mutt puffs in a variety of exciting colors: black, neon blue, pink, and red. With these colors, you can style your dog appropriately.
It is important to note that the mutt muffs are not designed to be fully noise-canceling. They are built to provide passive noise-cancelation. With this, they can cut down anxiety brought on by loud and sudden noise. It can also help to curtail hearing damages brought on by a long time spent in noisy environments.
The inner foam of these noise cancelling headphones for dogs is designed from high-quality ester resin foam which is often applied in the creation of noise-canceling headphones for humans. You get a one-year limited warranty when you purchase these headphones.
2. Happy Hoodie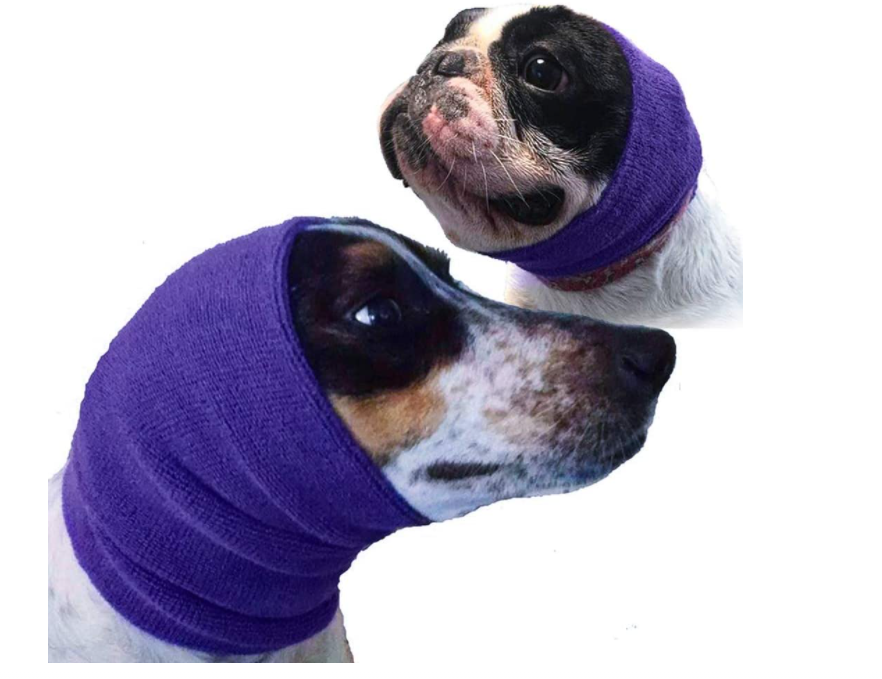 Imagine the softest fabrics, wrapped softly around your pet's ears to keep the noise away. That's what you get when you acquire the Happy Hoodie. It is a thick but soft fabric designed to fit perfectly over your pet's ears, neck, and head. It covers your dog's ears perfectly and is suitable for overly anxious dogs given to constant fear and aggressive behavior brought on by loud noises.
You get one large and one small hoodie in one package. These variant sizes are designed to be suitable for most breeds of dogs. You can use the larger Hoodie for the larger breed of dogs like the mastiff, it can also serve the medium to smaller breeds like Cocker Spaniels. The small Hoodie in the package is designed to serve the smallest breeds of dogs and cats.
A lot of customers put the Happy Hoodie on their pets when they pay a visit to the vets or the saloon, it helps to quell disagreeable behavior and ensures your dog is relaxed. Your dog won't be troubled by the noise of toenail clipping, shaving, and brushing. With the noise muted, your dog will not experience the least anxiety throughout the day.
The Happy Hoodie is washable and can be slipped around your dog's ears anywhere and at any time. Since it came onto the scene four years ago, the Happy Hoodie has grown to become very popular among customers. Those who have used it testify to its efficacy.
Unlike the common headphones and earmuffs designed in a Spartan way to cut costs, dogs are not inconvenienced by large ear muffs and ungainly straps. The Happy Hoodie uses the same technology used in thunder-storm vests, this allows it to have gentle compression techniques which are tried and trusted methods of reducing the noise and cutting down anxiety.
3. Zoni Pets Happy Hoodie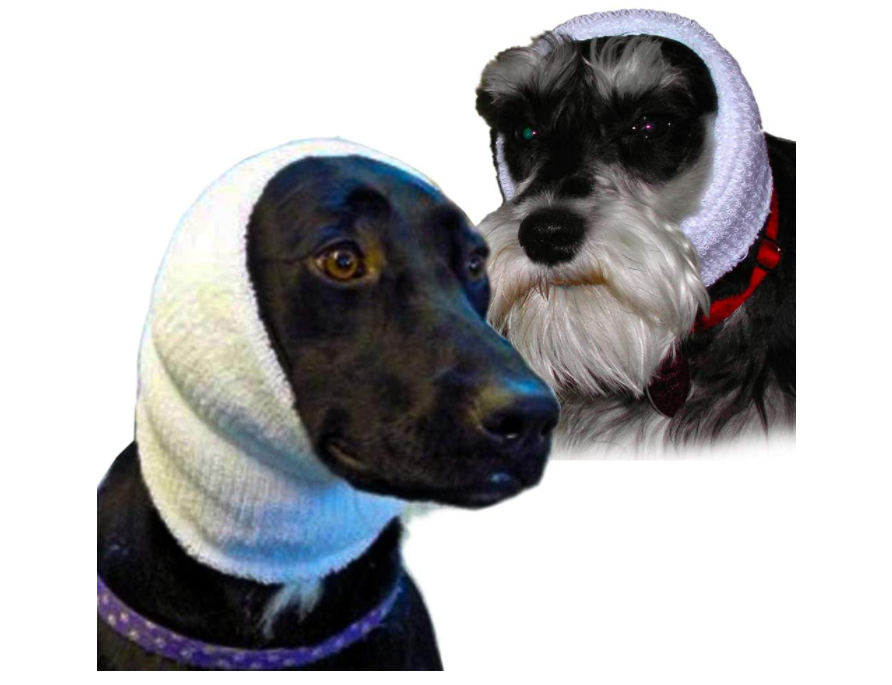 The Zoni Pets Happy Hoodie functions just like the Happy Hoodie. It functions by creating a little compression and using the wrapping across a dog's ears to calm and comfort it.  Most professional dog groomers have a couple of Zoni Happy Hoodies around always to help the dogs bear grooming anxiety with ease.
These headphones come in large and small variants to ensure that it fits any breed of dog and even cats. What you get with Zoni is an easy-to-use, affordable and durable earmuff. These noise-canceling earmuffs for dogs are fully machine washable and do not lose their compression from the washing.
You may be wondering how the Zoni Pets Happy Hoodie differs from the original happy Hoodie; the Zoni Pets Happy Hoodie makes use of a slightly thicker, lighter, and cross-stitched fabric to ensure your pet gets the best possible compression over its head.
For a lot of people, the Zoni Hoodie is an after-care product normally used after the treatment of dog ear infection. If you find that your dog constantly scratches its irritated ears, the gentle compression will ensure zero anxiety and provide full protection for the delicate ear canals.